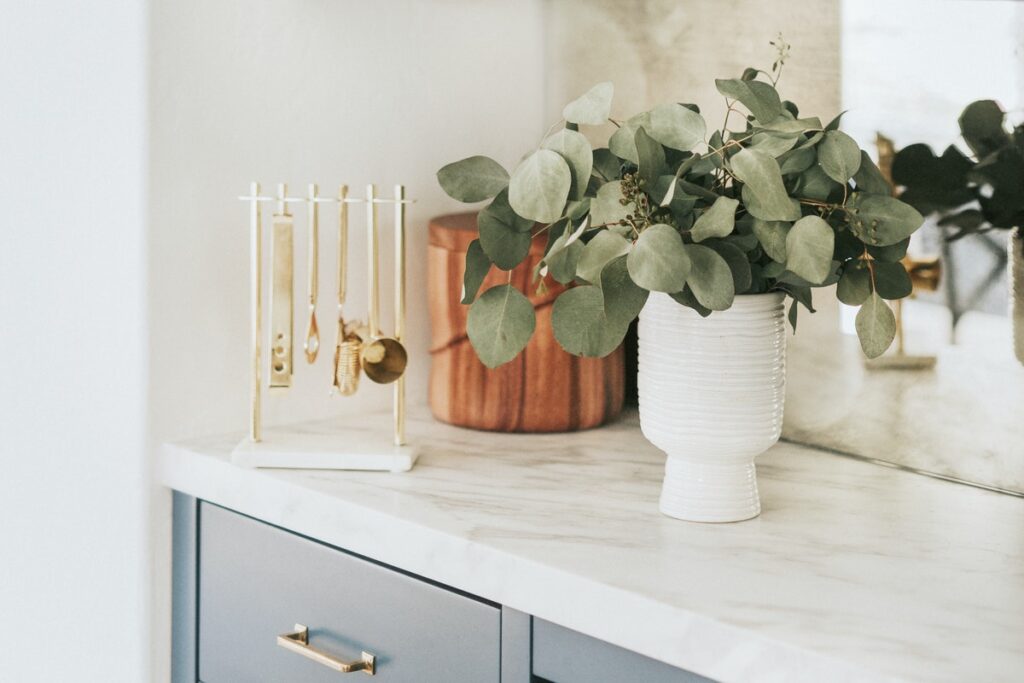 Replacing your kitchen worktops isn't a decision to be taken lightly. Not only functional, they contribute hugely to the style and feel of the room, too. Being such an integral part of the room, it's no wonder that so many struggle to make a decision when it comes to the perfect material, with the modern demands of the kitchen requiring durability and sophistication to make it a worthwhile investment.
Whilst granite is an enduring choice – both in longevity and popularity – quartz is fast becoming an equally smart option, and for good reason; it offers several benefits to the homeowner in terms of durability, cost and colour. If you're wondering what the best kitchen worktop is, then you've come to the right place; here are 7 IDEAL benefits of a quartz worktop.
DURABILITY
Quartz is made from a mix of natural stone and resin, essentially fashioned from crushed quartz pigments (primarily for colour, but also for reinforcement) and resin. Due to this mix, the material is incredibly durable, and able to withstand knocks, bumps and scratches more so than other common materials, such as laminate or solid wood.
Yep, quartz will cope with the daily demands of an energetic household without breaking stride. Although, come to think of it, you wouldn't want your kitchen worktop able to break or stride.
If you're weighing up whether to choose granite or quartz, as most consumers are where kitchen worktops are concerned, be aware that granite is generally considered a little less durable. Granite is quarried from pure stone and then turned into slabs and polished for installation, and though its luxury appeal is undeniable, granite is perhaps not quite as durable as quartz.
A CHANCE FOR COLOUR CUSTIMISATION
Thanks to the fact that they're a mix of natural stone and resin, quartz worktops can be customised to suit your own particular taste, in terms of colour, as well as the exact size and shape you're looking for. This broader range of colours is one of the main reasons people choose quartz over granite, which boasts a much more narrow range of colour options, or wood, which rather limits you in terms of your decor.
ITS NON POROUS NATURE
If you're a lover of turmeric, you'll be happy to hear that quartz is virtually non-porous, which means that when deployed as a kitchen worktop, it doesn't tend to stain. Should you spill something, you don't need to worry about your countertops staining and becoming ruined in an instant.
Because of its nonporous nature, quartz is also scratch-resistant. If that wasn't enough, Quartz is also heat resistant (that is unless you take a blowtorch to it) and can withstand the heat of pots and pans without any damage.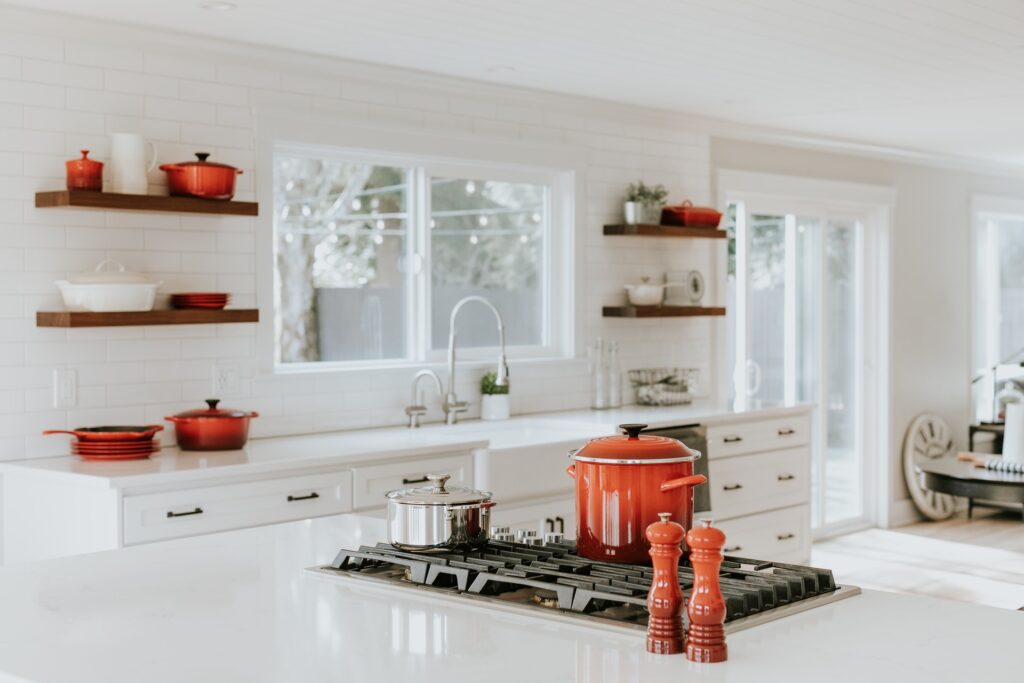 EASY MAINTENANCE
Quartz requires fairly minimal intervention in the cleaning stakes, meaning its a low maintenance choice for a material of such quality. Regarding every day use, it needs to be cleaned simply, with hot water and a mild detergent.
It has an advantage over granite in the maintenance stakes, too, since quartz doesn't require resealing once a year. Because quartz isn't porous and completely solid, there is no need to have your countertops resealed – therefore, in terms of maintenance, quartz is super convenient.
A HYGIENIC CHOICE
Again, thanks to that alchemistic meeting of stone and resin in quartz and the non-porous nature of the worktop, you'll find quartz doesn't allow bacteria to work its way into the surface. Simply wipe clean with a damp cloth and gentle cleaning agent to ensure it's germ and bacteria free. This bacteria resistance and imperviousness to germs makes quartz a hygienic choice.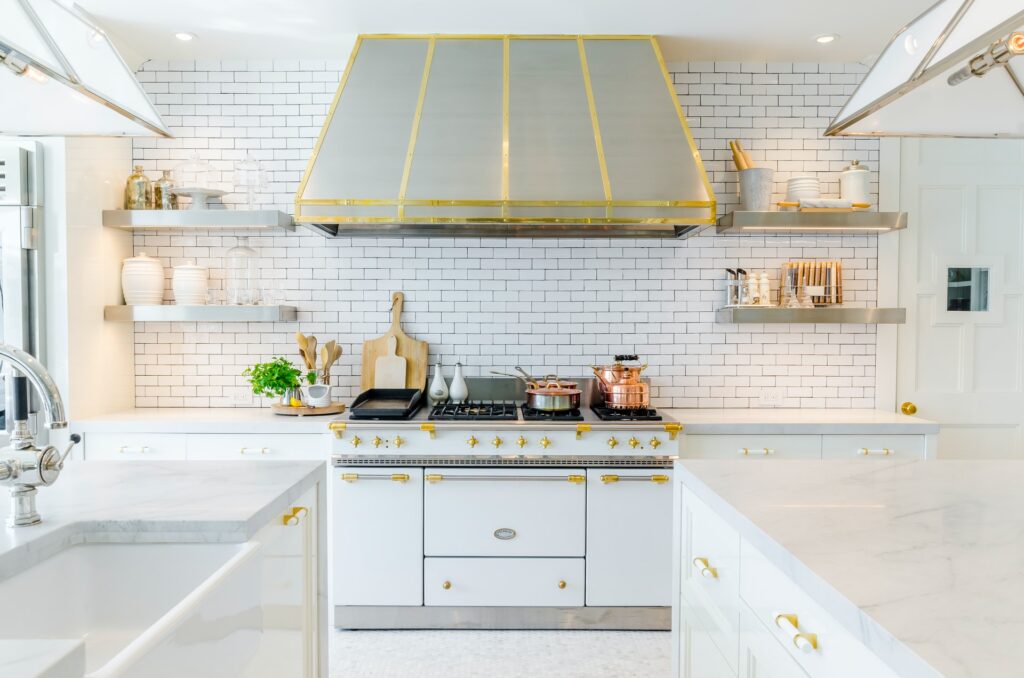 ENVIRONMENTAL CONCERNS
Since quartz is manufactured in a factory and doesn't require the extensive mining processes of granite or the felling of trees which a wood worktop requires, it represents the more environmentally choice. What's more, quartz uses materials which may otherwise be wasted, with quartz worktops 100% recyclable, meaning it has become the preferred worktop material for the eco-conscious in recent years.
VALUE FOR MONEY
Let's be honest here, both quartz is one of the more expensive worktop materials you can use. That said, you get what you pay for. Indeed, while quartz may not be the cheapest option out there, it certainly isn't the most expensive and considering it requires little to no maintenance and can help increase the value of your home, it generally represents decent value for money.
On average, a quartz countertop will cost between £50 and £100 per square foot. A medium sized quartz countertop, then, at 54 square feet, could cost you between £2,700 and £5,400. Though that may seem like a large outlay, the longevity of the surface (on average, 25 to 30 years), as well as its low maintenance, means that quartz does represent good value for money in the long run.
If you're looking to get around the heavy price tag, quartz toppers, which simply fit on top of your existing worktop, are available.
THE BOTTOM LINE
If you'd like more information on quartz worktops or perhaps to talk with a professional supplier and installer of quartz worktops, we recommend contacting Total Tops today on 01787 844 663. Total Tops are one of the UK's leading suppliers and offer a fantastic selection of quartz worktops, in a range of colours, all of which can be custom cut to your perfect size and installed professionally for a first-class finish.