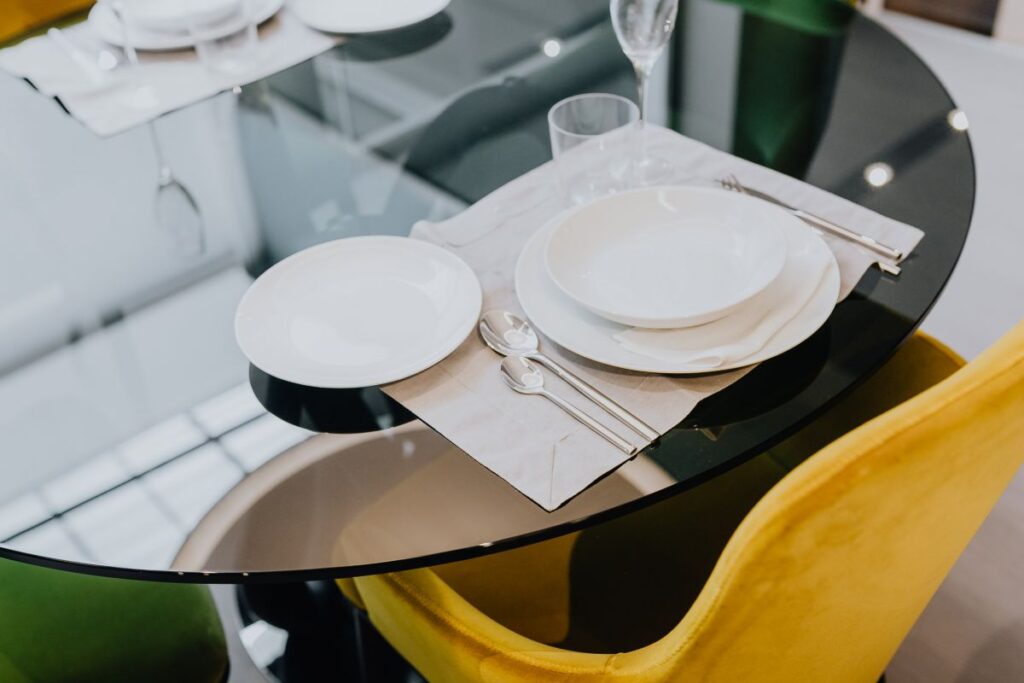 Ideal for your carefully curated hashtag 'home'.
Current and sleek, clean, effortless and minimalist, contemporary kitchens are where the magic happens. Sure, there's a romance in the old school kitchen, with the smell of bread baking and old fashioned recipe books on the shelf. But wouldn't you want to do things in a modern manner, with all the conveniences and comforts that brings?
Should that sound like your sort of thing, then read on; here are 5 ideas for your contemporary kitchen, IDEAL for your carefully curated hashtag 'home'.
CONCRETE GOALS
Modern, practical and built to last, concrete complements a contemporary kitchen design brilliantly. Indeed, this utilitarian material has become a mainstay of a modern kitchen, adding a trendy industrial edge to kitchens far and wide.
Concrete surfaces, no matter where you use the material, have characteristics that are always unique, creating a bespoke feel. Moreover, the great thing about concrete is that it can be used for worktops, floors, backsplashes, kitchen islands and everything in between.
However, you have to get the balance of concrete right, or you run the risk of it being cold and unwelcoming. Consider accenting your concrete kitchen with contemporary pops of colour via lighting fixtures. Chairs can also give a pop of colour against a muted contemporary concrete backdrop.
CONTEMPORARY COLOURS
Contemporary kitchens are all about brave yet tasteful colours. Rich forest greens and dark blues are popular for modern kitchens alongside serene shades of dusky pink and soft greys. Take contemporary cues from Pantone's playbook of colours and refresh a tired kitchen cabinet to give it a new lease of life with nothing more than a lick of paint.
The experts at Born of Wood, who create modern bespoke fitted kitchens, recommend basalt, a combination of contemporary oak and graphite grey, or a rustic cosmos black as the most en vogue colours of the new decade.
For the finishing touch, complement your fixtures; your lighting fixtures in Matt brass could match your door handles in a similar finish, for instance.
SEATING THAT SPEAKS STYLISH
Set foot into any modern bistro that does breakfast and brunch and no doubt you'll find sophisticated upholstered dining chairs in sleek modern styles. And don't you just love to sink into them? We certainly do. Usually in a velvet finish, with medium high backrests and soft armrests to ensure maximum comfort, this level of comfort shouldn't be reserved for eating out; you can channel the same chilled out vibes in the home setting, comfortably.
Go further; outfitting your table with the right seating can transform your dining room into something current and fashionable. Or, consider moving away from the traditional dining table altogether. A thick-cut picnic bench for casual dining, with a bench on one side and those upholstered dining chairs on the other, offers a contemporary take on the traditional, and we just love it.
CONCEALED STORAGE
When designing your contemporary kitchen, concealed storage solutions are where it's at. Contemporary kitchens mean minimising clutter, and ensuring everything is sleek and functional, with excellent kitchen workflow and no frippery.
This includes using cabinets to hide all your white goods and discreet storage for all your countertop appliances. No one wants to see a collection of toasters, rice cookers, pots and pans in a space which lays claims to being modern.
Concealed storage can be further achieved through bespoke storage solutions. Think elements like pull out larders, pop-up shelves and built in appliances.
STATEMENT LIGHTING
When it comes to illuminating your kitchen who says you need to have exactly the same boring task lighting throughout the room, all synergised and matching? Not us. Funky lighting fixtures, elegantly and deliberately mismatched, can enhance the contemporary design of your kitchen, illuminating the areas you want to and leaving the corners which don't require attention in the shadows, as it were.
Think statement pendant lights over a kitchen island here. We're also huge fans of multicoloured cluster pendants and globe chandeliers – that sense of organised chaos from above, we think, can be a good thing when done right.
Textured metallic and brass shades and fixtures offer a contemporary finish – remember how we were planning to match those with your door handles? Well, now's your chance. Or, if you want to add a pop of colour, consider an exterior shade in the colour of your choice with contrasting metallic inner copper detailing.
Simply put, the right lighting can give a beautifully bespoke finish to your kitchen.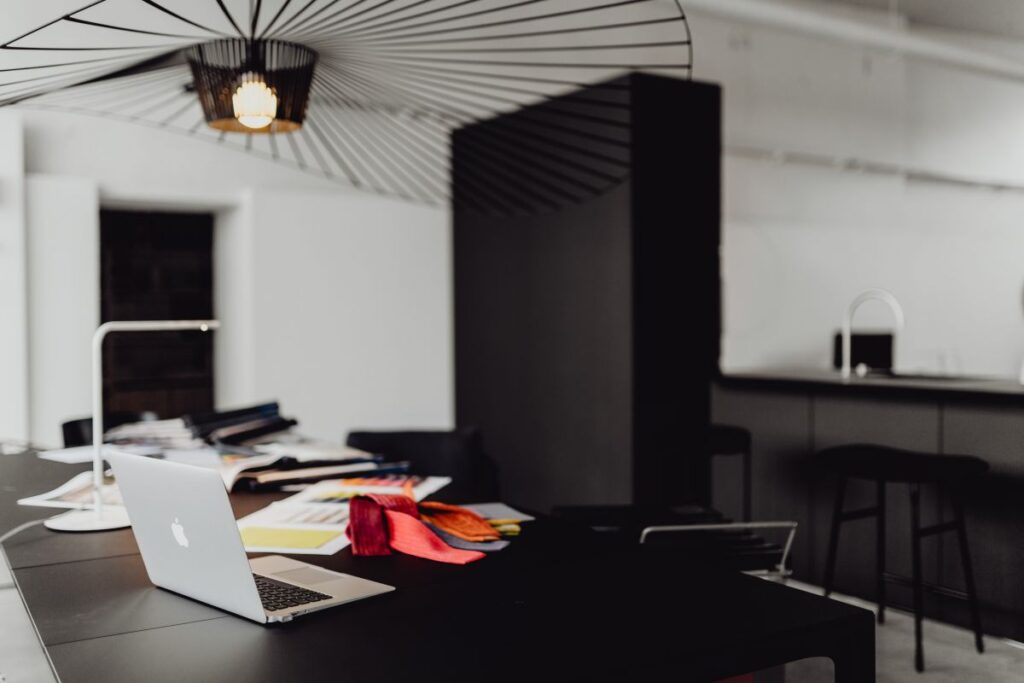 TECH IT UP
When it comes to contemporary kitchens, modern technology can't be overlooked or ignored. Indeed, modern kitchens now include a wealth of technology designed to keep up with the demands of the modern homeowner.
Smart kitchen technology allows you to control nearly everything in your kitchen, from your stove to your refrigerator. You can talk to your microwave and get it to whip you up a soup, or switch off your stove from another city, when you realise you left it on accidentally! Being able to manage appliances remotely saves you energy, money and time, and also brings your kitchen's aesthetic bang up to date.
THE BOTTOM LINE
Irrespective of trends, the kitchen is a place which benefits from high levels of functionality and minimal cutter. A synergised, succinct space is the best way to achieve that sense of the contemporary, and this organisation and modernisation will likely make you a better cook, too – result!