It's funny how lockdown and that enforced, prolonged period of domesticity has warped our sense of time. Doesn't it seem so long ago that everyone was watching Tiger King? Hasn't the novelty of daily football long since worn off? And remember when there was none? And don't all those homebaked banana breads seem a distant memory? Yep, this has been a confusing time, and 'time' has been, well, confusing.
However, here's one misconception from the distant memories of lockdown which has been surprisingly disproved; that we were all scrolling takeaway apps and scoffing down deliveries every night of the week.
While data from Google Keyword Planner reveals that worldwide searches for 'delivery', 'food delivery', 'takeaway' and 'takeout' rose by almost 300 per cent between March and May, it seems that the British people haven't had as much food delivered to our doors as one might assume.
According to Betway Insider, "interestingly, despite posting the third-highest search volume between March and May, the United Kingdom was the only nation in the top 10 whose demand for takeaway food actually decreased during the same period, by a total of 20 per cent''.
It seems that in the UK, spending more time at home seems to be a recipe for cooking, rather than ordering food in. However, there are certain meals that, when cooked at home, without the right equipment, just don't taste the same. Indeed, the UK's second most popular takeaway food (after Chinese) is one we think is best left in the hands of the experts; no matter how many pizza stones and artisan balls of mozzarella you invest in, there's nothing quite like an authentic, Naples style wood fired pizza made by the professionals with love and respect for tradition.
Today we're focusing our attention south of the river, where some of the capital's finest pizza is being slung. With many of London's best pizza restaurants family run affairs, they are being understandably cautious about reopening, but are thankfully offering takeaway and delivery to keep things ticking along. We don't want to lose these amazing places forever, so if you're looking to support local restaurant businesses in the coming months, do so here, at our favourite pizza places. Here are 6 of the best takeaway and delivery Neapolitan pizzas in South London.
BRAVI RAGAZZI, STREATHAM
Bravia Ragazzi, the tiny Neapolitan pizzeria, prides itself on tradition and authenticity, and that's exactly what you're here for too, right? In our humble opinion, this right here is the best takeaway Neapolitan pizza in South London.
Several boxes have to be ticked for a pizza to qualify as a traditional Neapolitan in the eyes of the connoisseurs. 00 flour, water and salt form the dough, and it must be hand kneaded and given ample time to rise before being shaped by hand rather than rolling pin. After that, it's topped with San Marzano or Pomodorino del Piennolo del Vesuvio tomatoes and Mozzarella di Bufala Campana, and cooked quickly at incredibly high heat in a wood fired pizza oven. The result should be pillowy, soft and elastic, with toppings light rather than overwhelming.
Anyway, the good guys at Bravi Ragazzi know all that, and their respect for tradition has made their pizzas the toast of Streatham and beyond. They also do a superb tiramisu, and are currently on Deliveroo and Just Eat.
Address: 2A Sunnyhill Rd, Streatham, London SW16 2UH
PIZZERIA PELLONE, BATTERSEA
Pizzeria Pellone on Lavender Hill (just a short bus ride up from Clapham Junction) is something of a game of two halves. The first side of the menu is Franco Baresi style; austere, traditional and masterful in its mistake-free delivery. The latter is more inspired by Roberto Baggio; creative, joyful and exciting.
Enough of the football analogies; this is superb pizza, make no mistake, with authentic Neapolitan recipes here using Caputo flour, Divella tomato sauce and Buffalo Mozarella straight from Campania. That comes as no surprise; the family owns five Pizzeria Pellones in Naples, and their restaurants in the Motherland regularly receive plaudits.
That said, it's in the Pizze Le Pizze Gourmet section of the menu where the real excitement lies; the white pizzas here are superb and the Calzone Fritto, heavy on the black pepper and punchy with housemade salami, is a cult classic.
This could very well be the best takeaway Neapolitan pizza in South London. Pizza Pellone is currently available on Deliveroo and Uber Eats.
Address: 42 Lavender Hill, Battersea, London SW11 5RL
BIANCO 43, GREENWICH
We're heading further east now and to Bianco 43, because the good people of Greenwich deserve great pizza too, right? The Italian duo Massimo and Fabrizo hail from Rome and Naples respectively, with the latter a highly regarded mozzarella supplier. This passion for produce translates onto the plate; the ingredients are top notch and the pizzas refined.
Currently, Biano 43 can be ordered for delivery on Deliveroo.
Address: 43 Greenwich Church St, Greenwich, London SE10 9BL
Website: www.bianco43.com
FRANCESCO'S, CAMBERWELL
San Marzano tomatoes? Check. Slowly proved dough? Of course. Blistered crust and barely kissed Buffalo Mozzarella on top? You know the drill by now.
Francesco's, on Camberwell's Church Street, does all the simple things right, which is what proud Neapolitan pizza is all about.
We're particularly in love with the pizzeria's Marinara; those aforementioned San Marzano tomatoes, garlic and oregano, which is so reassuring in its simplicity. And for just a fiver, it's a steal.
You can order pizzas from Francesco's on Deliveroo, Just Eat, Uber Eats or via their website.
Website: www.francescoslondon.co.uk
Address: 53 Camberwell Church St, Camberwell, London SE5 8TR
SORSI E MORSI, TOOTING
Tooting's Broadway Market has become one of South London's foodie focal points and pizza slingers Sorsi e Morsi have certainly contributed to the market's stellar reputation. The vibe here is as uncomplicated as it comes; just a handful of simple, elegant pizzas using Fior di Latte cheese and Salerno tomato sauce, wood fired and fresh as you like.
Open Monday to Saturday, 5-10pm, and available to order on Deliveroo and Uber Eats.
Address: Unit 60-62 Broadway Market, 29 Tooting High St, London SW17 0RJ
Website: sorsiemorsi.co.uk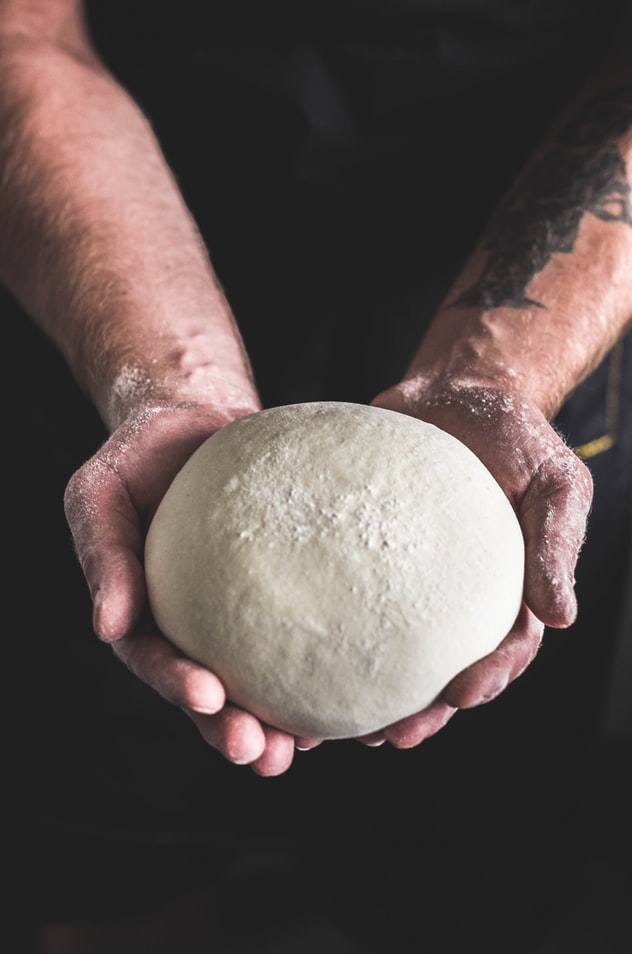 PIZZA BRIXTON, BRIXTON
Though Brixton is blessed with fantastic wood fired pizza options (the original Franca Manca is in Brixton Village covered market, and Mamma Dough is also superb), we're particular fans of Pizza Brixton on Brixton Hill.
Now with three outposts in South West London, the original is still our favourite, with a light and airy room and even lighter pizzas. It's also light on your wallet; no pizza here will set you back more than a tenner, and for the duration of summer Pizza Brixton is offering two Magheritas for just £8! A lovely surprise to end our exploration of South London's best takeaway Neapolitan pizzas.
Available on Deliveroo.
Address: 105 Brixton Hill, Brixton, London SW2 1AA
Website: www.pizzabrixton.co.uk
If you're thinking about making your own pizzas, check out our 5 beginner's tips for making the IDEAL homemade pizza.