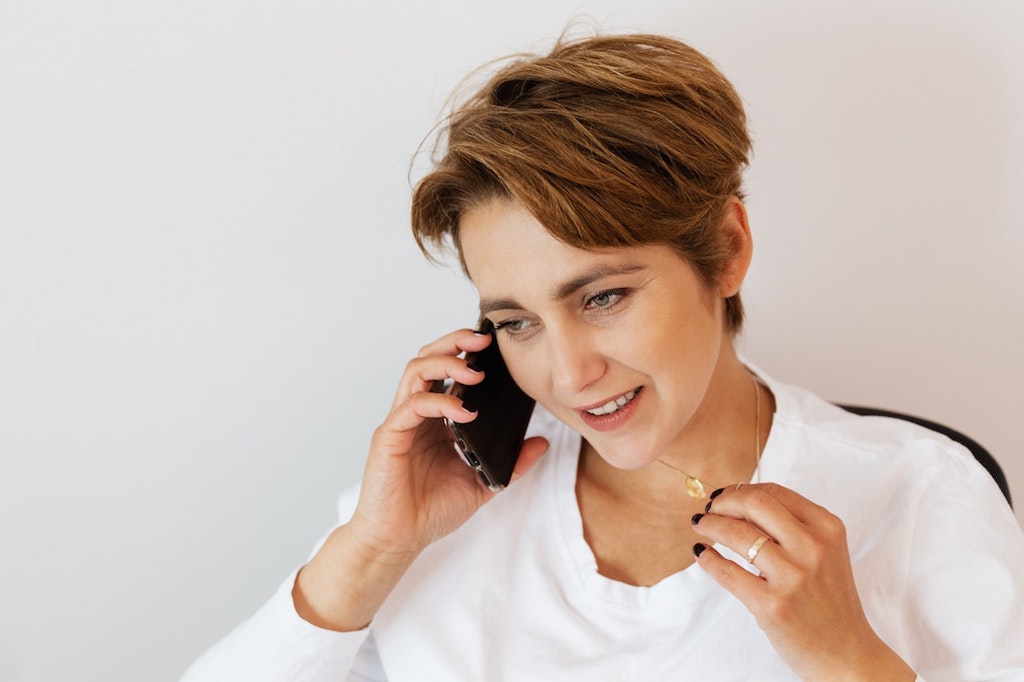 The stresses and strains of coronavirus have taken a heavy toll on the collective mood of the nation. The latest report from the Mental Health Foundation found that, as of the fourth week of December 2020, ''Over half (54%) of the adult UK population have felt anxious or worried in the previous two weeks because of the pandemic''.
What's more, the research suggested that the resilience of Brits was being tested, with the amount of folk feeling that they were coping well with pandemic-related stress falling as the crisis wears on.
The pressure has only been amplified by the pandemic's impact on the UK's mental health services, particularly those which offer face-to-face sessions, both individual and group. A joint report published by the NHS and the Centre for Mental Health has predicted that in England, upwards of 10 million people, or almost 20% of the population, will need either new or additional mental health support as a direct consequence of the crisis.
With the UK under strict lockdown measures, so many are currently feeling isolated. But it's important to know that help is still out there, with mental health charities adapting to current conditions by moving some of their talking services online, as well as offering free advice, available via video call, phone, text or email. 
If you're in need of support, help or advice, then here are 9 free mental health support services available during lockdown.
NHS URGENT MENTAL HEALTH HELPLINE
Firstly, the NHS has a dedicated mental health helpline for urgent cases, which offers 24 hour support. You can find a local NHS urgent mental health helpline here; simply enter your age and postcode and you'll be given a number to call. Be aware that this number is for England only.
If you feel someone's life is at risk (for example, if they've taken an overdose) or you feel as though you can't keep yourself safe, then call 999. As the NHS team say ''A mental health emergency should be taken as seriously as a physical one. You will not be wasting anyone's time.'' Don't be afraid to seek help.
Please be aware that this service is only for England. If you're in Scotland, call 111 and ask to speak to NHS 24. For Wales, you can call NHS Direct Wales 24/7 on 0845 4647.
SAMARITANS
Offering an open mind and a non-judgmental ear, the Samaritans operate a 24 hours a day, 7 days a week helpline, which you can call for free. If you're struggling with loneliness or loss, stress or relationship issues, or if you simply need someone to talk to, then the Samaritans are great listeners.
You can call, free of charge and 24/7, on 116 123. Alternatively you can email [email protected], and a dedicated listener (reader? typer? or all of the above?) will reply within 24 hours. The Samaritans also have a self help app available to download.
Visit the Samaritans official website for more.
SHOUT CRISIS TEXT LINE
If you prefer to text and you're struggling to cope currently, then you can text the word ''Shout'', free of charge and 24/7, to 85258. You will then receive a welcome message and the necessary terms of conditions, before you're connected with a Shout volunteer (a person, rather than an automated response) on the other end who will listen without judgment. 
Shout will usually have you chatting to someone within five minutes, although during busier times, this could be longer. Conversations generally last around an hour, and you're free to open up about anything that's on your mind during this time. Rest assured; all messages are completely confidential.
You can visit the Shout website to get more information, and also access some of their useful mental health resources while you're there.
SANELINE
SANE is a leading mental health charity who offer emotional support to those in distress. Simply leave a message on their dedicated SANEline number, 07984 967 708, giving your name and contact number, and a healthcare professional or senior volunteer will get back to you for a confidential, non-judgmental chat as soon as possible. If you feel more comfortable emailing, you can message [email protected] and someone will get back to you as quickly as they can. 
Check out SANE's website for more information.
MIND'S INFOLINE
The UK's leading mental health charity and a massive advocate for greater access to mental health support across the country, Mind's Infoline 0300 123 3393 is available to call Monday to Friday 9am to 6pm (excluding bank holidays).
A little different to the Samaritans and Shout, the Mind Infoline services offers advice on the mental health support and treatment options available in your area.
You can also email or text Mind's Infoline, on [email protected] and 86463, respectively.
Visit the Mind Infoline web page for more information.
LOCAL MINDS
The charity Mind also offer a more local, community based service, Local Minds, which supports an incredible 425'000 people a year with their mental health needs.
Their unique, local services include talking therapies, peer support and help with housing and legal issues. You may need a GP referral to access a Local Minds service; simply enter your postcode on their dedicated page to Find Mind Where you Live. Please be aware that these services only cover England and Wales.
SIDE BY SIDE ONLINE COMMUNITY
One more from Mind; the charity also boasts a large, diverse and support online community, Side by Side, where you can find peer-to-peer support in the form of forums, discussion groups and support via private, one-to-one messaging with like minded, supportive people.
The forum is open 24 hours a day, 7 days a week, and is moderated everyday between 8:30am and midnight.
ONLINE THERAPISTS
Speaking of talking therapies, you may be able to access online or over-the-phone psychotherapy during this difficult time via the NHS. You can refer yourself directly (without a GP's referral) online using the NHS' Improving Access to Psychological Therapies platform. Do be aware that due to the coronavirus pandemic, some services are currently limited.
What's more, some UK charities and community organisations offer free or low cost talking therapies. The charity Mental Health Matters offer several types of support across England; use their Find a Service feature to see if your area is covered.
Alternatively the UK's leading anxiety charity, Anxiety UK, offers a Therapy On Demand service, using chat, video calls or phone conversations, with counselling offered at £50 a session. Relatively speaking, this is as affordable as it gets for private psychotherapy sessions. They also offer reduced prices for those on lower incomes.
SWITCHBOARD
Run by operators and volunteers who all identify as LGBT+, Switchboard is a helpline dedicated to offering advice and support to anyone who identifies as gay, lesbian, bisexual or transgender who is in need of a friendly ear.
You can call the phone line from 10am to 10pm every day, on 0300 330 0630 or email [email protected]; you'll typically receive a reply within 72 hours.
*Please be aware that the majority of these services are for adults only. Check out the NHS' list of contacts for children and young people's mental health services here*
Should you be seeking connection and community during this tough time, then check out our advice on ways to stay connectioned and keep a sense of community online during lockdown.