It feels almost impossible to comprehend that St Tropez, now arguably the world's premier retreat for glitz and glamour, was once a sleepy fishing village.
How things have changed. Now, St Tropez is the most flawless gem in the perennially twinkling Côte d'Azur, bringing in A-listers, Billionaires and Celebrity in their droves, keen to soak up the sunshine (hence the name of the iconic spray tan) and the good times.
Though it retains an exclusive appeal, St Tropez isn't some kind of gated community for the rich and famous. If you're looking for a holiday of opulence and extravagance, then it'll welcome you with open arms. While in the town's warm embrace, why not check out these 5 glamorous, luxury things to do in St Tropez.
WHEN TO VISIT
Located on the French Riviera and looking out over the Mediterranean Sea, St Tropez enjoys a warm climate with sunshine and comfortable temperatures all year round. When summer is in full swing, during the months of July and August, crowds pack its chic beaches (upwards of 100'000 a day at the height of the season) and the glitterati of the world attend private yacht parties. The atmosphere, unsurprisingly, is electric. However, as the crowds swell, the prices rise, and the queues for restaurants grow, too.
While there's a certain magic to summer in St Tropez, the sun shines here through much of the year, so even off-season has its charm, and is considerably cheaper. Though, of course, in a place such as this, that's speaking relatively.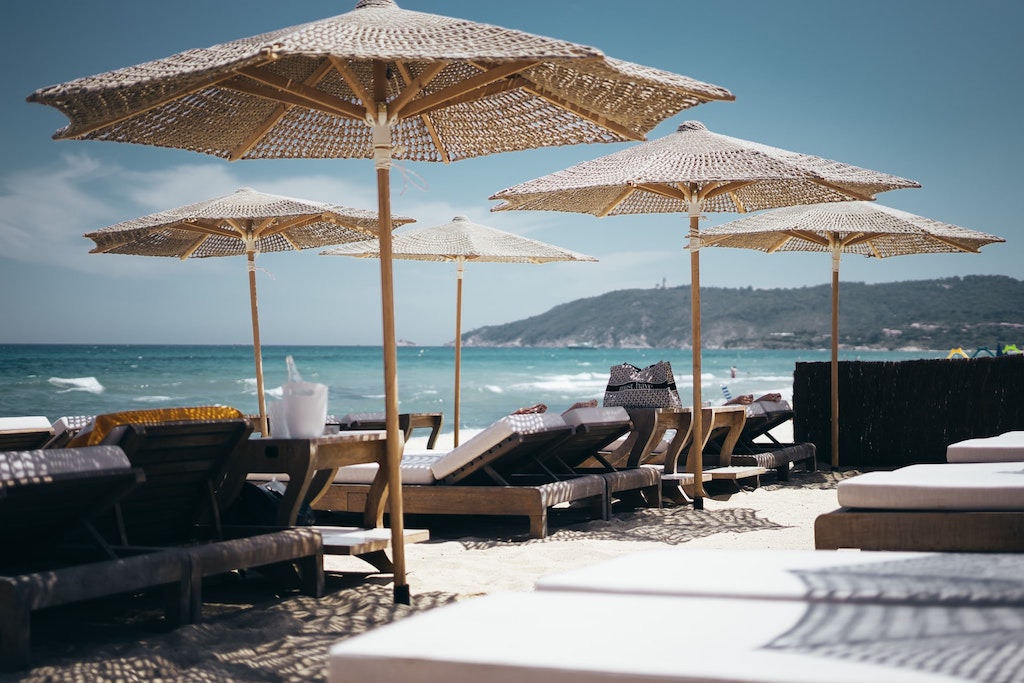 DRIVE THE FRENCH RIVIERA IN A SUPERCAR…
The French Riviera (Côte d'Azur in French) is a coastal stretch of glamorous resort towns in the southeast corner of France, extending from St Tropez in the east to Menton in the west. But we didn't need to tell you that, right? Its beaches are world famous and resorts emblematic of a certain kind of luxury few can dream of.
But rather than focusing only on its golden stretches of sand, why not explore the French Riviera's winding roads, which reveal vista after vista of gorgeous scenery at every turn? The road from St Tropez to Menton takes in Antibes, Cannes and Nice along the way, and totals around 100 miles of coastal driving, which should take you under three hours to complete. That's if you don't stop; but rest assured, the road is peppered with viewpoints, world class eateries and opportunities for shopping.
Of course, if your trip is all about glamour and luxury, you're going to want to do the coastal drive in a car that's fit for purpose. Unsurprisingly, St Tropez has several luxury car hire outlets, including GT Luxe, where you can rent a Lamborghini Huracán Coupé for just €1249 a day, or Elite Rentals, where a Ferrari F8 Spider will set you back €2450 for a day's driving.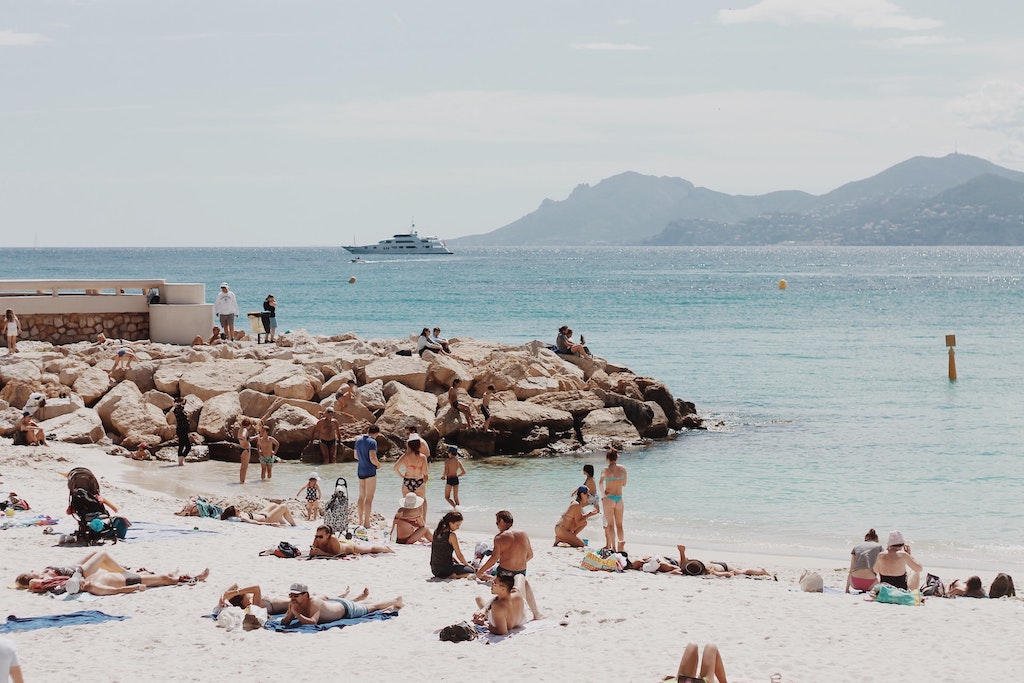 …OR, EXPLORE THE CÔTE D'AZUR BY CHARTERED YACHT
Let's dial the luxury up several notches, shall we? Lambos and 'raris be damned; to truly experience the Côte d'Azur as the glamour gods intended, it's best to view it from the vantage point of a yacht.
The first decision you'll need to make is whether you're going to be sailing the seas in an uncrewed charter (known as 'bareboat' in some circles), or on a crewed vessel.
Generally speaking, riding without a crew gets you a more affordable, and might we say affable, sailboats, and the freedom granted is unmatchable aboard, when compared to a manned vessel. That said, you're going to need a solid foundational knowledge of sailing to go bareboat around St Tropez's waters. The vessels on offer with this option are generally low powered affairs (and never over 40 foot in length) and are usually available-for-hire on a day by day basis, returnable by early evening. For small excursions to quiet beaches, this is a fun, freedom-friendly choice. It's also more affordable; expect to pay around £200 a day for a sailboat and £500 for a catamaran.
The other option is riding a crewed vessel. St Tropez yacht charters are generally pretty extravagant affairs, make no mistake, but should you choose to charter one, you and several guests could sleep on board, negating some of the cost of hotels on dry land. Be aware that it's going to cost you; prices start at around £30'000 per week and can reach the millions for something truly spectacular.
Once onboard, however, you can visit some of the French Riviera's best sites in the most luxurious (and might we say, convenient) way possible. Make sure you drop anchor near Pampelonne and Escalet beach, as well as going further afield to visit Monaco and Cannes, and the tranquil group of islands known as Îles d'Hyères.
Read: Your questions on chartering a private plane answered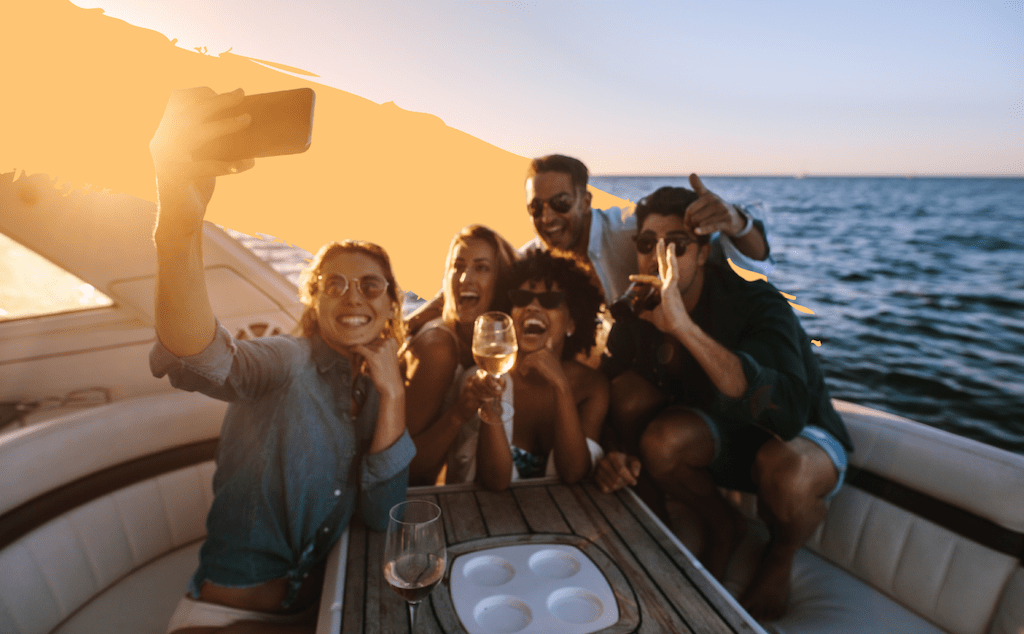 STROLL & SPLURGE IN ST TROPEZ OLD TOWN
Back on dry land, St Tropez boasts some incredible shopping opportunities, with its tight, narrow streets packed with boutique clothes shops and outlets from some of the fashion world's heaviest hitters.
The majority of the best shopping opportunities in St. Tropez occurs in the pedestrianised Old Town. You'll have seen it before; the iconic images of a bikini-clad Brigitte Bardot strolling the beachfront promenade with the honey hued houses of St Tropez behind her. Now, many of those buildings house the likes of Armani, Dolce and Gabbana and Rodini.
The majority of the designer names are located on Place des Lices, Rue Gambetta and Rue Allard, and if you're keen to pick up some artisan foods, then be sure to head to Place des Lices Market, which takes place every Tuesday and Saturday morning. Here, you'll find incredible pastries, cheeses, charcuterie and bread, ideal for a pit stop before more clothes shopping!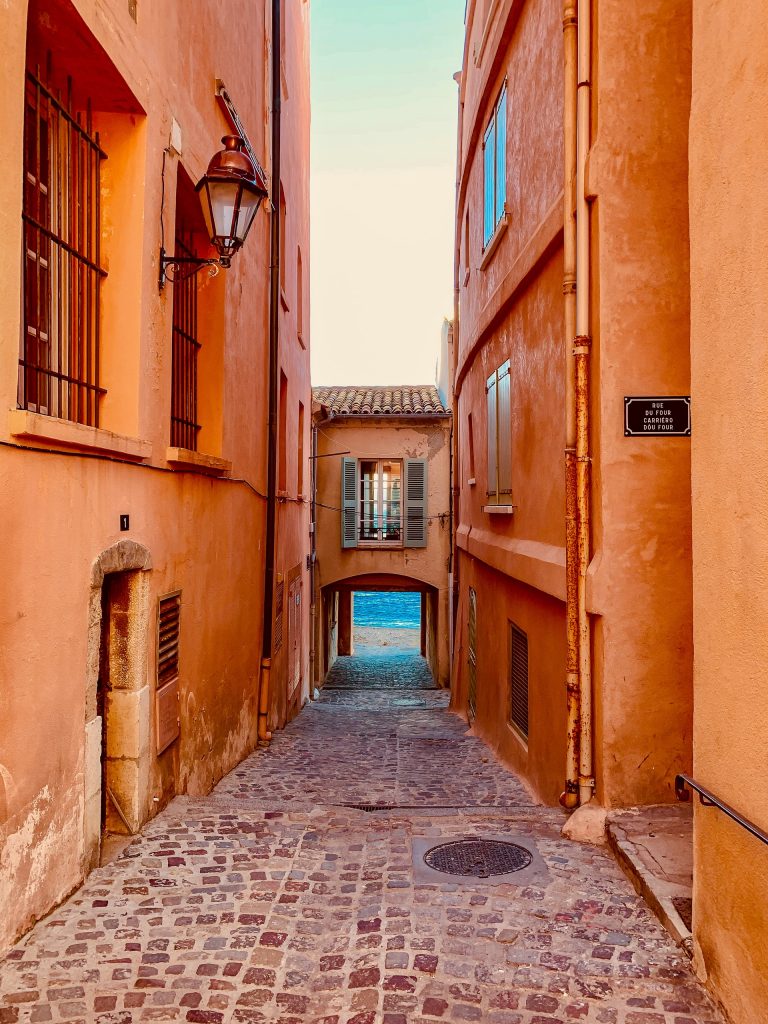 DINE OUT ON SEAFOOD IN A MICHELIN STARRED RESTAURANT
If you're looking for a more fully fledged meal, St Tropez boasts some seriously luxurious restaurants. Owing to its location on the Med, the truly world class eateries here take on a decidedly seafood bent…not that we're complaining!
The pick of the bunch has to be the three Michelin starred La Vague d'Or (the Golden Wave) in the palatial Cheval Blanc hotel, which overlooks the Plage de la Bouillabaisse beach and celebrates the finest produce found in the Mediterranean. Sure, a main course of spiny lobster, seaweed and lime peel might set you back €152, but you did say you wanted luxury, right?
Should you be seeking something a little more affordable, we just love Restaurant Colette, half an hour's walk from the Old Town on Chem. des Salins. Here, the restaurant offers a little slice of tranquility far removed from St Tropez harbour's tourist throngs. The food is stripped back but refined, celebrating local vegetables just as much as it bigs up the Mediterranean's bounty. Lovely stuff, and a whole tasting menu at €116 feels a relative steal compared to that lobster!
INDULGE IN THE GLAMOROUS NIGHTLIFE OF ST TROPEZ
The final indulgence, if you're not too full from that tasting menu, that is, should centre around St Tropez's world famous nightlife, which is as glamorous and luxurious as you'll find anywhere on the planet.
Rather than keep you, we'll direct you to our IDEAL guide on St Tropez nightlife and the 5 best St Tropez nightclubs. À votre santé!