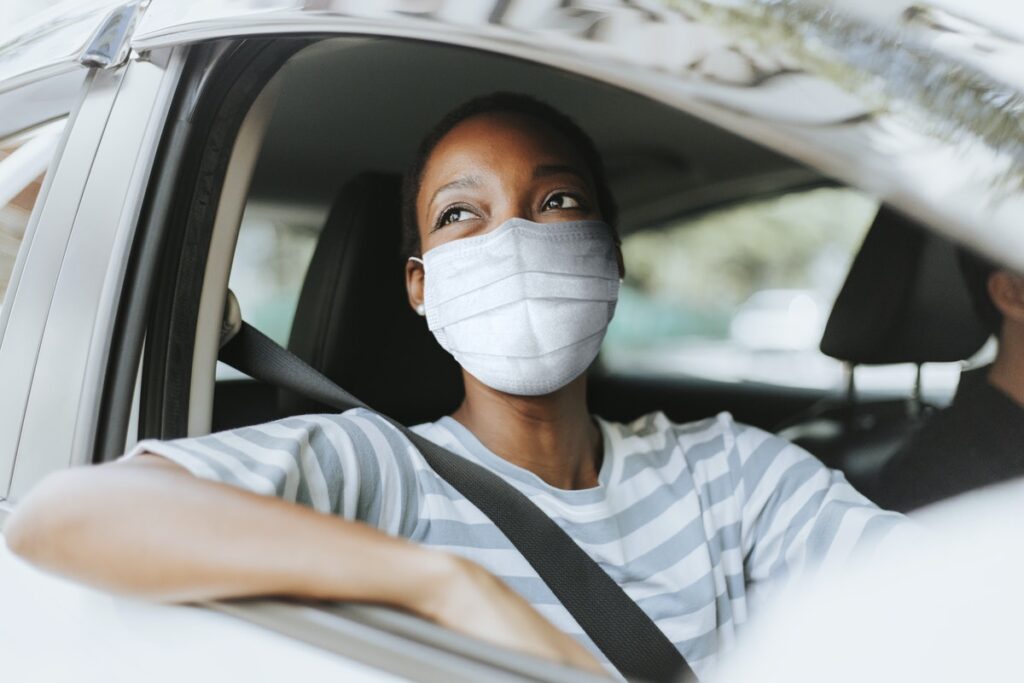 With a national lockdown across the UK still in force, most showrooms haven't been able to open their doors since the beginning of the last lockdown. There is some tentative hope; recent news regarded the government's 'roadmap' out of lockdown has reported that car dealerships will be able to, potentially, open on 12th April, at the earliest. For now, most car sales are being facilitated remotely.
Indeed, while car showrooms have been closed, 'click and collect' services have flourished. If you're wondering how this works, then read on; here's how to buy a used car safely during the time of COVID.
IS THE DEALER OPEN?
Right now, the vast majority of car dealerships (with some exceptions, such as those owned by Conservative party donors) are considered 'non-essential' businesses and are closed. However, the Prime Minister today announced plans for all businesses under this umbrella to potentially begin opening on the 12th April.
For the time being, you need to check online to see what used cars they have in stock, since click and collect is currently operational and the best way to buy a car safely and securely. It should be noted that test-drives aren't currently permitted; this, too, will likely change on 12th April.
CLICK & COLLECT
All is not lost. You can still buy a used car online, and then collect it from the dealer, or have it delivered.
To buy a used car during the coronavirus lockdown, you can still speak with a salesperson using a video call – and they can show you around your future pride and joy and answer questions as they would do in a face-to-face encounter.
And until the COVID-19 restrictions are lifted, you will need to follow the social distancing rules and sanitisation measures should you be able to book an appointment with a dealer online.
This is also the case when buying a used car from a private seller – be wary and maintain social distancing rules as rules and regulations are a little less hard to define in such cases.
ONLINE DUE DILIGENCE
Though it can be tough to get the measure of your potential new motor online, you can still do a fair amount of research online and ensure that the car you like will meet your needs, checking reviews and recommendations on trusted sites.
In terms of payment, make sure you discuss with the dealer how you will pay for your used car – there are lots of good online payment platforms available such as PayPal or Escrow which provide an extra layer of security than a simple account-to-account transaction.
VEHICLE CHECK
Perhaps the most important tip when buying a car during the Covid-19 lockdown is to carry out a vehicle check. According to InstantRegCheck, the following can be checked remotely and from a distance:
Confirm the car's identity
Reveals whether it has been written-off or stolen
Check the Vehicle Identification Number matches DVLA's records
Tracks any plate changes
Mileage history
IS IT AN ESSENTIAL JOURNEY?
Be aware that if you don't live in the same region as your car dealer, you are likely not allowed to travel to collect your car – but do check first with the latest government guidance. Only 'essential' travel is permitted during the current restrictions and lockdown, and it can be tricky to establish exactly what falls under that bracket.
That said, government guidance does suggest that you can leave your home if you're "buying goods or services that you need". If you're dependent on your car for work or giving care, this necessity is likely permitted. That said, it's sensible to keep things local until the rules are a little more fixed and a little less open to misinterpretation.
Better to have dealer deliver the car to you, we think. Either way, remember that you must remain safe and socially distant when doing so. Under no circumstances should you be shaking hands with a car dealer and you need to restrict any chance of you coming into contact with COVID-19.
If you are taking a used car for a test drive after 12th April, always ask if the car has been cleaned and it might be worth taking a stash of disinfectant wipes as well. You will need to:
Disinfect any areas that have been handled by others
Disinfect the steering wheel, indicator stalks, the gearstick and the dashboard
The door handles, both exterior and interior, also need to be disinfected
You could also take disposable gloves to wear, just to make sure.
BUYING A USED CAR DURING LOCKDOWN
It's also worth mentioning when buying a used car during lockdown, that there's still a possibility of picking up a bargain so it's crucial that you negotiate on the price. You can do this over the phone or by email to see whether the dealer will discount or suggest a compromise on price.
Essentially, the COVID-19 lockdown has delivered some fantastic new and used car deals as dealers try to reach their sales targets; you never know, you might just find a bargain!