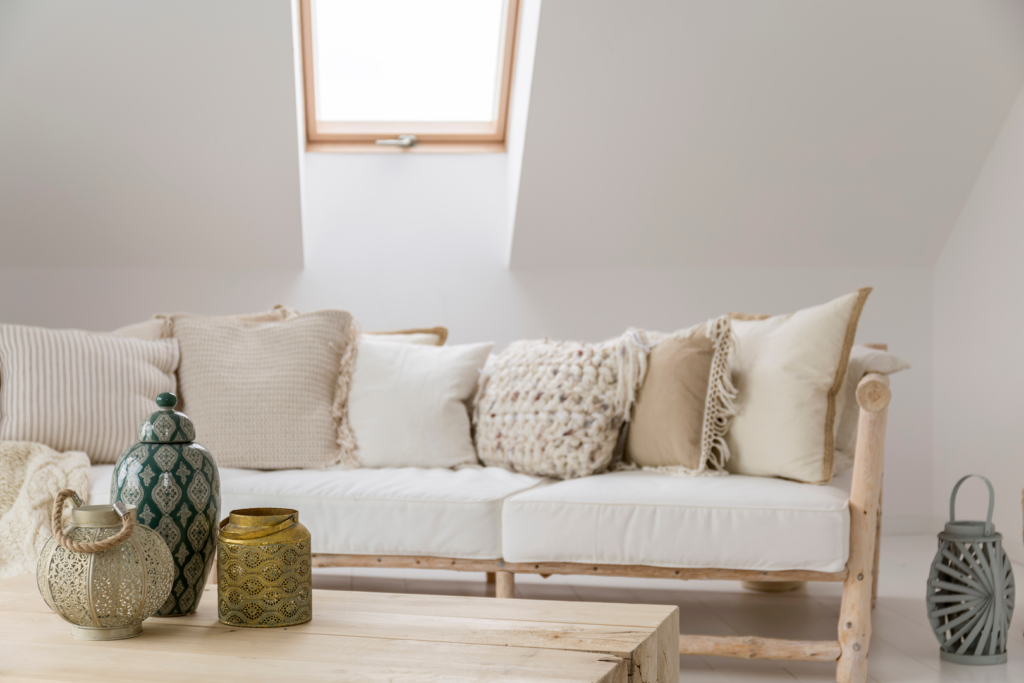 A loft space which draws attention? Now, there's an ask. Seeing as it's part of the house which, by design, is hidden from the eye line, making the loft a visually appealing space that people are drawn to is going to be difficult. 
Indeed, even creating enough room in the home in the first place can be tough and many savvy homeowners have started using the area right under the roof to convert it into a simple space of sanctuary in troubled times. 
Whether you're looking to create more room for much-needed storage or turn your loft into an area you actually want to kick back, it's time we looked upwards domestically a little differently. With enough imagination, creativity and elbow grease, it has the potential to be an additional bedroom, a home office, playground for your children, a gym, or even an extra bathroom. 
That said, this isn't a cheap, quick task to complete. The cost of converting a loft space depends on the size and type of your loft, of course. Included in the overall cost is the flooring; vital, especially if you need to remodel the floor completely. Then, the installation of the cooling and heating systems must also be taken into account. Additional costs include the furniture, the decorations and lighting that you must consider in order to create an inviting room. 
Anyway, enough of that boring money talk, let's get to the creative, imaginative stuff we mentioned; here's how to create the IDEAL loft space that draws attention, in 5 simple steps.
STYLISH FURNITURE
One thing that will certainly make your loft space inviting is the addition of furniture. Before you start picking out furniture, you need to decide the purpose of the loft, and furnish it accordingly. Should this be a home office space in the making, then functional pieces should take precedent. If you intend your loft to be a chill out zone, then bean bags and soft furnishings will define your shopping list. 
Because you have little control over the foundations, shape and structure of the room, it's in the furniture that you can really determine the function of the room. As such, shop wisely.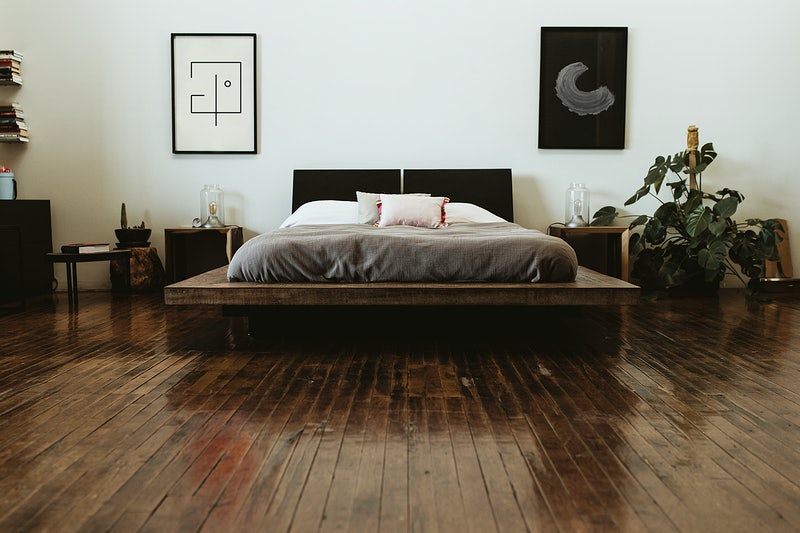 DECORATE WITH A LIGHT TOUCH
Loft conversions can be soulless; a space given over to pragmatism with aesthetics largely neglected. On the flip side, go overboard with your decorations, and in such a compact space, things can get visually overwhelming, fast. 
To get a sense of just how much space you have to play with, before you start decorating you'll need to think about how everything is going to fit in the place. If you can't fit in tall cupboards due to the awkward angles in your loft, you can add freestanding units that will fit perfectly below those angled roofs.
Open plan shelving can also work well in loft spaces, as you can double it up as storage and a useful display area for your decorative flair. Once that's done, hang no more than one or two pieces of art; overkill in a cosy space such as this simply doesn't feel right. Minimalism works so much better here, far more likely to draw attention rather than cause distraction, we think.
LIGHT UP THE SPACE
Whatever you decide your loft space is destined to be, having the perfect lighting can really draw attention to your room. This isn't a case of simply installing some bulbs; loft lighting can be primarily provided by installing windows instead. 
There are many types of window to consider, largely dependent on the layout of your loft conversion. Dormer windows are the most common type because they are particularly suited to those roof spaces that have low hanging ceilings. Another common choice is the roof window, which is often referred to as a skylight, placed right on the existing roof and the best option for roof spaces that are high enough to accommodate such a window. 
If for any reason your loft still has limited access to natural light, then you're going to need to sling up some artificial elements. Some cool loft lighting ideas include pendant light that adds a more modern look to the space or floor lamps which fit any room style.
UP THE STAIRS
Another important thing you must consider is the staircase. Without one, well, it's just a floating room above your head and out of reach. A bit like heaven really, if you think about it. 
Safe access here is critical, and it's crucial that your loft conversion complies with building regulations, both in terms of the loft itself and when it comes to installing the staircase. Be aware that retractable ladders are rarely permitted in modern builds, and any conversion which requires changes to your property's structural integrity – and as a consequence, your neighbour's – can be particularly complex. 
With that being said, there are many options you can choose from for your stairs once the hurdles of bureaucracy are cleared. For example, you can place the staircase over the existing stairs, ensuring that you won't be losing too much space in your loft. If this option isn't viable for you, then use a section of another room that is large enough or one you barely use. 
THE BOTTOM LINE
If you're keen to create extra space in your home, fashion a new storage area, or eke out a new room for your home office, extra bedroom or bathroom needs, then first look upwards, to your loft. The possibilities are endless!