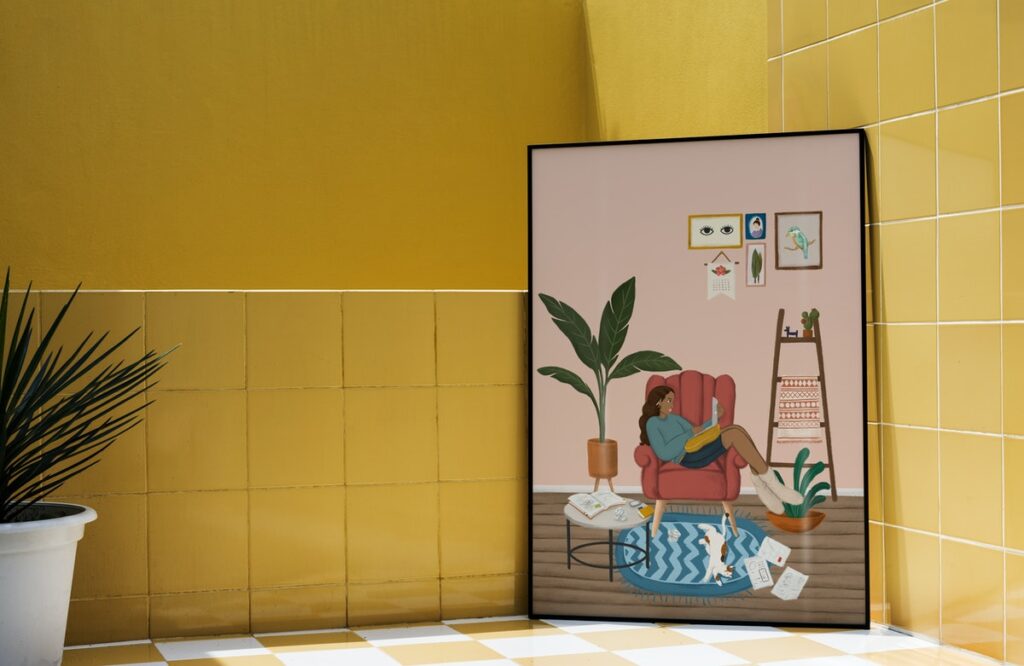 Ideal for injecting some personality into your house
We're not all blessed with a discerning, appreciative eye for great art. In fact, some of us are even comfortable with admitting that, more often than not, we don't get the latest sculpture made from coat hangers, or the painting which is simply several dots on an otherwise blank canvas. But though we might find ourselves feeling a little out of depth at the Tate Modern or New York's MoMA, we'd still love to have some funky, interesting pieces hanging up at home. 
Where to start in choosing the best art for your home when you're not a connoisseur of culture? You can still curate an artistic feel about the home, making your space aesthetically pleasing and just a little intriguing too, with these 5 simple steps on how to choose the best art for your home.
CONSIDER YOUR STYLE
When you're choosing a piece of art for your home, you've first got to define your style. A daunting task, we realise, but a decision necessary if you're going to have that all important sense of synergy about the home.
First off, consider the style of the rest of your gaff. Have you got an art-deco aesthetic going on, with pops of colour and shapes, or is your place channelling something more minimal? Are there strict tonal schemes in each room or have you mismatched your colourscape? You won't want to choose art that doesn't fit in with the rest of your decor, so it's important to closely consider these details. Unless, of course, you're going for that chaotic look. In which case, click on that ol' back button and check out a different article on IDEAL.
You should also decide which type of art you are looking for. Would you prefer a painting, a photography piece or perhaps a pottery sculpture? Answer these questions before you get shopping to ensure you're making an informed choice and not wasting your time eternally browsing.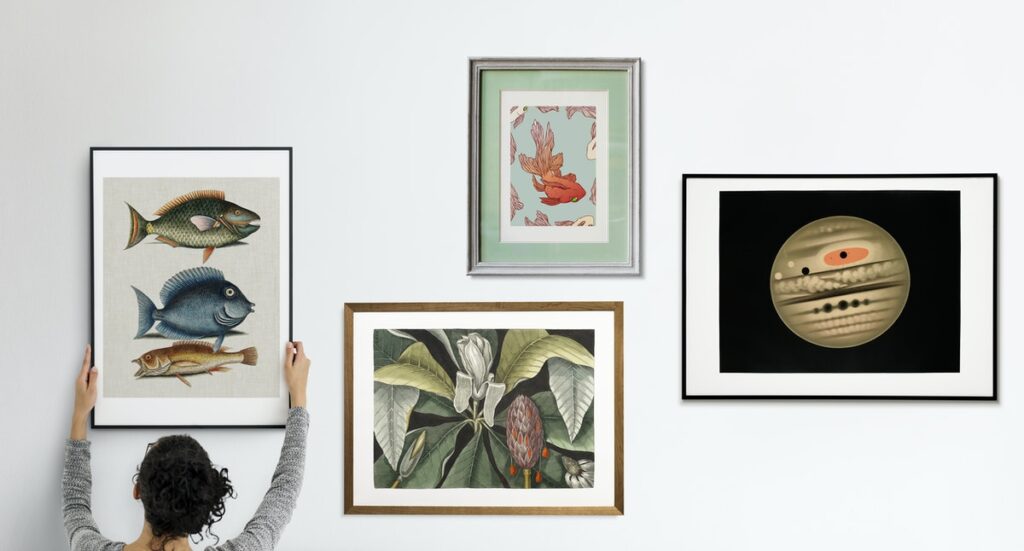 CHOOSE THE SIZING
Next up, you need to decide which size is appropriate for your space. If the room dwarfs the piece, it'll get lose and become a footnote rather than focal point. On the flip side, if your carefully chosen artwork is too dominant in a smaller space, it looks deliberate and clumsy, rather than seamless. 
These things matter. So, choose the room which you intend your chosen art piece to go in, measure the wall and go from there. Large scale paintings are perfect to create a luxurious and dramatic effect; however, these are best suited to larger rooms. For a smaller room, choose several small frames and create a feature wall.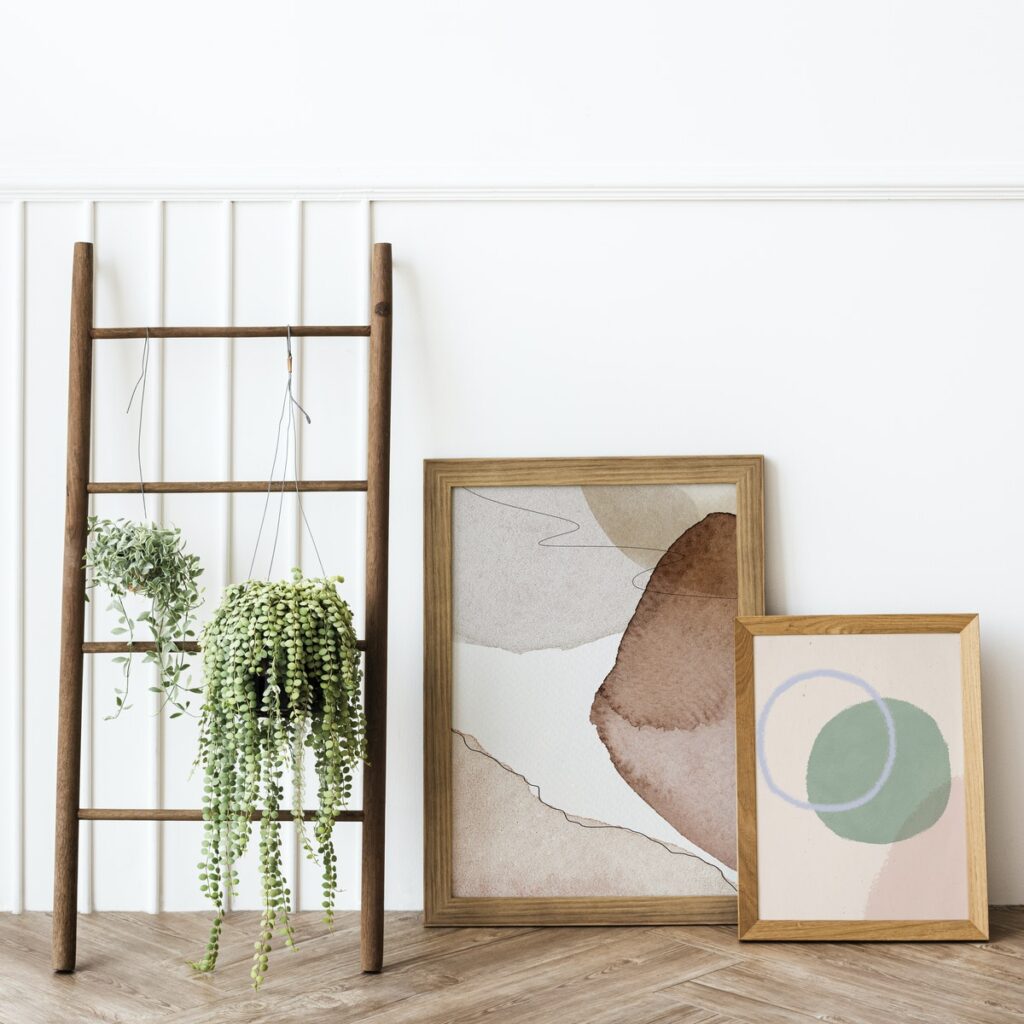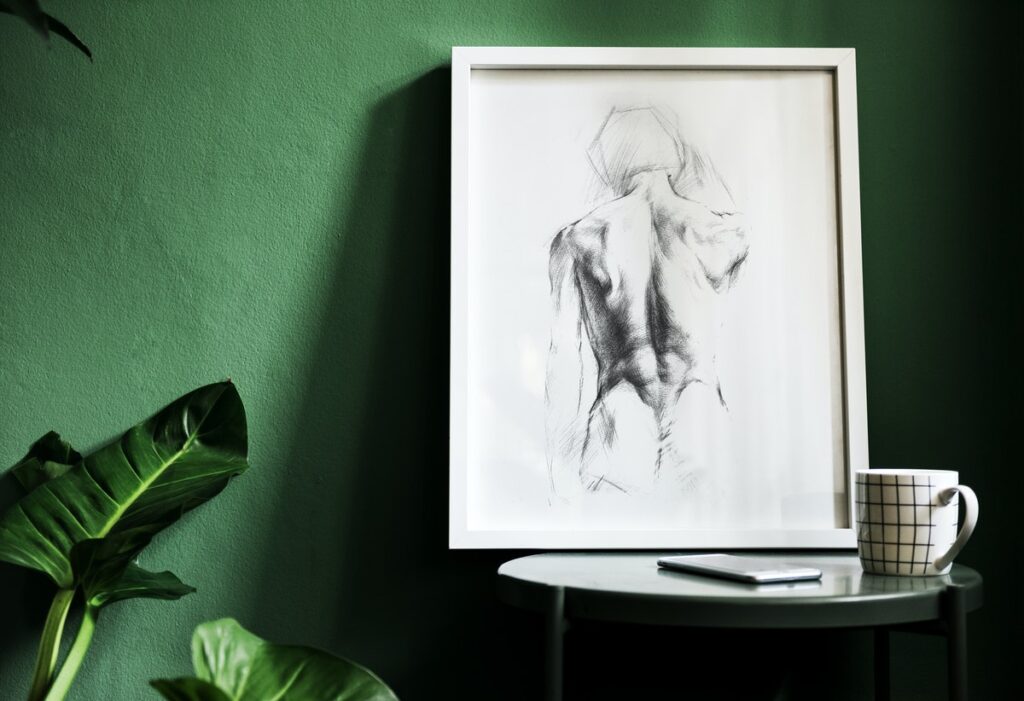 SET A BUDGET
The price of an artwork can be erratic, surprising and sometimes, quite frankly, rather more than you bargained for. There's a danger here that you fall in love with a piece, allow your heart to set like glue on it, then unearth a price tag you hadn't expected. Disappointment or a dented bank balance follows, and no one wants either of those things, right?
Therefore, before you start shopping, it's essential to set yourself a budget. Perhaps you've got some savings and are looking to splash out on an expensive art piece? Expensive art can be a wise investment; you might even end up selling it for a profit later down the line. Maybe, instead, you're looking for a budget piece created by a local artist which is unique and one of a kind? In this case, hit the galleries in your area and see if you can get yourself a deal. They who dares wins, and all that.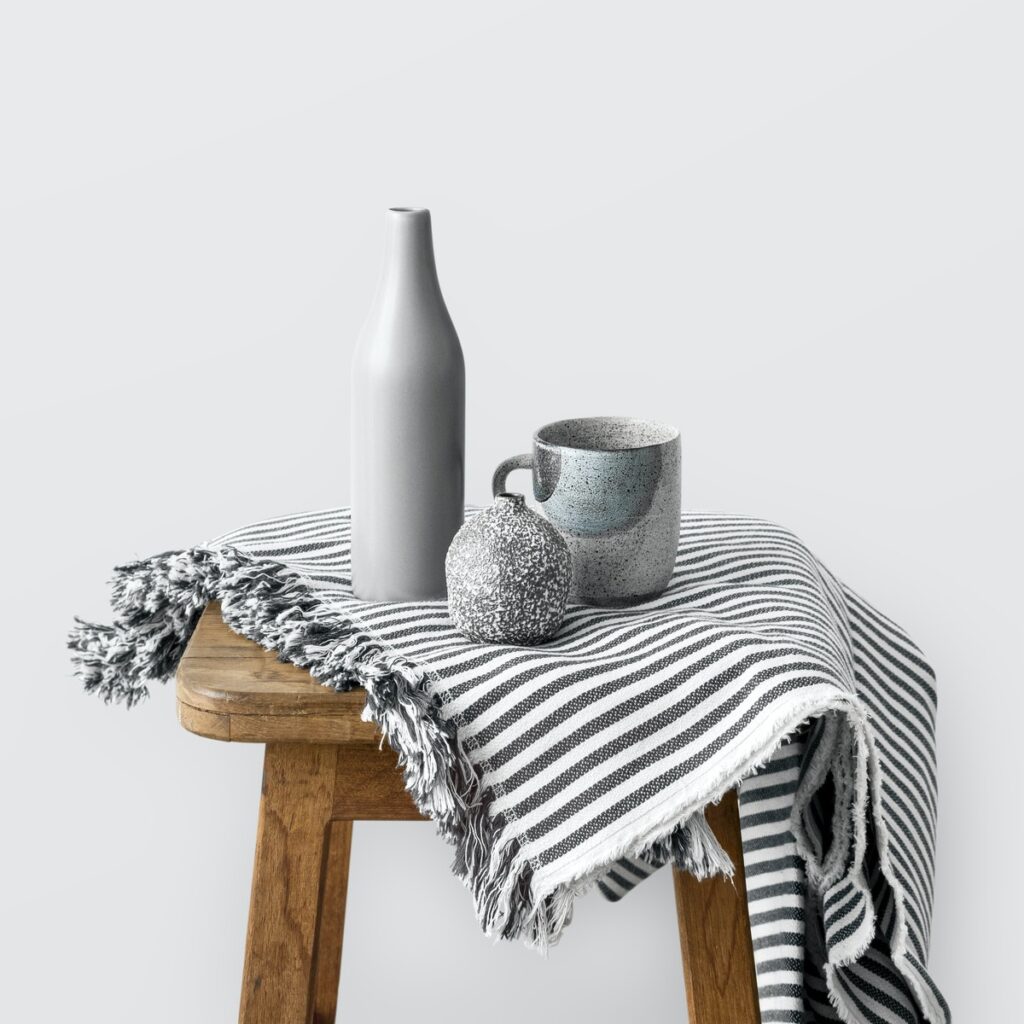 ONLINE SHOPPING OPTIONS
If you're looking to buy an art piece online, your options are as endless as the thousands of Google pages a simple search yields. It's best to start with some of the bigger art purveyors online, or you're simply going to get lost in the paradox of choice. To get you started, try checking out the Saatchi app and Etsy marketplace.
Saatchi Art App: This app connects artists and buyers, with a beautiful range of illustrations, paintings, and sculptures. One of the best things about the app is that you can use the VR feature to check out what an art piece will look like in your home.
Etsy: Etsy marketplace is a fantastic place to find up and coming artists. There's a huge range of artwork available here, and much of it is affordably priced. Shopping on Etsy is a fantastic way to support small businesses.
CHOOSING THE RIGHT FRAME
You won't want to buy a beautiful art piece and put in an ugly frame; that would be heresy and simply undo all your good work in being so scrupulous with your search. Whether you're looking for A4 frames for a bespoke, small piece, or larger A2 frames for something more expansive, spend enough time shopping around to get the right look and material. Oak frames offer a wonderfully classic look while plain black frames are ideal for minimal interior design, particularly against a white wall.
THE BOTTOM LINE
A carefully selected artwork can do wonders for the aesthetics of your house, whether it's to improve your home office or add personality to your living room. Just make sure you're diligent and discerning in your search to ensure you get great value for money.