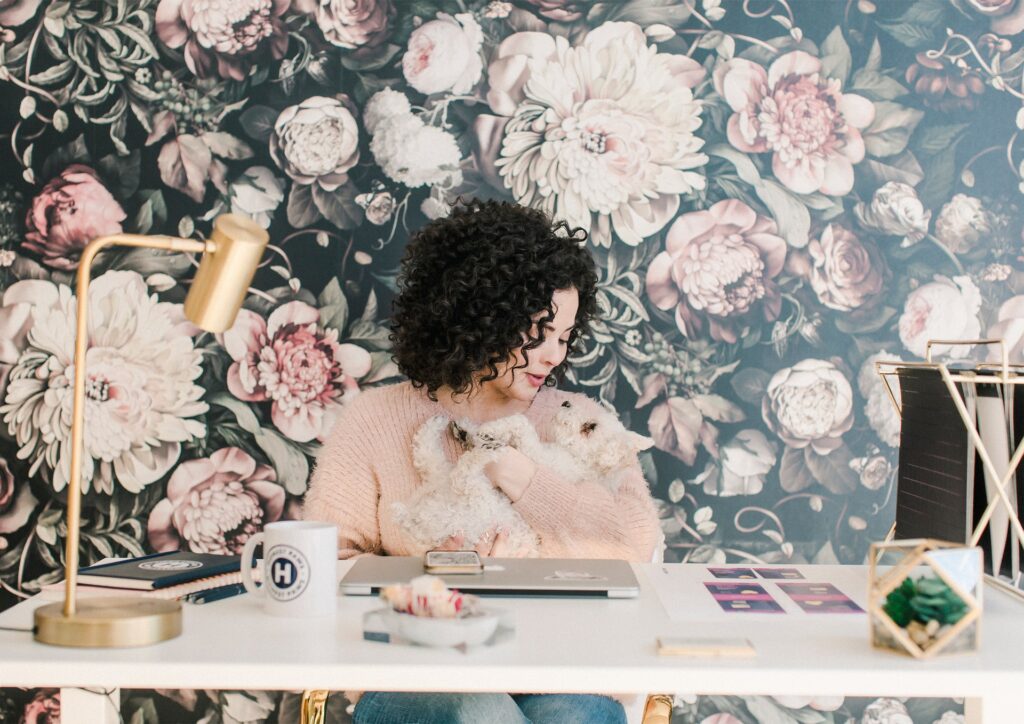 The past year has brought about wholesale, seismic change in the working lives of millions of people across the world. The shift to working from home happened suddenly and with little warning, and most people had to adapt quickly in setting up a home working space. With little let up since, many of us still find ourselves working in hastily assembled setups which aren't really fit for purpose.
Whether you have a dedicated room for your home office, work at the kitchen table, or simply use a single corner of the bedroom to get your deadlines met, there are some helpful things you can do to help maintain a comfortable workspace and remain focused throughout the day. With that in mind, here's our IDEAL guide on how to make home working as comfortable as possible.
'APPY TO HELP
Before we consider your physical needs and your focus, let's first think about tech and efficiency. You don't have to do this thing alone; there are some excellent apps to help with working from home available which can help track your productivity, help you stay organised, and offer tips on exercise, mindfulness and sleep, all of which support a healthy daily routine and work-life balance.
Sometimes, it really is best to delegate to tech in lieu of having colleagues close by to pick up some of the slack.
STAYING FOCUSED WHEN WORKING FROM HOME
Working from home has its benefits (the fridge is a moment's walk away!) as well as its downsides (erm, that fridge, it's just too tempting.).
In all seriousness, without having colleagues to interact with, and without the relative peace of the central office – remember those halcyon days when you could work without hearing your kids fighting? – getting through your to-do list can be more challenging.
If you struggle to focus during the day, the following tips and tricks may help to bring about some productivity.
Take breaks – although it might seem counterintuitive, taking regular breaks throughout the day can help the mind stay refreshed and focused. Get outdoors if possible for some fresh air and short walks rather than relying on coffee for a boost. Rather than taking one long lunch break, instead, enjoy microbreaks throughout the day to keep energy levels consistent. You should still enjoy a long break for lunch, too, however; after all, you're the boss now.
Noise-cancelling headphones – if your home is noisy, whether due to people in the house or building works nearby, a pair of noise-cancelling headphones will block out excess environmental noise and help you maintain concentration.
Pomodoro technique – power through a task for 25 minutes, take a break for 10. The Pomodoro technique is proven to be highly effective for getting through arduous and complex tasks without exhausting yourself.
Maintain a regular daily routine – try to start and finish work at the same time each day. Ceremoniously shut your laptop at the end of the day and place it out of sight for the evening. Drawing this distinction between work and play is actually better for your efficiency than dipping in and out of both 24/7.
Hydrate – sometimes tiredness and a lack of focus can be due to dehydration. Keep a bottle of chilled water nearby and aim to get 2.5 – 3 litres of water daily to keep your brain alert.
Being aware of the most common distractions when working from home is also helpful in maintaining focus in the home office – simply staying mindful to the temptation of procrastination will help you recognise when your attention is about to drift.
SETTING UP A COMFORTABLE WORKSPACE
We've looked at the mental, now let's focus on the physical.
The area you work in can have a huge effect on your daily routine and productivity, but keeping your workspace tidy and organised can go a long way to keeping your mind un-cluttered.
Ideally, employees and freelancers should have a dedicated desk to work from and a comfortable office chair. Repair any cracks or wonky legs on your work-space furniture to reduce daily distractions. There are technologies that allow you to simply stick and move on, so setting up a comfortable space can be quick and easy. This includes setting up desktop organisers for stationery or ensuring that cables are neat and stay out of the way at the back of your desk.
Invest in an ergonomic chair (or ask your employer to buy one for you) so you don't sustain any injuries from long periods of sitting with a less than ideal posture. And finally, when you're typing, make sure you're sitting with your back straight and with your elbows close to your sides.
Your arms should be at a 90-110 degree angle, with wrists gently resting around an inch infront of your keyboard. Ideally, you'll have a Bluetooth, wireless keyboard and mouse to ensure you can achieve this optimum typing angle. Again, ask your employee to supply these; if the company budget covered it before, when you were working centrally, it's still their responsibility while you're working remotely!
THE BOTTOM LINE
Although it is not an ideal situation for anyone right now, working from home looks set to stay for a little while more. For more tips, the NHS have some great suggestions that can help make working from home a little easier. Lastly, consider using some annual leave days to shorten the working weeks, if possible. A 4-day week can be much more manageable than 5 days sometimes – gift yourself a long weekend if you need a breather, and start back more refreshed the following Monday. It really can make all the difference.