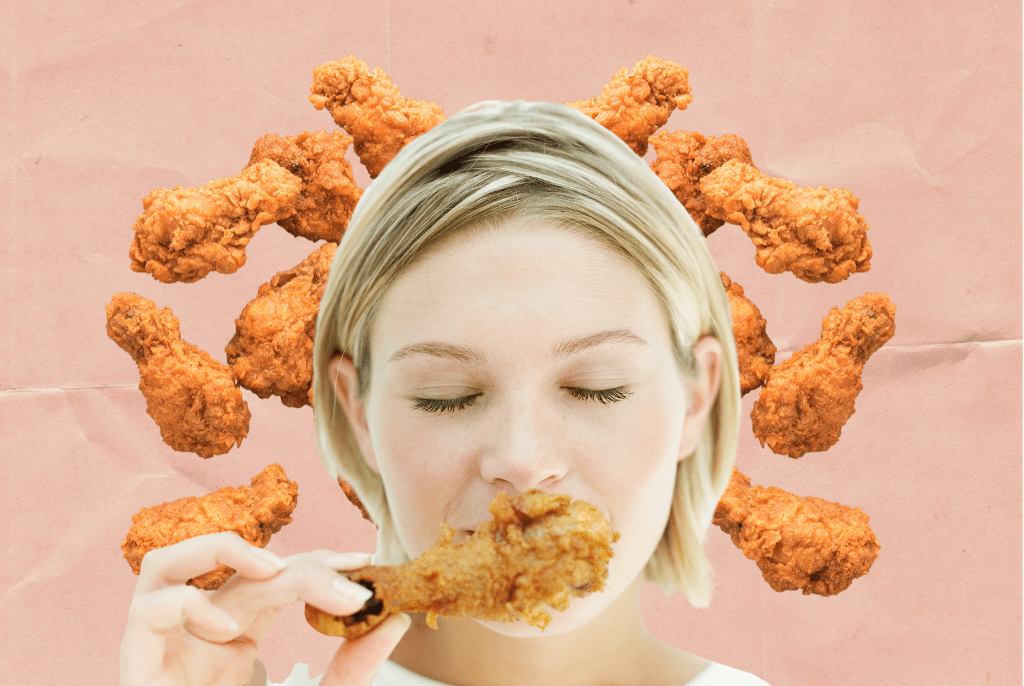 Fried chicken lovers rejoice! KFC is open once again. But, what's this? Dine in options unavailable. Hours unknown. Queues snaking round the block and drive thrus backed up for actual miles. Hmmm, maybe not.
But these recent months haven't managed to end our love affair with the Colonel. Oh no. Instead, we've been cooking up KFC copycat recipes at home, and they've been coming out seriously close to the original. In fact, in blind taste tests carried out by us and our dog (note: don't actually feed yours fried chicken), participants haven't been able to tell the difference.
The KFC original recipe for its spice blend is pretty much common knowledge now – it even has its own Wikipedia page! – owing to a 2016 revelation by the Chicago Tribune claiming to have unearthed the formula. Recent sterling work by Brit Dan Fell has further refined the process and we think that, as a combination, they've pretty much cracked it.
After many, many delicious versions made in the IDEAL kitchen, let's cut through the jargon and get straight to the nitty-gritty of replicating this beloved fast-food staple ar home; here's how to make homemade KFC style chicken in 5 IDEAL steps.
TOOLS
Don't worry, we're not about the reel off a list of industrial-scale equipment that'll set you back several years worth of ordered-in-KFC accruing. Nope, this isn't a case of 'all the gear, no idea', but rather, if you're to how to make homemade KFC style chicken, it's 'three pieces of gear, deliciousness is near'. 
So, in terms of stuff you may not have at home, you're going to need; a meat thermometer, a packet of MSG and a countertop deep fat fryer. Sure, without those items this can still be accomplished, with guesswork, less seasoning, and hot oil in a frying pan, but if you want to replicate KFC at home perfectly, it's worth the investment.
You'll find the thermometer on Amazon, in Argos or at your local John Lewis or Robert Dyas for less than a tenner, and a deep fat fryer from the same places for around £50. MSG (look for the Ajinomoto brand) can be bought in your local Chinese supermarket or from online purveyors of global ingredients, such as Sous Chef.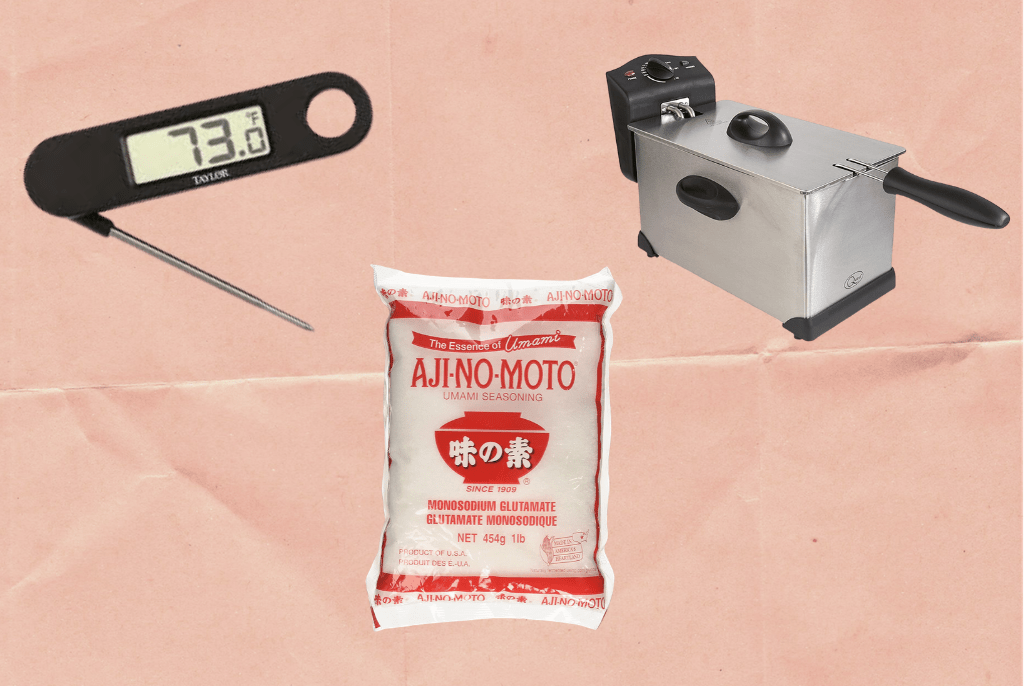 THE DRY INGREDIENTS
In 2016, the Chicago Tribune, and several news outlets subsequently, reported that Sanders' nephew, 67-year-old Joe Ledington, revealed a recipe for a fried chicken spice blend made up of 11 herbs and spices, found in a scrapbook that had belonged to Ledington's aunt Claudia, the Colonel's second wife, who died in 1996.
Here, from the Chicago Tribune, is that recipe, suitable for one whole chicken, cut into KFC sized pieces.
To be mixed with two cups of white flour:
2/3 tsp Salt
1/2 tsp Thyme
1/2 tsp Basil
1/3 tsp Oregano
1 tsp Celery Salt
1 tsp Black Pepper
1 tsp Dried Mustard
4 tsp Paprika
2 tsp Garlic Salt
1 tsp Ground Ginger
3 tsp White Pepper
And here are Dan's KFC ingredients, for comparison:
600g self raising flour
4 tbsp paprika
2 tbsp white pepper
2 tbsp garlic powder
1 tbsp ground ginger
1 tbsp mustard powder
1 tbsp celery
1 tbsp salt
1 tbsp ground black pepper
½ tbsp of oregano
½ tbsp thyme
THE IDEAL KFC COPYCAT SPICE MIX
If you're a perfectionist and value precision, and want to know how to make homemade KFC style chicken to the gram, then here's the original 'secret' recipe in grams, scaled up to coat a broken down chicken twice. 
There's a little extra MSG added for that magic, miraculous lift it brings, and a little less salt, as well as a slight increase in white pepper, because, well, that's what we've found works best and best replicates the taste of original KFC.
We've also added a little baking powder to the plain flour to achieve a lighter crust. Here goes:
Mix with 500 grams of plain flour, with 12 grams (3 tsp) of baking powder
7.5 g Salt
0.9 g Dried Thyme
0.9 g Dried Basil
0.6 g Oregano
9.5 g Celery Salt
4.66 g Black Pepper
4.66 g Mustard Seeds (ground)
18.4 g Ground Paprika
20 g Garlic Salt
3.5 g Ground Ginger
14.4 g Ground White Pepper
1.5g MSG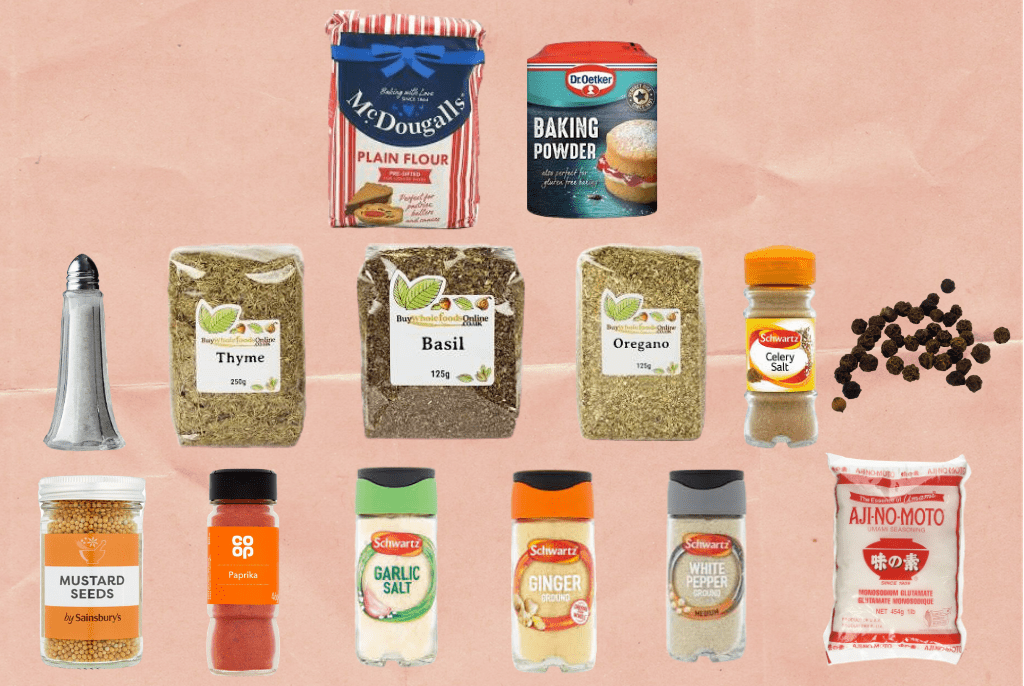 THE CHICKEN
We're using a whole chicken here, giblets removed and fat trimmed, and a cleaver. Simples.
Joint your – preferably free range, locally reared – chicken (or get your butcher to do it) then use a meat cleaver to chop, cleanly and precisely, the chicken into KFC sized pieces. That is; two thighs, two wings, two drumsticks and two breasts.
That, or you could simply buy the pieces already divided by your butcher. We particularly love the drumsticks and thighs, the bones lending flavour and added tenderness, but that's personal preference.
THE WET ONES
You're also going to need some wet ingredients, to adhere that beautiful flour and dry spice mixture to your chicken. Dan uses an egg wash mix of milk and egg white, whilst others suggest a mix of buttermilk and egg. We think a combination works best, tenderising the chicken a little prior to cooking and allowing the spices to penetrate, too.
So, simply mix 250 ml of buttermilk with a beaten egg and sit your chicken pieces in the wet mixture, in the fridge, for a couple of hours before you intend to start cooking. Around half an hour before your chicken is going for its boiling hot oil bath, take the chicken in buttermilk mixture out of the fridge. You want it to be at room temperature when you begin cooking, so the chicken doesn't reduce the temperature of the frying oil drastically. That would lead to soggy skin, and we don't want that.
Also prepare a mixture of 250ml of milk and a couple of egg whites for the final fry.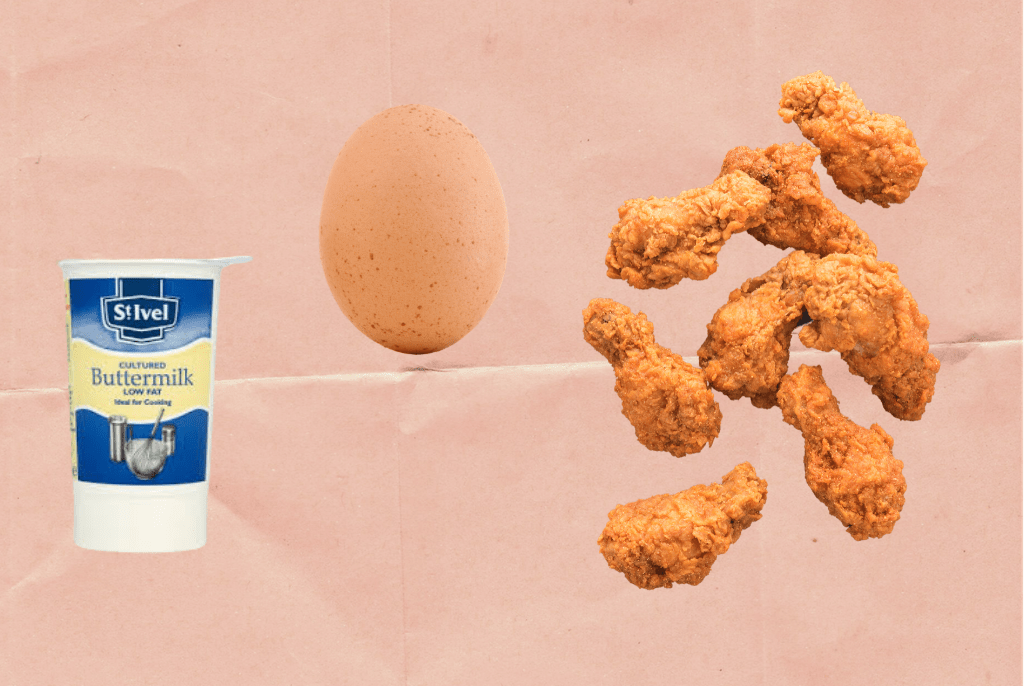 FRYING & DRYING
We're going to do this thing in batches, so as not to crowd the bubbling oil and cause that dreaded drop in temperature.
Preheat your countertop deep fat fryer to 165°C and your oven to 100°C. Also prepare a wire rack over a tray. Then, in small batches, lift your wet chicken (hmmm, that doesn't sound too appealing, but you know what we mean) into the flour and spice mixture, making sure all pieces are totally coated, then give them a dunk in the milk and egg white mixture, then back into the flour.
Next, drop your double coated chicken joints into the fryer. They'll need around six minutes, depending on the size of the joint, but you can periodically check if the thickest part has reached a internal temperature of 73°C. Once that temperature is reached, use tongs to lift them out of the fryer and onto your wire rack, keeping them warm and letting them dry a little in the oven. Repeat.
And there you have it; KFC style homemade chicken with a side order of a huge sense of accomplishment. Enjoy!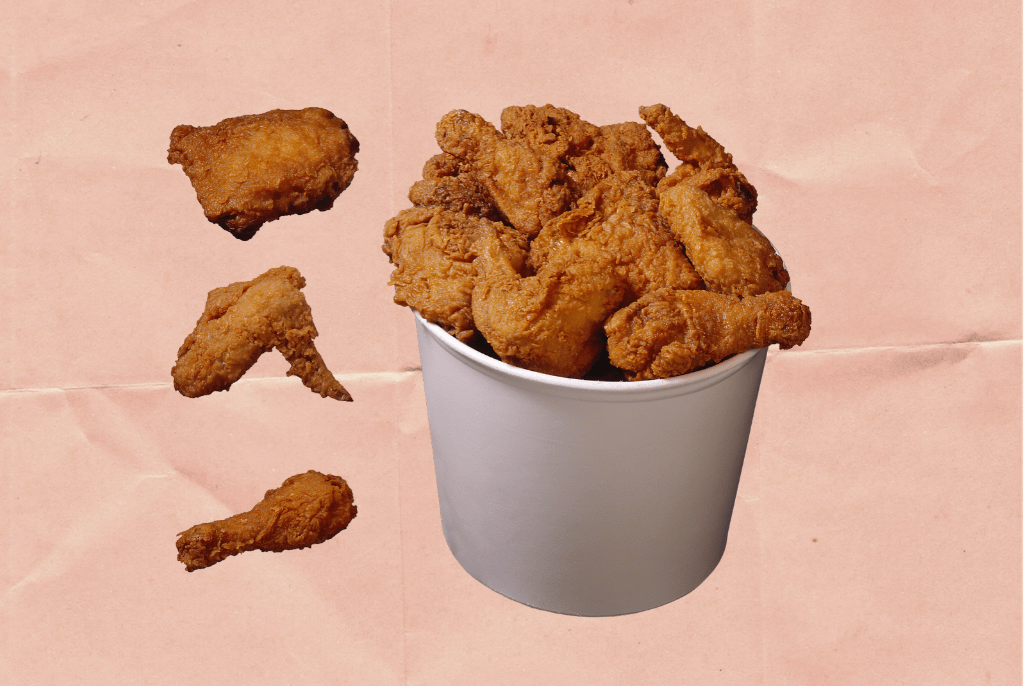 While you're here and clucking, check out our tips on 5 IDEAL chicken wings to chow down in London, for a different take on delicious, deletable fried chicken.