This just in; fitness influencers' YouTube views have increased by 1,943% over the past month, showing the huge demand for home workout tips during this difficult time.
Indeed, with no personal training, the gym floor or fellow fitness fanatics to push you through your workout, doing it at home may seem like a challenge. No wonder, then, that millions are tuning in to online fitness streams to guide them during this lockdown.
In response to a massive demand for home workout tips and tricks from the professionals, we've teamed up with charitable social enterprise, Better, to give you these tips from fitness influencers and personal trainers on how to get the most from your home workout.
PREPARE YOUR WORKOUT SPACE TO MAKE LIFE EASIER
Mark Ross is a fitness influencer and personal trainer who has been providing live stream workouts and advice to his followers throughout the lockdown in the UK. He seeks to promote positivity among his followers and clients to ensure they retain their passion for fitness, so motivation is crucial for him. He said:
"Being in 'a zone' is massive for focus so this includes setting up a space at home that is your gym area and choosing the right music playlists to motivate you throughout your workout!"
Life Coach Lee Chambers agrees and says you should prepare the physical and mental space for your workouts in advance, including clearing some space in a particular room, and within in your calendar to commit your mind to the exercise.
"Staying motivated while spending a lot of time in the same environment is vital. Make it easy to exercise by placing the things that you need, whether it be equipment, clothing, or resources exactly where you need them so when its time, you can start. Book in your exercise like you schedule a meeting, at a specific time."
"Got space for a wall calendar? Mark with a big tick when you have achieved your exercise of the day; it makes it an enjoyable habit to keep pursuing. No space? How about using a journal or diary instead; writing down your small wins, and areas for improvement and focus."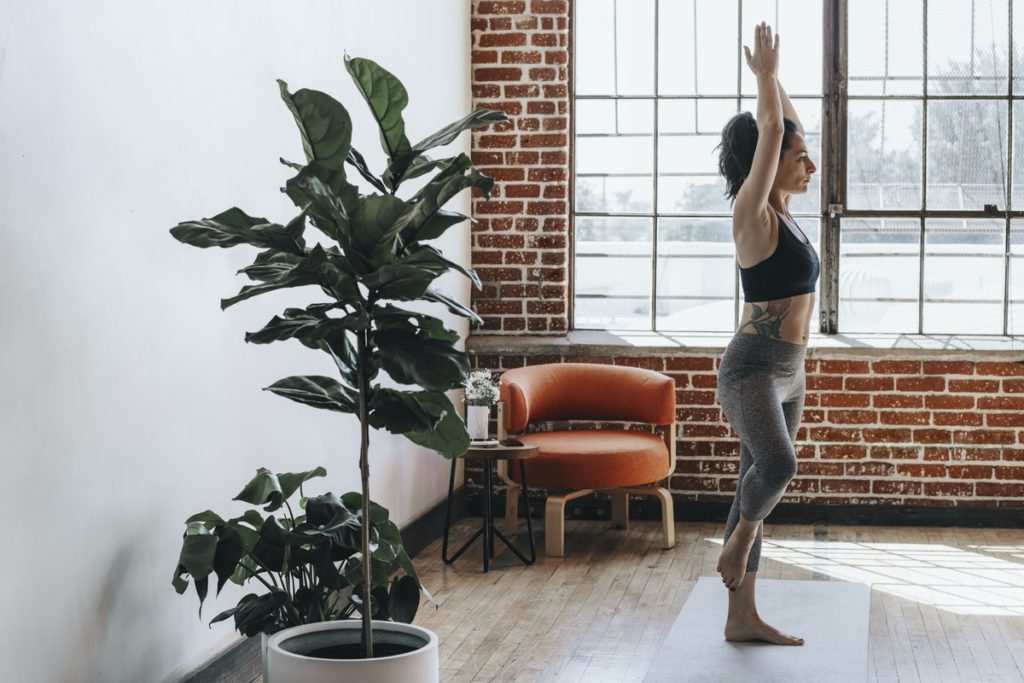 STAY FOCUSED AND FOLLOW A STRUCTURE
''Structure gets results! A daily structure puts you into a routine, and a routine will help with all the important bits: a morning walk, stretching, food prep, work, lunch, snacking, reading, workout and tracking. Consistency gets results!" Mark said.
Wise words, indeed. Because working hard on this routine and structure now might even help you to carry this consistency over to everyday life and stay on track in the gym once they reopen.
Samantha McGowen, a personal trainer and influencer concurs, saying that having a plan both in the gym and at home is crucial: "If you don't have a plan, it's like going for a drive and not knowing where you're going. Write your plan out on paper or your phone, visualise it and get stuck in."
Faye Edwards, fitness presenter and influencer said that her top tip is to "programme the week with a balance in mind incorporating strength, mobility, cardio, mindfulness and something fun! Take each day as it comes without putting too much pressure on yourself."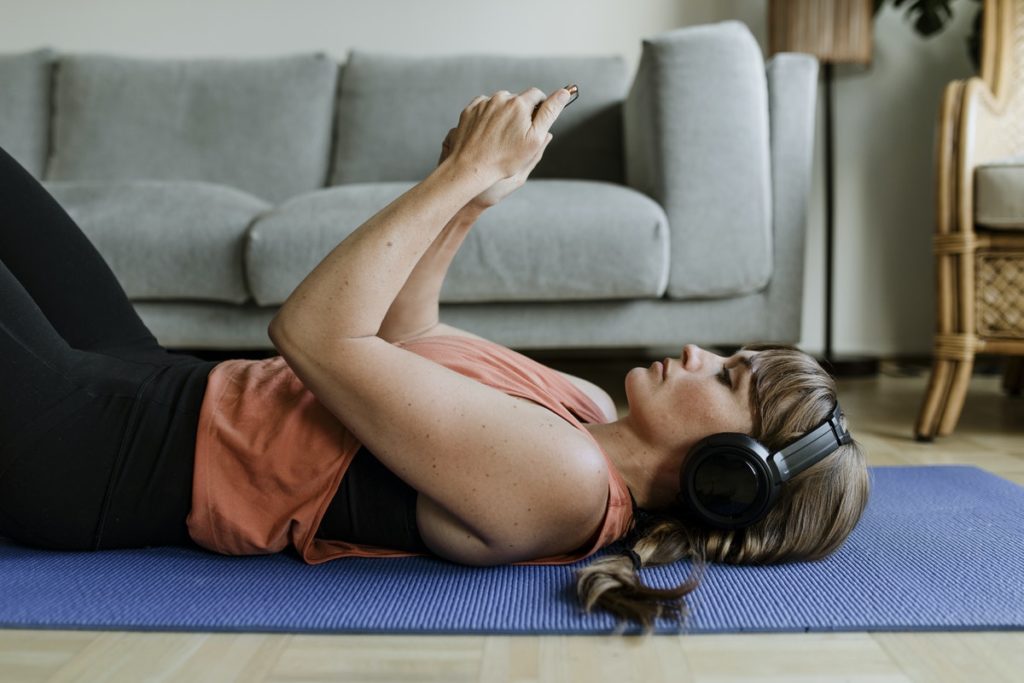 THINK ABOUT NUTRITION TOO
You might learn something new! Working from home may mean your daily structure has been drastically altered with the lack of a commute and no office to walk into every morning. It is key to avoid this affecting your healthy eating and nutrition habits this spring. Take the time to learn new healthy recipes you can follow. Mark says "everyone's working day is different and personalised and achievable routines transform into results; a balanced diet at home being an essential part."
Lee Chambers continues: "Nutrition can be quite challenging in isolation, but at the same time, now is the perfect moment to either learn to cook new recipes, or to start meal prepping with your spare time to make keeping a consistent eating schedule a breeze."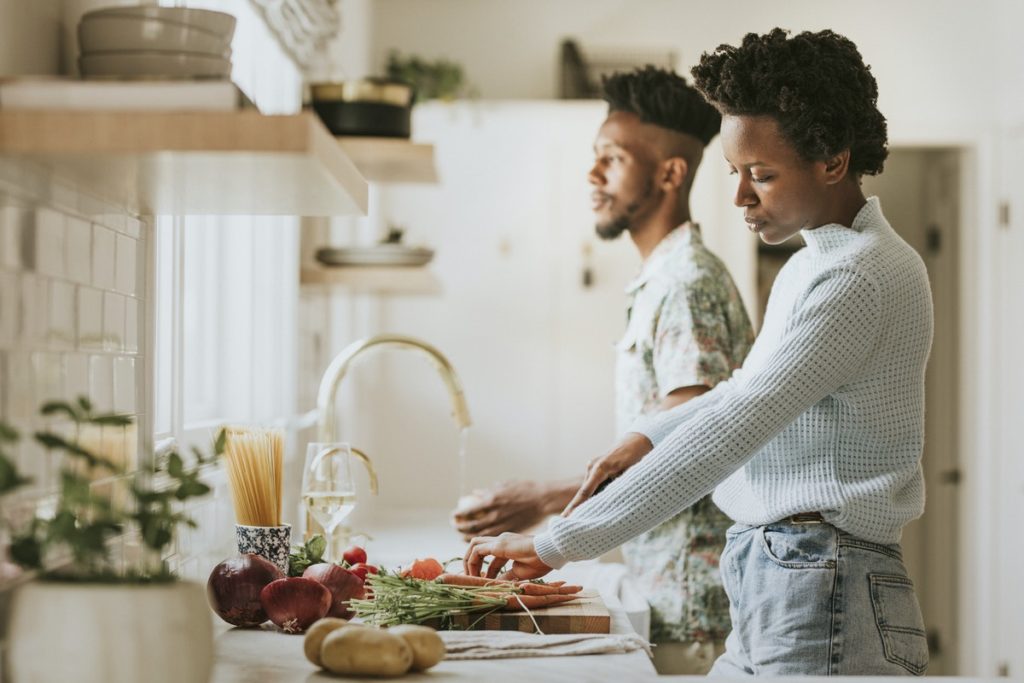 DO WORKOUTS YOU CAN ENJOY
The perfect way to keep your motivation high and interest strong is to make sure you are exercising in a way you can enjoy and works for you.
Chambers suggests trying ''something new but do something you enjoy. It's a challenging time in isolation, but it's the perfect time to try new things, to find a way of keeping fit that resonates with you."
"Research proves that if you enjoy your exercise and movement, it is much easier to stay consistent and get the long-term benefits. With fitness, the outcome isn't as important as the process of gradually getting that little bit better every day."
GET CREATIVE
In isolation and without gym equipment, you might think your potential for effective exercises is limited, but influencers and personal trainers say this isn't the case. David James Seed, a fitness and fashion influencer provided a fitness hack for the perfect all-round workout.
"With everyone stuck home during this time, it's key to use your surroundings and materials to keep fit. One thing I've been doing since I was 16 when I couldn't get access to a gym, is loading a rucksack with bottles of water, sometimes two – one on my front and one on my back – and doing pushups, pull-ups, squats, lunges, curls, extensions and abs. A rucksack is all you need to add that extra resistance and keep the workouts intense!" he continued to say "HIIT workouts with a rucksack is great to keep up the cardiovascular fitness, whilst building up your muscle!"
Lee Chambers goes one step further – change your mindset and there's so much fitness potential around you: "Have steps? You can climb a mountain. Have a garden? You can run a 10K. Have a handbag? Perfect replacement for a kettlebell."
And that's the can-do attitude we need during lockdown, don't you think?Better have created an online hub to assist staying active and motivated when working out at home. It comes complete with virtual fitness classes, tips for keeping children active and instructions on how to access Better's library e-resources. Find out more here: www.better.org.uk