Self-catering holidays are booming this summer, with many families looking to make the most of the UK's local beaches and tourist hotspots as an alternative to heading abroad. With the UK blessed with wonderful fresh produce at this time of year, and staycations often taking on a decidedly alfresco bent, we couldn't imagine anything better than pitching up somewhere rural, heading to the local markets, and cooking up what we find back at base. Preferably over a barbeque!
So, whether you are travelling to the stunning coasts of Devon, strolling in the Cotswolds or appreciating the vast wonder of the Lake District, here's how to have the IDEAL staycation and get the most from your self-catering holiday.
POPULAR STAYCATION HOTSPOTS FOR FOODIES
First things first, if you're to enjoy a great self-catered staycation, you should pick a location known for its natural beauty and excellent produce. The Cornish coast has always been a major draw for UK holidaymakers – St Ives, Newquay, Penzance, and the rest. With excellent local producers and fantastic produce, Cornwall is ideally suited for a self catering staycation holiday.
Devon is also perennially popular with staycationers. Exmouth, in particular, is a great spot for walkers and cyclists to take in the stunning rural views of the coast, with the added bonus of the famous Brixham fish market just a short drive to the south.
We're fans of East Devon holiday cottages from Sweetcombe Cottage Holidays; some stunning cottages located here include Cockleshell and Watersedge, both beautifully positioned to overlook the calm waters and sample the excellent seafood that lies within it!
Essex, which also offers exceptional countryside, green marshland and hundreds of miles of coastline to enjoy is also awesome for self catering. With mineral rich, brackish tides, Essex estuaries are the perfect breeding ground for oysters; enjoyed raw, you won't even need to do much of the catering bit! The Maldon coast, where the famous salt is found in the salt marshes, is definitely worth a visit.  
Further north, the cosy farmhouses of Cumbria and the Lake District offer access to delicious local produce grown and reared on the award winning farms of the North West's countryside.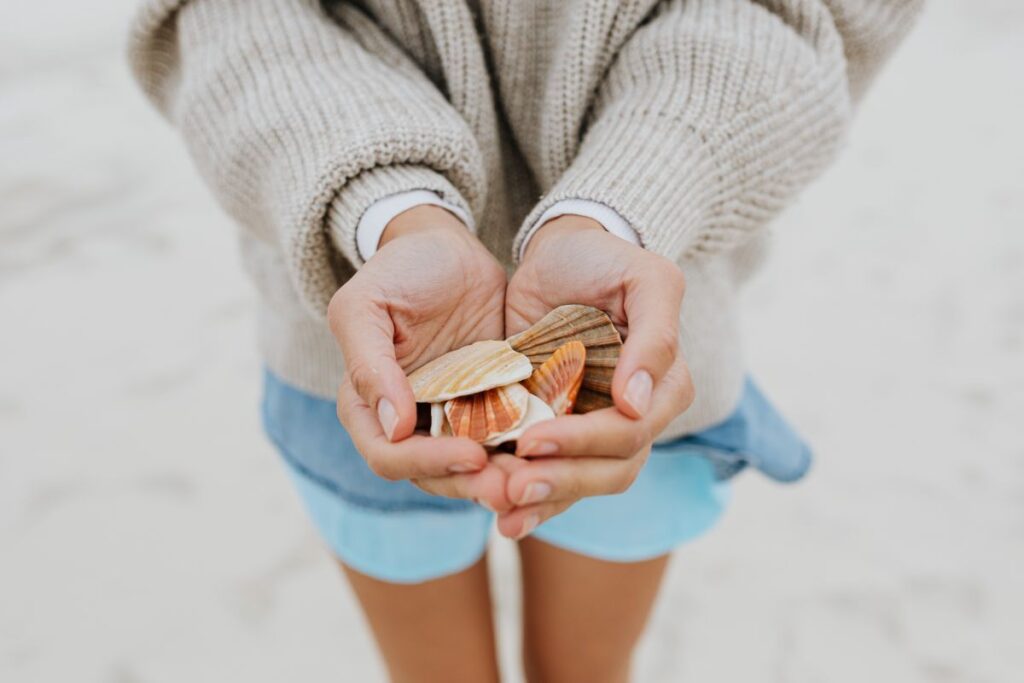 LOCATION, LOCATION, LOCATION
Once you've settled on where you'll be having your staycation, it's key to find accommodation to suit your needs. So, that's a base within walking distance of the areas you plan to visit throughout your holiday to save on additional travel time and unnecessary transport costs. No one wants to be stuck behind the wheel on terra firma when they could be kicking back or stretching their legs, after all. 
What's more, you'll want a decent kitchen set up, complete with the tools and utensils to help you cook up a storm. Though not mandatory, a barbeque out back is pretty much essential in our view.
Since you'll be self-catering, you want to be close to local markets. Perhaps somewhere you can forage or fish. Which brings us to our next point…
MAKE THE MOST OF THE LOCAL PRODUCE
Now comes the really fun part. Just because you're taking a staycation, doesn't mean your plans should be dictated by a 'playing it safe' mentality. Britain is wonderfully diverse, and you may well be surprised by what you find if you get out there and explore.
So, take the time to delve into local markets, enquiring about native delicacies, interacting with local, artisan producers and shopping at butchers and fishmongers. Once you've made the most of your chosen destination's local bounty, you can have a great time back at your accommodation cooking it!
If you're at a seaside town defined by its fishing community, head for the harbour and see what looks fresh and perky. We couldn't imagine anything better than a whole grilled fish on the barbie for supper!
Should you be in a region famed for its charcuterie or cheese, seek out a local deli. Head to the main market occupied by the people of the town and ask around about what vegetables are in season…your menu writes itself accordingly. And the good thing about relying on local produce? You're giving back to the region, and to the farmers, fishermen, butchers and growers who give it its identity.
Giving back to a community, learning about a new region, and ending up with the most delicious dinner at the end of it…what's not to love?
PLAN FOR YOUR FIRST MORNING
Arriving at your accommodation late at night after a long drive may mean a trip to the local shop is the last thing on your mind, especially if you are travelling with tired children. Instead, plan for your first morning breakfast in self catering accommodation by taking any essentials such as cereal, milk, eggs and other breakfast items with you. This will help ensure your sleepy start is not too disrupted by a scramble to the shops on an empty stomach.
If you rely on a morning coffee to wake you up, do ensure you bring your favourite morning drink to get you going for the day – all too often the accommodation provided coffee isn't ideal, and that sense of normality that your favourite blend brings can mean a stress-free start to each day. 
DISCONNECT FROM TECH AND GADGETS
A self-catering holiday naturally means you'll be spending more time in your accommodation rather than in restaurants, pubs and the rest. But this shouldn't mean you and your family get complacent, sink into the sofa and retire to your separate screens for the evening. You could've done that at home!
Do endeavour to take the opportunity to enjoy a whole family digital detox of sorts, and spend quality time around the dinner table with loved ones. That's what holidays are all about, right?