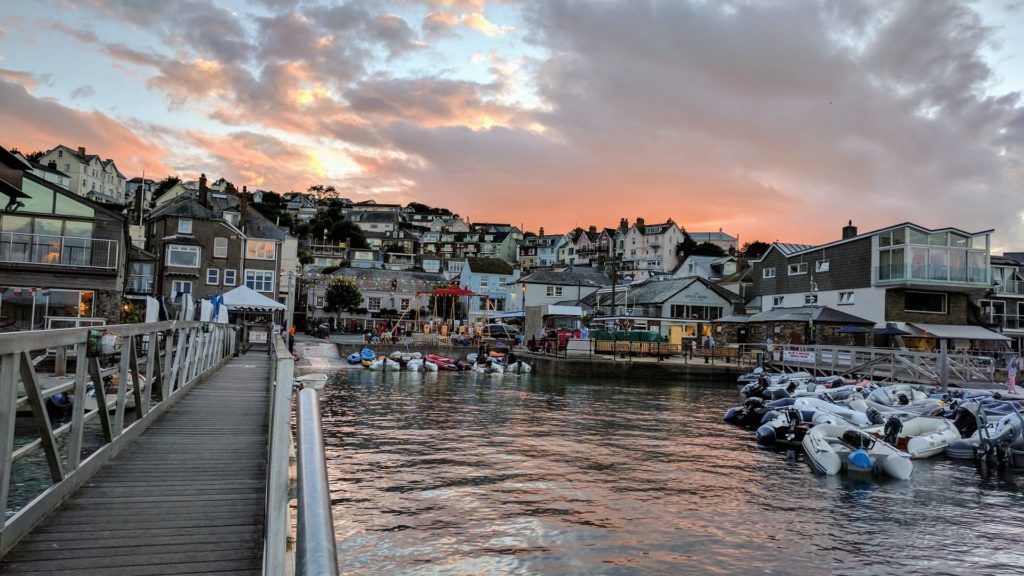 Though government advice is vague and open to interpretation at this point, with the suggestion recently that 'foreign holiday season is likely to be cancelled' this summer, UK residents are tentatively, responsibly starting to consider staycations for the foreseeable future.
Here at IDEAL we love discovering hidden gems within the UK, and once the all clear is given on travel within the country, we're going to keep it local and holiday here; the tourism and hospitality sector is going to need a boost, and we're only too happy to oblige when the time is right.
We're looking forward to Autumn 2020 staycations in different parts of the UK, and with that in mind, here are 5 IDEAL places to holiday in southwest England.
IDEAL FOR SEAFOOD: PORT ISAAC, CORNWALL
If you're looking to embark on a mythical quest to unearth discoveries and historical intrigue, then Cornwall is the place, a destination full of magic and mystery in spades. Each corner of Cornwall's coastline tells a conflicting story, and its landscape includes misty clifftops, majestic rocks rising out of the sea, tranquil coves, relaxed villages, and lively beaches.
And it's that coastline setting which lends itself to a journey of culinary discovery we can't wait to take, all the way to Port Isaac fishing village. The UK boasts some of the finest fish in the world, and much of the cooking in Cornwall makes use of this bounty beautifully. Autumn is perhaps our favourite season for native seafood, with mussels, mackerel, monkfish, scallops and oysters all on song.
If you're after some top draw fish cookery, then one of the finest fish chefs in the world, Nathan Outlaw, owns two fantastic restaurants in Port Isaac, making the very most of the area's finest produce. Sign up to the chef's Grub Club newsletter to keep informed of the latest developments.
IDEAL FOR ARCHITECTURAL SPLENDOUR: BATH, SOMERSET
To describe Bath as picturesque is something of an understatement. The honey hued Georgian architecture, the rolling, verdant hills, the soothing, laid back canal life…it's all here and it's all very British indeed.
Autumn is a gorgeous time to spend time in the city. Expansive Victoria Park, in the centre, comes alive with trees all shades of the season, and a stroll here is heavenly. What's more, there are several interesting cultural events during this time, including Bath Film Festival, in the second week of November. The Lights Up Landsdown fireworks festival, in particular, on November 1st is not to be missed.
For an extra special treat take a flight in a hot air balloon which sets off from the aforementioned Victoria Park. Witnessing the city's architecture from above, and appreciating the Somerset countryside's dramatic transition from summer to winter, is something else. After your balloon ride, take the crisp autumn air chill off with a dip in the Thermae Bath Spa (Britain's only natural thermal spa) where you can enjoy warm, mineral rich waters and yet more stunning views of the city at the same time.
In recent years, several exciting, independent restaurants have opened up in the city, too, putting Bath on the UK's food map confidently. Check out our tips on the best restaurants in Bath over here.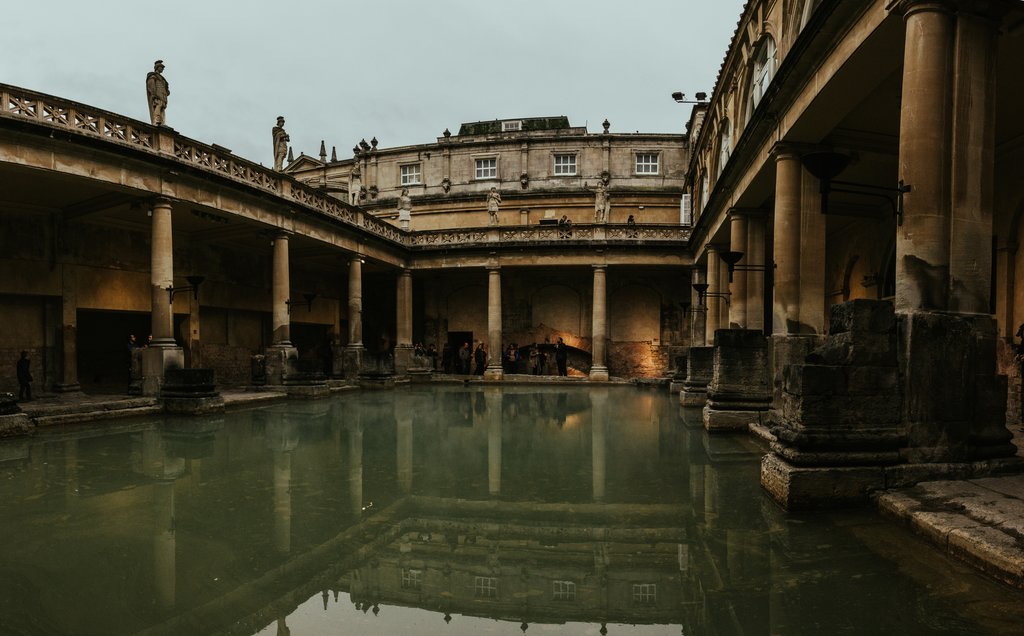 IDEAL FOR THE PERFECT MIX OF SEASIDE & TOWN: SALCOMBE, DEVON
The hugely popular seaside town of Salcombe, on Devon's south coast and in the county's Area of Outstanding Natural Beauty, sees a huge influx of tourists during the summer months. With travel up in the air (well, not literally, flights are grounded) right now and for the foreseeable future, we expect that this year, autumn will be the best time to visit this iconic waterfront town.
Just because it's autumn and temperatures may have dropped doesn't mean you should miss out on Salcombe Dairy Ice Cream Factory, which takes visitors and offers free samples. And from there, it's only a short walk to the picturesque North Sands Beach, with calm, shallow water perfect for paddling. Finish the perfect British day out at the seaside with dinner at the Crab Shed, which is right on the water's edge overlooking Salcombe harbour. Oh, what we'd give for a plate of their Salcombe dressed crab right now.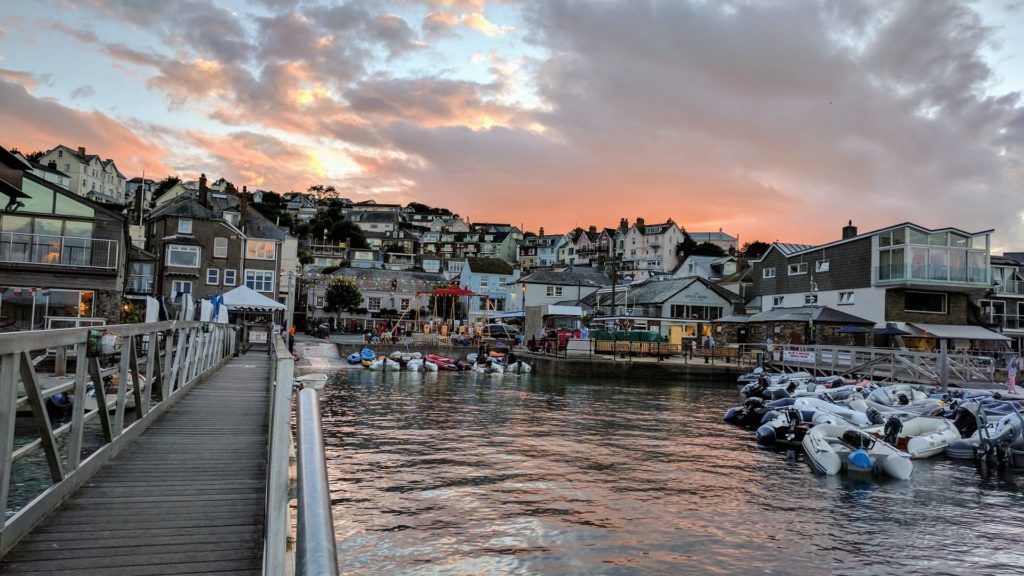 IDEAL FOR EXPLORING BRITISH HISTORY: SALISBURY, WILTSHIRE
For a small city, Salisbury packs one hell of a punch culturally. There's Salisbury Cathedral, which boasts the tallest church spire in the UK and the second tallest in Europe, and the gorgeous surrounding grounds, which author Bill Bryson called 'the most beautiful space' in England. What's more, inside the cathedral you'll find the best preserved copy (there are just four) of the groundbreaking document Magna Carta, which has sat in the cathedral's Chapter House since 1215.
Just a 15 minute drive from the city is Stone Henge, which needs little in the way of introduction. Head there to ponder the mysteries surrounding the prehistoric monument in person, and follow it with lunch at the superb, Michelin starred gastropub the Red Lion Freehouse, which is just another 15 minute drive north of the world famous site.
Salisbury has some blissful opportunities for walking, too, and in Autumn, these strolls take in the full spectrum of the season's colourful performance. We love walking the outer bailey of Old Sarum and then onwards to the Woodford Valley, stopping off for a pint at Sting's local, The Bridge Inn. The walk should talk you a couple of hours either way, but you'll be richly rewarded by the rolling hills and streamside paths of this beautiful part of England.
IDEAL FOR A CITY BREAK: BRISTOL
Widely regarded as one of the best places to live in the UK, Bristol is a unique place with a spirit that's unlike any other. If you're looking for city break in the South West of England, with all the nightlife, shopping and dining options that entails, then it just has to be Bristol.
Bristol is home to an iconic music scene and a lively nightlife. Some of the most action-packed areas of the city include the Harbourside, Millennium Square, City Centre, Whiteladies Road and Kings Street where you'll never be short of places to wet the whistle and have a boogie. For those who like to party late, the White Bear, as well as warehouse style spaces synonymous with rave culture, like Lakotathek and the beast Motion, famous nationwide for its raves, are ideal.
The shopping options in the city are excellent, too, particularly if you like a rummage through thrift stores and charity shops in search of a bargain or achingly hip retro outfit. Park Street, Queens Road and, especially, Whiteladies Road, is perfect for this. If you're up for all the more accessible items all under one roof, then the Bristol Shopping Quarter, including huge shopping centre Cabot Circus, has all the high street and designer shops you could hope for.
Finally, outside of London, Bristol is perhaps the finest foodie destination in the UK, with 5 Michelin starred restaurants, the fantastic Whapping Wharf development containing a clutch of brilliant eateries housed in shipping containers, and loads of independent bakeries and cafes dotted all over the city.
Bristol is at its best in Autumn. Take a gorgeous autumnal stroll in Leigh Woods in the shadow of the imposing, iconic Clifton Suspension Bridge and enjoy the changing colours of the season. Or, in mid-October, enjoy Bristol's prestigious Literary Festival as well as Circus City, the UK's biggest, most renowned celebration of contemporary circus. They say only bored people get bored in Bristol, and we couldn't agree more!
Though right now responsible travel is off the agenda, we're hopeful that by autumn, we'll be able to visit our favourite spots on South West England once again. See you there for a beer?