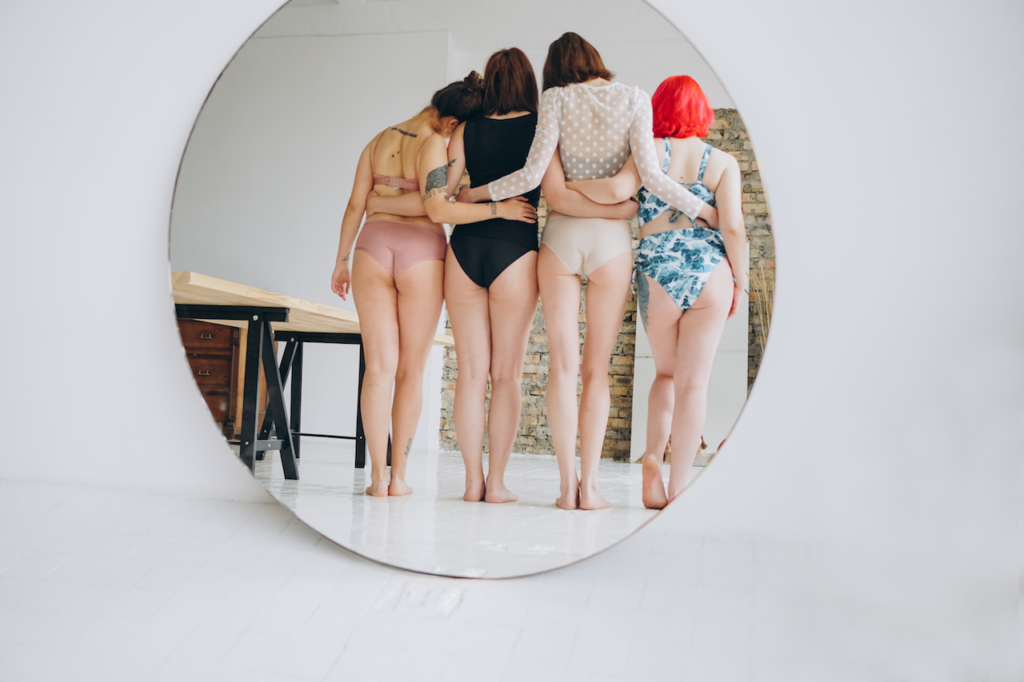 Hey, let's preface this; if you want to let it all hang out, no one should succumb to societal expectations about keeping clean shaven. Let it all hang out! You're beautiful just the way you are.
But for those who do prefer a clean-shaven look for both the appearance and smooth feeling that shaving brings, it's important to make sure you are shaving in the right way and giving your skin the TLC it deserves.
Though it may be tempting to get your daily or weekly shave done as quickly as possible, different weather conditions and seasons can leave our skin at risk of drying out or becoming irritated if we act in haste.
Summer is perhaps shaving's most prevalent season, with people wearing less and preferring clean-shaven legs to complement their summer attire. To make sure your skin is kept healthy and doesn't dry out in the heat post-shave, here's how to use a safety razor and our other IDEAL summer shaving tips.
SUMMER SHAVING NEED-TO-KNOW
First things first, there are a few key things to keep in mind when shaving in summer…
Shaving doesn't cause your tan to fade – it can actually enhance the colour of your tan and allow you to tan quicker by removing dead skin cells from your skin's surface.
Don't shave right before going in the sun – its best to shave in the evening and give your skin the chance to breathe post-shave before applying any suncream or tan lotion.
Moisturising is key – the sun may feel good on your skin but it can be drying if you stay in it for too long which can lead to irritation or razor burn when shaving.
USE THE RIGHT RAZOR
First things first, it's essential you make sure you are using the right shaving tools if you're to get the job done cleanly, safely and efficiently. Though it's tempting when they always seem to be lying around close to the shower, don't settle for a cheap disposable option. If you can afford to invest in a high-quality safety razor, you will see an immediate benefit in the quality of your shave and the condition of your skin, not to mention the durability of such a purchase, which makes financial and environmental sense in the long run.
Rather than using multiple and less sharp blades like many razors on the shelves, a quality double-edge safety razor uses one single sharp blade to slice through your hair and cut it incredibly close to the skin, and is a savvy option if you're taking this shaving thing seriously.
Indeed, it also shows smarter financial tact. The English Shaving Company, who offer a wide range of double-edge safety razors for men and women, suggest that "replacement double edge safety razor blades are considerably less expensive than the cartridge system alternatives, making them more economical for long term use''. We couldn't agree more.
When travelling, you can take your safety razors with you, just make sure to remove the blade and pick these up once you reach your destination.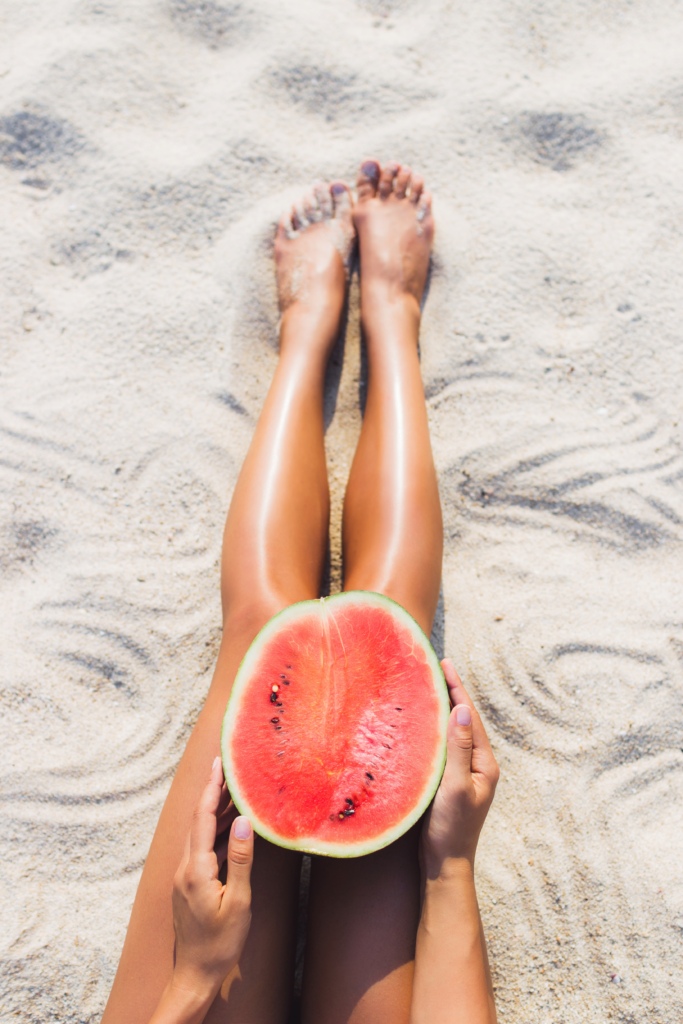 EXFOLIATE
Another key ingredient to a successful summer shaving routine is exfoliation. Get yourself a capable, affordable body scrub that you can rub over the skin with your hands to remove any dead skin cells. It's far more hygienic to use a scrub than to rely on loofahs or mitts which can spread bacteria into your pores. And anyway, giving yourself a bit of a rub down can be therapeutic, no?
SHAVE AT THE END OF YOUR SHOWER
Rather than jumping in the shower and shaving straight away, as the water cascades around you, it's a better idea to soak your skin first for around 10-15 minutes in the warm water before razor meets skin. This way, the water and steam will open your pores and soften your hairs ready for shaving, making it a smoother, more pleasurable experience.
USE SHAVING CREAM
While it may be tempting to let your shaving routine slip on holiday, with the pull of cervezas on the balcony or by the pool simply too strong, it's a bad move to settle for using the hotel soap for shaving your legs. Instead, decant your favourite shaving cream into a travel bottle or buy travel-size versions of products that are easy and light to pack.
Before going in with your razor, apply a layer of shaving cream making sure you can still see where you're shaving to avoid cuts.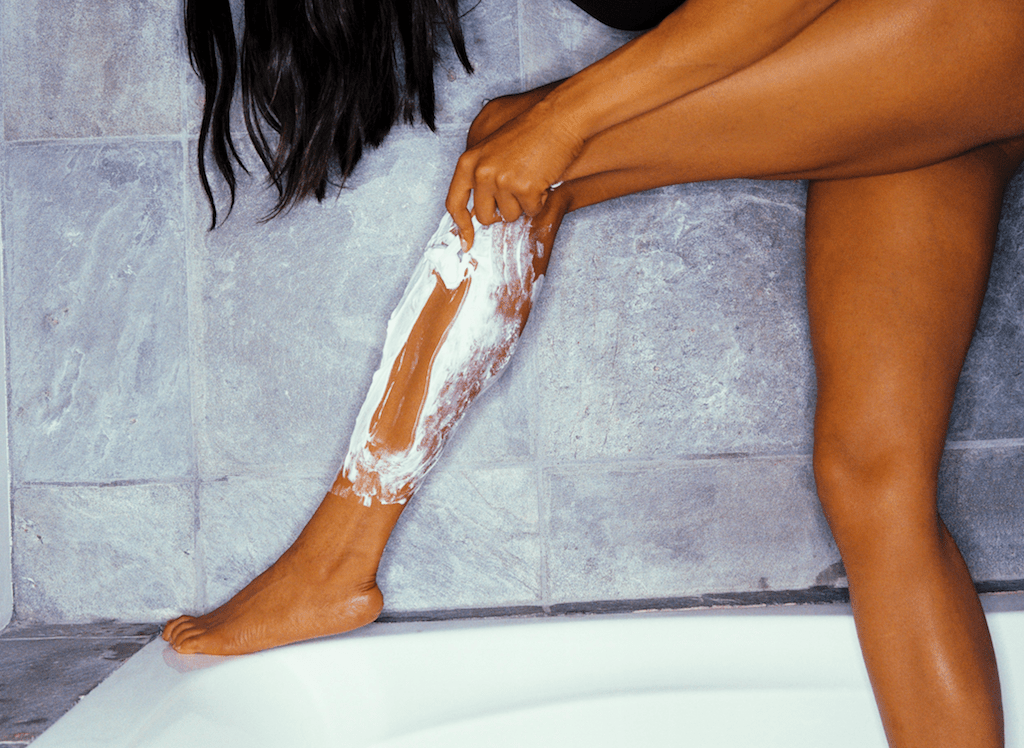 SHORT STROKES
Rather than doing long strokes that reduce the time spent shaving, using short and slow strokes over your skin can be far more effective at achieving a close shave. It allows you to be conscientious with your shaving routine and avoid going over the same area multiple times.
MOISTURISE
Last but not least, never forget to moisturise post-shave. Doing so can mean you end up with dry and potentially scaly legs the next day – never a good look – and can leave your skin feeling tight and uncomfortable.
Hey, beautiful person! Though you look lovely just the way you are, if you're interested in checking out some more home beauty hacks, you only have to ask.