We're bombarded daily with conflicting messages about our physical health. That five-a-day is no longer enough and we should be striving for ten. That cooking oils can be healthy and dangerous, depending on how we use them. That running on a treadmill is both better for your knees and more damaging…
Another oft-repeated maxim that hasn't quite reached a consensus concerns the magic number 10'000. Some now argue this number of steps daily (which is equivalent to around five miles) may be better conceptualised as 7'000, as it represents something more manageable for the average person.
What experts can agree on, however, is that getting a decent amount of walking in daily can have myriad benefits for your health. In order to make a habit of exercising consistently, it is essential to find ways to stay motivated beyond random numerical targets. To help with that, here are 5 IDEAL tips for walking more everyday.
Understand The Benefits Of Walking More
Walking is one of the easiest ways to get active and improve your general fitness levels. Not only is it a form of exercise that is ideal for all age groups, but a quick ten-minute stroll every day can lower your blood pressure, manage joint and muscular pain, make your bones stronger and reduce body fat.
By incorporating regular walking into your routine, you are also at a lesser risk of developing cardiovascular disease and major health problems such as type 2 diabetes. And that's only the half of it; walking can do wonders for your mental health, too. 
Read: 7 IDEAL ways walking can work wonders for your health.
Reward Yourself After Exercising
There are many ways to reward yourself for meeting your daily steps target.
You can use rewards as a way to celebrate your successes – perhaps you achieved 70'000 steps this week – and stay motivated during your walks, too.
After a particularly gruelling walk, you could reward yourself with some delicious and healthy home cooked food. This will help replenish your body's energy levels and is a great way to celebrate your success and nourish your body, creating a health-cyclical approach to your health, which feeds back into a holistic attitude to keeping fit.
Put Together A Walking Playlist
Having a playlist of songs that you love and get you excited to walk is a great way to stay focused and motivated. Whilst we're not sure having '(I'm Gonna Be) 500 Miles' on repeat is necessarily the greatest motivator, having some nicely paced, uplifting songs can give you something to look forward to before and focus on during your walk.
Or, you could make a habit of downloading one new album to listen to during each walk; the freshness of the listening experience means you'll never get complacent or bored during your stroll.
Even better, we think, is to download a podcast for each walk that focuses on motivational matters, learning, or anything that truly satisfies your curiosity, nourishing both brain and body as you activate those feet and legs.
Some of the best podcasts to listen to on a long walk include:
For lovers of musical deep-dives: Dissect Podcast or Song Exploder
For foodies: The Off Menu Podcast or Comfort Eating with Grace Dent
For football fans: Guardian Football Weekly or The Totally Football Show
For current affairs: Today in Focus or The Audio Long Read
For sometimes gentle, sometimes deep chats: The Adam Buxton Podcast or Fearne Cotton's Happy Place
Get Some Comfortable Trainers
Buying new exercise clothes can be a great way to boost your motivation and increase dedication to meeting your new walking goals. The best clothes for a daily stroll should be designed to be breathable, lightweight, and durable, making them perfect for various sports and exercises, as well as appropriate for walking, whether you decide to push your pace or take things low and leisurely.
Of course, when you're taking your daily walk, looking and feeling good in what you're wearing can help, too. We're channelling the beloved Italian pastime of passeggiata here, which combines an evening stroll with plenty of socialising. In such times, when 'seeing and being seen' is as important as the steps being taken, something comfortable and properly cool like Alexander McQueen trainers are a great option. 
Alternatively, for proper support of your ankles, you could opt for dedicated walking or hiking boots, which have been having something of a moment on the catwalk lately.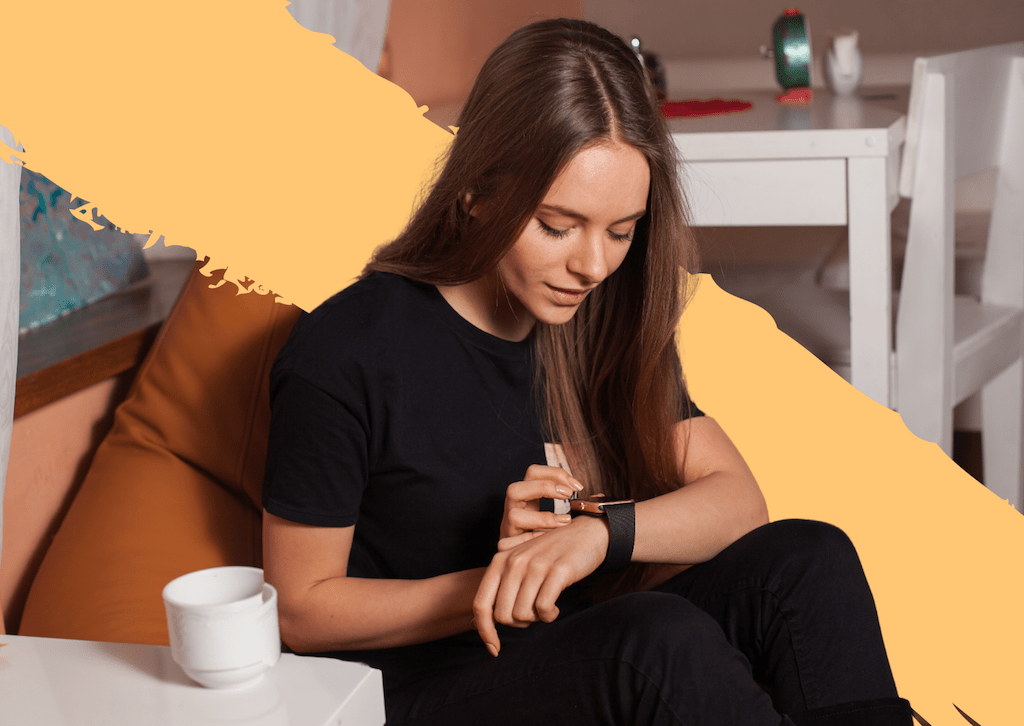 Count Your Steps
A smartwatch can count your steps, the distance you walked and the calories you burnt, as well as keeping track of your heart rate, sleeping pattern, and so much more. We're huge fans of this feature on the smart watch as it reminds us to walk more if we haven't yet reached our daily step count, providing the motivation we sometimes need after a sedentary day. We're not the only ones, as Gadgetsandwearables.com reports that "users of wearables saw an average increase of 900 steps per day". 
Wearables motivate people to move more. If you see that you haven't reached your daily step count, then consider taking the longer route home, or go for an evening stroll after dinner. You don't have to invest in a fitness tracker to count your steps; simply use your mobile phone, as most modern smart devices have the facilities and features to track your steps!