Since you've arrived here, we think it's safe to assume that you're planning to move to Bristol? May we congratulate you on your impeccable taste. A city acclaimed for its rich maritime history, renowned street art, incredible restaurants and eclectic music scene, Bristol is consistently voted as the best city to live in the UK, with the Sunday Times declaring it just that earlier this year. 
No surprise that you're considering joining the thirty or so thousand people who choose to move to the city each year. As you embark on this new journey, we're here to help; no, we're not going to help you pack up your possessions or load your removals van, but rather, we're going to share these 12 essential tips on settling into Bristol life.
Understand The Different Characteristics Of Bristol's Neighbourhoods
Bristol is a city teeming with life, history, and culture, so make it your priority to familiarise yourself with the city's bustling streets, charming old-world architecture, and numerous green spaces. Wander around the Harbourside, marvel at the awe-inspiring Clifton Suspension Bridge, or stroll through the beautiful parks nestled within the city.
The city of Bristol is like a patchwork quilt; each area has its unique character and charm…
Clifton
With its regency architecture, Clifton is one of the most desirable places to live in Bristol. The area houses Clifton Village, a quaint and cosy enclave comprised of boutique shops, delectable eateries and lovely pubs.
St. Pauls
Known for the annual St. Pauls Carnival celebrating Afro-Caribbean culture, St. Pauls is a multicultural neighbourhood full of energy and character. Its blend of diverse food markets, art murals, and traditional pubs gives it a unique charm, making it an exciting locale for those relocating to Bristol.
Southville & Bedminster
These areas are perfect for families. Lined with Victorian terraced houses and abundant parks, they are home to the bustling North Street, popular for its independent shops, cafes, and the annual Upfest street art festival.
Stokes Croft & Montpelier
The city's Bohemian heart, Stokes Croft is famous for its graffiti, independent shops, and a strong sense of local identity. If you thrive on creativity and love a free-spirited, offbeat vibe, this is your place. Montpelier, its quieter neighbor, retains a similar artsy soul.
Bishopston
A family-friendly district with ample green spaces, excellent schools, and a generous selection of cafes and shops on the Gloucester Road.
Redland and Cotham
Popular with students and professionals alike, these areas offer a harmonious balance between city life and green spaces.
Get Ready For The Weather
Bristol boasts a temperate maritime climate, with warm, not overly hot summers and cool winters. What is unique about Bristol's weather is that it experiences a microclimate due to its positioning in the hilly southwest of England, making its weather somewhat unpredictable. Bristol often has higher temperatures and less rainfall compared to the rest of the country due to its sheltered position.
That's not to say things don't get rainy. The wettest season is autumn, so make sure you're equipped with a sturdy umbrella and waterproof footwear.
Embrace The Cycling Culture
Bristol is a cyclist's dream – it was, in fact, England's first cycling city and was the European Green Capital in 2015 – with dedicated bike lanes and a community encouraging sustainable travel. The local government has shown a strong commitment to promoting cycling. This includes investments in cycling infrastructure, events like the Bristol Grand Prix cycle race, and various initiatives to make Bristol more cycle-friendly.
With an excellent 'Borrow a Bike' scheme which allows you to do just that for 1 month (or borrow an eBike for a fortnight) and even a bicycle café (RftS), it's a fantastic way to explore the city and keep fit.
Eat Your Way Around The City
Bristol is a paradise for foodies. From the contemporary fine dining of its Harbourside restaurants to the diverse range of cheap eats offered at places like St Nicholas Market, there's something for every palate in Brizzy.
Some of our favourite food markets, where bites come cheap and a sense of community is well and truly present, include:
St Nicholas Market: Established in 1743, this market is home to the largest collection of independent retailers in Bristol. It offers a range of local produce and street food from various cuisines.
Whiteladies Road Farmers' Market: A popular choice for fresh, locally grown produce, artisan foods, and street food stalls. Usually open every Saturday morning.
The Tobacco Factory Market: Held every Sunday, the Tobacco Factory Market brings together a wide variety of stalls selling everything from fresh local produce to artisan bread, street food, and crafts.
The Harbourside Market: This is an independent street food market located in the heart of Bristol. Open every Saturday and Sunday, where you can get both local produce and global cuisines.
Temple Quay Market: Known for its excellent selection of street food, it is a favorite lunchtime destination for local office workers.
East Street Market: Located in Bedminster, it's a great place to find locally produced food and crafts, fresh fruit, and vegetables.
In terms of Bristol's incredible range of restaurants, we've written plenty on the subject previously. From the city's best pizzas and tapas all the way to its finest seafood restaurants, there's just so much to enjoy. And enjoy it we have – a little too much, perhaps…
Read: The best Italian restaurants in Bristol
Discover Street Art Culture & Local Music Scene
Bristol is world-renowned for its street art culture, thanks to the anonymous artist Banksy hailing from the city. A tour around the vibrant Stokes Croft or Nelson Street will introduce you to some extraordinary public artworks.
Bristol's local music scene is also revered nationwide, and has produced some top talent in recent decades, including Massive Attack, Portishead and Idles. In fact, Bristol has the highest concentration of DJs and musicians in the UK. These bands and so many others come up in the city's underground bars, clubs and other venues. Some of the very best in the city include:
Thekla: A unique venue that's actually a converted ship docked in Mud Dock. It's well known for hosting local bands.
The Fleece: An iconic live music venue that has been at the heart of the Bristol music scene since 1982. Many now-famous bands have played there early in their careers.
The Louisiana: A family run venue that has seen the likes of Coldplay and The Scissor Sisters grace its intimate stage.
The Exchange: Located in Old Market, it's a community-owned venue that offers a diverse range of musical styles.
The Crofters Rights: Located in Stokes Croft, this venue is a breeding ground for Bristol's rich and creative music scene.
The Old Duke: Known for jazz and blues, this pub is named after Duke Ellington and provides a stage for lesser known artists to perform.
Mr. Wolf's: This is a vibrant venue known for supporting local talent and hosting a wide range of music genres.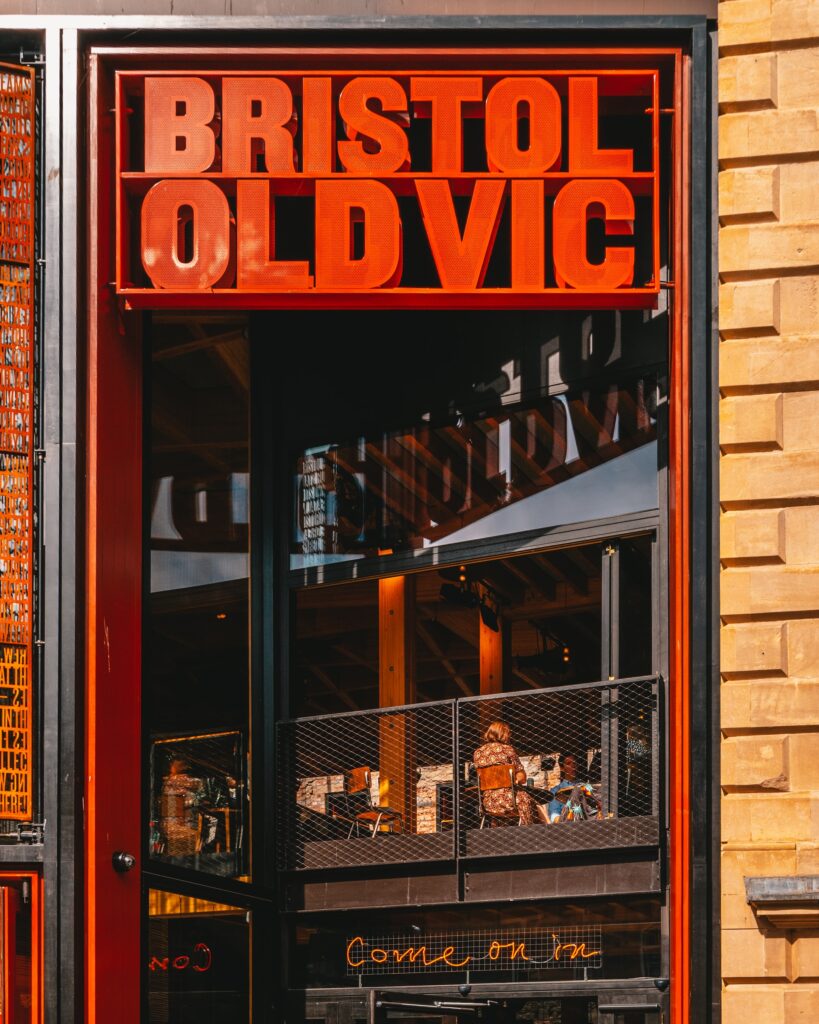 Explore Green Spaces
Despite its urban façade, Bristol is bestowed with generous green spaces. From the sprawling Ashton Court Estate to the scenic Brandon Hill, there is no shortage of breath-taking beauty to explore. Check out Visit Bristol's extensive rundown of the city's parks and gardens here.
Know Your Waste Collection Days
Bristol City Council is particularly strict on waste collection and recycling. Ensure you are cognisant of the collection days and recycling rules in your area. They have a colour-coded system of bins: black for general waste, green for recycling, and brown for garden waste. Each area has specific collection dates that can be found on the council's website.
Get Involved In Local Events & Community Groups
Get involved in the local community. Bristol offers a wealth of events, from the Balloon Fiesta (more of that in a moment) and Bristol Open Doors to volunteering events organised by groups like Friends of Park and Bristol Energy Cooperative. There's always something happening, ensuring that life in Bristol is far from dull.
Every August, the Bristol International Balloon Fiesta takes over Ashton Court Estate. As one of Bristol's biggest events, you should prepare for traffic diversions, crowded public transport and lots of tourists. However, don't let this dissuade you from attending, as it's a truly spectacular sight!
Navigating Bristol's Hills
Bristol is infamously hilly. Invest in comfortable, sturdy footwear for those treks up Park Street or Whiteladies Road. If you're a keen cyclist, get ready for a workout!
Parking Perks & Pitfalls
As the guys at MO Transport, who offer man and a van hire in Bristol, tell us, the city's residential parking can be hugely congested, and many areas require permits. Upon moving, apply for a residential parking permit through the Bristol City Council immediately to avoid unnecessary parking fines.
When you're in the process of actually moving in, be careful not to incur the wrath of any traffic wardens; fines for parking violations are high in this famously eco-conscious city.
Understand Bristol's Public Transport System
First Bus operates Bristol's extensive bus system. It's worth investing in a monthly or annual mTicket for unlimited bus travel around the city. For faster transport, the local train services connect central areas, such as Clifton Down and Redland.
Energy Providers
Bristolians take renewable energy seriously. Bristol Energy and OVO Energy are local providers that focus on sustainable options, while the Bristol Energy Cooperative encourages you to take part in community-owned energy solutions.
The Bottom Line
Embrace the vivacious, captivating spirit that Bristol exudes, and you're likely to settle in just fine. With its myriad of cultural offerings, incredible food scene, and a welcoming community spirit, you'll soon call Bristol home and love every moment of it.