Brixton, South London, is home to a veritable feast of quirky, independent, independently minded small restaurants. With gentrification sweeping through these unique pockets of London, it is vital to keep supporting places with a free spirit or suffer in identikit, Pizza Express and Greene King purgatory forever. Nanban ticks the former's box in every way, and is an absolute ripper of a restaurant – a one of a kind we should cherish if we value originality in the capital's dining scene.
Idea
Masterchef: The Amateurs 2011 winner, Tim Anderson, is now a professional and has been for a while. Fronting this ramen Izakaya (a kind of Japanese beer joint), the American born chef venerates this style of Japanese dining with an eclectic but focused menu. Do not come here expecting sushi, this is billed as 'soul food' and lives up to the title with hearty, spicy dishes and a strong, varied sake menu.
Location
A short hop from Brixton tube station, nestled in amongst some of Brixton's most popular pubs and with the market in view, Nanban is positioned ideally for an early bite before a big night out in the de-facto capital of South-London.
Atmosphere
Youthful and vibrant, with cheerful and energetic wait staff to match, Nanban draws a diverse crowd any night of the week. The small bar offering a great selection of craft, mainly local, beers adds to the fun.
Food
Ramen takes centre stage, ranging from the bang-on traditional; pork, pork broth and tea-cured egg yolk, to the experimental; braised goat served separately from his deep broth, dipping encouraged. The chef's signature, championship Japanese burgers find a place on the menu if you fancy sampling Masterchef culinary heritage. Spicy, sticky chicken wings and a selection of inventive small plates with a focus on produce from the market complete the bill. With all the slurping, spice and sauce, dark clothes are a must. We're still trying to get the stains out!
Drinks
An impressive sake selection is proudly visible to all on shelves behind the bar and the sake-tasting menu is an afformative and enjoyable way to drink at Nanban. The aforementioned craft beers have been curated no less thoughtfully. There's also wine, but with the other great drinks on offer, why would you?
Must Try
No order would be complete here without two dishes. Firstly, a mood dependant ramen. Hungover? It's got to be the pork. Feeling adventurous? That glorious goat curry ramen. Secondly, the angry birds chicken wings with seaweed seasoning are an absolute delight, possibly our favourite wings in the city. So spicy, moreish and somehow elevated above the humble, they marry to Nanban's homemade chili sauce majestically. Sure, they bring on a sweat, but that's what the craft beer is for alleviating.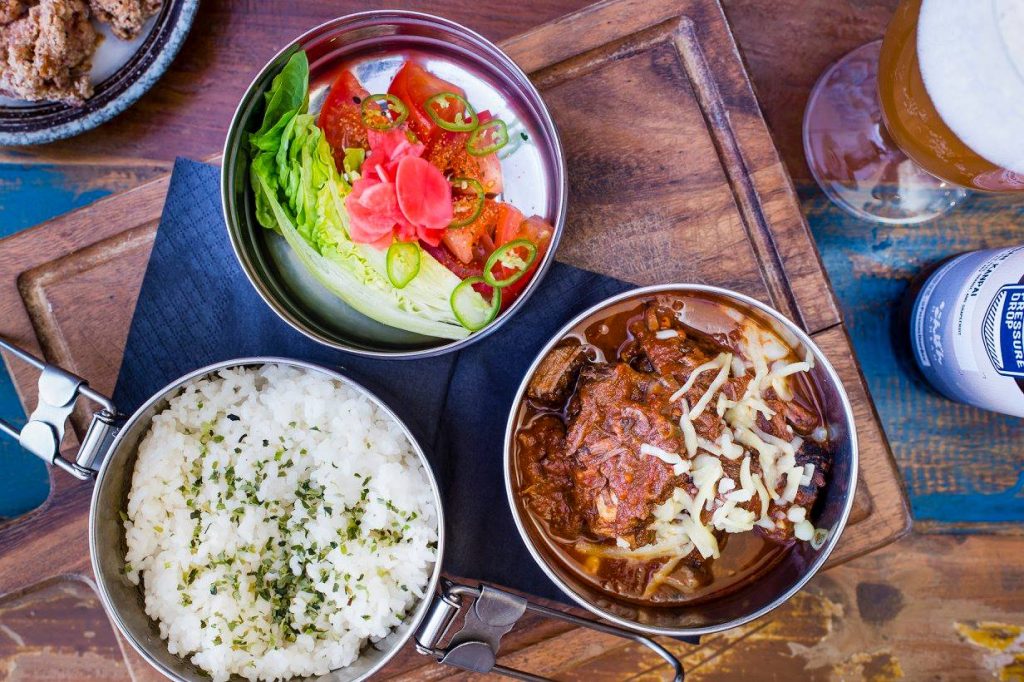 Why Go
Support your independents. Support your American born, Japan obsessed, Brixton resident. Support Japanese soul food. Support any reason you can to slurp ramen washed down with lovely, original booze.
Address: 426 Coldharbour Ln, Brixton, London SW9 8LF, UK
Website: www.nanban.co.uk