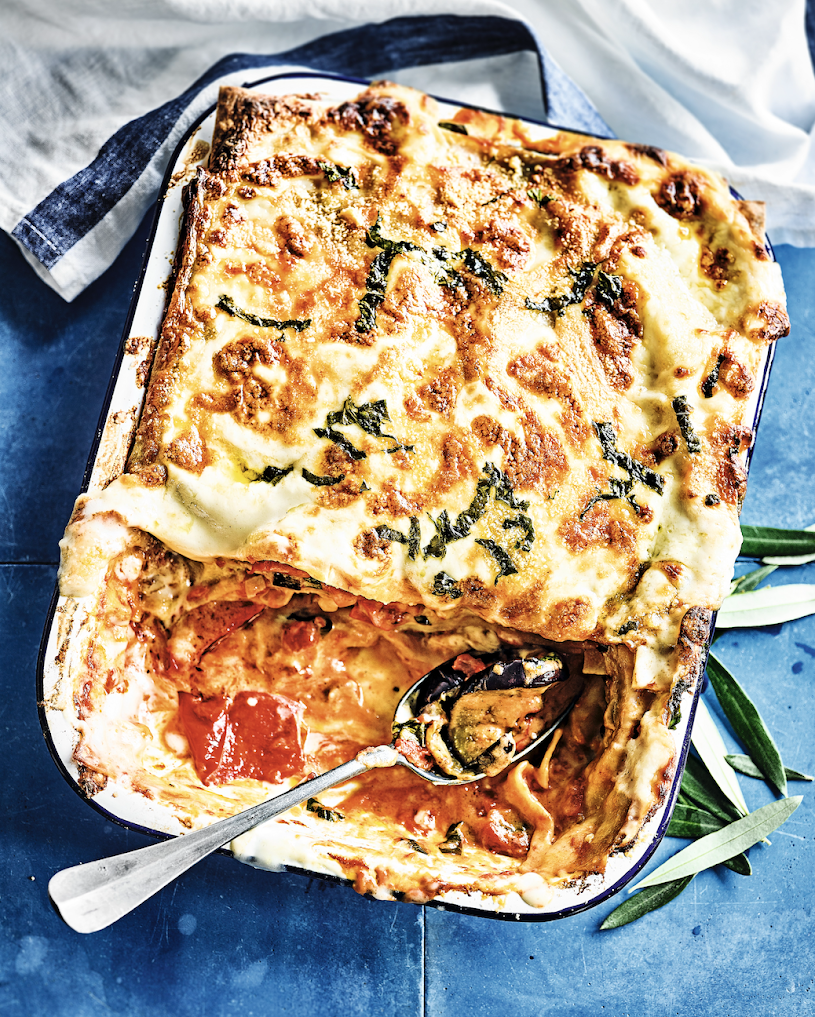 Ideal for guilt free comfort food
Changeable weather, uncertain times, boredom…no wonder we're craving comfort food. You know, the stuff that fills your tummy and warms your soul, like your childhood blanket, only edible.
For those cutting back on red meat and wanting to get as much delicious, nutritious veg as possible, this one's for you. The good guys at Waitrose have shared their IDEAL recipe for vegetable lasagne here.
Preparation time: 30 minutes
Cooking time: 30 minutes
Total time: 1 hour
Serves: 4
WHAT YOU'LL NEED
2 Aubergines, cut lengthways into 1cm slices
200g Mixed Romano Peppers, halved lengthways and deseeded
2 tbsp olive oil
400g can Chopped Italian Tomatoes
1 sprig rosemary, leaves chopped
25g pack basil, shredded
9 sheets (265g) fresh lasagne
400g pack Waitrose 1 San Marzano Tomatoes, thickly sliced
350g tub essential Waitrose Cheese Sauce, warmed (Or make your own béchamel)
50g Parmigiano Reggiano, grated

WHAT YOU NEED TO DO
1. Preheat the oven to 200°C, gas mark 6, and warm a griddle over a high heat.
2. Toss the aubergine slices and peppers in the oil and griddle, in batches, for 4-5 minutes until slightly charred and softened.
3. Heat the canned tomatoes with the rosemary and half the basil, then spoon a little into a 2-litre ovenproof serving dish. Top with 3 sheets of lasagne and half the griddled vegetables and fresh tomatoes. Spoon over half the tomato sauce and then 3 tbsp cheese sauce. Add a further 3 sheets of lasagne, the remaining vegetables and tomatoes, the remaining tomato sauce and then the last 3 sheets of lasagne. Spoon over the remaining cheese sauce.
4. Mix the Parmigiano and remaining basil. Sprinkle over and bake for 30 minutes or until golden.