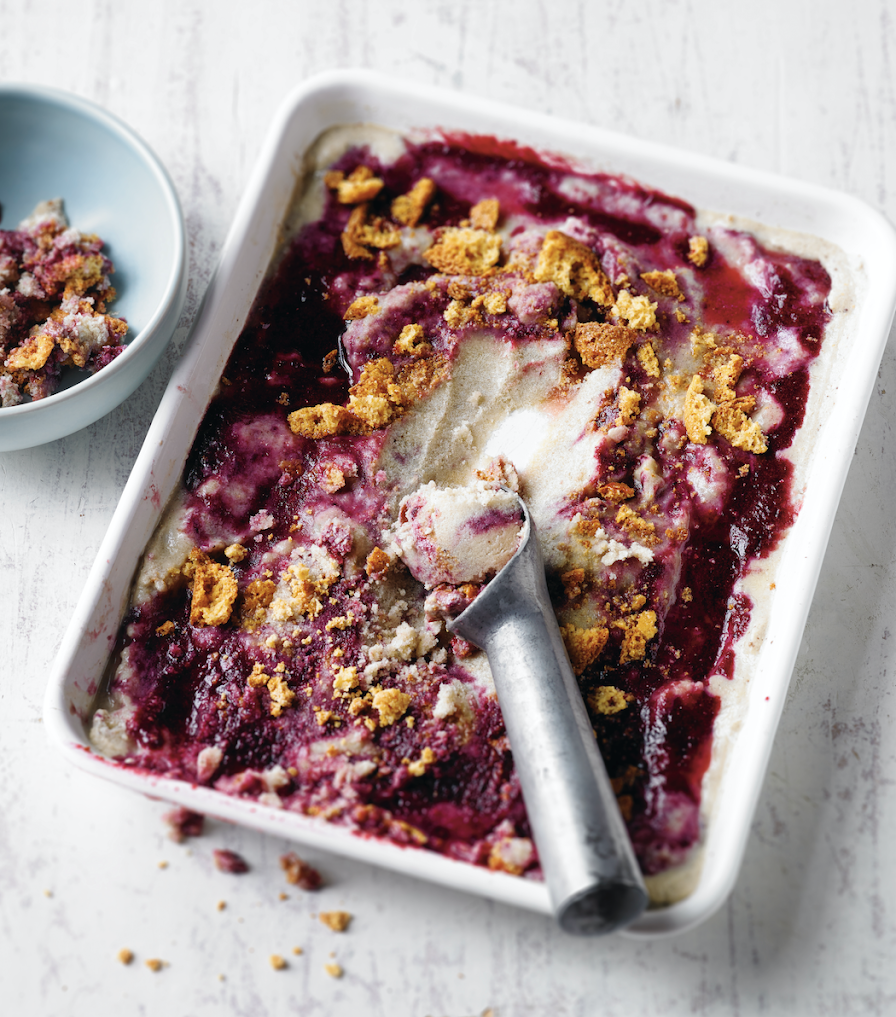 Ideal for those looking for an easy yet delicious indulgence.
You deserve a treat you gorgeous thing. Whether you've been juggling work, childcare or just simply getting by during this trying time, a little sweet, indulgent way to end the meal is what's called for. Our friends at Waitrose have shared this delicious cherry, vanilla & amaretti crumb gelato which we just can't get enough of. Check it out below!
Preparation time: 20 minutes + freezing
Cooking time: 10 minutes
Total time: 30 minutes + freezing
Makes: 1 litre
WHAT YOU'LL NEED
4 large Free Range Egg yolks
150g caster sugar
1 litre unsweetened almond milk
1 tsp vanilla powder or essence
250g cherries, pitted
50g caster sugar
Juice of ½ a lemon
100g amaretti biscuits, crushed

WHAT YOU NEED TO DO
1. Whisk the egg yolks with the caster sugar until combined.
2. In a pan, warm the almond milk with the vanilla powder (or essence), then add a ladleful to the egg yolks. Stir to combine then pour all of this egg mixture back into the remaining almond milk.
3. Stir continuously over a low heat until slightly thickened and the mixture coats the back of a spoon. This will take up to 10 minutes – take care not to rush this stage or the eggs will scramble. Remove from the heat, tip into a bowl and cover with clingfilm, pressing the film onto the surface to prevent a skin forming. Chill before churning.
4. Whizz the cherries in a blender with the sugar and lemon juice, and set aside.
5. Pour the cooled custard into an ice cream machine and churn for 20 minutes until thick. If you don't have an ice cream machine, tip the mixture into a tub, freeze for 2 hours then stir with a fork to break up any large crystals. Repeat the stirring every few hours until the ice cream is smooth and frozen.
6. Pour the cherry juice over the ice cream and swirl with a spoon. Scatter over the amaretti crumbs and freeze overnight. Remove from the freezer 15-30 minutes before serving to soften slightly.