The UK's summer holidays are in full swing, with parents already casting covetous gazes at that 4th September box in their calendars. Whilst many families across the country have already got their getaways locked and loaded, some are still looking to land a spontaneous sojourn somewhere remote, rural and scenic on these shores.
Fortunately, last minute holidays are eminently possible in the UK's glorious, varied caravan parks. Here, you can experience the true beauty and tranquillity of the UK countryside away from the bustling tourist traps of the big cities. And what could be better than that?
From the windswept highlands of Scotland to the rugged beauty of the Cornish coast, we've curated a list of the twelve most remote, scenic caravan parks in the UK for a blissful summer holiday. Let's dive in…
Kielder Water & Forest Park, Northumberland
Nestled amidst the largest working forest and man-made lake in Europe, the park offers a plethora of outdoor activities including cycling, stargazing, walking, wildlife spotting and watersports. The park is also home to a renowned art and architecture programme, the Kielder Observatory, and the largest mountain bike trail network in England.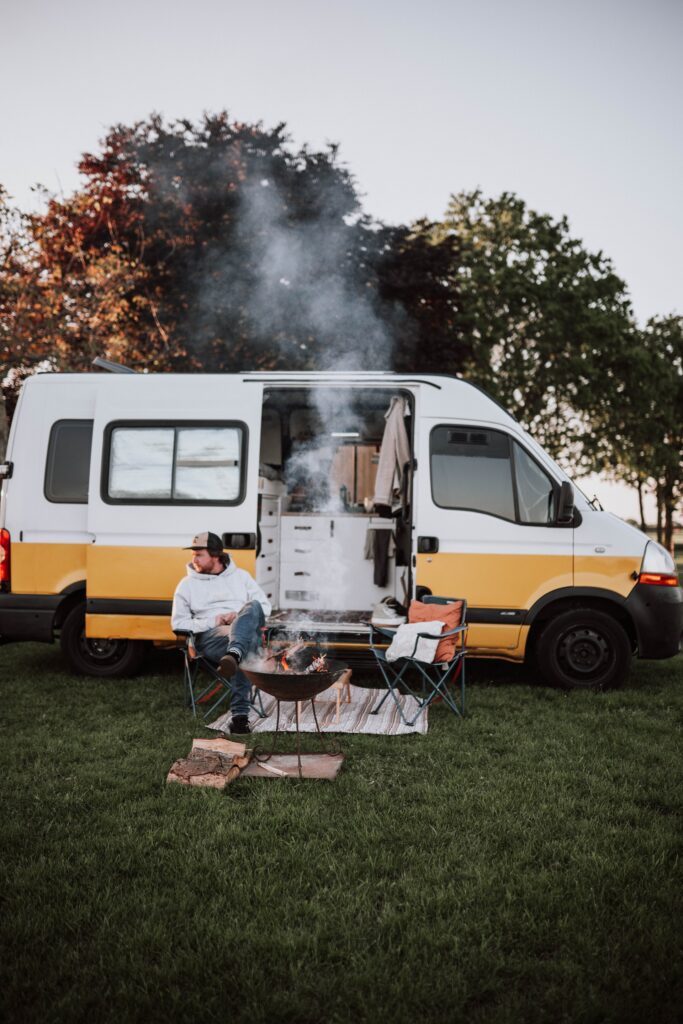 Resipole Farm Holiday Park, Scottish Highlands
Located on the picturesque shores of Loch Sunart, the park offers peaceful pitches overlooking the shimmering loch and towering Munros. Known for its abundant local wildlife, the park is an excellent spot for birdwatching and otter spotting.
Read: The best cycling holidays in the Scottish Highlands
Three Cliffs Bay Holiday Park, Swansea
Overlooking the acclaimed Three Cliffs Bay on the Gower Peninsula, this park is a haven for walkers and nature-lovers. It provides direct access to the Wales Coast Path and the sandy beaches below, perfect for lazy beach days, adventurous coast walks or exploring local caves.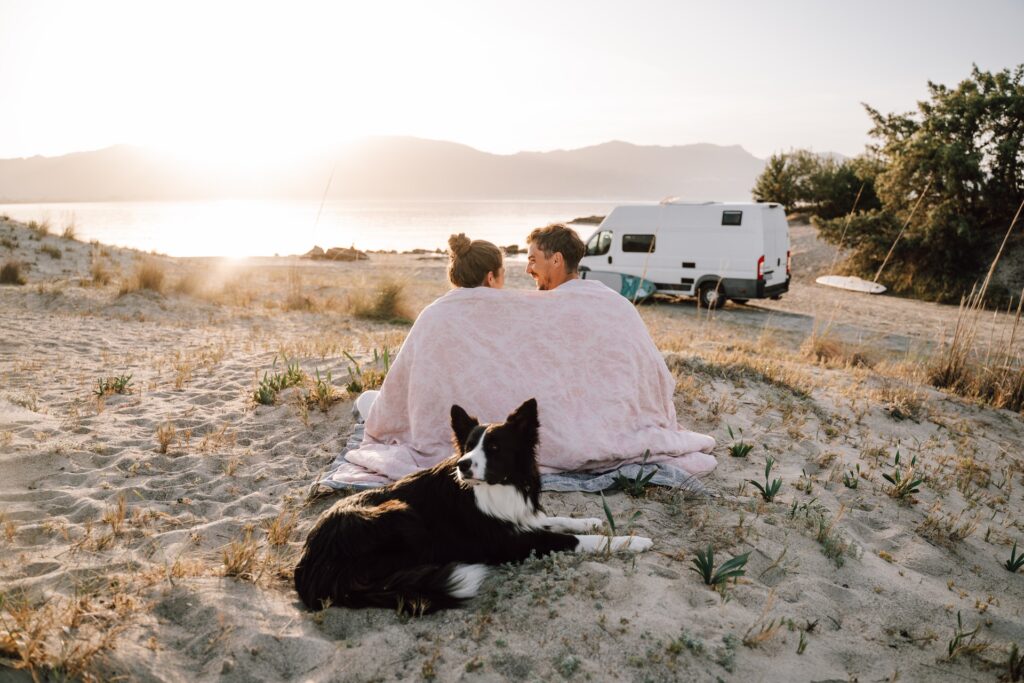 South Winds Touring Park, Cornwall
This idyllic park is situated upon a hilltop, offering spectacular views over Polzeath Beach and Pentire Point. The on-site facilities include a modern shower block, a place to do laundry, and a well-stocked local information room. Local attractions like Tintagel Castle and The Eden Project are also close at hand.
Nantcol Waterfalls Caravan & Camping Park, Wales
This stunning caravan park located in the Rhinog foothills offers a multitude of walking trails, including a beautiful waterfall walk. The park's beautifully landscaped touring pitches provide a serene setting for those seeking a tranquil escape amidst nature. Which is pretty much all of us, right?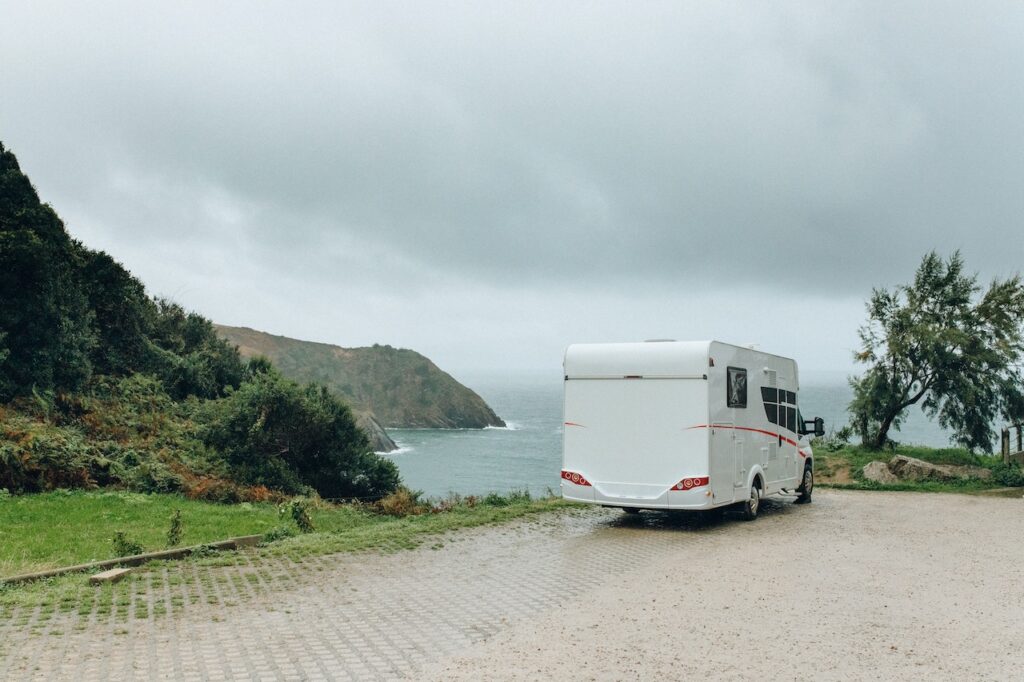 Ninham Country Holidays, Isle of Wight
With its two distinct camping areas separated by woodland, guests at Ninham have the option to choose between a sunny, open field or a sheltered wooded area. The park's beautiful setting provides a base for a host of outdoor activities such as cycling, walking, and bird-watching.
Read: The best restaurants on the Isle of Wight
Clachtoll Beach Campsite, Scottish Highlands
This remote site provides easy access to Clachtoll Beach, famed for its crystal-clear waters and white sands. The park offers basic camping facilities, staying true to its natural ethos, thus offering a peaceful, unspoilt retreat amidst the rugged beauty of the Scottish Highlands.
Orchard Springs Campsite, Bodmin, Cornwall
This family-run campsite offers a secluded retreat in the heart of Cornwall. The park's prime location enables easy access to some of the region's most beautiful beaches, the historic Bodmin Moor and, again, the stunning Eden Project.
Red Kite Touring Park, Powys, Wales
Set a whole 1,000 feet above sea level, the park offers panoramic views of the surrounding valleys. The site offers fully serviced pitches, a fishing lake, and a nature reserve, making it ideal for birdwatchers and wildlife enthusiasts.
Swanage Bay View, Dorset
From your caravan, you can enjoy stunning views of Swanage Bay and the Purbeck hills. The park is equipped with an indoor swimming pool, a gym, and a bar/restaurant all within a short stroll of the picturesque town of Swanage, known for its beautiful beaches and heritage railway.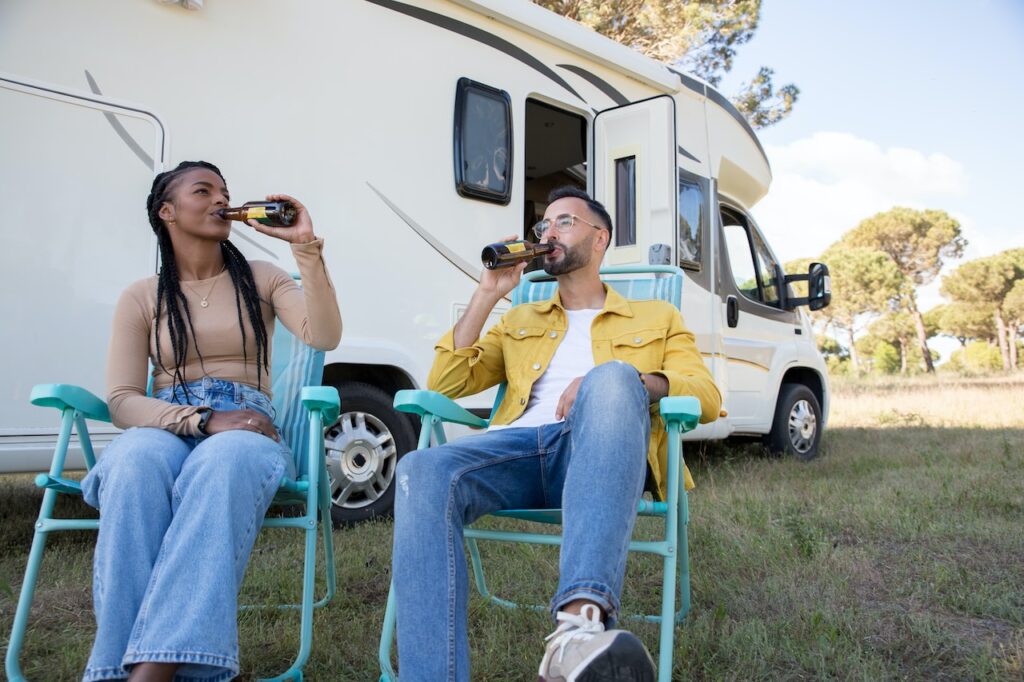 Bunn Leisure Holiday Park, West Sussex
Situated on a mile-long stretch of beach in Selsey, the park offers a broad range of facilities including swimming pools, entertainment venues, bars/restaurants, and kids clubs. The local area also offers RSPB reserves, Chichester Harbour, and the South Downs National Park.
Faichemard Farm Caravan Site, Scottish Highlands
This adults-only park nestled in the heart of the Scottish Highlands provides the ultimate escape. Each of the 35 generously spaced pitches offers stunning views of the surrounding mountains and countryside.
The Bottom Line
From coastal hideaways to highland escapes, these remote, scenic caravan parks each offer their own unique charm and are united in their offer of tranquillity and natural beauty. Providing a peaceful retreat while being surrounded by stunning landscapes, they make for the perfect summer holiday spots.
Whether you're a nature enthusiast, an outdoor adventure seeker, or simply longing for peaceful solitude, these parks promise to offer a blissful and unforgettable holiday experience.