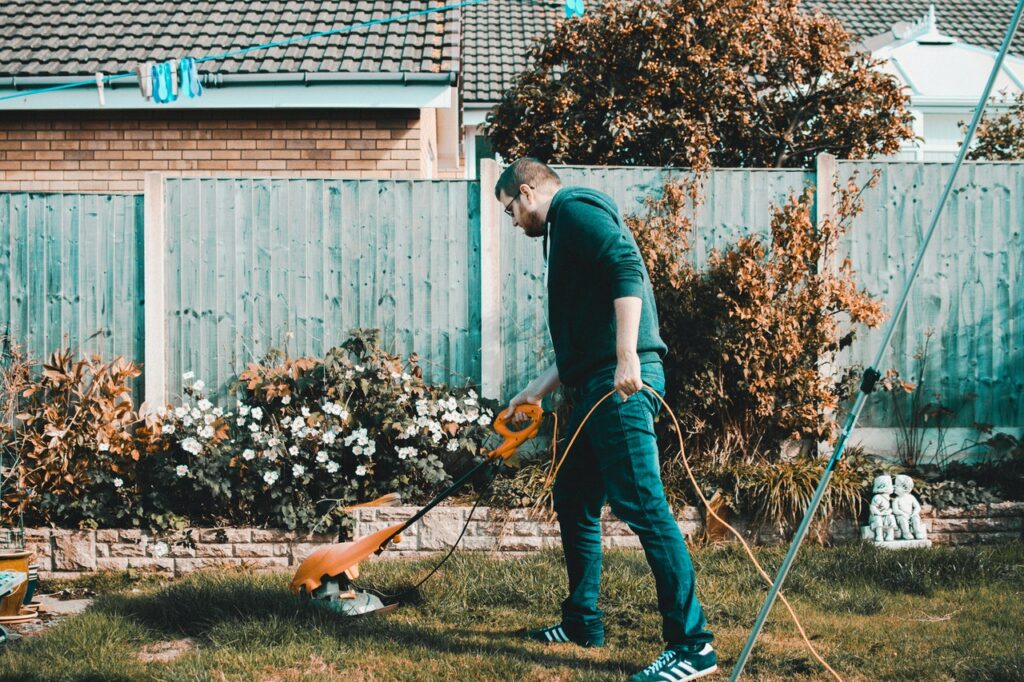 Ideal for promoting lush green lawn to luxuriate in next year.
It's official. The leaves are starting to fall and summer is over. Our thoughts turn to indoor living and making our homes warm and cosy for the coming winter months.
The temptation can be strong once the sun has set on summer to abandon your garden until it reemerges for spring. You'll be spending less time there, and things will be getting messy with all the fallen leaves, so why not simply shut your eyes and ignore it?
However, September to October should actually be a busy month in the garden. Indeed, these months represent a great time to sow new seeds and keep things looking lush and nurtured. It's also the ideal time to restore your lawn and give it a new lease of life post-summer. After summer heatwaves, dry periods, increased footfall during the lockdown and more recently long periods of wetter weather, our lawns have been through it all. As a result, they're likely to be compact, dry in patches and overall, looking rather dishevelled.
By giving your lawn the TLC it requires at this time of year, it will be far better equipped to survive the cold winter. With this in mind, here's 5 tips on how to maintain your lawn this autumn.
FALLEN LEAVES
While fallen leaves may look and feel autumnal if left to sit on the surface of your grass, they can wreak havoc for the health of your lawn. Piles of leaves on your lawn will keep your grass in the shade, preventing natural sunlight from being absorbed and leaving your grass at risk of developing fungal diseases or moss infestations.
To give your lawn access to all the sun and air it needs, rake up or use a leaf blower to remove fallen leaves and keep your lawn's surface clear throughout autumn. Rather than shoving the leaves straight in your green bin, you can use them to start your own compost heap. It takes time and dedication for your compost to decompose over time, but get it right and you will have plenty of nutritious compost to use the following year to fertilise your plants and flower beds.
NOURISH & FEED
Not only do lawn treatments improve the look and feel of your grass, but they improve the health and structure of your soil over time. To revitalise your lawn pre-winter, it's important to give it some extra nourishment. Though you can buy lawn fertilisers at your local garden centre, it can be far more valuable to book in for professional lawn treatments so they can use products and techniques that are suited to your unique lawn and the time of year.
As an example, Greensleeves are lawn treatment experts, offering annual treatments to keep lawns healthy and thriving all year round. You can pay a monthly fee and in return, have their lawn care services at hand and rest easy knowing your lawn will be effectively treated four times a year. What's more, you can benefit from their free resource offering plenty of year-round lawn care tips.
INSECTS AND DISEASES
Your lawn will be at risk of a wide variety of fungal issues and pests in the autumn time such as red thread, leatherjackets and chafer grubs, all of which can spread quickly and be detrimental to the health of your lawn if not diagnosed.
Simply keep an eye out for any discoloured patches of grass to catch these issues and combat them in their early stages. Prevention is preferable to cure, here.
MOSS AND THATCH
Over time, layers of thatch and debris will naturally build-up close to the soil under your lawn. If you leave thatch to build up for too long, it can prevent your lawn from absorbing water and nutrients.
Autumn is the ideal time to scarify your lawn and get rid of any thatch. You can try this yourself using a rake or book in with a professional, who will use a scarification device to remove layers of thatch and relieve any compaction allowing plenty of water and fertiliser to reach and drain through your soil.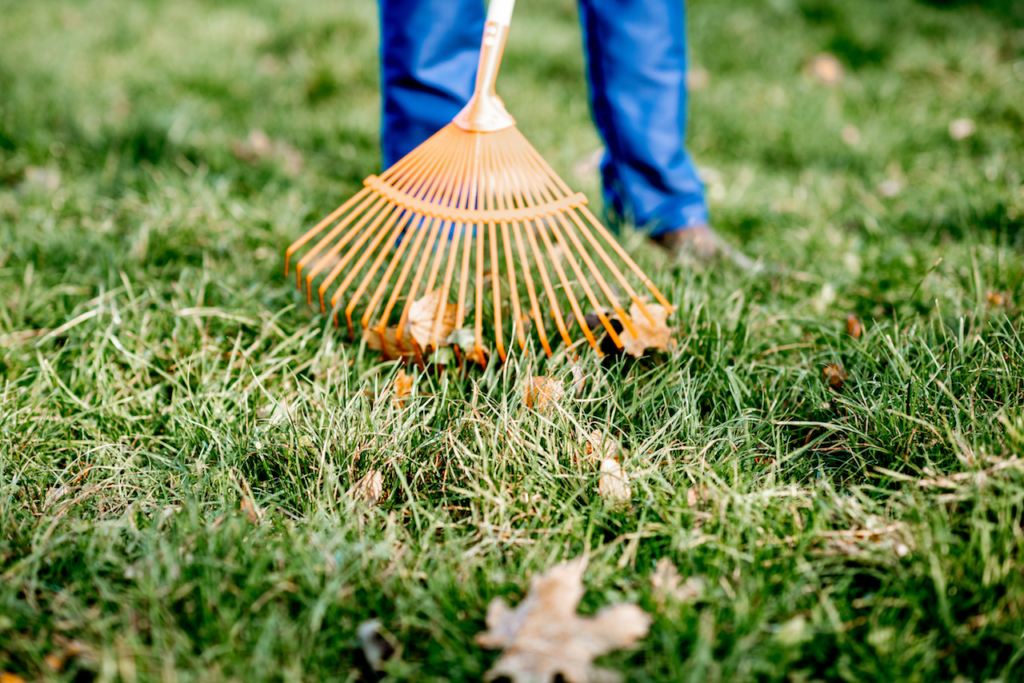 AERATION
Aeration is another way to help relieve your lawn after a dry summer and give it the best chance at taking in nutrients. It involves spiking the surface of your lawn either using a rake or a dedicated aerator to allow air, nutrients and water to flow freely among your soil. Aeration is the ideal treatment to prepare your lawn for potential extreme weather conditions, which we are prone to when it comes to UK winter.
THE BOTTOM LINE
Autumn is the ideal time to prime your lawn. Moreover, your autumn garden itself still has plenty to give. Install an outdoor heater or chiminea wood burner and make it a pleasant space to luxuriate in. With that in mind, read on for our 5 IDEAL ways to make the most out of your garden in autumn.