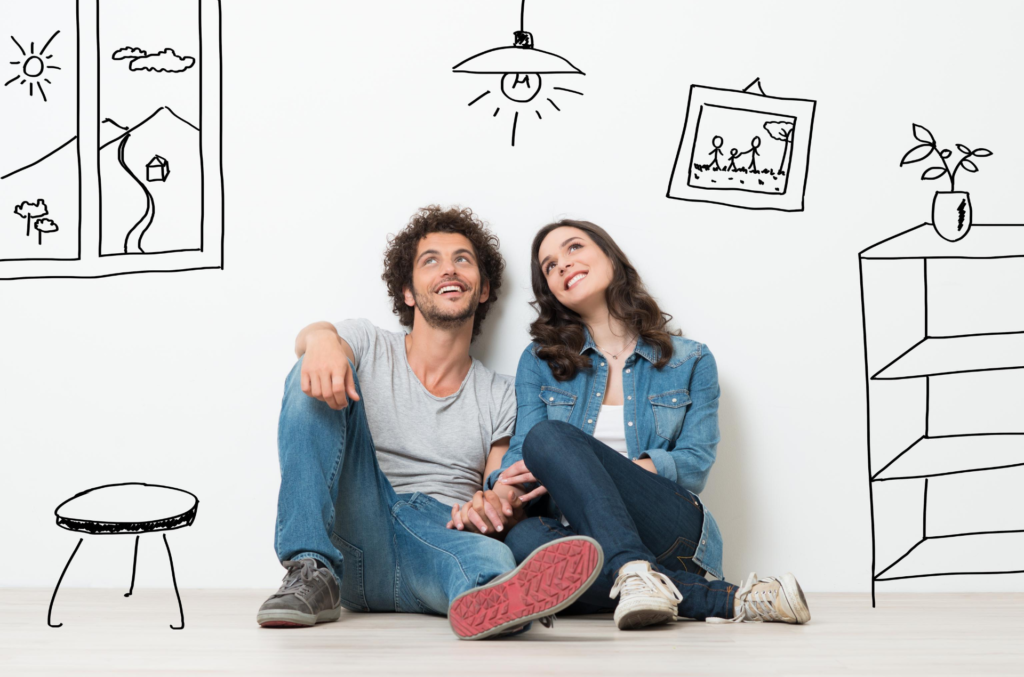 New decade, new beginnings. That was the plan, at least, before a global crisis got in the way of any semblance of fresh starts. But now we're into the second half of the year, and the housing market has once again opened up for business, we're hoping to get our plans – and moving vans – back on track. Moving location, perhaps in the pursuit of pastures new career wise, or simply for the sake of changing things up, is the ultimate way to start afresh.
That said, it's not a decision to be taken lightly; your exact geography determines so much in life, from your health and wellbeing to job prospects and beyond. To ensure a smooth transition from your old place to new, thorough research is required before you settle on a region, area or neighbourhood. Some key factors to consider include the safety of the neighbourhood and crime rate, and the accessibility of important amenities. Job opportunities and the cost of living should also impact your decision.
The moving process should be exciting, but it can quickly become complex and challenging without proper planning. To achieve a convenient and trouble-free transition, here's our IDEAL checklist; things to research before moving to a new area.
RECONNAISSANCE
It's vital to visit any potential new neighbourhoods prior to signing any contracts, as this will give you essential insights into the area, and help you make an informed decision before committing to the move. It's a good idea to bring a guide book or map, along with other visitor notes depending on the size of the area—whether it's a small town or big city – so you can get properly well informed from a trustworthy source about the ins and outs of an area.
Spending time in the area will give you a better perception of its environment. Ideally, you'll stay for a few days, enabling you to find out what it's like in the day and during the night. For instance, if there are local pubs in the region, there's a strong possibility of noise but also a sense of community that a great local brings. Wander the local residential streets and watch for signs of neglect, like uncollected rubbish or houses in a state of decay, which are often indicators of the neighbourhood. 
A more modern concern worthy of consideration is the pollution levels in a neighbourhood. Some can be deceptively high, even in an area which is largely residential. Fortunately, it's fairly simple to get the data, updated daily, on the Real Time Air Quality Index (AQI) or for more local, precise measurements, the government's official DEFRA website, where you can enter your postcode to see today's data.
It's also wise to be aware of other factors which may contribute to a potentially hazardous environment, such as being housed near landfill and industrial sites, or within high levels of electromagnetic field (EMF) radiation, the latter of which, in particular, can pose a potential health risk to your family. This radiation isn't visible, but the right equipment will detect the degree of radiation within the area, and ensure EMF Protection. If you detect high EMF levels or have other safety concerns, consider a different area. 
RESEARCH CRIME RATES
We'll preempt this by saying that crime rates are often erratic and aren't exactly indicative of the quality and liveability of a neighbourhood. What's more, they can be fuelled by prejudice and bad policing practice. That said, it's important to look beyond the benefits of a place and examine its safety, too, to get the full picture. Therefore, it might be wise to research the overall crime rates of the city – not just the usual concerns of anti-social behaviour, say, but also corruption – before committing to move, and talk to locals to get a personal perspective on their experiences and any problems they've encountered. Some other things to take note of are:
Crime Statistics: Official crime statistics and figures will tell you about the prevalence of crime in the area, and the types of crimes most commonly reported. Some cities will even have crime maps, which show you where crimes tend to occur and the crimes reported.
City Reviews: The evaluation of other visitors and residents may provide you with more specific information. Often, you can sense a place's vibe by reading comments and observations by others.
Do remember, though, that all cities have their less than savoury elements, and that shouldn't rule them out as somewhere to live. Go into things with an undiscriminating, open mind and embrace the unknown.

FAMILIARISE YOURSELF WITH THE NEIGHBOURHOOD'S AMENITIES
One ideal tip when moving is to familiarise yourself with a neighbourhood's amenities, since these are a surefire indicator of the comfort you can expect to enjoy once you're living there. You should take at least one trip to the region and explore the local amenities and attractions before committing to the new location. Find out about the presence, price and convenience of necessities, including:
Markets and supermarkets
Medical clinics, GP's surgeries, doctors and pharmacies
Dental clinics
Post office
Schools
Council-run facilities like parks and libraries
Of course, you can add more to the list depending on your family's needs. If some facilities aren't available nearby, you should consult with locals to find out what they do to accommodate for this. Neighbourhood specific Facebook groups and their related gossip have become increasingly prolific, and are worth checking out for a more 'unofficial' insight into the local area. Even if nothing valuable is gained knowledge wise, these groups are always good for a giggle! For a stuffier, more serious view of things, check out Gov.uk's Local Councils and Services page, which gives an exhaustive rundown of facilities and resources in any given area.
PUBLIC TRANSPORT & PARKING
Some cities don't have a strong public transport infrastructure, and in the UK, smaller country towns often lack reliable bus or train services. Try to determine the effective and efficient modes of transit in your new area, and decide whether the options suit your lifestyle. Certainly, if you're not a driver, you'll require public transport and must pick an area with train or bus links for easy access.
Again, the local council can provide you with information on public transport routes in the town or city.

A STRATEGIC PACKING PLAN
While you're still weighing up your move, you might want to get ahead with a packing plan, particularly if you're heading far away. By determining what essential items you'll need in your neighbourhood, which can be bought once you've arrived, and which you might not be able to locate, you can take a precise, premeditated approach, saving you money and time later down the line.
THE BOTTOM LINE
To achieve a smooth transition to a new area, it's vital you do your research prior to settling on a new place to settle. Ensure you explore the neighbourhood, learn about the crime rates and familiarise yourself with the neighbourhood prior to moving. If proper planning is done in advance, the move will be simple. Only then can you look forward to your new life!