The clichéd couplets that herald the arrival of autumn pile up on pages like these just like shed cornelian leaves. As September becomes October and the nights draw in, suddenly we're living off pumpkin spice lattes and foraged mushrooms, the knits are on and the scented candles are set to cedarwood. Yes, that is cider warming on the stovetop, we're glad you noticed…
But sometimes amongst this flowery, fustian autumn imagery, the more functional concerns of the changing of the seasons can get lost. And let's be honest here, those warm drinks, however aromatic, aren't going to keep you cosy and comfortable as you step out into nights that are ever dropping in temperature.
We're putting on our serious hats now (beanie in an acorn shade, if you're asking) and considering our transition from summer staples to autumn wardrobes. If yours is feeling a little tired or bereft of those transitional fashion items that help you adapt to the new season effortlessly, then fear not; there are a few simple pieces you can invest in to help you keep stylish, stay warm and most importantly, look fabulous this autumn.
It's that time of year again; here are 8 transitional fashion pieces your autumn wardrobe needs.
Knee High Boots
Autumn heralds the arrival of boot season and while of course we'll always remain faithful to ankle and thigh-high boots, this season we're all about the midcalf and knee-high boot.
If you own a pair of either, it's high time you pull them out from the back of your wardrobe; they're in for a season of ubiquity on the high street and catwalk, and you don't want to be left behind. If not, invest in this autumnal staple and we promise that you'll be wearing them for many a season to come.
Of course, there are many different incarnations of this boot, but we recommend something with a sturdy heel and a bit of grip, else be prepared to slip on those irksome autumn leaves. When paired with a loose, mid-length skirt or printed dress, these sleek, statement-making boots look super stylish. Alternatively, to look effortlessly chic, tuck your jeans into your boots (useful for preventing those pesky drafts of wind up your trouser leg, too).
A Brilliant Boiler Or Jumpsuit
It's no secret that boiler suits and jumpsuits are mainstays in our autumn wardrobes, requiring minimal effort while exuding maximum style.
When the lighting drops to a muted grey and the rain rears its ugly head with increasing regularity, it's usually time to bring your colour palette back down to earth.
Not this season. Bright, bold shades are here this year to offer a little colour therapy and lift to the season. Because when you wear something bright, you just feel brighter, don't you think?
The guys at Dancing Leopard, who have a fabulous range of colourful jumpsuits, tell us that this autumn is all about eye-catching prints where jumpsuits are concerned, with ''bold leopard… tropical palm, polka dot and floral jumpsuits'' their top choices for prints that make a big impact, bringing brilliant contrast to the normal drab shades of the season.
We're particularly enamoured with their Blaze Boilersuits in Hot Pink and Lime, and the Sami Jumpsuit in Ruby Red Leopard. This type of feel good fashion is ultimately all about wearing clothes which bring you joy, the more retina scorching, the better!
Read: 5 utilitarian fashion pieces for your wardrobe
A Crisp White Shirt
Ideal for those autumn days when you feel like you have nothing to wear, our go-to outfit is reliably, consistently a pair of jeans and a crisp white shirt. It's familiar, simple, oh-so dependable and never seems to go out of style.
While the classic white shirt is our calling card, we also love shirts with a little detail on the collar or one with pretty peplum cuffs; sometimes it's those subtle flourishes that really catch the eye, after all.
A white shirt is also great for layering, which the autumn season is all about. Choose one made from lightweight cotton for a truly trans-seasonal piece.
Cardigan Sets
Autumn's taste for knitwear never subsides and nor does its love for a cardigan set. This homely, comforting number comes around each autumn as reliably as the Starbucks Pumpkin Spice Latte (sorry, we went there), but that's why it works so well as a transitional piece; you know autumn has arrived when you're wearing one.
This autumn, cardigan sets are set to be popular in an oversized, borg style, with multicoloured pastel colours the go-to cardy shade. Floral cardigan sets with the colours of the season are equally as popular and look both elegant and confident.
Particularly on trend this season, however, are cardigan sets, with bra-digans continuing their catwalk popularity into autumn. If a bradigan is a little too breezy, opt for cardigan set with a knitted crop top which is also very much on trend right now.
Knitted Co-Ords
Knitted co-ords have been having a moment for a while now. During lockdown, these style sets made us feel a little better than the other loungewear in our wardrobe (we still love you, tired, frayed jogging bottoms!), but come autumn, knitted-cords really come into their own.
The best part is their flexibility; suitable for work, working out and even a trip to the corner shop. Transitioning from indoors to outdoors, and home office to the supermarket; we just love that sense of stylish convenience that a knitted co-ord brings. Pair with a knitted pencil skirt to really synergise that look!
Read: 7 retro/vintage inspired pieces every wardrobe needs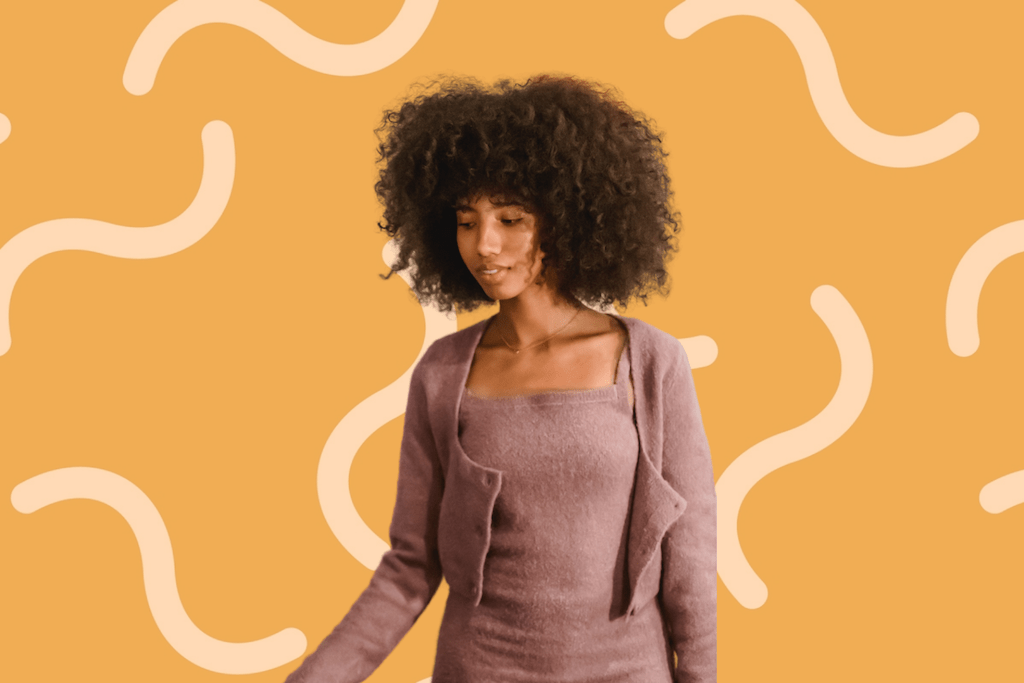 Statement Leather Pencil Skirt
Knitted jumpers, knee high boots, white shirts…everything so far errs on the practical side. While practical needn't mean boring, our next item is definitely less so; enter the leather pencil skirt.
Expressing effortless sophistication, a leather pencil is one of those indispensable pieces that you see in street style photos time and time again. And for good reason; they're flattering, versatile and imbue the wearer with a fierce confidence.
Black and tan are of course the classic colours here, but we're also fans of leather in wild berries and forest shades. And when it comes to styling, go cosy with that cardigan set or an oversized polo neck. Or, for a more sophisticated, monochrome take, pair with a crisp white shirt.
Light Colour Jeans
Beige, cream, ecru and of course white…light jeans have something of a reputation for being awkward to wear, but during the autumn, they really come into their own. There's just something about the lightness that reflects the autumn sun in contrast to the falling brown and orange leaves that we just adore.
This season, high-rise, wide legged jeans are most brilliantly realised in '70s-style silhouettes, with a relaxed, wide legged fit. We're also particularly fond of a warmer ivory wash for this season…might you be, too?
It's no secret that autumn outfits always require a bit more planning than any other season. However, one autumn outfit that requires not thinking at all is pairing your white jeans with a cream knitted top or vice versa, all pulled together with a beige trench coat – another transeasonal mainstay of many an autumn wardrobe.
A Slip Dress
A basic slip dress could very well be the ultimate transitional piece. Due to their skimpy nature, they are obviously ideal in the summer months – however, aren't most dresses?
We think that in autumn, slip dresses really come into their own. Pull out your favourite cardigan or oversized knit neck and voila – you have an effortless outfit that's stylish but with added laid-back nonchalance. Or, why not layer a roll neck top underneath and pair with boots? Once again, you have a chic transitional outfit with very little fuss. When the sun comes out and autumn decides to be summer for a day, simply de-layer.
A slip is also great for a night on the town. For those who missed getting glammed up for an evening on the tiles last autumn (won't mention the L word), a slip is autumn's best outfit for a casual yet dressed-up vibe.
And with that, we're off. We smell our mulled cider burning!