Let's face it, keeping up a chat for the course of a meal is sometimes tough. Whether it be the consummating of a dating app conversation or the monotonous, weekly 'date night' of a married couple whose flame has long burnt out, awkward silences can be a pain in the backside. If that backside is parked on a bar stool however, overlooking the hustle, bustle and theatre of an open kitchen, conversation starters shouldn't be a problem. With this in mind, here are our picks for the IDEAL seats in London restaurants where you can watch the cooking go down.
BARRAFINA 
When Barrafina, Frith Street, opened in the capital in 2007, seasoned patrons of the Central London restaurant scene gawped at the no reservations, only bar counter seating policy. There were no tables and many hoped it was a fad which wouldn't catch on. The fact that there are now three Barrafinas, plus countless, and we really mean countless, other hip restaurants following the formula is testament to its success. Diners sit by side, observing the action and yelling over it in equal measure. A lot of the food is prepared in the wafer thin service kitchen right in front of the customer, wine flows freely and conversations strike up with strangers as if they are old friends. Barrafina is the dream ticket for bar seating.
Website: www.barrafina.co.uk
PADELLA
The queues snaking round the block tell you two things; firstly, you can't reserve a place at this London Bridge hotspot; secondly, the food is worth the wait. Counter top seating overlooks enthusiastic young cooks caressing fresh pasta and charming punters in tandem. The bowls; fresh and ever so simple, celebrates the pasta first and foremost. The buzz is equally celebratory. We love this place.
Website: www.padella.co
KILN
Okay, so we mentioned dates. Kiln's restaurant-wide bar seating, however, overlooks hot, ceiling-licking flames. The food is spicy, pungent and delicious to boot. Whether you'd want to date here is up to you. Personally, we have no problem with a partner sweaty, red faced through spice and booze and breath smelling of garlic and fermented fish. You might. If so, go alone – there's enough theatre to keep you entertained.
Website: www.kilnsoho.com
PALOMAR
The Palomar is a London institution, serving crowd pleasing Middle Eastern fare and garnering several awards recently. However top-notch the food is, and it really is good, people go just as much for the raucous vibe. And it really is raucous. Sitting at the bar, in amongst the action, your plate is never empty and glass always kept full. You'll leave sated, but certainly not sober.
If you can't get your bottom parker here, the Palomar's sister restaurant, The Barbary, is perhaps even better.
Website: thepalomar.co.uk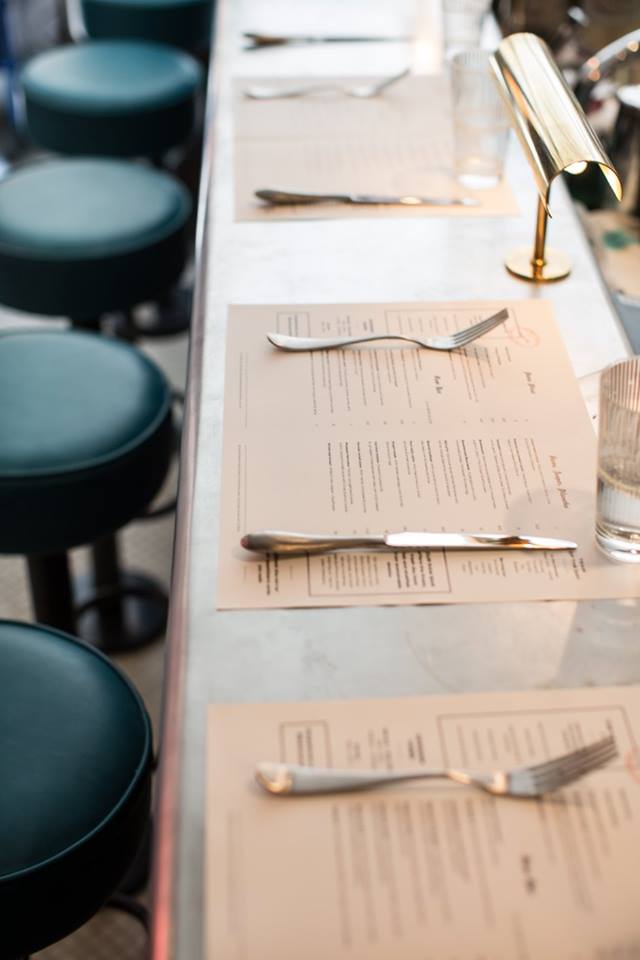 BENIHANA 
This Japanese Teppanyaki house is an experience. Yakatori skewers are grilled over flames directly in front of you, to order, and sake is poured from a height with a precision that so impressed us we just kept on ordering. Sushi and sashimi is squeaky fresh and again, prepared right before your inquisitive, hungry eyes. A great place for socializing and carousing.
Website: www.benihana.co.uk