There really is nothing like ginger. Its distinctive pungency and zest brings a perfect, nutritious enrichment to many dishes, adding piquancy, verve and distinctiveness to your dinnertime. It's also a remarkably affordable ingredient, with the average price of its recognised unit, 'a thumb-sized piece', rarely topping a £1, and with a little very much going a long way. 
It's also hugely versatile, making appearances in both savoury and sweet dishes, and feeling incredibly comfortable in both. So, if you are interested in learning how to incorporate this miraculous spice into your mealtimes, it turns out that there are many options to be shared and savoured. 
The 5 Best Ways To Incorporate Ginger Into Your Daily Dishes
Thought to have originated from Southeast Asia, ginger has a proud history as an ancient food flavouring as well as a folk medicine. Indeed, ginger is beyond a food enhancer since it offers more than just flavour and aroma to your meals; it also brings a whole host of health benefits that have led to ginger being called a 'superfood'.
Whether you're in this thing for flavour, health or a little of both, let's dive into some of the most common ways to cook with ginger. Here are just 5 of them.
In Stir-Fries
Adding ginger to your regular stir-fry is undoubtedly one of the most effortless ways to incorporate it into your daily diet. This is because the spice gets along well with most types of meat and vegetables, such as sweet peppers, broccoli, courgette, mushrooms, carrots, peas, asparagus, kale, and spinach. 
No matter if you are vegan, vegetarian, a pescatarian or a carnivore, ginger adds the right amount of zest and kick to a wide variety of stir-fry dishes.
You could make a Thai ginger and chicken stir fry, a seasonal vegetable stir fry with whatever is particularly good at this time of year, or even China's Sichuan province's famous fish fragrant aubergines (which doesn't contain any fish, but plenty of ginger!).
You may also want to add some pounded ginger to your egg-fried rice recipes, adding pungency and kick to an already delicious wokful.
Moreover, some studies suggest that ginger contains properties that could lower conditions like cardiovascular diseases. Therefore, incorporating this spice regularly into your stir-fries will give you added advantages beyond the incredible taste it adds.
As An Ingredient In Pie Fillings
If your family loves pies (hey, whose doesn't?), incorporating ginger into their filling is a great way to add the superfood to your daily diet. The best thing about this spice is that it complements both savoury and sweet dishes perfectly, and with pies falling under both categories, too, it really feels like they were made for each other!
Fresh ginger, ginger powder or candied ginger all go well with pies. Apples, mixed berries, peaches, pears, cherries, and lemon are fruits that get along best with ginger if you prefer your pies sweet. Moreover, when combined with garlic, this spice brings a richness and succulency to many savoury minced-meat pies made with beef, pork, chicken, and the rest. In fact, research indicates that the delicious combination of garlic and ginger provides many health benefits, too.
In brief, if you are someone who often suffers from an upset stomach or digestive issues, make it a habit to use a ginger-garlic paste when making a savoury pie filling (especially with meat). Consequently, the antibacterial and antimicrobial effects of ginger and garlic will essentially help to alleviate these conditions.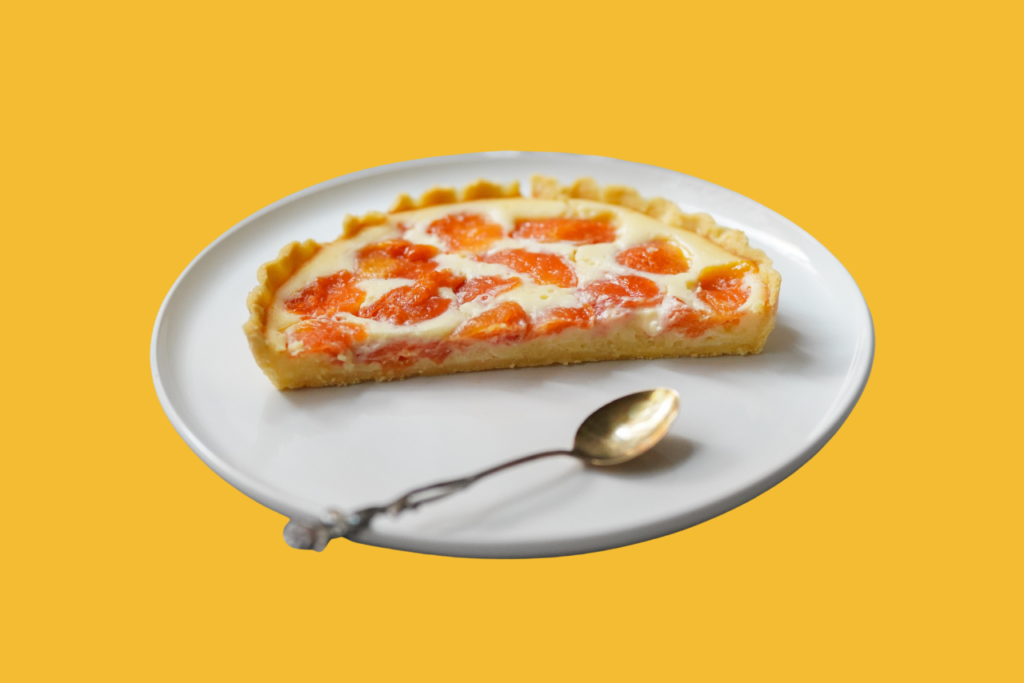 To Add Flavour To Meat And Fish Marinades
Ginger is one of the most versatile spices and pairs brilliantly with most types of meat and fish. Thus, freshly grated or minced ginger can easily be a tasty, nutritious addition to your fish or meat marinades.
What's more, the presence of an enzyme called zingibain in ginger acts to tenderise meats, meaning that, when used with caution, ginger can be a vital marinade ingredient for textural reasons as well as ones of taste.
As mentioned previously, you can incorporate ginger with garlic in a simple marinade preparation. The unique tang of this spice complements the common ingredients in marinades like soy sauce, vinegar, olive oil, brown sugar, cooking wine, sesame oil, and Worcestershire sauce.
Not only in marinades, powdered ginger even gives its best in most dry or wet rubs. Let us enlighten you with a little tip: try to use freshly grated ginger with minced garlic when making marinades. And, when it comes to dry or wet rubs, use powdered ginger with other complementary spices like garlic powder, onion powder, black pepper, and ground cumin.
Fresh ginger will help infuse its flavour better along with the wet/liquid ingredients in marinades. At the same time, powdered ginger will disperse its essence well in rubs, when blended with other dry aromatics.
In Dessert
Dessert making is a real art, where experimentation usually results in failure and precision is rewarded. The good news, however, is that experimenting with ginger can make your sweet treats taste even better.
Apart from the most popular sweet treats made out of this spice, such as gingerbread, ginger snaps, and Jamaican ginger cake, there are many other ways you can incorporate both fresh and powdered ginger into your desserts.
Why not try adding ginger to your homemade chocolate truffles, or a little to a mango and passion fruit gelato? A touch of ginger in the buttery biscuit base of a white chocolate cheesecake is also fantastic, and as any Brit will know, ginger is incredible in a rhubarb crumble. Our mouth is watering just thinking about it!
Cinnamon, cardamom, allspice, nutmeg, and cloves are other supportive spices that will go really well with ginger in desserts. On the bright side, since this spice contains blood sugar-lowering properties, it is a healthy complement to many sweet delights!
By Blending Into Soups
We all know that nourishing feeling that only a piping hot bowl of soup can bring. Well, adding ginger to your soups only enhances that comforting sensation!
Carrot and ginger soup is one of the most delicious, easiest, and healthiest soup recipes out there. Here, we think freshly grated ginger works particularly well, and provides the perfect anchor to some of the other fresh, sweet-ish flavours in this recipe.
A few of our other favourite ginger-infused soup recipes include:
Vietnamese chicken or beef phở
Turmeric, ginger and vegetable soup
Sweet potato and ginger soup
The Bottom Line
Of course, there are many more ways to use ginger in your cooking. We just love to add a few julienned pieces of ginger to a steamed fish recipe, or make a curry paste using ginger, garlic and onions. Its uses are countless and its health benefits varied… What's not to love?