When it comes to holidaying closer to home – or, controversially 'staycationing' – more and more people are turning to camping, glamping, and motorhome pitches. Spending time in the Great British outdoors, amongst nature and away from it all, has never felt so appealing, especially when the alternative is waiting for hours in a chaotic airport for a cancelled flight.
Luckily, the UK plays host to scenic beaches, idyllic countryside views, and rugged mountain ranges that can be accessed without having to brave any wild scenes at the UK's departure gates.
With stunning, natural beauty right on your doorstep, there really is no need to travel all those miles to experience something amazing. Here are 6 of the best camping destinations in England, Wales, Scotland, and Northern Ireland. Or, as some people like to call it, the UK.
The Devon Coast, England
The Devon Coast offers up some truly breathtaking, scenic sights, and is a fantastic place to spend your camping holiday. Home to two National Parks, five Areas of Outstanding Natural Beauty and countless mesmerising beaches, you are spoilt for choice in Devon.
However, one of the top choices for pitching a tent in a remote spot is the Jurassic Coast. This iconic part of England is a World Heritage Spot with hiking trails, stunning vistas, and unique geological features. You can even spend part of your camping holiday hunting for fossils in this area.
Some of the best campsites are in and around the picturesque seaside town of Sidmouth, and its 85 mile hike to Studland in neighbouring Dorset. Along this hike, which is part of the South West Coast Path, you'll find some truly remote spots to pitch up.
Llyn Peninsula, Wales
The Llyn Peninsula, also known as 'Snowdon's Arm', is found in North Wales. As an Area of Outstanding Natural Beauty, the Llyn Peninsula is renowned for its intriguing wildlife, pretty beaches and thrilling water sports. 
With Snowdonia forming the background of your adventures, a holiday on the Llyn Peninsula is going to be one to remember. For more adventurous holiday ideas, visit UK Outdoors and peruse their articles regarding wild camping, hiking, and the ideal spots to pitch a tent in the UK.
For something a little more laid back, the Llyn Peninsula in Northern Wales has one of our favourite pubs in the world, Ty Coch Inn. But fear not, this one is for the kids too. The pub 'garden' is actually a small stretch of beach, letting you sup your pint while you watch the children build sandcastles – could there be anything better?
Isles Of Scilly, England
When it comes to the most remote camping spots in the UK, the Isles of Scilly is a fair contender. The Scilly archipelago, just off the Cornish coast, is made up of over 140 islets and islands, with just five of those inhabited.
Four of these tiny islands offer campsites with a difference. Whether you choose to enjoy the popular St Mary's island, the boating opportunities of Bryher, the dog-friendly campsite at St Martin's, or the panoramic views of St Agnes, there is something for everyone on the Isles of Scilly.
Scilly also represents one of the best places to go sea kayaking in Europe. What's not to love?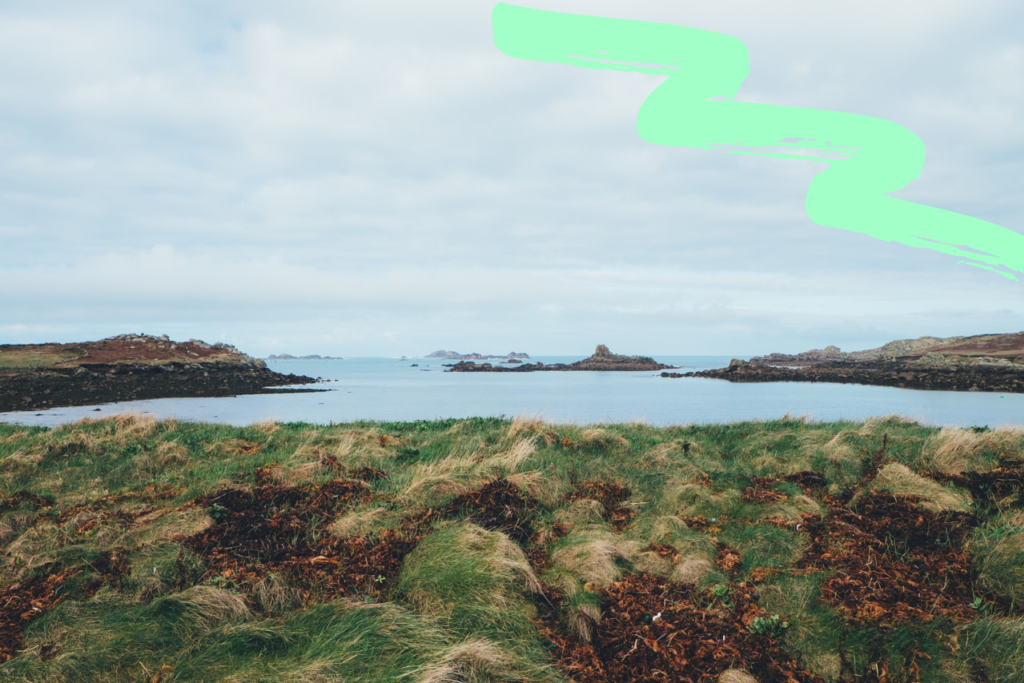 Castle Ward, Northern Ireland
The Castle Ward estate has gained international recognition in recent years due to part of the estate being used as a filming location for Game of Thrones. GoT fans can take a tour of these sites while nature lovers can enjoy the historic woods, the sweeping grounds, and majestic views over Strangford Lough.
It should be noted that the main campsite here, Castle Ward Caravan Park, has limited space for pitching tents, but this exclusivity makes it a peaceful, somewhat remote space to bed down for a night in blissful serenity.
The Lake District, England
Endless rolling hills, the peaceful sounds of surrounding nature and a wealth of natural beauty – what's not to love? If you're looking for the perfect countryside escape, then the Lake District could be just the place for you in 2022.
With spectacular scenery and places to explore, along with quaint towns and villages to amble through, it offers a slower pace of life to the cut'n thrust of urban Britain.
If you're a lover of wildlife, The Lake District contains some of the UK's best wild camping spots (providing you've first received permission from the landowner, that is). It should also be noted that land belonging to the Lake District National Park Authority is not suitable for wild camping. With those disclaimers dispensed with, you can find an insightful list of some of the best spots for wild camping in the Lake District here.
Alternatively, for something equally spontaneous but a little more legal certainty, why not try Baysbrown Farm? Situated in the beautiful Great Langdale Valley, what sets this campsite apart is the spontaneity it encourages; you don't book a pitch here, you just arrive and find a space. Acres of flat ground belong to the farm, which sits at the base of the Lake District's mountain range; the most picturesque of backdrops for happy campers.
Gleann Na Muice, Scotland
If you are all about rugged mountains and dramatic landscapes, Scotland's Gleann na Muice could be the ideal choice for you. Based within the Fisherfield Five, five of the most remote Munros in the Scottish Highlands, this spot is fantastic for wild camping. This one isn't for the faint-hearted, but campers with a penchant for the wild will truly love an outward bounds excursion in this part of the UK.
Should this sound like your sort of thing, check out our tips on the best places for an adventure holiday in the wild Scottish countryside.