In these challenging times it can be difficult to find even a minute to be mindful and take a moment to care for yourself. But what if we told you that you could be giving your wellbeing a lift 24/7 (yep, even when you're nude), simply via the clothes you wear.
Indeed, the growth of the wellness market is set to become a leading fashion trend in its own right over the coming years, and will influence our styles in many, myriad ways.
It's certainly true that, today, we're fast becoming obsessed with exploring new ways to improve our fitness, nutrition, sleep, mindfulness, appearance, and general health, and the rise of wellness-focused fashion is paving the way to turn these desires into the year's most sought-after trends.
With that in mind, here are 9 fashion trends that marry style (yep, we saw Harry Styles, too) and wellness seamlessly.
Smart Wearables: The Ultimate Fitness Accessories
Gone are the days when fitness trackers were bulky and unsightly. Today, smart wearables have evolved into sleek and stylish accessories that complement any outfit. From Fitbits to Apple Watches, these devices not only track your steps, heart rate, and sleep patterns but also make a bold fashion statement. You can even customise them with interchangeable bands and watch faces to match your style.
While devices like the Apple Watch aren't new to the fashion landscape, their power of wellness insights are ever-growing. For instance, the seventh generation of the Apple Watch introduced a blood oxygen sensor which is a groundbreaking advancement in terms of providing wearers with real-time health insights.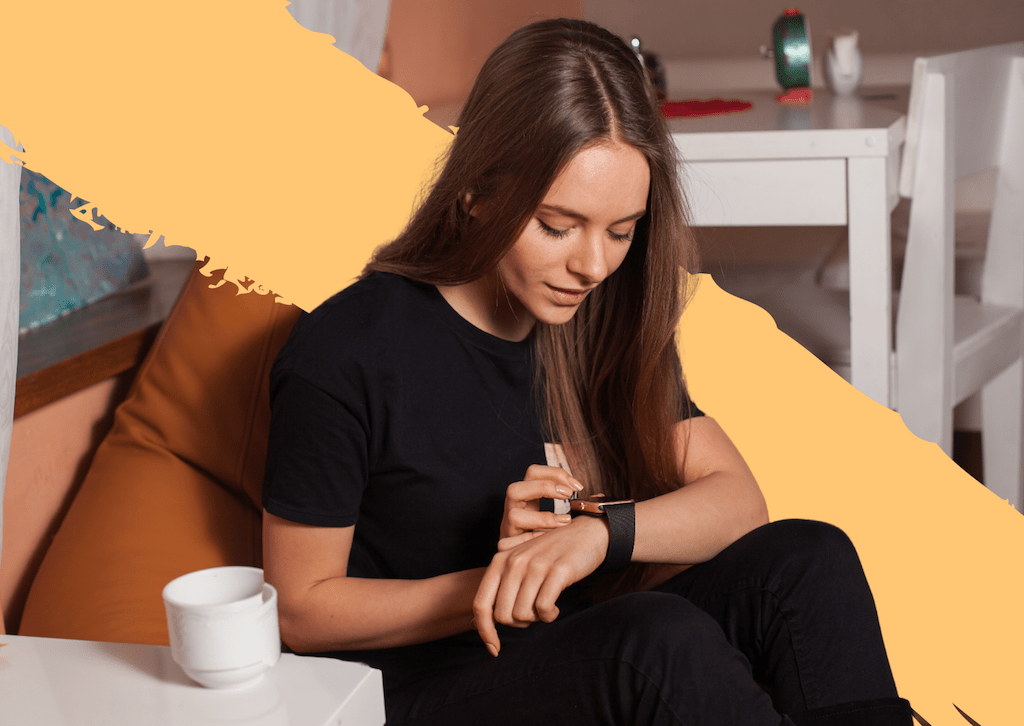 Athleisure: The Perfect Blend Of Comfort & Chic
Athleisure has taken the fashion world by storm, and for good reason. Who doesn't love the idea of rocking yoga pants or joggers all day long without compromising on style? This trend is all about mixing activewear with everyday fashion, resulting in outfits that are equal parts comfy and chic.
Plus, it encourages you to stay active and incorporate exercise into your daily routine, all without having to change clothes (actually, you might want to change them sometimes, you know).
Look for high-quality, moisture-wicking fabrics that provide support and breathability, and don't be afraid to experiment with bold prints and colours to make a statement.
The future of athleisure appears to be moving in a more diverse direction for the second half of 2023 and we're very much here for it, and smaller labels are actively seeking to cater to more niche markets while larger brands are attempting to complement these new active lifestyles of customers.
These notions have combined in delivering a body-positive and inclusive movement to providing the right apparel for wearers of all clothing sizes. For brands seeking to open the doors to new markets, this has become an excellent opportunity to show their openness and inclusive nature.
UV-Protective Clothing: Sun Safety Meets Style
We all know how crucial it is to protect our skin from harmful UV rays, but slathering on sunscreen isn't the only solution. Enter UV-protective clothing – garments made from specially treated fabrics that block out the sun's damaging rays.
Brands like Coolibar and Mott50 specialise in stylish garments with built-in UPF (Ultraviolet Protection Factor) that blocks up to 98% of UVA and UVB radiation. From swimwear to casual wear, sunhats and chic cover-ups, these pieces allow you to enjoy outdoor activities without compromising your skin's health.
Smart Clothes: High-Tech Threads For A Healthier You
Imagine a world where your clothes can monitor your vital signs, analyse your posture, or even help you stay hydrated. Well, that world is here, thanks to smart clothing! These high-tech garments come equipped with sensors and other advanced features designed to keep you healthy and informed.
There are, for instance, shirts that track your heart rate, leggings that correct your alignment during workouts, and even bras that remind you to drink water. With smart clothes, looking good and feeling good go hand in hand.
Examples include Google's Project Jacquard, which weaves touch-sensitive fibres into garments, and Ralph Lauren's PoloTech Shirt, which monitors biometric data through silver fibres embedded in the fabric. These innovations are paving the way for a future where our clothes do more than just make us look good.
In the future, active wellness clothing will be connected, intelligent, and capable of helping your body to heal, moisturise your body, and alter appearance to reflect your mood.
One case of smart clothing has seen MIT engineers develop a wirelessly-charged jacket that can automatically adjust temperature based on factors like the weather, the wearer's body temperature, and how much they are moving. The clothing is controlled by a smartphone app or smart assistant and is just one of a number of examples of interconnected clothing helping to promote wellness.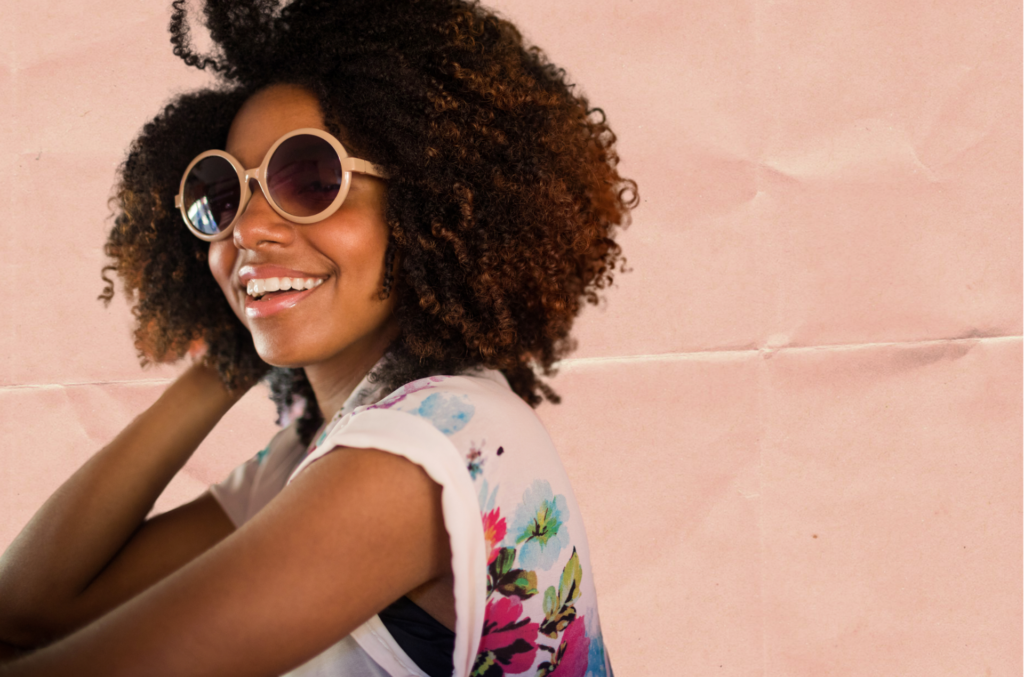 Blue Light Blocking Glasses: Eye Spy Style
With the increased use of digital devices, our eyes are constantly exposed to blue light, which can lead to eye strain, headaches, and disrupted sleep patterns. Blue light blocking glasses have emerged as a fashionable solution to this issue, featuring lenses that filter out harmful wavelengths emitted by screens.
Brands like Felix Gray and Warby Parker offer chic eyewear options that protect your eyes without sacrificing style, whilst there are also blue light blocking lens replacements now available, meaning you could update your most fashionable Tom Fords or Vera Wangs – here's some more info on those – with the latest tech, all without having to sacrifice eye health for style.
Eco-Friendly Fashion: Saving The Planet, One Outfit At A Time
As we become more aware of fast fashion's impact on the environment, eco-friendly fashion is gaining traction.
Sustainable fashion is a growing trend that focuses on eco-friendly materials and ethical production methods. By choosing garments made from organic, recycled, or biodegradable materials, you can create stylish and planet-friendly pieces.
Of course, you're not only making a statement about your personal style but also contributing to the well-being of the planet – and what could be more stylish than that? Leading the way are brands like Patagonia, Eileen Fisher, and Reformation, who offer beautiful pieces that prioritise both aesthetics and environmental responsibility. Because who said the two were mutually exclusive?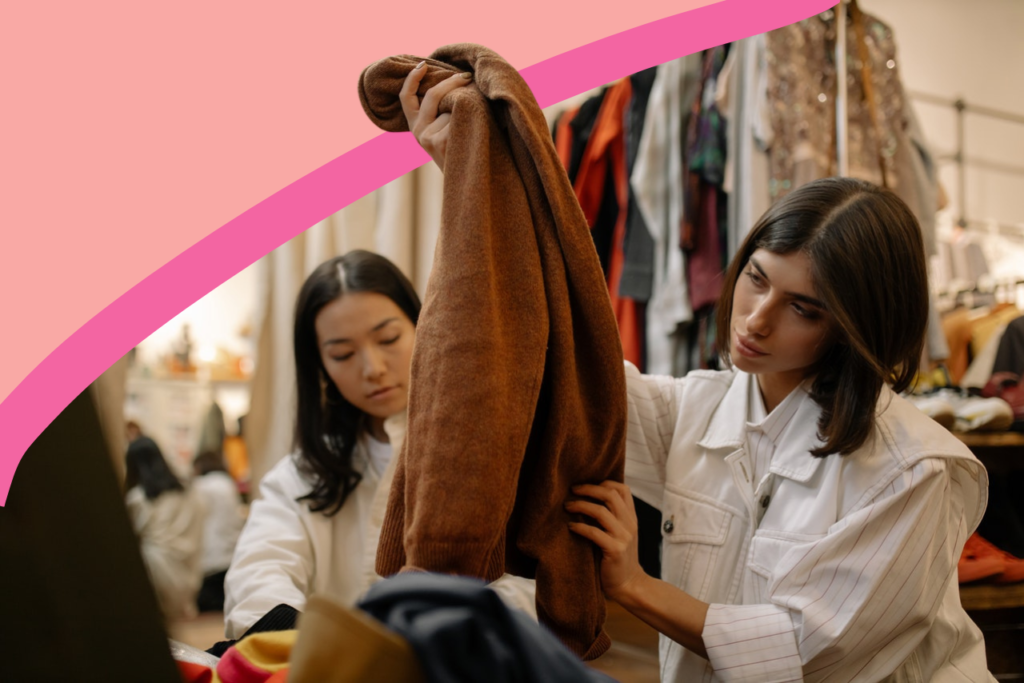 Custom-Fit, Ultra-Comfortable Clothing: Comfy Is The New Cool
Finding clothes that fit perfectly can be a challenge, but custom-fit clothing is changing the game by offering personalised garments tailored to your unique measurements. Companies like eShakti, Indochino, and Sumissura use cutting-edge technology to create bespoke pieces that flatter your body shape and cater to your individual style preferences. This trend not only promotes self-confidence but also encourages mindful consumption by investing in quality pieces that will stand the test of time.
In no brand is this better exemplified than Crocs, which are continuing to win favour among younger wearers.
For many years, Crocs have been a leading example of functional clothing that many consumers loved to hate. But in a wellness-focused landscape, we're seeing more examples of Crocs becoming a style icon in their own right.
So resounding is the Crocs fashion revival that the hashtag #crocs have earned more than 7.5 billion views on TikTok. This isn't an isolated case, either. Comfortable clothing is winning new fans as wellness takes centre stage, and this can only be a good thing for our overall happiness levels.
Posture-Correcting Apparel: Stand Tall & Look Good Doing It
Slouching is so last season! With posture-correcting apparel, you can improve your alignment while looking fabulous. These innovative garments are designed with built-in support systems that encourage proper posture, helping to alleviate back pain and prevent long-term issues. From discrete undershirts to fashionable activewear, there's no shortage of options to help you stand tall and confident. After all, nothing says "I've got this" quite like a strong, upright stance.
Several brands have developed clothing lines that promote good posture through built-in support structures and strategically placed tension panels. For example, UpCouture offers a range of stylish tops and dresses designed to encourage proper alignment, while IntelliSkin provides athletic wear that supports optimal posture during workouts.
Aromatherapy Jewellery: Breathe In Style And Serenity
Last but not least, we have aromatherapy jewellery – the perfect marriage of fashion and wellness. These unique pieces feature small compartments or porous materials that hold essential oils, allowing you to enjoy their therapeutic benefits throughout the day.
Whether it's a stress-relieving lavender pendant or an energising citrus bracelet, aromatherapy jewellery adds a touch of elegance and tranquillity to your ensemble. And hey, it might even replace perfume in the not too distant future – what's not to love?
The Bottom Line
When it comes to looking good and feeling great, there really is no need to compromise. Stay stylish, my friends!