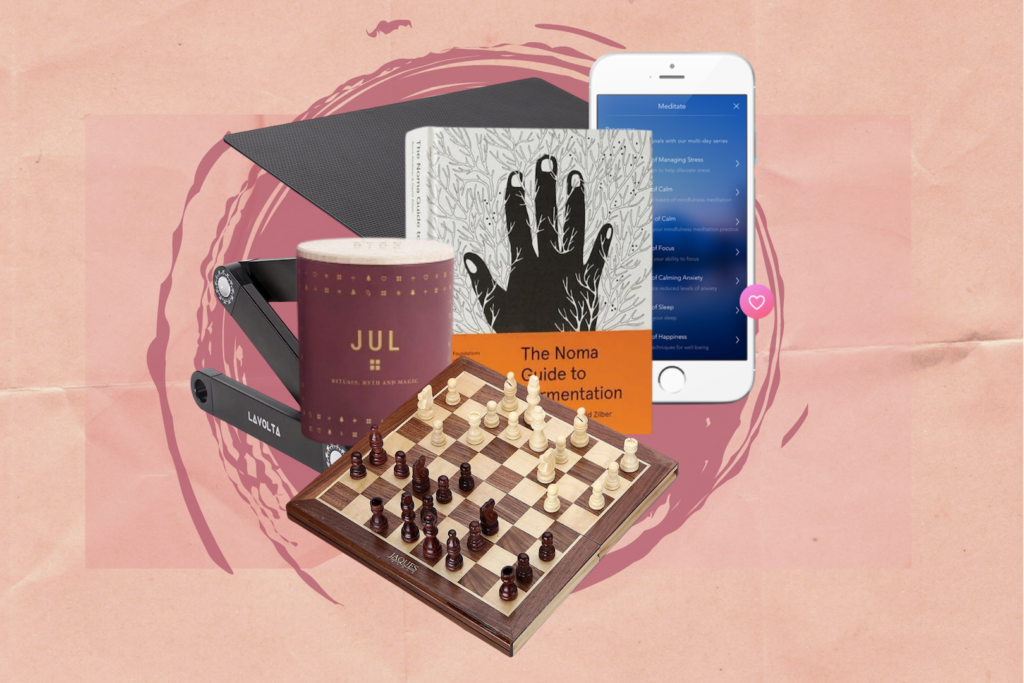 5 IDEAL things to get you through a winter spent indoors…
Here we go again. Lockdown 2.0 is upon us, and its predicted three week residency feels optimistic. Instead, the current COVID-curbing measures overstaying their welcome is all but guaranteed. Rather than spending our days checking the news, getting tied in knots trying to keep up with each and every U-turn, we've decided to take back control of our sanity and settle in for the month, all with good intentions in place to keep busy and healthy in November.
To help us find the right balance between productivity and peace of mind, here's 5 things we're into to get you through Lockdown 2.0.
LAPTOP TABLE DESK BY LAVOLTA
Ideal for working from home this winter.
Hey you, eye squinter, shoulder scruncher, back bender…that slouch of yours just isn't sustainable. Indeed, the lack of ergonomic home office options has wreaked havoc on the nation's collective posture; and it's that big curvature of the spine, in a C shape from neck to lower back, which is causing so many problems
This lockdown we're going to be doing things differently, making sure our posture is sorted so we can get on with work with renewed vigour and a steely focus. Surprisingly, it's not your chair/stool/desk-in-bed which is causing issues. According to the experts, it's the height of your screen which makes home workers so prone to bad posture.
Ideally, you want your laptop screen to be at eye level (whether you're sitting or standing). If you're looking down while you work, you're going to be bending over, leading to the risk of developing bad posture and injury. Having your laptop at proper eye level also means you can rest your forearms and wrists on the surface in front of you as you type, elbows bent at a 90 degree angle and with your back straight.
To achieve this posture with precision, we love Lavolta's Laptop Table Desk, which is adjustable and enables you to sit at your desk with the screen at exactly the right height to be level with your eyes. You can also modify the desk's height so you can work standing up; ideal for fighting off the dangers of sedentary working.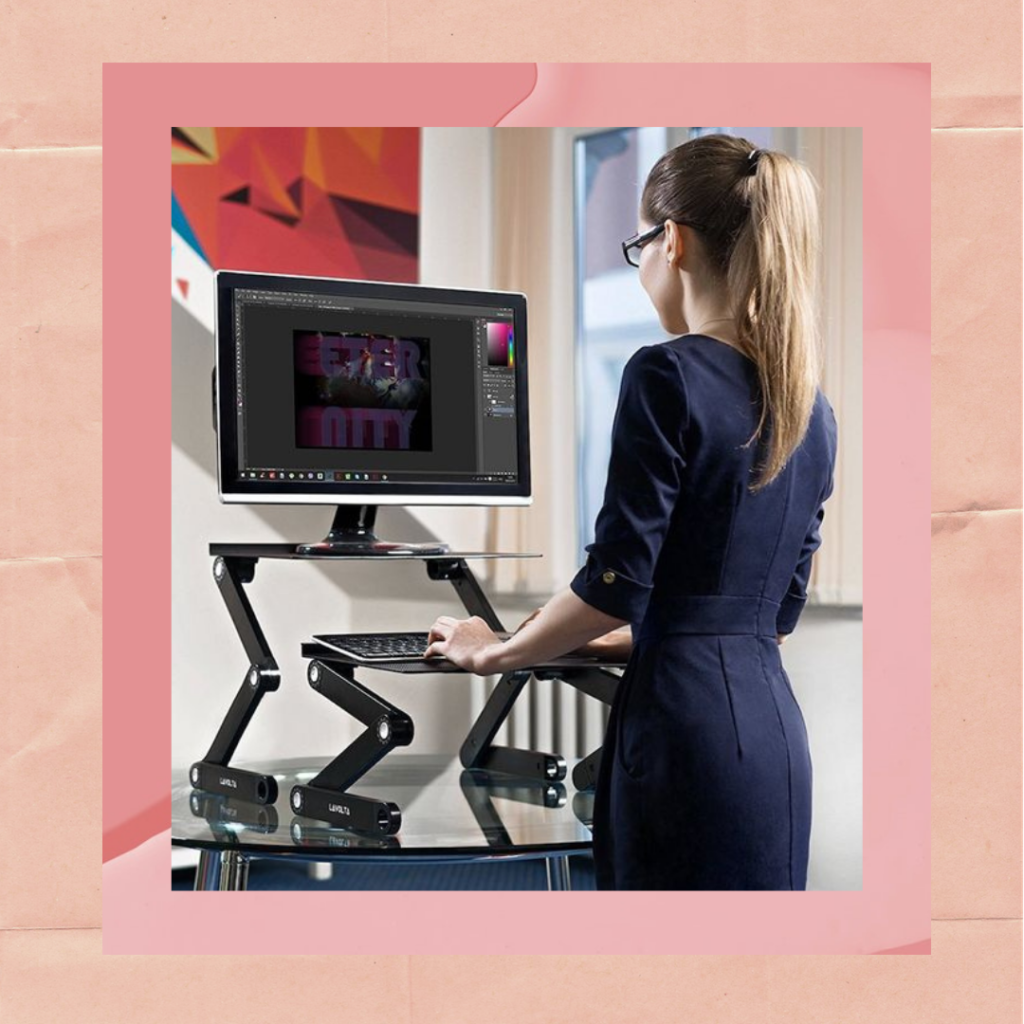 ---
SCENTED CANDLES BY HUS & HEM
Ideal for brightening up a cold, dreary evening.
The only thing that's going to make this late Autumn and the onset of Winter bearable is by dialling up the domestic cosiness to 11 and hibernating until this thing is all over.
The Scandinavians seem to know a thing or two about that, with the concept of 'hygge' taking the world by storm (or rather, gently and non-judgmentally suggesting itself to receptive audiences) in recent years. We're sure we don't need to explain, but the idea channels a spirit of taking pleasure in comfort and all things cosy – think warm mugs of cocoa, knitted jumpers, rugs and pillows and of course, candles – as a remedy to harsher conditions and attitudes. And we could all use a bit of that right now, hey?
We're in love with Scandinavian design company Hus and Hem's home fragrance range, and particularly, their scented candles. If we're not heading out much in the coming month, why not bring the fragrances of the outside in, and light up one a Skog (forest) scented candle or diffuser? Just gorgeous.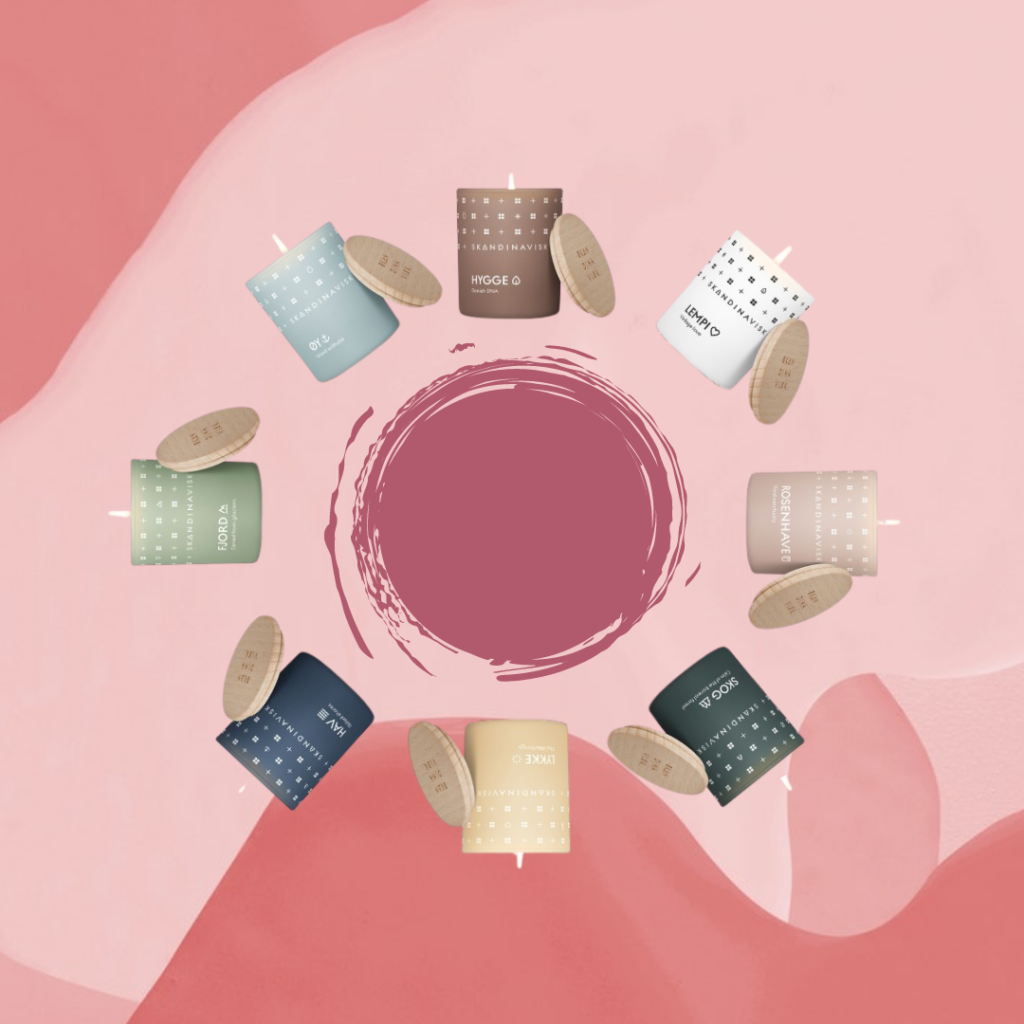 From £18.00 at husandhem.co.uk
---
CALM APP SUBSCRIPTION
Ideal for finding inner peace and serenity.
'Calm'….even the word seems to exude a sense of serenity, so welcome in this trying, turbulent time.
No wonder the mindfulness and meditation app Calm was the top grossing fitness and health app of April and May 2020. When lockdown kicked in, stress levels rose, and people sought DIY, at-home solutions to tackling anxiety. Testament to the fact that people worldwide are taking their mental health more seriously than ever, don't you think?
Particularly useful for entry level participants, Calm's '7 Days of Calm' feature will lead you through the basics of mindfulness and meditation in an approachable voice and agreeable pace. This guided course is made of seven sessions, ranging from three to twelve minutes – ideal for taking a quick break or relaxing at night. The app has a variety of breathing exercises, meditations, soothing sounds and even sleep stories by celebs to choose from (Harry Styles reading a bedtime story, anyone?) making it a good all-rounder if you're not sure where to start or struggling to nod off each night.
Prevention is better than cure, as they say, and meditation has been suggested to help in the fight against depression, anxiety and low mood. As we enter a second lockdown with all the uncertainty that brings, taking a 'moment' to process the day's events can work wonders for your mental health.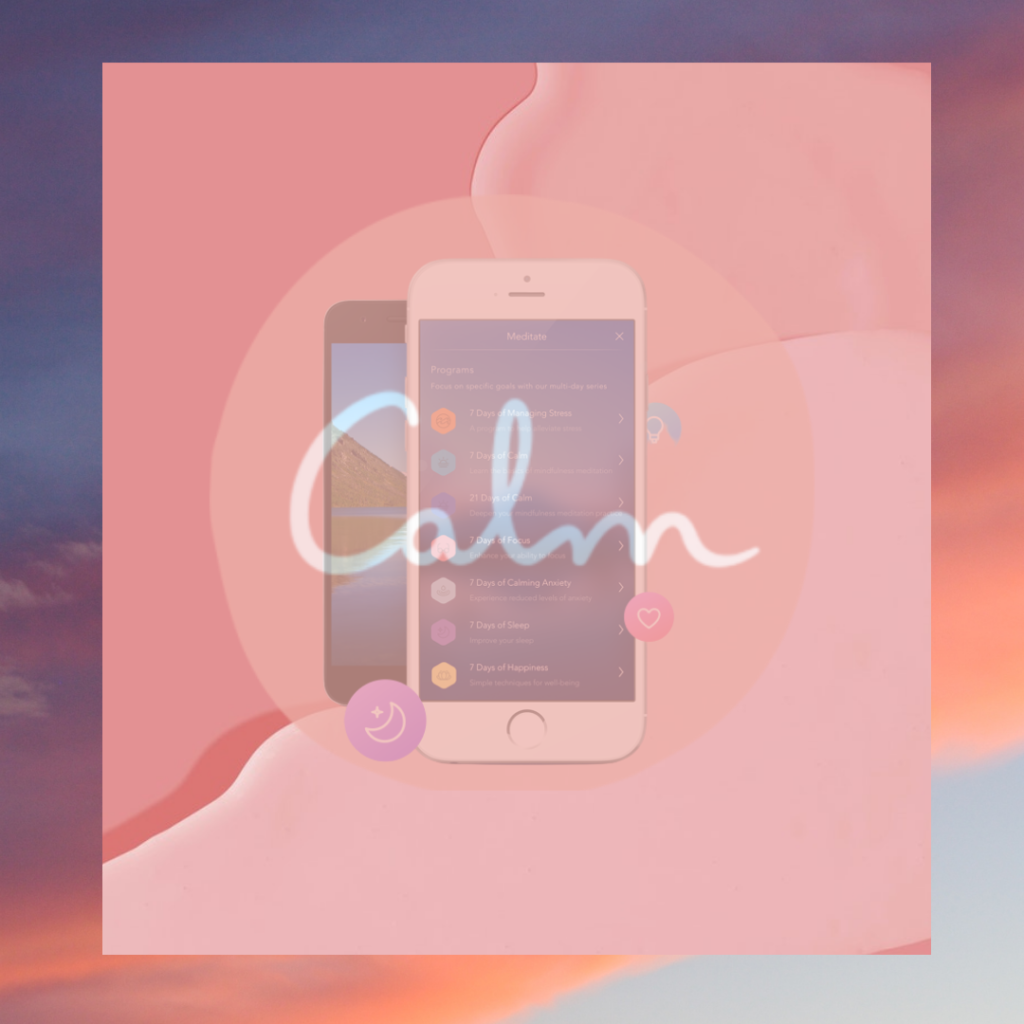 To find the best subscription for you visit www.calm.com
---
WOODEN CHESSBOARD BY JAQUES OF LONDON
Ideal for lockdown boredom.
Here at IDEAL we've been binge watching the Queen's Gambit on Netflix, and it's inspired us to get a chessboard and learn the best response to the Sicilian Defense ourselves. We're not alone; sales of board games skyrocketed during the last lockdown and we expect a similar trend this time around.
Chess is the king (or should we say, queen) of board games, and ideal for keeping your mind sharp and focused during the current downtime. If you're looking for a home exercise routine of a different kind, then chess will give your brain a thorough workout; research has suggested that playing the game regularly improves memory, problem solving and even reading skills (in children), develops planning and foresight, and most comprehensively, has been said to significantly increase a player's IQ after four months of playing.
If you are looking for a way to simultaneously pass the time and keep sharp during lockdown, then chess is the perfect addition to the living room. A board as a coffee table centrepiece can look great, too, bringing a touch of sophistication to your interior design. We just love the wooden chess board sets from Jaques of London, which come with handcrafted pieces in a gorgeous mahogany box.
£21.99 from jaqueslondon.co.uk
---
NOMA GUIDE TO FERMENTATION
Ideal for showing some love to your gut.
A different type of planning and foresight, this. With some of Britain's finest seasonal fruit and vegetables still abundant and the onset of the harshest grip of Winter still a little way off, now is a wonderful time to preserve current fine flavours for future, drab months. Some of the most delicious stuff to grow on terra firma is at its best right now, with beetroot, swede, red cabbage, girolles and pears all superb in November.
Preserving the flavours of right now for a few weeks (or even months) later down the line can be a fantastic way to stay grounded and in tune with the passing of the seasons when time itself seems to be so warped by the strangest year of events. The Noma Guide to Fermentation, written by David Zilber and Rene Redzepi, is a glorious deep dive into the techniques, methods and timings of all manner of preservation techniques, from Lacto fermenting to pickling, all the way to making your own fish sauce and kombucha.
If you're keen to look forward, to brighter times in 2021, then getting to grips with these age old techniques is a great way to do just that.