What are you going to do first when the world opens up again? After giving your parents a hug and having a pint with pals, travel tops the list of priorities for so many.
And with travel lovers from across the globe having gone so long without much more than a high-stakes trip to the corner shop, your first foray back into the big wide world should be a trip to remember.
That said, holidays and travel are going to be looking a lot different in 2021 and beyond, and hopefully we're all going to be treading a little lighter on our future adventures. Rather than just aiming to get the most from your trip, why not make your next holiday about giving back, too?
Whether it's a pre-university gap year, a few months' of soul-searching, or you're considering a career in charity, Zimbabwe is a country with a vibrant culture and diverse landscape brimming with incredible opportunities for travellers – including volunteer programmes with nature and in the community.
In 2018, Lonely Planet named Zimbabwe as the third best country to visit in the world in its Best in Travel List for 2019. Obviously, much has changed since then, but with the country's cautious approach to the pandemic praised globally, once travel is declared safe, could Zimbabwe be the focus of your next adventure?
If you're considering wildlife volunteering in Zimbabwe, then here are 5 tips for a charitable trip.
CONSERVATION, WILDLIFE ORPHANAGES & LION REHABILITATION
Zimbabwe offers some of the most stunning scenery and natural wonder on the planet, with 10 national parks and four safari areas making it one of the most diverse places on earth to engage with animals. The country not only boasts the iconic Victoria Falls, but also has one of the largest elephant populations in the world, along with all four other members of the Big Five, as well as cheetahs, hippos, and more, all roaming the savannah.
If you're looking to volunteer in Zimbabwe, then the country has several conservation programs, as well as wildlife orphanages and even dedicated lion rehabilitation projects, all looking for volunteers.
Generally speaking, volunteering with a small, private retreat is the most ethically sound move, supporting local populations directly and offering help where it's needed most. Imire is one such retreat, which offers visitors the chance to work alongside experts on major conservation projects. The Zimbabwe-based lodge offers fully supervised courses that work to protect both nature and wildlife, including rhinos, which are amongst the planet's most endangered species. Do check it out.
VISAS
Your volunteer organization will likely handle your visa application or provide you with guidance on how to do it yourself. However, it's important to be aware of the entry requirements as they currently stand.
A visa-on-arrival service is available at your airport or border of entry, costing $55 US Dollars for a Single Entry Visa and $70 US Dollars for a Double Entry Visa, though this will be a tourist visa rather than a temporary working visa, which is required for longer stints of volunteering work. You can, however, extend your visa-on-arrival to a maximum of six months worth of stay in the country, via the Department of Immigration.
According to current government advice "Volunteering and missionary work over a period of 30 days is considered work and a temporary employment permit is required to engage in these activities while in Zimbabwe. You must have the correct visa or work permit in order to work. Check current entry requirements with the Zimbabwe Embassy in London before you travel.''
Right now, you must possess a negative COVID-19 test result from a maximum of 48 hours prior to your arrival in Zimbabwe. Do check in with the latest government advice before finalising any plans.
VACCINATIONS
Since you're going to be working closely with animals, and in an unfamiliar climate, it's essential that you have your vaccinations up to date. For detailed medical advice, it's best to consult with your GP on what's specifically needed.
Generally speaking, however, all volunteers in Zimbabwe should ensure that their Hepatitis A and B, Polio and Tetanus jabs are all up to date. What's more, a rabies vaccination is highly recommended.
Much of the country's most scenic settings, including Victoria Falls, are regarded as having a high-risk of malaria. Again, speak with your GP about whether or not you should travel with anti-malarial medication.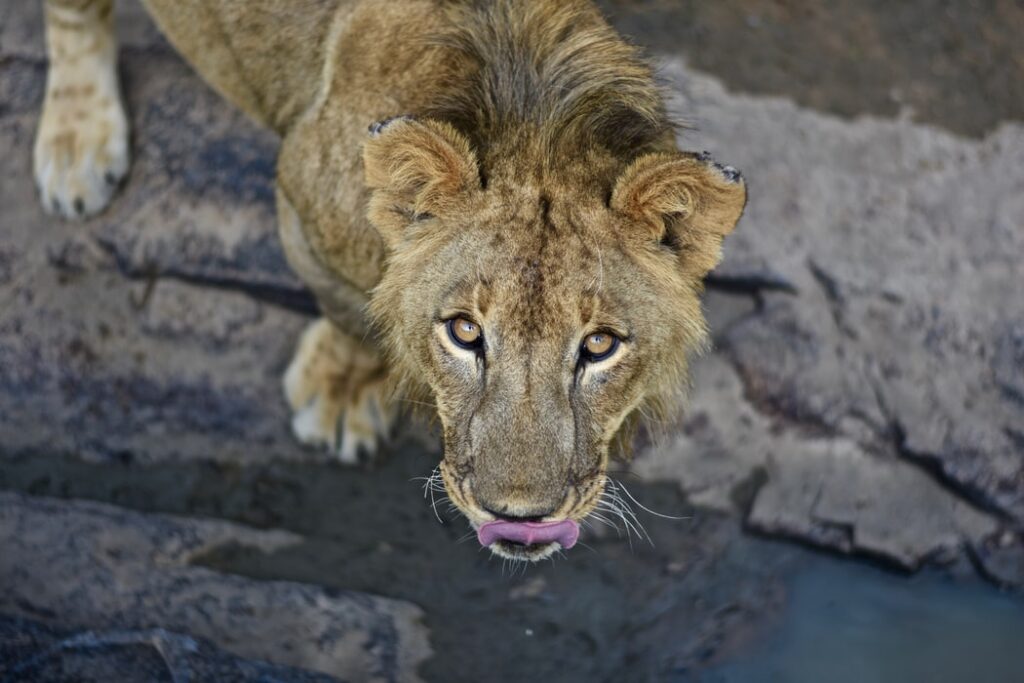 YOUR FUTURE PLANS
It goes without saying that today's job market is challenging, whether you're out of work trying to get back on your feet or looking for a change of career. So, at a time like this, a long-term travel excursion that involves leaving your job for an extended period of time, or even permanently, feels like a precarious move.
That said, in the long-run, volunteering experience can open doors and actually make you more employable. It evidences a range of unique skills, a willingness to travel and the initiative to pursue your own personal development. These are all highly appealing qualities in a potential candidate, and for young people the benefit is amplified – not only is it the perfect way to spend a gap year and create lifelong memories, but it looks great on university applications too!
So, as well as helping conservation efforts in Zimbabwe or lending a hand at a local orphanage in the country, you'll be contributing your own personal development, too.
RESPONSIBLE TRAVEL
As Lonely Planet's destination editor, Joe Bindloss, points out, Zimbabwe has recently suffered from hyperinflation, but ''tourism is one of the few things that brings hard currency into the country – and this has the power to do good, enabling the nation to rebuild both society and its infrastructure."
That said, the country has had a turbulent recent past. Experts remain cautiously optimistic that the tide is turning in the country, and the political and economic situation is stabilising. It's best to keep a close eye on Amnesty International and Human Rights Watch to ensure that your visit to the country is, indeed, responsible and ethical.
If you're considering a longer, more expansive adventure, then check out these 4 must see places on your tour of Namibia, Southwest Africa for inspiration!