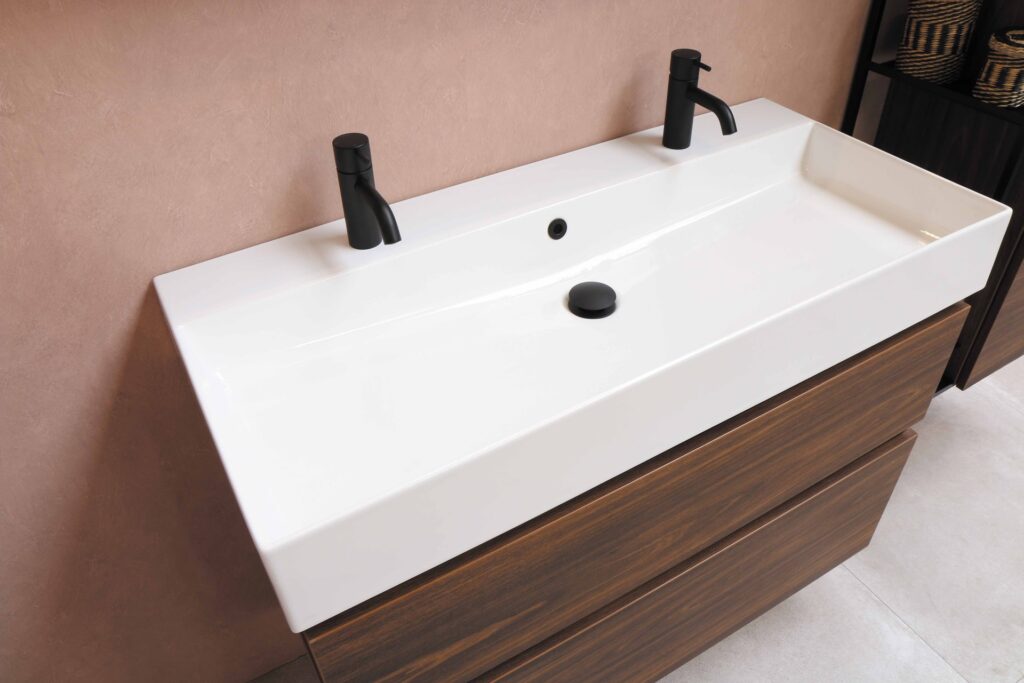 Whilst we wouldn't want to downplay the gravity of such a purchase (hell, we're just about to write a whole article on it!), buying a bathroom vanity is much like investing in any other furniture type. Attention should be paid to the overall design, colour, materials, and functionality, and that's a given.
But unlike most other furniture purchases, a couple of extra variables are at play; the difficulty of fitting it into a particularly compact space and the threat of damaging levels of moisture. Maybe this guide isn't so superfluous after all? With that in mind, here's your guide to buying the IDEAL vanity for your bathroom.
WHAT'S ALL THE FUSS ABOUT BATHROOM VANITIES?
Vanities have been fixtures in bathrooms for a long while now. Recently, however, interior design has seen an increased interest in bathroom storage solutions and minimalism, and accordingly, an interest in bathroom vanities has grown, as a stylish answer to space-saving appears right under our nose (as we're tweezering rogue hairs from it).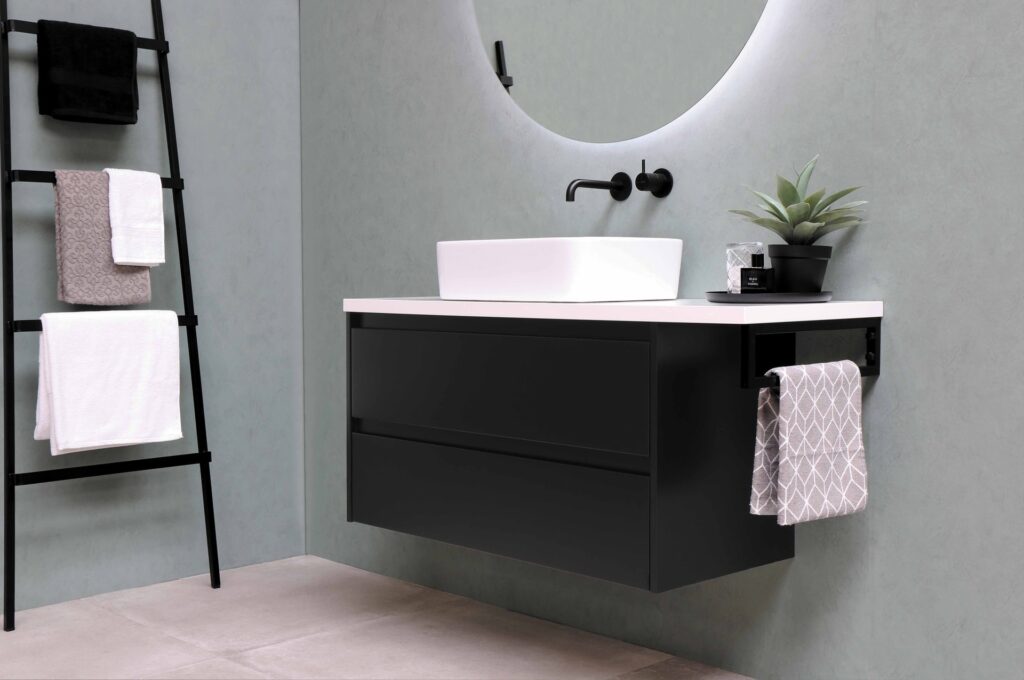 CONSIDERING USES
When you're considering what type of vanity to buy, you should first address its primary function. Ask the searching questions; who will be using the vanity and with what regularity? Will two people be using it simultaneously? In these cases, it would be better to have a vanity with two sinks. If you are a single homeowner, of course a single sink vanity is preferable.
Continue to probe. It's also helpful to consider how a vanity would be used. If you spend a lot of time pampering yourself, it might be a good idea to make sure there is plenty of countertop room and storage space readily available. A vanity which comes complete with an attached mirror (some great examples can be found here https://www.uniquevanities.com/bathroom-vanity-wall-mirror.html) is a stylish option if the primary use of the item is for cosmetic concerns.
If you rely on your bathroom space for storing towels, flannels and products, you will want to have a vanity that offers lots of room for these uses.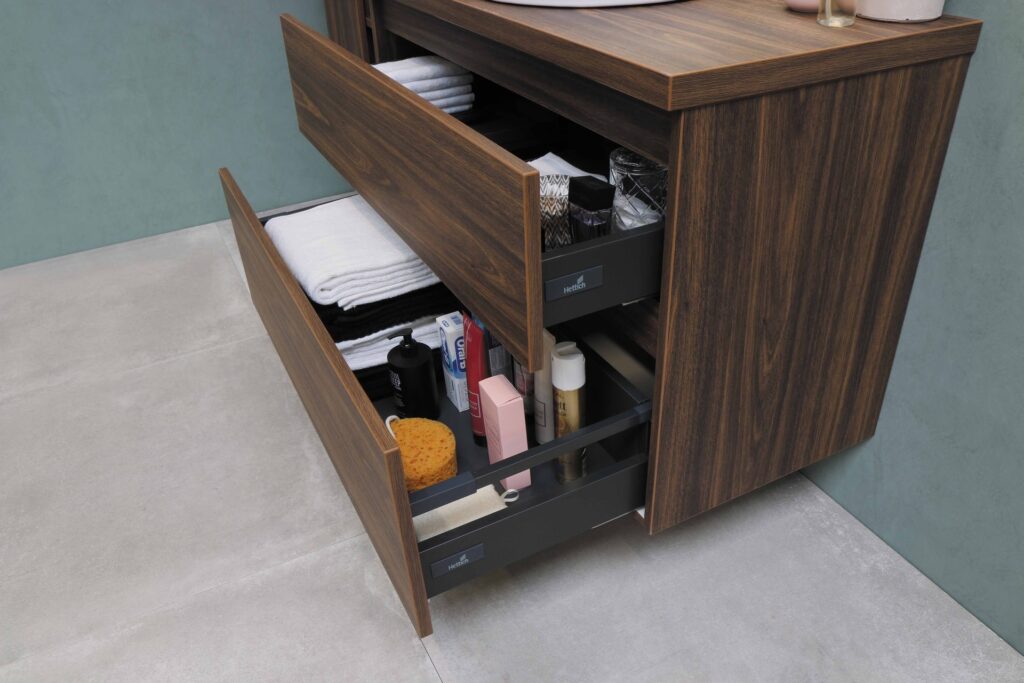 WHAT SIZE VANITY SUITS YOU?
Are you and your partner tall or short? Making matters more complicated, do your heights differ significantly? There's nothing worse than being 6'3" and trying to shave or put on makeup in front of a vanity that was built for someone 5 foot tall. And, if that's not bad enough for you, try using a mirror in the same situation.
Most freestanding vanities stand at between 36 and 40 inches tall, from floor to countertop. There are special exceptions for cases such as compact models for smaller bathrooms, so you'll want to bear the vanity's height in mind carefully before purchase.
Vanities built to be wall hung allow for some variations in height, which also gives a homeowner the option of how much space to leave underneath. Either way, this type gives ultimate control of the countertop to the owner.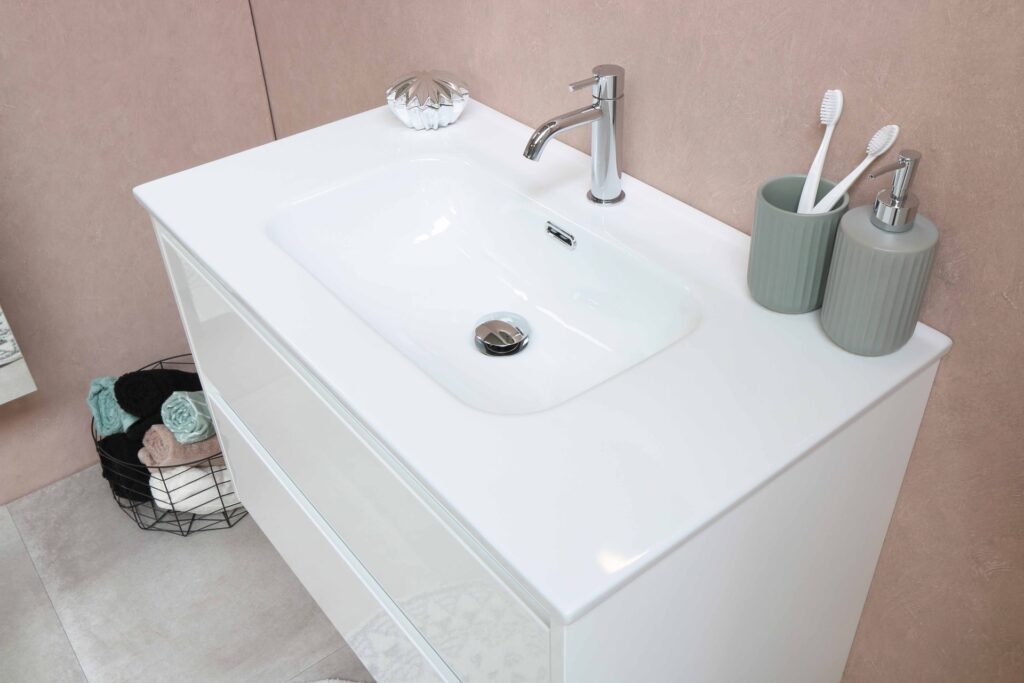 WHERE DO YOU WANT TO PUT IT?
The layout of your bathroom can prove to be one of the biggest challenges to the type of vanity that can be used. The positioning of walls and doors can be particularly troubling and will have a huge impact on the type and size of vanity you select. Other potential obstructions to consider are:
The toilet
Where would the vanity be positioned in relation to the toilet? Make sure that the vanity is positioned so that someone using the bathroom doesn't bump into it.
The shower
Many shower systems have doors that swing out and might collide with a vanity. It's a good idea to purchase a vanity that is small enough for the shower door to have the full range of accessibility without obstruction from the vanity.
The bathroom door
Most bathroom doors open inward. As a result, a vanity should be placed at a reasonable distance from the door when it's opened. A tape measure may well be needed here.
WHAT STYLE IS BEST?
If manufacturers have one thing working in their favour, it's the fact that there are vanities to match practically any shape, size, and style a homeowner would want. Take your pick from freestanding vanities, consoles, wall-mounted units, and those that fit in a corner. Many companies can customise a vanity to respond to your unique needs.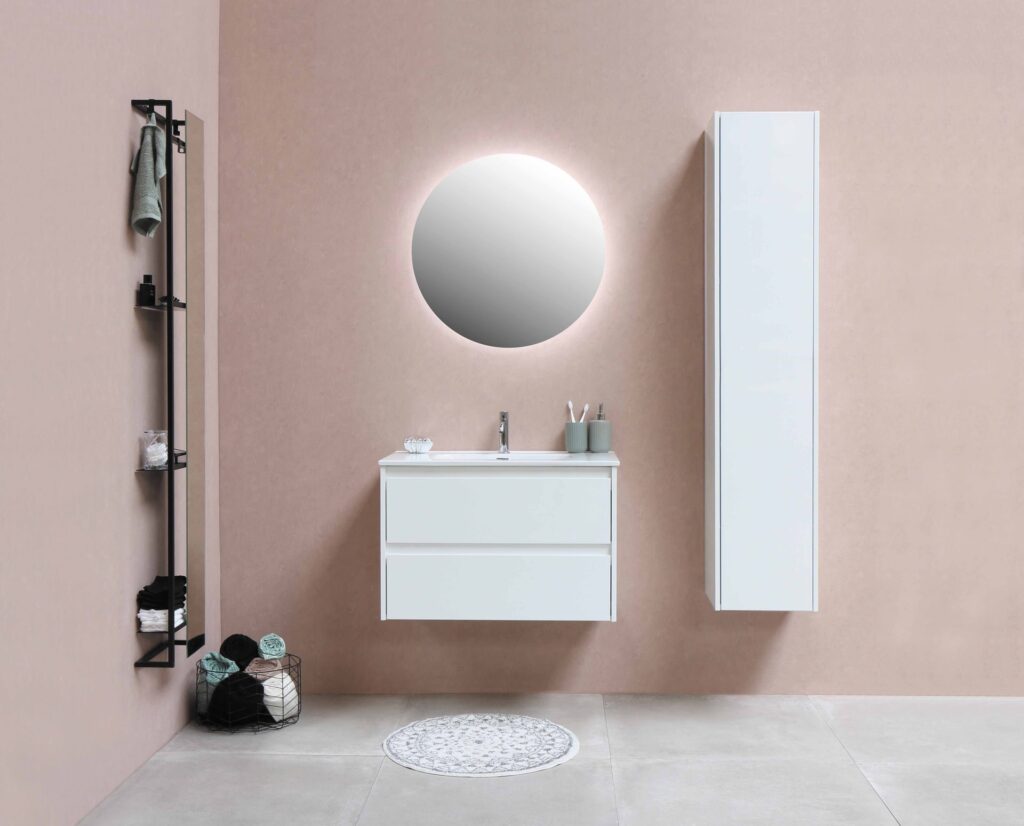 WHAT KIND OF SINK SUITS YOU?
The kind of sink that you want in the bathroom will probably be the most significant decision you make here. The main styles available include vessel sinks that sit on top of the counter, integrated sinks that also sit on top of the counter, and undermount sinks that fit under the counter's surface, allowing the top to function as the sink's rim. Space and aesthetic concerns should dictate your decision here.
WHAT FINISH IS BEST?
If there is one aspect of a vanity that should be very carefully considered, it's the material it's made from. You should select a vanity that has a surface that will withstand contact, and more importantly, moisture. Ensure that it's made from a material that is water and condensation resistant. Wood, thermofoil and laminate are three excellent materials that will stand up to years of abuse, and they look great too.
THE RIGHT CHOICE FOR YOU
Practicality and aesthetics both matter greatly in the purchase of your vanity, and the unique needs of the consumer should inform the decision here. Do endeavour to err on the side of caution size wise when shopping around, as the bathroom tends to be a compact space and clutter here is unwelcome. Rember, too, to prioritise materials which won't get warped or stained by condensation, which is an inevitable occurrence in the bathroom. Good luck in your search!