Say the word Miami and immediately a tune of a certain rhythm plays in your mind. Indeed, for lovers of vibrant, happening cities, Miami is the one; the sixth most populated city in the States and one particularly iconic in popular culture.
Known as the 'Capital of Latin America', the city calls to mind a sepia-soaked, sunglassed spectacle, and if you're visiting without your dancing shoes on, you might as well turn on your shamefully squat heels and head home.
Miami is also known as one of the greatest party cities in the USA. Scrap that, it's one of the most legendary party cities in the world. Even saying the word Miami out loud, with its rhythmic bounce rolling off the tongue, seems to evoke a little sashay in those close enough to be listening. 
However, it's not all party, party, party here. In fact, Miami is also revered as being a destination for award-winning restaurants, international art and, of course, the beaches. We think it's safe to say that Miami has something for everyone; exotic, enticing, family-friendly and full of hedonism in equal measure. 
In a city where approximately 56% of its residents were born overseas, ex-pats should feel more than welcome in The Magic City. That said, before you make the move, here are 4 things you need to know before relocating to Miami. 
THE WEATHER CAN BE CHALLENGING
Hurricane season! Aaaarrrgghhhhhhhhhhhhhhhhhh. It's a common assumption to make about Miami, that it's all sunshine and good times, but you should know that regular, raucous storms happen from June to November, and reach their crescendo between August and October. It's worth bearing this in mind if you're considering relocating to Miami.
The months with the best weather are between March and May. Though it's sunny all year round – even in hurricane season – these are the sunniest, calmest months.
Read: How expats can feel more at home in a new country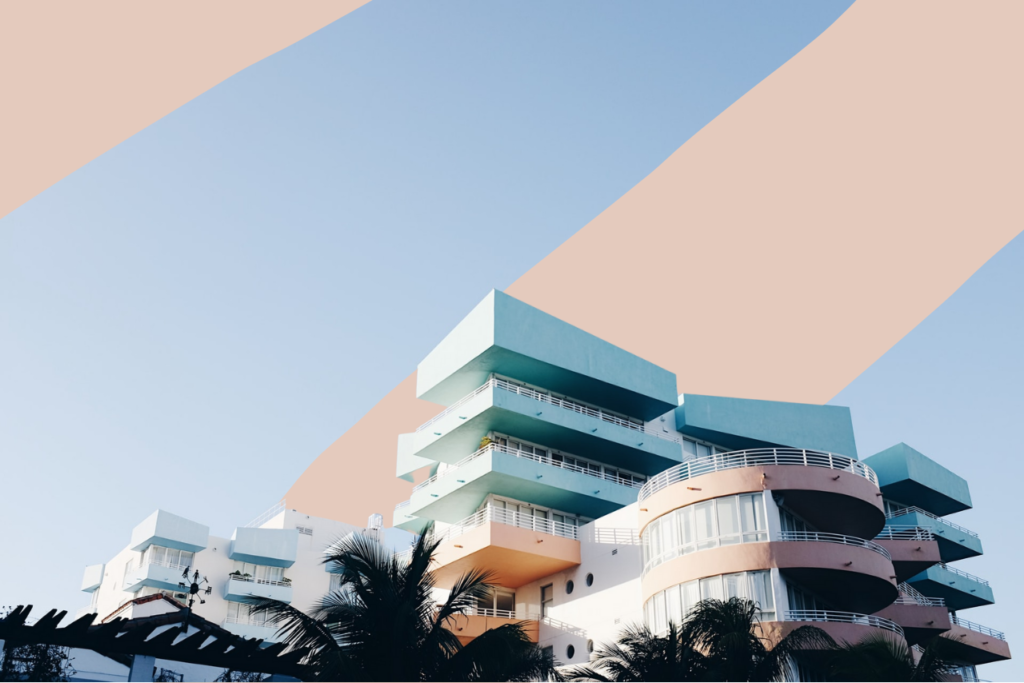 THE BEST NEIGHBOURHOODS
If you're planning to move to Miami, no doubt you're trying to find the best neighbourhood for you to live in. However, narrowing it down can be pretty overwhelming as Miami is divided into dozens of areas with official and unofficial boundaries. In fact, it has roughly 40 neighbourhoods.
Wynwood: This Puerto Rican neighbourhood, also referred to as Little San Juan and El Barrio, is also one of America's most creative neighbourhoods. Known as Miami's art district, Wynwood has more than 70 galleries, plenty of studios, concert venues and bars, but is particularly famous for its spectacular murals and street art. It's also one of the more affordable places to live in Miami.
Morningside: Part of Miami's Upper East Side, Morningside is well known for its buildings defined by their art deco style. As the Miami Tourist Board explains, "Morningside became Miami's first historic district in 1984. A virtual Who's Who of early architects designed the beautiful homes in mostly Mediterranean Revival style. Annual home tours highlight Morningside's stunning architecture.'' 
Visually, it's a beautiful neighbourhood to spend some time, but if you're after an upscale place to live, this is it. There are some particularly amazing condos for sale with sweeping views of Biscayne Bay here. 
Key Biscayne: Speaking of Key Biscayne, this is a luxurious residential neighbourhood. This barrier island, just south of Miami Beach, is famous for its opulent homes and glamorous residents. 
Coconut Grove: The neighbourhood of Coconut Grove is characterised by tropical foliage and a relaxed Boho vibe. It's another upscale place to settle, with a keen sailing community centred around the marinas here.
Brickell: Brickell is a busy urban area and the ideal location if you're after urban living, so much so, in fact, that it's earned the nickname of the "Manhattan of the South". It's also part of what's considered 'Downtown' Miami.
Coral Gables: With the nickname "The City Beautiful'', Coral Gables is actually a separate municipality entirely from Miami, with its own government. It has a more laid back though no less luxurious vibe from Miami proper, with lots of Venetian architecture and some gorgeous restaurants.
When it comes to renting a little more affordably in Miami, condo and apartment living is the way forward. Here you share common areas, such as pools, garages, elevators and outside hallways and gyms with other residents, which lessens the price or rent somewhat. According to Expatism, the average price of rent in Miami for an apartment of 886 square feet is around $1,998. Of course, the closer you get to the water, the pricer things get.
Read: Expats abroad: 6 essential tips for driving in the USA
LEARN SPANISH
While English is of course the "official language" of the United States and therefore Miami, Spanish is equally as dominant a language here, and is spoken by 60% of the population. This is down to the large immigration of people from various Spanish speaking regions. In other words, you're going to need Spanish to get by. Or, at least, to make some meaningful connections and friendships with locals rather than fellow visitors and ex-pats.
If you don't understand the language of the country you've moved to, and therefore the hustle, bustle and banter going on around you, chances are you're going to feel isolated.
Fortunately, there are plenty of opportunities to learn Spanish in Miami (let's face it; those periodic, perfunctory DuoLingo games aren't getting you very far). There are two dedicated schools in the city teaching Spanish; the CEVES Spanish School and the Spanish Hangout. Or, consider taking Spanish classes at the University of Miami.
EAT OUT AS MUCH AS YOU CAN
Miami's restaurant scene is ridiculously good, bringing its own personality to America's palate and plate with Cuban, Caribbean and African influences abound. It's certainly true that you can get a better understanding of the cultural influences and history of Florida and Miami through its food. 
The state is influenced by immigrants from all over the world, but especially the Caribbean. As such, Florida is known for Floribbean cuisine – a term coined by chefs to explain their menus filled with Caribbean influences and cooking techniques.
There are even subdivisions within this, including Latin-Floribbean, Hispano-Floribbean, Afro-Floribbean and Indo-Floribbean, and you'll find a unique style of cuisine showing off these diverse influences all over Miami.
Though of course not an extensive list, some of our favourite places to eat in the Magic City include:
The Yardbird Southern Table & Bar on Lenox Avenue, which does classic Southern dishes like fried green tomatoes, shrimp and grits, and fried chicken with watermelon incredibly well.
Enriqueta's Sandwich Shop, whose Cubano is rated by many as Miami's best.
Cafe La Trova, for a fuller complement of the classic Cuban canon and some carefully crafted cocktails.
At the B & M Market, you'll find Floribbean cuisine at its finest, with curried goat and roti a speciality.  
MLK Restaurant, ideal for more southern classics. Their fish and grits is just superb.
At Phuc Yea, you'll find an intriguing, invigorating fusion of Vietnamese and Cajun cuisine.
Over Under, for an ode to the food of Florida and a dynamic, driving atmosphere to match.
THE BOTTOM LINE
Phew, we almost got to the end of the article without a rendition of Will Smith's 'Miami'. All together now: Party in the city where the heat is on. All night, on the beach till the break of dawn…