While the foods one should keep in one's pantry depend on your preferred cuisine and dietary restrictions, the right tools of the trade are more all encompassing. In fact, there are just a few common items that every chef has to hand and every home cook would benefit from owning. Indeed, no good professional kitchen would be without the five listed below. Here are 5 IDEAL tools that every home cook should have.
SHARP, JOB SPECIFIC KNIVES
You don't need a knife collection to be a good cook any more than a wall full of martial arts equipment is necessary to be good at karate. When considering practicalities and cost there are reasonably a minimum of three knives you need. First, and most importantly, a good chef's knife. Bigger isn't necessarily better since a blade too big to control properly will literally butcher your meal. The next critical blade for your kitchen is a paring knife, used for smaller tasks like peeling and coring. Again, paying more for quality is worth it. You should also buy a serrated knife,  for cutting cakes and bread. Only buy a serrated knife with a non-slip handle, since losing control of this blade could cost you a finger.  Lastly, it's vital you have a knife-sharpener to keep your blades at the top of their game. Blunt blades are in fanct much more dangerous than razor sharp ones. Take note.
A SET OF KITCHEN SCISSORS
You should have a separate set of kitchen scissors for use exclusively in the kitchen. These blades will be used to cut open packages of food ingredients as well as food items themselves, such as herbs and edible laminates. Perhaps invest in a second, serrated pair for snipping off fish fins et al.
A STAND MIXER 
A stand mixer is a critical home kitchen tool if you want to push your baking game towards the stratosphere. Just because your grandmother may have mixed multiple items from sauces to cake batter by hand, doesn't mean you have to.  
A stand mixer lets you put the ingredients together, set the mixer on the right setting, and the machine does all the work. The best of their breed mix anything from light whipped creams to heavy doughs, rarely needing to have the blades swapped out. The best mixers never tip over, splatter their ingredients, or need as much time to clean as it would have taken you to do the task by hand. If you're looking for the best stand mixer for baking, Domu has a great selection for all needs and budgets.
A PROPER CHOPPING BOARD  
A sturdy, heavy chopping board is essential. A a good choice if you are cutting fruit, vegetables or bread is a bamboo board. It won't warp and is easy to clean. The only caveat is it lacks suitability if you're cutting up meat or other animal products. If you're cutting raw meat, you'll need a granite, glass or heavy duty wooden cutting board so that you don't end up with raw juices or pieces of meat in the grooves of the board, ready to contaminate anything else you cut.
A MICROPLANE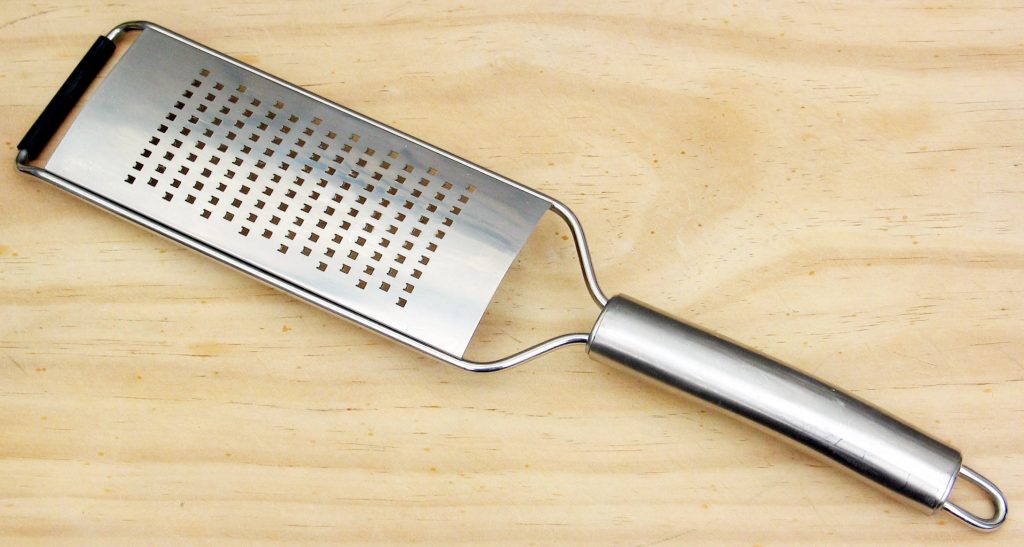 So small but so useful, many chefs swear by a microplane, citing it as their favourite piece of kitchen equipment. Perfect for zesting, amazing for fine grating of cheese or vegetables and capable of mincing garlic, these little pocket-sized graters are a thing of real convenience and precision.
Being a great cook all boils down to having the right set of skills and equipment. Now that you know what pieces of equipment you need, all you have to do is hone your skills and don't be afraid to make mistakes along the way.