One fitness goal that seems to unite men and women, regardless of their wider athletic ambitions, is the desire to burn body fat. Whether you're aiming to boost your performance on the pitch, court or track, or just wanting to look good for the summer, reducing body fat tends to be one of the main drivers for hitting the gym.
As is the case throughout the world of health and fitness, there are countless theories and miracle solutions offered, many of which are questionable in their science and could even be harmful in their delivery. Instead, a more healthy, holistic approach is required. Here's a great place to start; our 5 IDEAL lifestyle changes to help burn body fat.
INCORPORATE EXERCISE INTO YOUR EVERYDAY
Burning body fat needn't be about being chained to the treadmill 24/7. Instead, you can incorporate little bouts of exercise into your daily routine, all with the goal of keeping fit without impacting hugely on your time.
For commuters who are lucky enough to be within walking, running or cycling distance of their office, make the most of this blessing to do just that; walk, run or cycle to work. If you don't want to take this option every day, even just a return journey a few times a week which raises the heart rate could help boost your fitness levels and keep those threats from a sedentary lifestyle at bay. And if you aren't close enough for this to be feasible, try getting off a couple of stops earlier than normal and walking the remaining distance to work.
What's more, you can use your lunch breaks for a quick run, take walking meetings instead of sit down ones, and spend a portion of your day standing, rather than sitting, at your desk. Get this mentality truly entrenched in your mind; take the stairs, not the lift, walk to the shops, not drive…and you'll find these small incremental changes make a big difference.
MEASURE YOUR PORTIONS, EAT SMALLER & MORE OFTEN
So many of us are gaining unwanted weight simply by overdoing our portion size each and every night. By exacting some control here, diligently, you can shed some pounds in a wholesome, sustainable way.
Indeed, starving your body of sustenance for long periods and then gorging on big portions is bad news for fat burners. Instead, measure those portion sizes; as a rough guide, protein should only be the size of your palm and the NHS has a nifty, detailed guide to all your fruit and vegetable portion sizes; check it out.
Athletes like footballer Cristiano Ronaldo follow diets and exercise programmes designed to shred body fat and maintain a lean physique. Ronaldo, who turns 35 this year, is known to follow this regimen of smaller, measured portion sizes, eaten often, and it certainly hasn't harmed is longevity. He continues to play a key role for Juventus, who are favourites to retain their Serie A title in the latest NetBet sports betting odds.
TRY INTERVAL TRAINING AT THE GYM
Training at a steady pace throughout your workout may seem like the way to go – and sure, it's important not to burn yourself out – but pushing your body harder or faster for short periods of your session will help you burn fat more quickly. Most modern treadmills feature work-outs that allow you to build in occasional sprints, while static bikes and rowing machines let you control the pace yourself. Either way, short bursts of serious speed followed by something slower is currently the experts' favoured method of burning body fat.
HONE IN ON THE HEALTH BENEFITS
It's 2020. Aesthetics matter. We all want to look that touch more toned, there's no denying. But it's just as important to focus on the benefits that exercise will be doing to your mind and body, rather than simply those Instagram snaps. Indeed, with regular workouts proven to alleviate the symptoms of depression and reduce the risk of chronic disease, to truly get the most out of your workout, you should focus on the holistic benefits across the board for best results.
By focusing on superficial reasons for weight loss, you may be going about dieting the wrong way. Instead, try to focus on healthy habits for enjoyment and wellbeing rather than weight loss. Why? Research shows you're more likely to stick to lifestyle changes and stave off weight sustainably by embracing this mindset.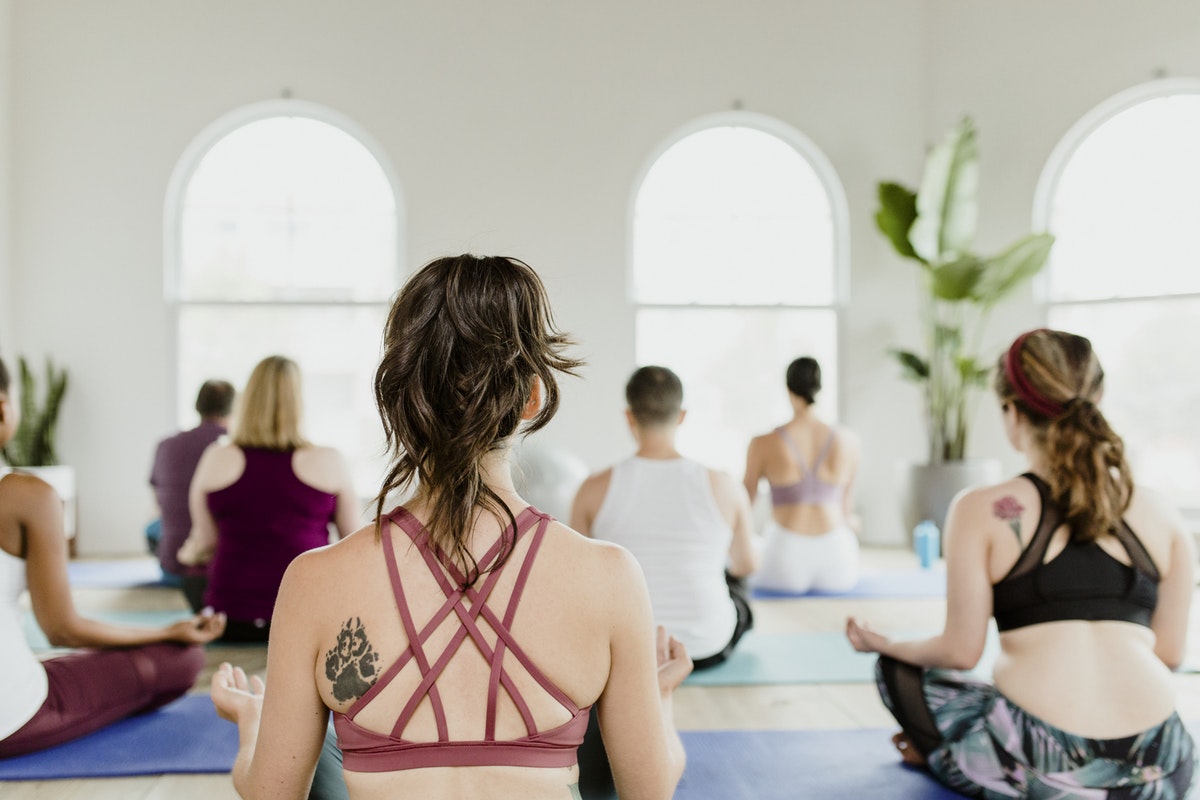 DON'T RUSH
Take your time with this. Expecting immediate results is not only unsustainable, but it's also damn unhealthy to boot. Crash dieting rarely works; it's an approach too extreme to sustain for a longer period, causing people to lose motivation and stumble at the first hurdle. Equally, there's a danger that as soon as you hit your goal, you bin the diet and start eating 'normally' again, piling back on those pounds in the process. If you want to lose weight and keep it off, then a 'slow and steady' approach is far more likely to reap benefits. Good luck with it!