If you've pencilled in a visit to London this weekend, sampling the British capital's renowned cultural variety, vibrant nightlife and cuisine are all surely high on the itinerary. And while many of the capital's best eating opportunities are found sitting at the dining table, with cutlery, crockery, wait staff and the rest, a surprising amount of cult culinary classics are actually found on the street. For the budget conscious and avid foodie alike, this spells full tummys and fuller wallets. However, with such a wealth of street eats offered in the capital, it's impossible to know where to start. To help, we've picked a random handful of some of our favourite offerings. Great stuff, now let's get stuffed; here are our 5 IDEAL London street eats to try this week.
SUB CULT
There are definitely plus points to starting your London trip in its City district. Not only are the accommodation options varied and luxurious, for instance the Dorsett Hotel, City or some of the most well appointed air b'n'bs the country has to offer, but here you'll also find Sub Cult's submarine rolls. They've recently got a permanent spot on 82 Watling Street and we couldn't be more excited about that. You can expect to be greeted at Sub Cult with a fist bump, as Time Out explains. Yep, we cringe at the prospect, too, but it's worth a grin and a bear to get your teeth stuck into the good stuff; their submarine roll combinations include pulled pork, seared scallops, calamari and parsley mayo.
BOXPARK SHOREDITCH
The raucous weekend atmosphere of Shoreditch's Boxpark isn't to be missed; a host of stacked shipping containers slinging street eats and craft beer to the hungry, thirsty throngs. However, unlike what the outlet's physical look could lead you to believe, there's far more than just the food of the sea on offer here. Vietnamese, Korean and Jamaican food is all served up by small traders here, while you can even sate your appetite for frozen yoghurt and monster pizzas if it be your will.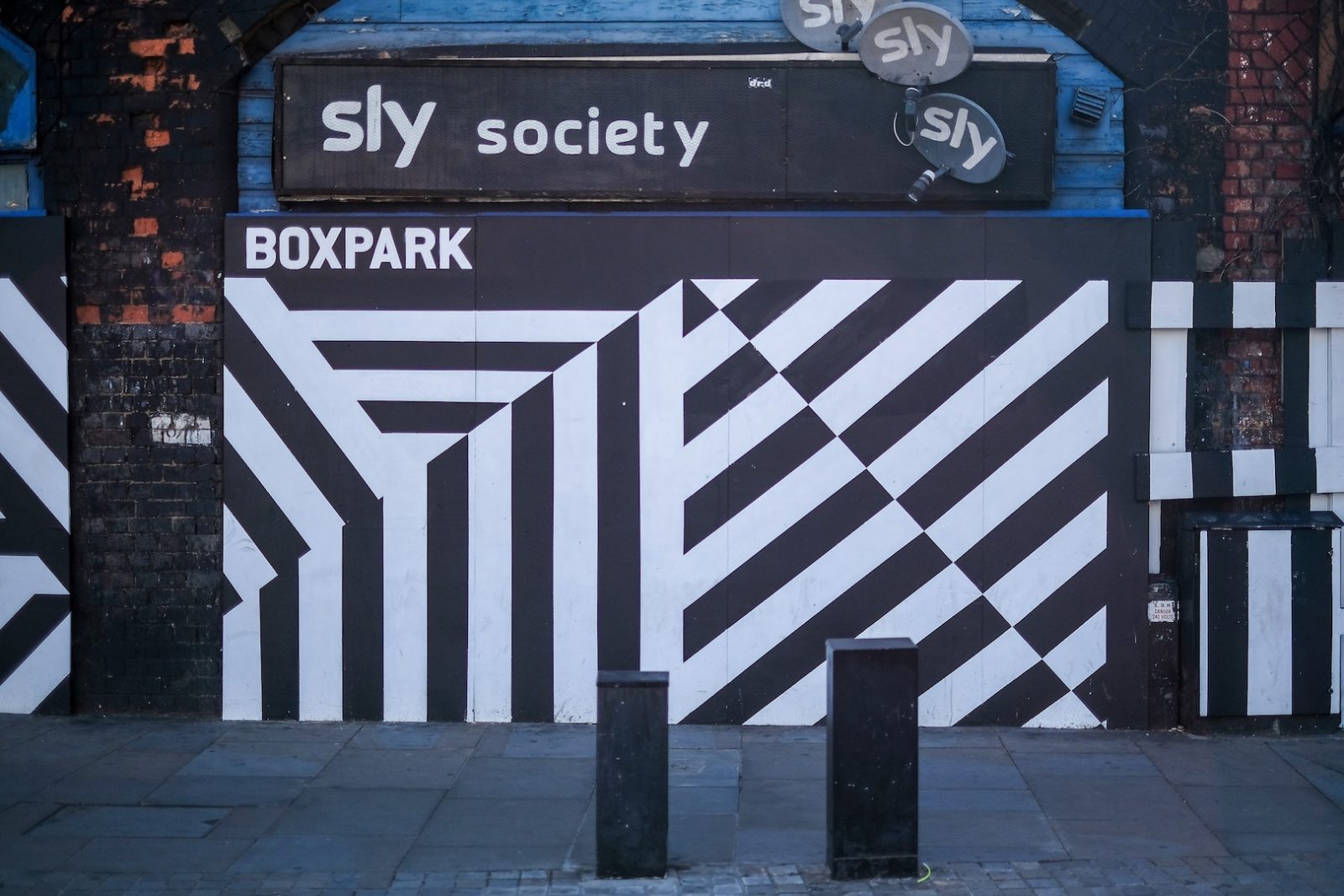 SHELLYBELLY'S
A little further from the centre but conveniently at the end of the fast moving Victoria line is Walthamstow and, to be more exact, Shellybelly's. Even Shellybelly's itself concedes that "its food isn't for the faint-hearted", but punch, pungency and confidence is what we personally love on a plate. If you're the same, this one's for you. Caribbean food is the name of the game here, Allow yourself to be tempted by the meat sourced from the London's famous Smithfield Market, which over two days is bathed in homemade pimento and scallion jerk. The food here is also served with tomatoes and mango sauce, as a rule. And that's not something we have any complaints about at all.
MAMA GEE'S POP UP KITCHEN
If the Shellybelly's fiery fare is a little too out there (spice or location wise) for you, but Caribbean food is still very much your thing, you might prefer Mama Gee's Pop Up Kitchen. Located in the sleepy area of Hornsey in north London, it's especially noteworthy for its tender oxtail meat served in a thick, deep gravy. Pavlov reactions at the ready, guys… That meat is offered with soft butter beans and small "spinner" boiled dumplings – and rest assured that staples of Jamaican cuisine, including jerk and curry, are also on offer at Mama Gee's, too. No reason not to, we think.
TACO DAVE
You probably don't tend to routinely douse your beef in Dr Pepper, but when you've tried this guy you'll be a sworn convert in no time. That's because the fizzy drink provides the glaze to the most tender of beef briskets offered by Taco Dave, to such a supreme level that you'll never look back. You can catch up with Taco Dave at Broadway Market, where you can also sample their cornflake fried chicken as well as vegetarian-friendly halloumi with pomegranate molasses. Don't let the banal name fool you, you can expect it to long remain imprinted in your brain after you've sampled Dave's delights.