With its gorgeous beaches, glorious weather and vibrant, varied culture, more and more people are discovering Mexico as a tropical holiday destination. Whether it's the popular party resorts of Cabo San Lucas and Cancun, the rich-in-history megacities of Mexico City and Guadalajara, or the colourful, confident Merida and Oaxaca, there really is something for everyone here. Before you book your trip to the Land of Enchantment, there are a few key considerations to bear in mind; our 5 IDEAL things to know before your holiday to Mexico. 
DEPARTURE TAX
The Mexico departure tax is a fee charged to every non-resident when they depart the country. Depending on who you've booked your holiday with, you may find that this tax is covered in the price of your trip, but always check before you travel and be sure to have enough cash with you when at the airport to return home, as cards and traveller's cheques are not accepted.
The tax costs 1150 Mexican pesos (around £50) per person. When you arrive in Mexico, you'll be given a Tourist Form which you'll need to fill out. On your return leg, the 'exit' section of your Tourist Form is required by immigration, as well as your departure tax, so keep this form safe during your trip.
30 UNESCO WORLD HERITAGE SITES
You'll never be bored in Mexico, that's for sure; there is simply so much to see and endless history to uncover. The Pre-Hispanic City of Chichen Itza is one of the most visited and famous sites the world and is known for being one of the largest ancient Mayan cities. Other notable destinations on the World Heritage list include the historic centre of Mexico City, the ancient Mesoamerican city of Teotihuacan, the biosphere reserve of Sian Ka'an, home to some of Mexico's rarest species, and the rock paintings of Sierra de San Francisco, near Baja California Sur. And that's to name but a few.
A DIVERSE FOOD CULTURE
Mexican food is so much more than your high street Wahaca. It's a rich and diverse affair, with regional specialties and the influence of history, culture and migration writ large. Trying local dishes is a huge part of embracing Mexican culture and it's essential you get off the beaten track and stuck in if you're to truly scratch the service of this amazing country's cuisine.
Tuck into tortas (a Mexican sandwich stuffed with beef or pork, beans, avocado, and lettuce), mole poblano (chicken in a rich sauce made with chocolate and chilli), and slow-roasted pork wrapped in banana leaves. If you've got a sweet tooth, try churros – fried dough fingers dusted in cinnamon and sugar, which you dip in chocolate sauce. Heaven.
HEALTHY HOLIDAYING
Do not drink tap water in Mexico. Even locals avoid ice in drinks at restaurants which cater less to the tourist crowd, so tread carefully. Refrain from using tap water to brush your teeth (or at the least, are extra cautious about swallowing), too. Bottled, purified water is readily available and very cheap, so keep some to hand at all times when travelling around. Your hotel will certainly provide the clean stuff.
It's also a good idea to consult your doctor at least two months before your holiday to check that your vaccinations are up to date. Also pack a first aid kit with some antiseptic cream, bandages, plasters and anti-allergy medication, as well as mosquito repellent and plenty of sun cream.
If you like to play it safe, take out comprehensive medical cover for your trip, and take plenty of cash with you as some hospitals may not be able to deal directly with insurers, meaning that you'll need to pay for your treatment upfront while in Mexico and then seek a refund from your insurance company upon returning home.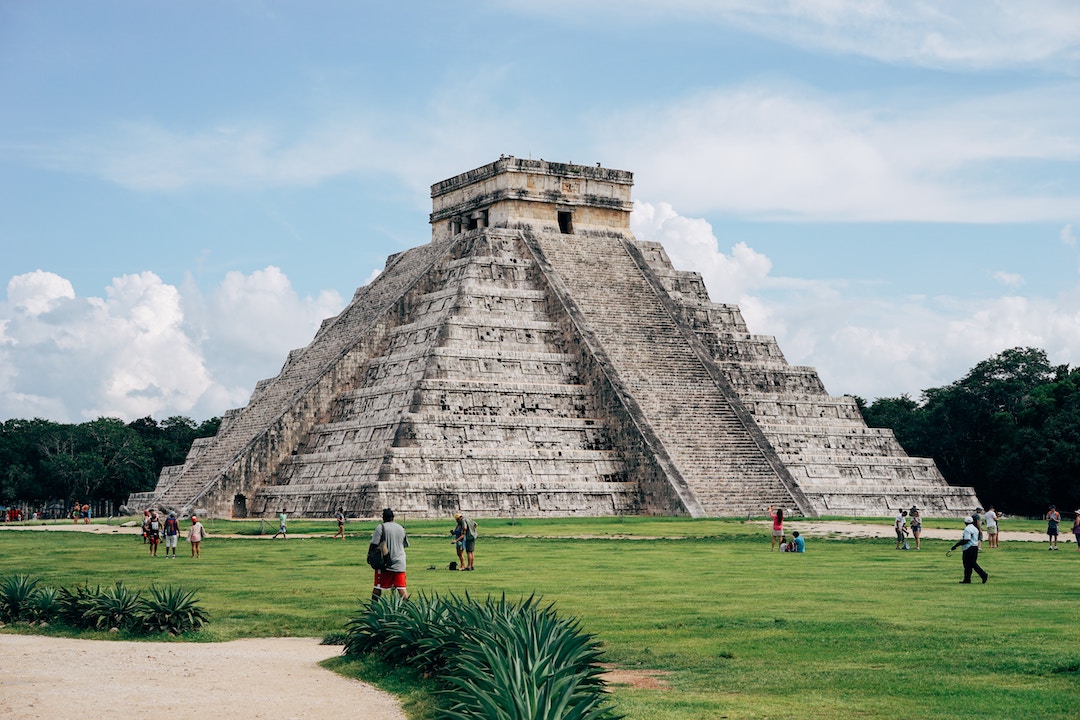 CURRENCY SMARTS
As with any unfamiliar holiday destination, it's a wise move to get to grips with the currency to avoid getting ripped off (or missing out on a great bargain, equally). There are 100 Mexican centavos in each peso and the symbol for Mexican pesos is the same as the dollar sign, but note that there will usually be the letters 'MN' after it, so you do not confuse pesos with US dollars. Tipping is expected in Mexico; think about giving 10-20% as a tip for services like meals in restaurants and spa services, as well as to tour guides and bar staff.
You'll always need to request the bill – in Mexico, it's considered rude for serving staff to hand you the bill before you have asked for it; that's 'la cuenta por favor' to the monolingual. If you shop enthusiastically during your holiday, you may be eligible for a tourist tax refund. You must spend at least 1200 pesos on Mexican goods (excluding food and hotel services), and request VAT receipts which you can then claim back when you are at the airport at a 'Moneyback' kiosk.