It's one of the many heartbreaking byproducts of the current crisis gripping the world; so many weddings have been delayed because of the coronavirus. All those best laid plans, carefully curated waistlines and dates saved will all need a rethink.

As such, many will be reviewing their options, changing dates and rewriting the rulebook regarding seasonal food, seasonal weather, and perhaps most pertinently, seasonal attire. With that in mind, and with a leafy hat on our head, here are 5 IDEAL tips on dressing for an autumn wedding.

SUITS FOR MEN AND WOMAN

A change of season means a change in weather, and we're sure you don't need reminding. Raincoats at the ready, then; this means a rewriting of the rulebook on traditional wedding attire.

When choosing what you'll wear to a planned autumn wedding, you should, of course, ensure it's weather appropriate. Everyone dreads rain on the big day, but don't be in denial; you should be ready for it when planning your outfit for an autumn wedding; open clouds are simply way more likely than in summer.

A matching suit with your 'plus one' is very much on trend right now, and grants the excuse not to wear a dress. Perfect timing, indeed! Also appropriate for autumn and just the right level of 'different' is a tweed jacket paired with trousers in a contrasting aumuntal shade. Which brings us to…

SAY IT WITH SLEEVES

This autumn, we expect wedding outerwear and layers for wedding guests to be trending. Consider wearing fur, silk, or velvet jackets or shawls to keep up with the hip and fashionable.

If you're not keen on layering up but want to keep the chill off in a dress, a slinky long sleeve slip dress will have you looking the part. Alternatively, balloon sleeved frocks have been everywhere this year; just make sure you don't fly away if the autumn wind picks up.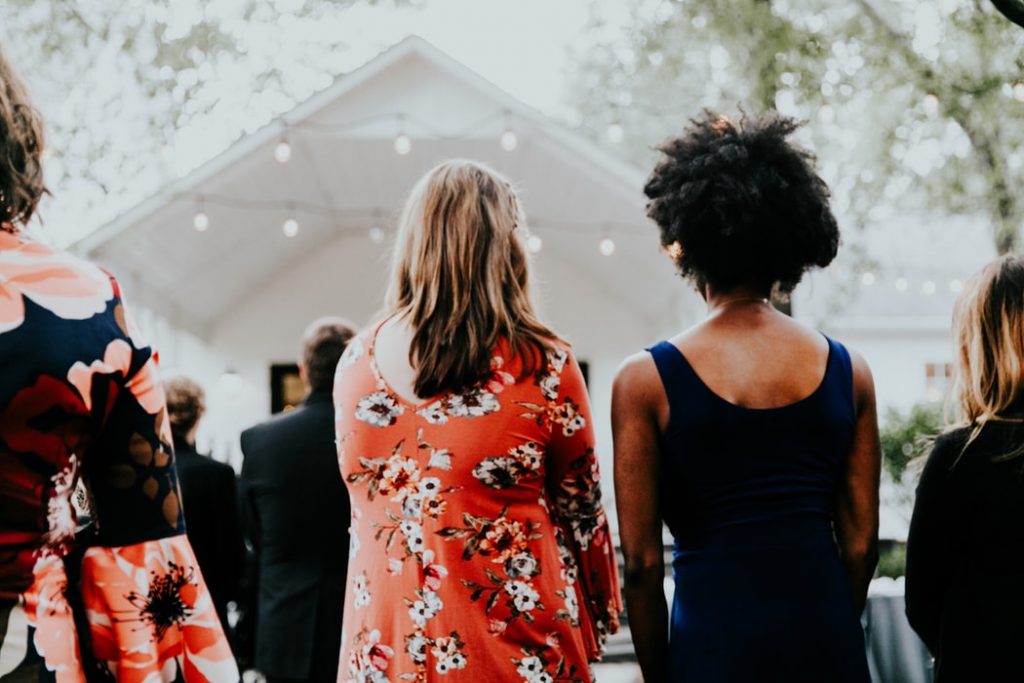 EMBRACE UNAPOLOGETIC AUTUMNAL COLOURS

Sure, it might be cliche, but there's a real comfort in such predictability during uncertain times, we think. During autumn, the change in colour scheme is massive. Indeed, you could almost praise the season on its clear-as-glass branding, if you were that kind of person.

Anyway, when rewriting the theme of your wedding outfit, you should let this shift in hues and tone dictate the day's colour palette. Auburn, maroon, dark green…earthy, rich shades take over and we're well and truly here for it. Harness these colours in your outfit for a synergetic take on the season.

JUMP ABOARD

It's not your big day. Remember that. But you can cry if you want to. You can also wear a jumpsuit if you want to, and rest assured, the famously fickle fashionistas would approve. Indeed, jumpsuit wedding outfits are perfectly suited to the unpredictable, changeable weather of autumn, and are on a seemingly never ending upward trend trajectory. Jump aboard!

MAKE IT WITH METALLIC
For something a little different, consider a metallic dress. That swagger and sparkle simply speaks of a proper wedding party, and that sense of frivolous fashion may well see you all the way through to the festive season. Shall we meet you under the mistletoe?