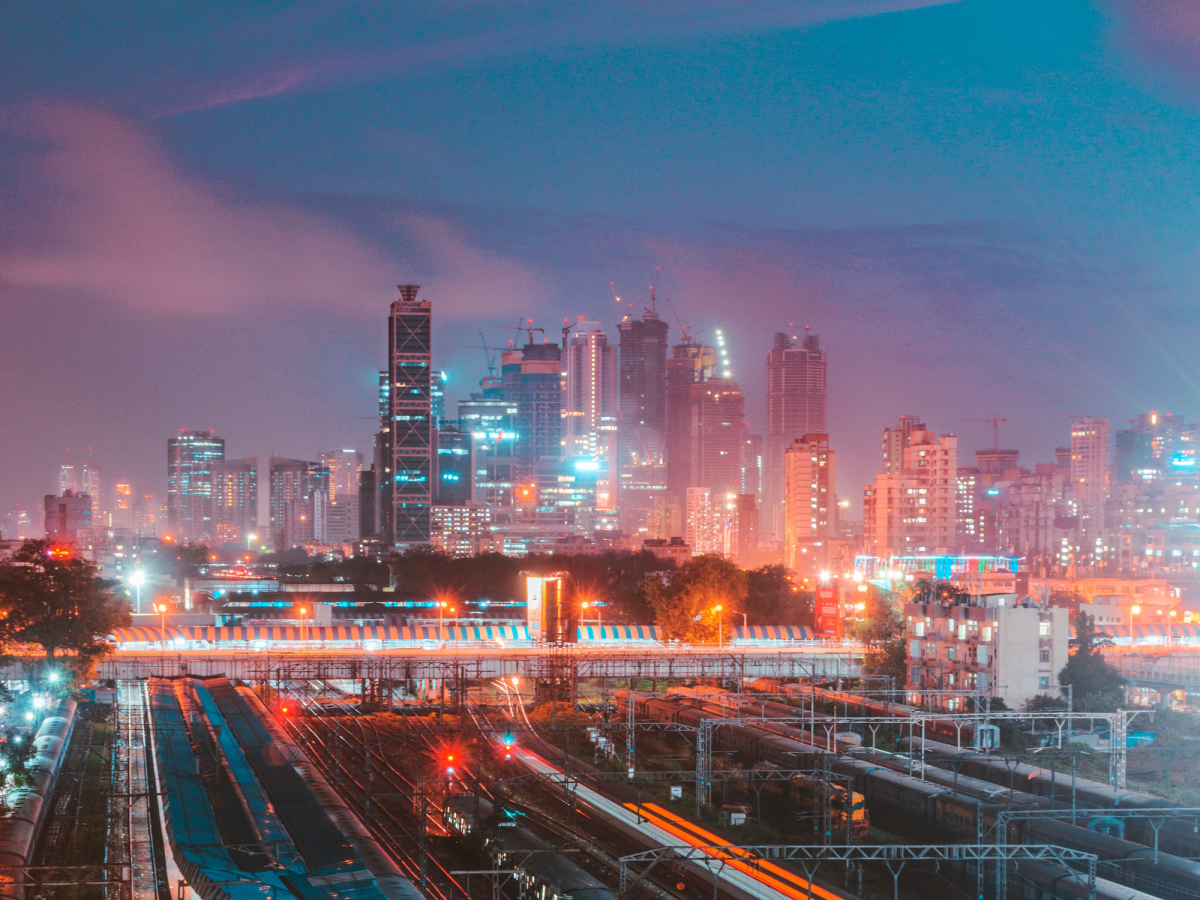 Plan plot and project as much as you like, but nothing can prepare you fully for your first time in Mumbai. The moment you leave the airport, you're welcomed with a cacophony of clashing noise, a miasma of competing aromas, hawkers tugging at your sleeves and heart strings, taxis and rickshaws vying for your attention, your nose taking you one way, your stomach another, and the unrelenting pace never seems to taper. 
But don't let this put you off; instead, it should encourage you. The chaos, the spontaneity, the throwing of caution to the humid wind, it's all part of the package. Regardless, a little knowledge before arriving will stand you in good stead. With that in mind, here's our 5 IDEAL travel tips for Mumbai first timers.
VISA
Before you're able to get immersed in any of that stuff, you first need to get your visa sorted. You'll most likely be entering Mumbai through Mumbai Airport if you're on an international flight. If you're a citizen of the UK, you need to apply for an eVisa online to enter India. Fortunately, the process is simple and can all be done over the web. This new visa system supports short stay visits of 30 days at $10, or a longer stay of 90 days and two entries for most countries, but 180 days, two entries for UK, US, Japanese and Canadian citizens. 
There are also one year and five year tourist visas ($40 and $80 respectively) allowing multiple entries but not a lengthy, continuous stay in the country. Obtaining an Indian visa for UK Citizen requires fulfilment of certain requirements provided through filling out a form. These include the usual stuff; a passport with at least 180 days until expiry, two recent passport-sized photos, the visa fee…you get the picture.
THE BEST TIME TO GO
Given that Mumbai experiences a tropical climate, it's generally at its hottest in April and May. The Southwest Monsoon weather begins in June and during this time heavy rain is experienced which doesn't let up until October. It remains humid in the monsoon season but the temperatures are a little lower, at 26-30°C as opposed to 35°C in April. After the monsoon, it becomes cooler and the air gets dry until late November when winter sets in. Mumbai's winter is more pleasant, with temperatures averaging 25-28°C by day, and mild nights. 
In terms of the best time to visit for culture, there are festivals in Mumbai all year round, but for an unforgettable experience and to see a fascinating side of Mumbai, align your travel plans to the annual Ganesh festival, in August. On the last day of this festival, all the idols get immersed and the spectacle is super refreshing (the audience might get a little soaked, too!).
LANGUAGE KNOW HOW
Most of the people in Mumbai will understand and speak English, particularly the younger generation, and you'll get by just fine in the more touristy spots. Off the beaten track, however, you'll have an easier ride with few words of Hindi and Marathi (the official language) under your belt, just for the extra sense of belonging and to show an appreciation of the way of life here.
Whilst only a cursory clutch of what you'll need, 'namaste' (combined with a respectful pressing together of the balms and gentle bow), 'aap kaise hain?' for 'how are you?' (the response being 'main theek hun' if things are good) and 'kidhar' meaning 'where?' will set you off right. 'Please' and 'thank you' are used interchangeably with the local 'kripaya' and 'dhanyavad', which is convenient for those with goldfish memories.
GETTING AROUND
If you want to move between places, you can use the subway which is the cheapest option and runs frequently, though not totally reliably. Taxis are everywhere in Mumbai; flag one down or if you prefer doing it by app, Ola and Uber are both popular here. Due to the nature of traffic jams in Mumbai, it can get pretty frustrating travelling by road. To beat the traffic every time, consider walking for short distances or taking the train for longer. The local train moves fast between destinations but it can be quite stuffy to ride; bring a fan and your patience. That said, it's quite the experience and definitely worth doing at least once.
EAT WITH ABANDON
Though the water certainly isn't suitable for drinking and hygiene practices at street food purveyors occasionally below standard, to approach Mumbai's foodie scene with trepidation and suspicion will have you missing out on some serious culinary delights.
Instead, we'd recommend embracing eating with your hands, on the street and with abandon, for a truly fulfilling time. Don't miss out on the tangy crunch of Bhelpuri, made from puffed rice, crispy noodles and chutney, given integrity with potato and onions. Save room for any type of filled roti (a buttery, crisp flatbread) you happen to come across; we particularly love Baida Roti, filled with spiced, minced mutton and egg. And for the more adventurous, Bheja (goat's brain) fried with tomatoes and turmeric is just ace. Be brave, and your stomach will be rewarded.
And if you're planning on exploring more of India after your time in Mumbai, then check out these; our 5 IDEAL places to visit in India that are absolutely incredible.