From Paris to Prague and Barcelona to Berlin, Europe is home to some of the most loved destinations in the world. They are also some of the most crowded.
On the flipside, the continent also boasts some lesser-known locations replete with a hidden magic and bursting with culture, charm, and character, helping you connect with the local way of life of a whole host of European destinations, but minus those crowds.
Whilst this year's summer holidays have now largely been booked (and, in many cases, been on), if you're looking for a unique getaway next year full of both intrigue and seclusion, then you've come to the right place; here are 5 of Europe's most gorgeous hidden gems to visit in 2024.
Zermatt, Switzerland
Ideal for being able to say you know what the old Toblerone packaging was based on…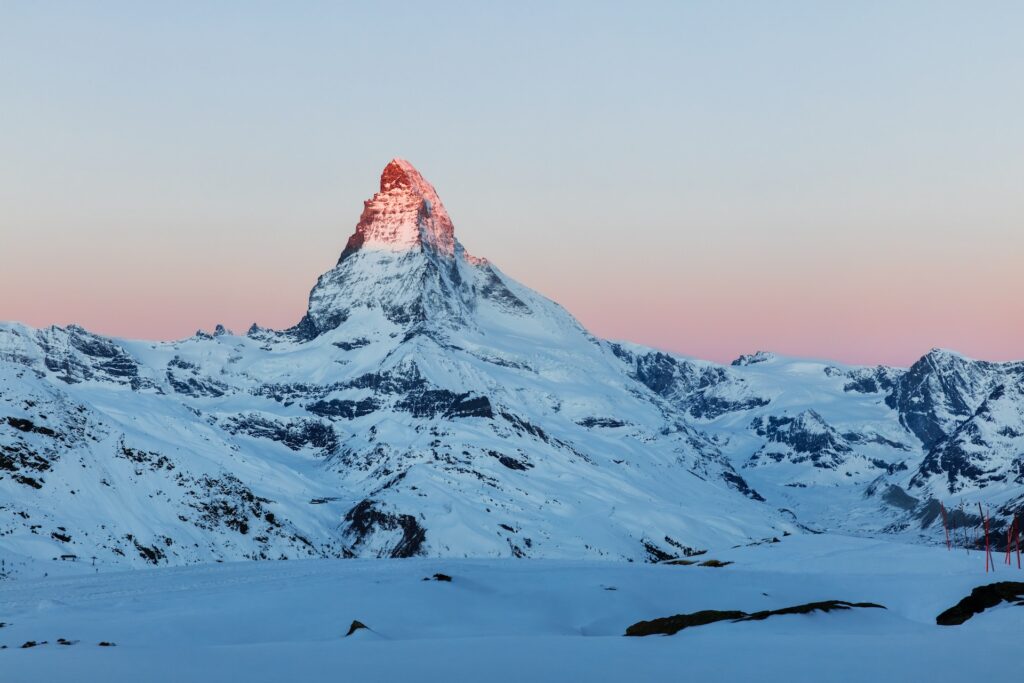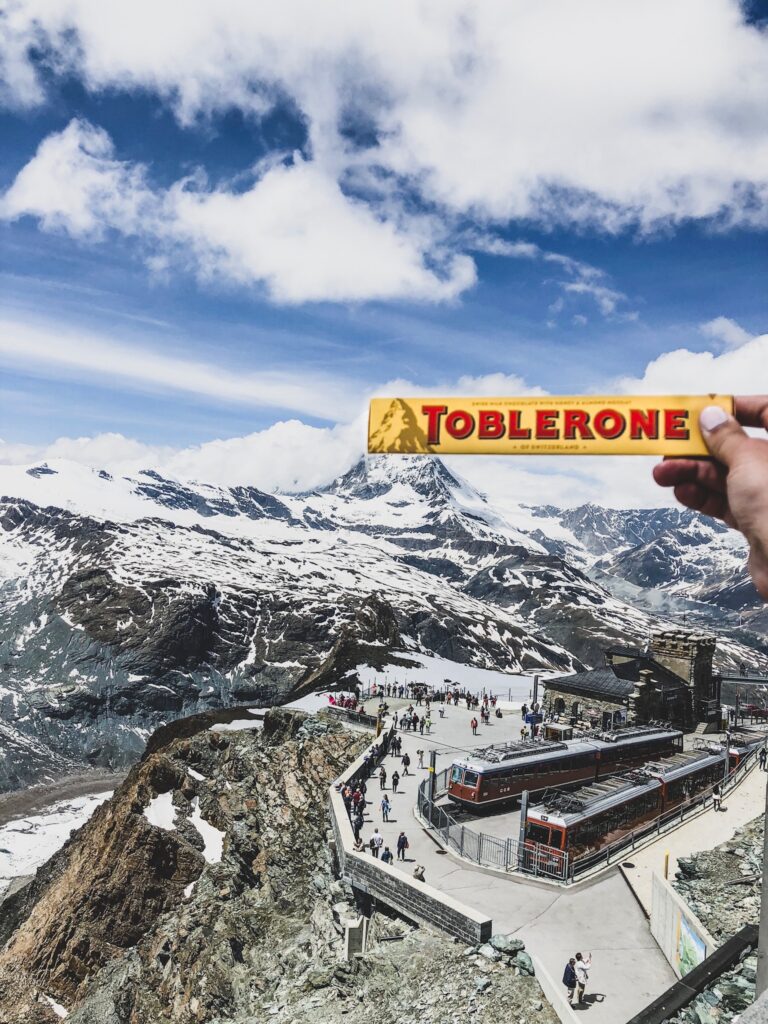 Whether you're hopping off a budget flight or a private jet charter, you'll find Switzerland has so much to offer all tastes and depths of pocket, especially in the lesser-known destination of Zermatt. Home to everything you could want as a climbing, skiing, and hiking enthusiast. Zermatt can be found just below the Matterhorn Peak, with an elevation of 1,600 metres.
The town is filled with restaurants, hotels, boutique shops, and many public outdoor spaces purposely catered for ice skating and curling. You could go hiking out of town to take in the views along the Five Lakes Trail that features its namesake and is joyfully downhill, making it one of the least strenuous hikes in the area.
If you're feeling more adventurous than this peaceful hike, why not try skiing or snowshoeing, then unwind and relax with a spa date at one of the many retreats found in Zermatt?
Read: Which European ski resorts are open for summer skiing?
Pietrapertosa, Italy
Ideal for breathtaking, cascading hilltop scenery…
Found on the slopes of Monte Impiso is the small village of Pietrapertosa. This old town was on the precious stones of the Luvanian Dolomites. Although the village is small, there is lots to do when visiting Pietrapertosa. Take a daring walk across the local zip line and make your way up to the Saracen Fortress. Here you can get the best views of the surrounding rock formation and cascading countryside.
There are several religious sites scattered across this stunning village, such as the Chapel of Our Lady of the Cave and the hermitage of Our Lady of Olive trees. A great place in Italy that isn't as busy as Rome or Naples, Pietrapertosa still offers all the religious, historical, and beautiful sights you could want.
Read: The top 10 foodie destinations in Italy
Mechelen, Belgium
Ideal for medieval architecture and sipping Belgian beer in the sun…
Located between Brussels and Antwerp, Mechelen can be found in northern Belgium, making it an easy destination to get to. Although it is a lesser-visited town in the country, Mechelen is great for families, filled with history and child-friendly activities.
The town is home to the fantastic Burgundian Hof Van Busleyden, St. Rumbold's Cathedral, and the Margaret of Austria statue. The Planckendael Zoo and Toy Museum is an excellent place to take your children. While your little ones explore, you can enjoy a glass of Mechelen's acclaimed beer, Gouden Carolus.
The Faroe Islands, Denmark
Ideal for magnificent hiking routes, raw unspoilt nature and an isolated getaway in the best possible way…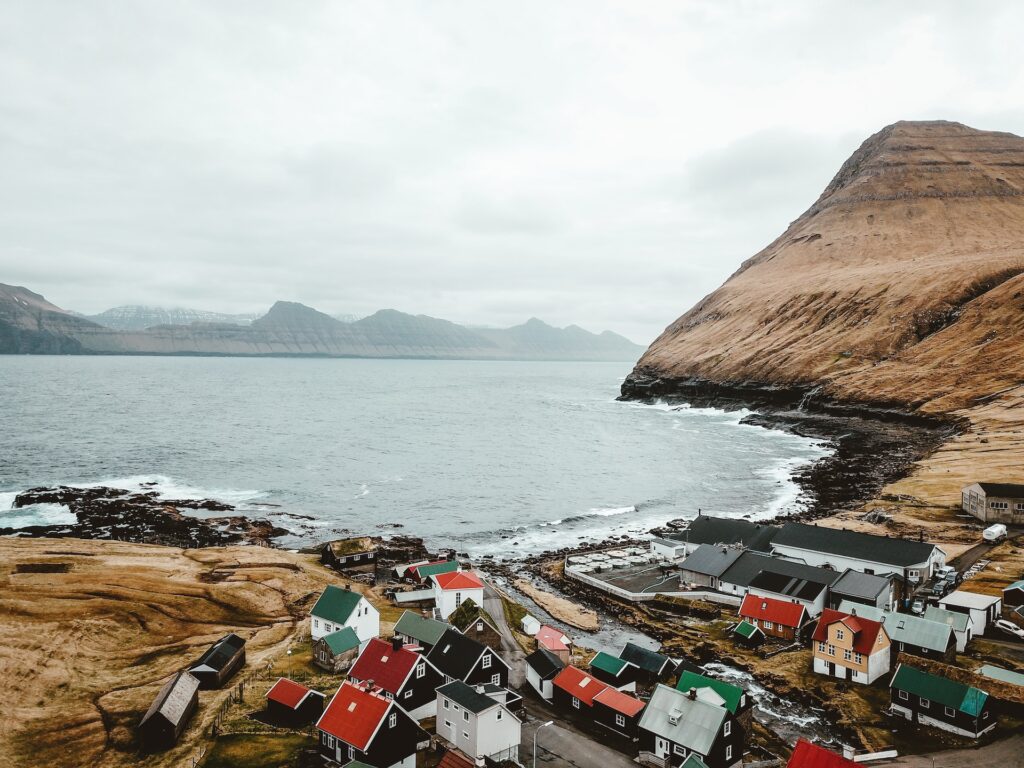 The Faroe Islands are a Danish archipelago consisting of 18 rocky volcanoes situated between Norway and Iceland. Considered one of the safest places to visit in the world, the Faroe Islands have nearly no crime. The Faroe Islands offer lots to see and do for visitors, such as visiting the Mulafossur Waterfall across Vagar Island or taking a trip to the cliff lake, Lake Sorvagsvatn.
For those who love exploring rocky terrain, this is a must-visit destination. The islands are home to many regional birds, but if you are looking for a little more excitement, there are countless spots for cliff diving. The Faroe Islands' population is less than the number of sheep that reside in the area, making it the ideal destination for travellers searching for something far away from the typical tourist traps (or, those who love eating lamb, equally).
This archipelago is a hidden gem and one of the most beautiful places in the Northern Hemisphere. Direct flights from Copenhagen take just two hours, and will set you back around £200 return.
Perast, Montenegro
Ideal for laid back coastal living complete with heritage and history…
One of Montenegro's smallest coastal villages, Perast is home to fewer than 300 people and has just a single main road. This idyllic little village was originally used as a port between the Ottoman Empire and the Venetian Republic. Although tiny, this town boasts a vast depth of ancient architecture and history, romantic waterfront eateries, and jaw-dropping views.
A visit here is not complete without a trip to Our Lady of the Rocks, an artificial island crafted from static stones and old sunken ships filled with rocks. Travellers should also be sure to visit the natural islet in the area of St. George, home to the Saint George Monastery. Perast is without doubt one of Europe's must-visit destinations for 2024.
The Bottom Line
Tourist traps be damned; Europe isn't only about the big hitters. Instead, the continent is full of hidden gems just waiting to be explored. Honestly, they're waiting to be explored; they could do with the extra revenue from tourism…