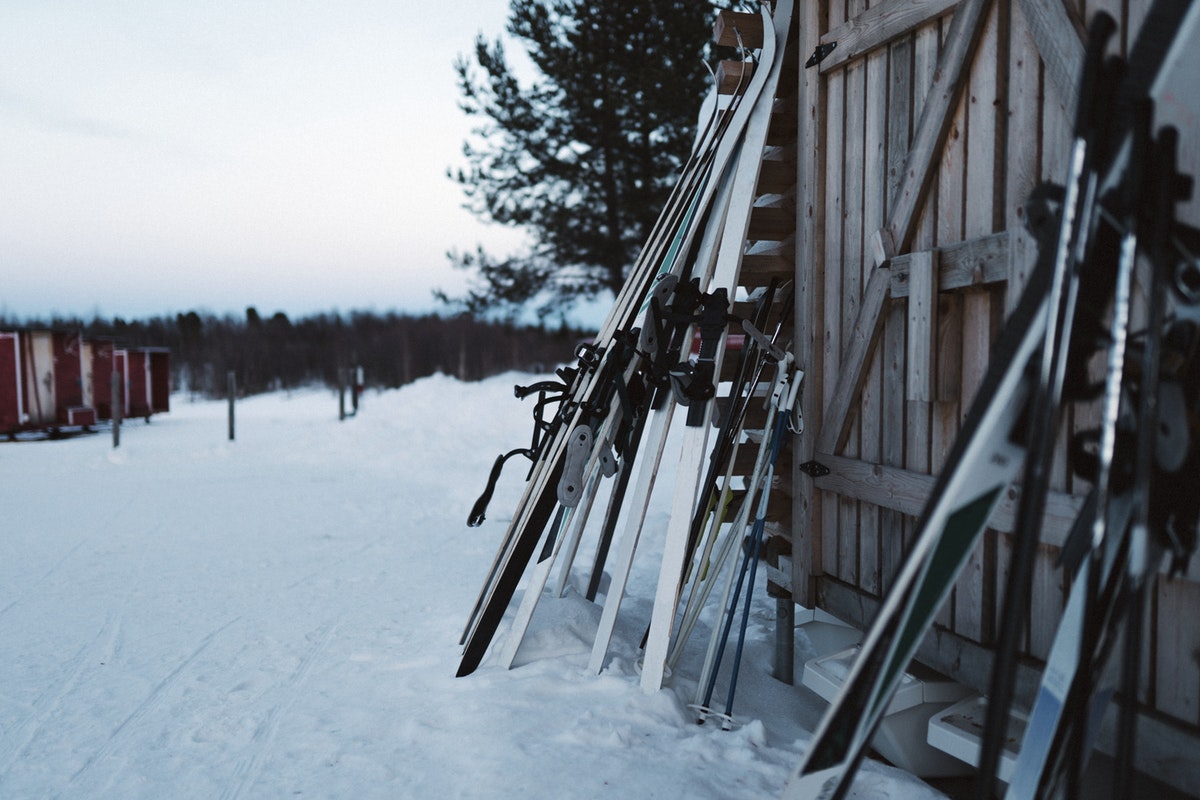 Ideal for those looking to slash the costs of overpriced holidays on the slopes.
Even accomplished skiiers will know the paper shredding capacity of a week on the slopes. Indeed, a holiday for a family of four hitting the Swiss Alps in peak season could cost up to £9,500 for a week according to research from M&S Bank. Inclusive holiday this ain't.
Actually, that's not strictly true. Skiing shouldn't be a pastime reserved for the rich and fortunately, Eastern Europe boasts affordable destinations perfect for some silliness on the slopes. Get more bang for your buck by avoiding the alps altogether and without compromising on your skiing experience, with these 5 of the best budget-friendly skiing holidays in Eastern Europe.
BANSKO, BULGARIA
Contrary to the spend heavy connotations of the name, the Bulgarian town of Bansko constantly tops lists as the cheapest ski resort in Europe. But such an accolade shouldn't carry any negative assumptions; Bansko has loads going on; 75km of piste and some prime slopes, a reliable record of snowfall and an apres-ski full of festivity and cheer.
It's ideally suited for beginner and intermediate skiers wanting to get used to life on the slopes or test themselves a little, though the black run options are fairly limited. If you're looking for Ski Deals in Bansko, you can get seven night's stay, half board per person for the bargain sum of £366.
POIANA BRASOV, ROMANIA
Situated deep in the wild Carpathian Mountains, Poiana Brasov is the biggest and most luxurious mountain resort in Romania. Such prestige doesn't mean it's prohibitively expensive, though. The average cost for a six day ski pass is about £92, and a train from Bucharest station to the resort will set you back just £8. Alternatively, it's a 45 minute drive in a taxi or rental car. Ski season in Romania generally runs between November and April, but it's wise to check current WHO advice on flying as, of course, the current climate of travel is gnarly, to say the least.
If you want to take a break from skiing, Poiana Brasov is also close to Romania's key attractions, like Dracula's Castle, the Rasnov fortress and the medieval city of Brasov. Result!
VOGEL, SLOVENIA
When you see Vogel, you'll understand that the resort's slogan, 'Vogel, just like in a fairy tale', isn't hyperbole. Located in the southern part of the Julian Alps and within the Triglav National Park above Lake Bohinj, the scenery here is breathtaking, to say the least. Just don't spend too long gazing at it as you traverse the 22km of slope available here or you might have an accident. Best suited for beginner skiers and snowboarders, in high season, you can get a six day ski pass for 153 Euros, which is a snip in comparison to the glossier, more populated pistes of Switzerland, France and Italy.
JASNA NIZKE TATRY, SLOVAKIA
If you're on the hunt for fresh powder (no, not that kind, why did your mind go there?) and cheap deals, then say "zdravo" to Jasná Nízke Tatry in Slovakia. Phonetically, that's close to a 'str' if you're wondering, and means hello, but don't worry if you're allergic to new languages, English is spoken well here. What's more, it's a gorgeous space to do business with the slopes. Part of the Low Tatras mountain range in the vast Napant National Park, it's famed for having some of the best off piste opportunities in Eastern Europe. Go careful now!
HARRACHOV, CZECH REPUBLIC
Harrachov in the north of the Czech Republic, close to the Polish border, is home to the Certova Hora ski area. Harrachov itself is one of the oldest mountain towns in the country, and considering the Czech Republic is blessed with many quaint, quintessential countryside communities, that's suggestive of a lovely place to spend time.
You won't be disappointed; the centre itself has a laid back vibe with several great restaurants. We particularly enjoyed La Torretta for its cosy ambience and hearty Italian fare ideal for replenishing dipping energy levels after a day on the slopes. Don't pass up on the country's fine tradition of beer drinking either; a trip to the Novosad microbrewery for a couple is a must. With flights to Prague starting at just £17, the two hour onward train to Harrachov costing just a few Euros, and hotels nearly as cheap, this is a fantastic place to both skiing and the apres fun if you're looking to do things on a budget.
Hey you! Ski over to our travel tips for a skiing trip in Tignes, France if you're looking to extend your trip on the snow.