When we think about travelling to Southern France for a holiday, the first cities that come to mind might be Nice, Cannes, St. Tropez and Marseilles. But there is so much more to discover in this wonderful region, places that aren't always at the top of the tourist trail. Today we're digging deeper, and checking out these 5 of the best small towns in the South of France for a mini break.
VILLENEUVE-LOUBET: THE HOME OF CAMPING IN SOUTHERN FRANCE
Whilst there are plenty of great campsites in the countryside of Southern France, if you're looking for a closer connection to amenities and the buzz of village life, then you should head for Villeneuve-Loubet, a place with plenty of cultural clout and great camping options, too.
A seaside resort at heart, Villeneuve-Loubet is famous for its camping. Our favourite site here is arguably La Vieille Ferme, with its gorgeous open air swimming pool, restaurant and bar, and plenty of facilities to ensure your stay is as comfortable as possible, even if you are sleeping under nylon!
Alternatively, if you're heading southwest into the Aquitaine region, then the town of Les Mathes boasts some of the best luxury camping in the south of France. The choice is yours!
ALBI: BE AMAZED BY BEAUTIFUL CHURCH CEILINGS
Intended to represent the heavens and encourage those in the congregation to defer to a higher power, church ceilings provide a gorgeous, awe-inspiring spectacle, even to the atheists among us.
That is why you have to make a stop at Albi, a town on the Tarn River some 60 miles north of Toulouse. In its cathedral, you will discover a blue and gold ceiling that will leave you breathless, just like so many that witnessed it before you in the previous centuries. Then, cross the river, and you'll get to dream, one more time, under the star-spangled ceiling of Madeleine Church. Two striking ceilings in one city? You better believe it!
Read: 5 luxury French canal cruises for 2022
ARLES: THE BEAUTY OF VAN GOGH'S PAINTINGS
Van Gogh's painting style is unique and depicts a world of colour that is perhaps most geographically realised in the town of Arles. That is because Van Gogh stopped there for some 15 months, and painted some of his most memorable pieces, inspired by the nature around him, in this beautiful town. You will recognise the café from 'Café Terrace at Night' and the 'Starry Night' caught over the River Rhone, in particular.
In fact, to cross a portion of the 31km Canal d'Arles à Fos which defines the city, visitors must walk over the Langlois Drawbridge, which was painted by Vincent van Gogh in 1888. The famous 'Bedroom in Arles' was also painted here, and you can even visit the Foundation Vincent Van Gogh Arles, a museum dedicated to his life and paintings.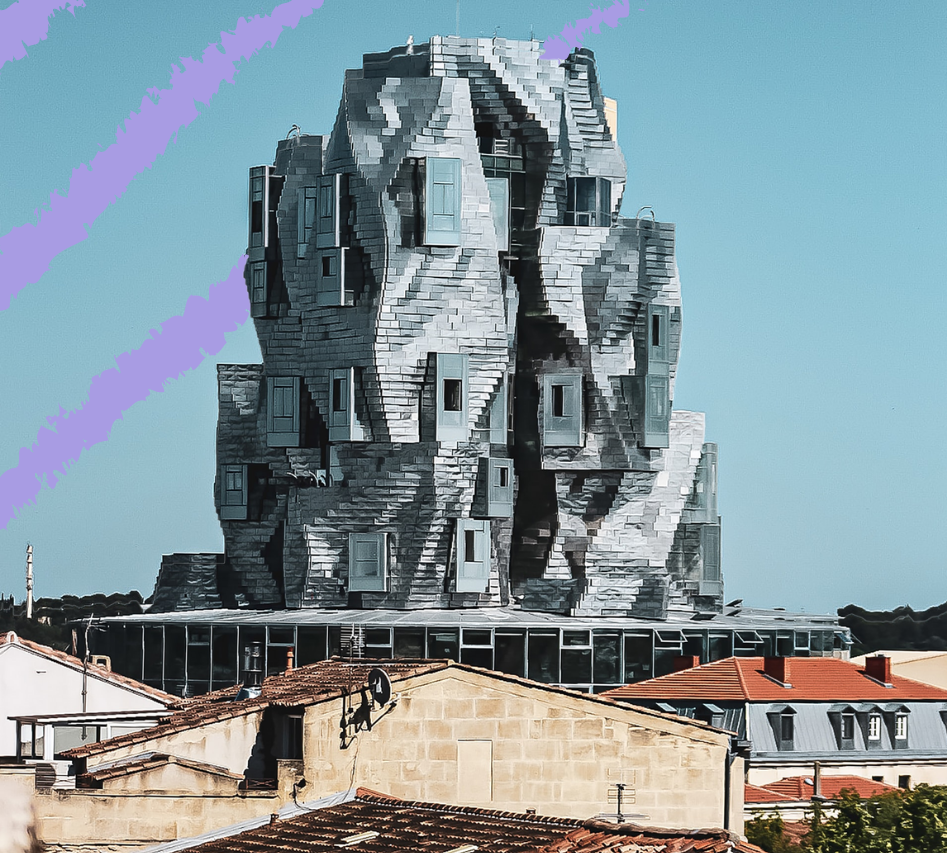 BAYONNE: HAM, JAM AND SO MUCH MORE
France is full of cities and towns that pack huge culinary capital, and Bayonne is one such place. Here, the Musée du Jambon (the ham museum) is a particular highlight, taking you on a thousand year deep dive into the history of ham and the ancient techniques used to make it. It's an interactive experience, and by that, we mean there are tastings all along the way, with an opportunity at the end to buy premium pork products, like pate, saucisson and, of course, Bayonne ham.
You might want to continue exploring the town's culinary heritage with a trip to the revered restaurant Auberge du Cheval Blanc, where the finest Bayonnese produce is cooked according to Basque traditions. Just incredible.
ANTIBES: A SHOPPER'S PARADISE
Visitors to this gorgeous coastal town should focus their attention on Antibes' Old Town, which is an attractive tangle of cobbled streets, boutique shops and markets, and squares complete with continental coffee sipping and people watching.
A trip to Antibes is all about shopping, and to get a feel for the ebb and flow of this lovely place, make for Marché Provençal, open from sunrise until early afternoon each day in the high season, from June to September, with Mondays closed the rest of the year. Here you'll find local charcuterie, cheese, and fresh fruit and vegetables, all of which are reliably high quality, and plenty of souvenirs, trinkets and clothes to buy, too.
After a pit stop at the Antibes' main square, Place de Gaulle, for a pastry, coffee or perhaps even a glass of rosé (so popular in these parts), it's time for a wander. Antibes old town is the perfect place to wander and get lost when shopping; you'll chance upon some unique, one-of-a-kind finds, that we can guarantee!
For more fantastic destinations South of France, check out these 6 of the best places to visit in Provence.