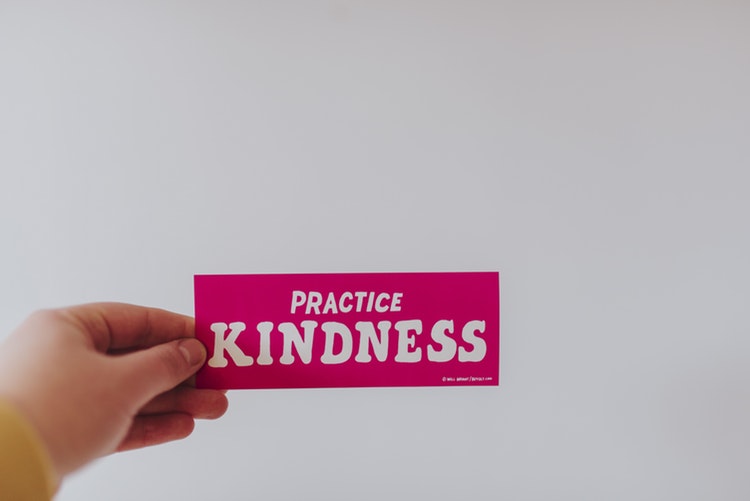 Today is Random Acts of Kindness Day, and while it certainly shoudn't be confined to a single tick on the calendar, we at IDEAL are all about the small (or big) altruistic acts. In celebration, Le Pain Quotidien is encouraging Londoners to make the city a happier place. We've teamed up with the famous bakery to share 5 IDEAL reasons why random acts of kindness are so important.
YOU CAN CHANGE SOMEONE'S LIFE
A random act of kindness could just lift a person's spirits, or you might even change their whole way of thinking. You never know the path another is on, and your random act of kindness has the potential to totally alter that path for the better.The butterfly effect is in full swing here; an act of a moment's length could have positive repercussions for a lifetime.
KINDNESS IS A CYCLE
Quite simply put; it's contagious! A seemingly innocuous act of compassion, and you've started a cycle of kindness, which will hopefully continue rolling ad finitum.  Scientists – and layman with adequate vocabularies, too – call this behaviour 'mimicry'. If someone around us is generous or kind, it spurs us to behave in the same manner.
IT MAKES YOU HAPPY
Research has shown through brain scans that even just thinking about helping others activates the mesolimbic pathway in the brain, which produces the feel-good chemical dopamine. Being kind really does make us happy; although please, don't just think it! Act.
IT REDUCES STRESS
Doing good does you good. Being kind to someone else has been shown to greatly enhance our mental well-being. According to research it also makes you feel more satisfied with life. How does being kind make us healthier? One theory is that it increases our mental well-being by lowering the amount of stress hormones we produce.
IT MAKES YOU MORE ATTRACTIVE
We find people with an appealing personality more attractive. Research shows that people rate people's faces that look 'kind', 'honest' and 'decent' as more attractive than any others.