Phew. This year has been a bit of a drag, right? And that's putting things very mildly indeed. We could all do with some escapism right now, a place to take our mind off the world's troubles, to rest, relax, and unwind.
Let us introduce you to the Coconut Coast. Yep, even hearing those two words brings a sense of serenity; evocative of golden sands, clear waters, gently swaying palm trees and an overall sense of paradise on Earth. This 30 mile stretch of coastline, on the Dominican Republic's easternmost tip, is more officially known as Punta Cana, and the tropical paradise boasts more watersports, luxury resorts and beach-based reclining than you could shake a palm tree's branch at.
If you're looking for itinerary inspiration for your travels, and want a fantastic mix of active and at ease, then you've come to the right place; here are 5 of the best things to do in Punta Cana, Dominican Republic. 
APPRECIATE THE NATURAL WONDER OF SCAPE PARK & HOYO AZUL
If you're looking to combine natural wonder and high adrenaline activity, then Punta Cana's Scape Park will suit you to the ground. Or should we say, suit you all the way to 45 feet under the ground; in Scape Park's Hoyo Azul 'Blue Hole', you'll find a 14 metre deep cenote sitting at the bottom of limestone and vegetation. A swim underground here is to cleanse the soul and enjoy the ultimate feeling of tranquillity, which is ideal before reentering Scape Park proper, where things get very active again.
Though Hoyo Azul is the main attraction, Scape Park is gorgeous throughout. Comprised of the Caribbean sea, underground cenotes, jungle and cliffs, for thrill-seekers the highlight of the park is the tree-to-tree zip lining here, which takes in the park's splendid natural surrounds at high speeds. When you're done, cool back off swimming in the underground caves. And repeat. What could be better?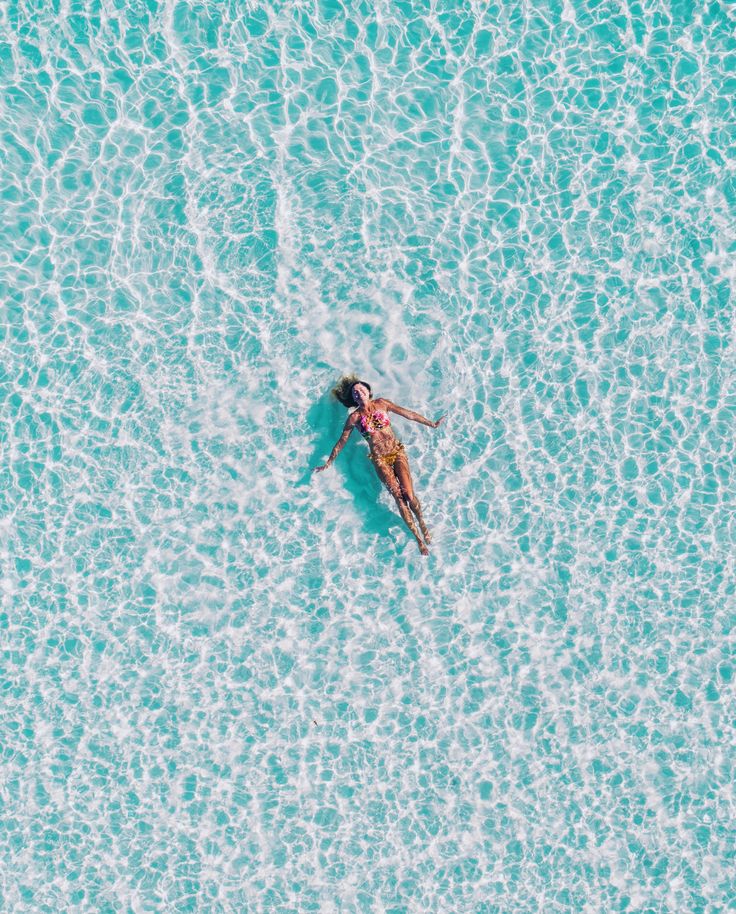 ENJOY WATER SPORTS ON MACAO & BAVARO BEACH
Punta Cana is particularly famous for its water sports, with aficionados and amateurs alike heading to the Dominican Republic's east coast for scuba diving and surfing, in particular.
Playa Macao is around a 30km drive from Punta Cana, but the journey itself is worth it, full of spectacular scenery and natural wonder. Taxis should set you back around £20. That said, many head to Playa Macao for surf lessons, and there are a couple of surf schools here that will arrange transport from your hotel in Punta Cana to the beach and back. Macao Surf Camp is the leading place to get comfortable on a board here.
Alternatively, even closer to Punta Cana is Playa Bavaro, which is a little more built up and connected to several of the coast's major resorts, but no less beautiful. It has jet skis for hire, scuba diving excursions to take, and plenty of lovely little beach shacks and more fully-fledged (relatively speaking) restaurants grilling up the catch of the day. More often than not, this is lobster! We did say this is paradise, right?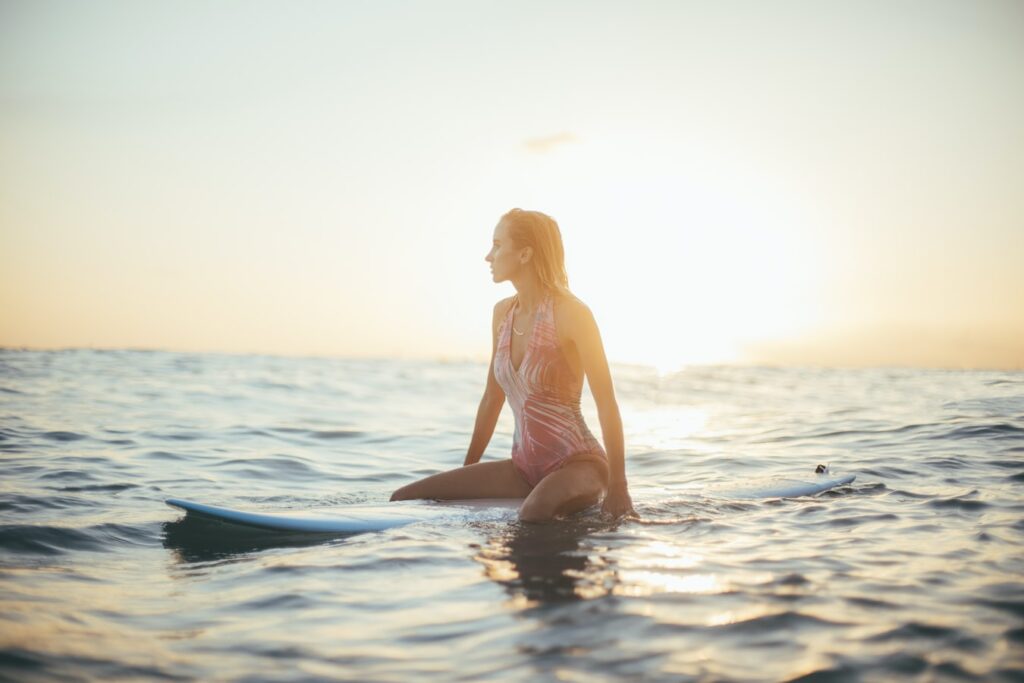 SWIM WITH DOLPHINS
Speaking of activities which call to mind 'tropical paradise', before you dive into your grilled lobster lunch, how does swimming with dolphins sound? To get the chance to swim with dolphins in Punta Cana, your best bet is actually inland (only slightly) at Dolphin Discovery, a water park in Punta Cana town which offers the chance to frolic with these beloved creatures for a full 40 minutes, and even take photos with the dolphins at the end. Now, is that a camera or the dolphin clicking?
After your swim, learn about local conservation efforts, the dolphin's nutrition and more in the park's educational facilities.
TAKE IT EASY ON SAONA ISLAND
Phew, if all the full-on activities in Punta Cana have got you needing to take a load off, away from the watersports and distraction of thrill seeking, then a day trip to Saona Island is where you should head. Here you'll find some of the best beaches in the Caribbean, the shallow waters just perfect for snorkelling, and the surrounding sea replete with starfish and coral reefs.
Saona is one of the most popular destinations for a day trip from the Dominican Republic's main island, and it takes around an hour and a half by catamaran from Bayahibe, a resort area around an hour from Punta Cana (day trips from Punta Cana take around 10 hours in total). It's part of the government-protected nature reserve and the East National Park (Cotubanamá), which also includes the incredible Playa Palmilla beach. Look for a boat excursion which also takes in Palmilla on route to Saona for the full tropical paradise experience.
Saona island is especially famous for its Sea Turtle Sanctuary in Mano Juan, which is doing great work (the scenery's not half bad, either!). That, or simply enjoy the peace and tranquillity of Saona's best beach, Canto de la Playa, on the island's south-east tip. Heaven!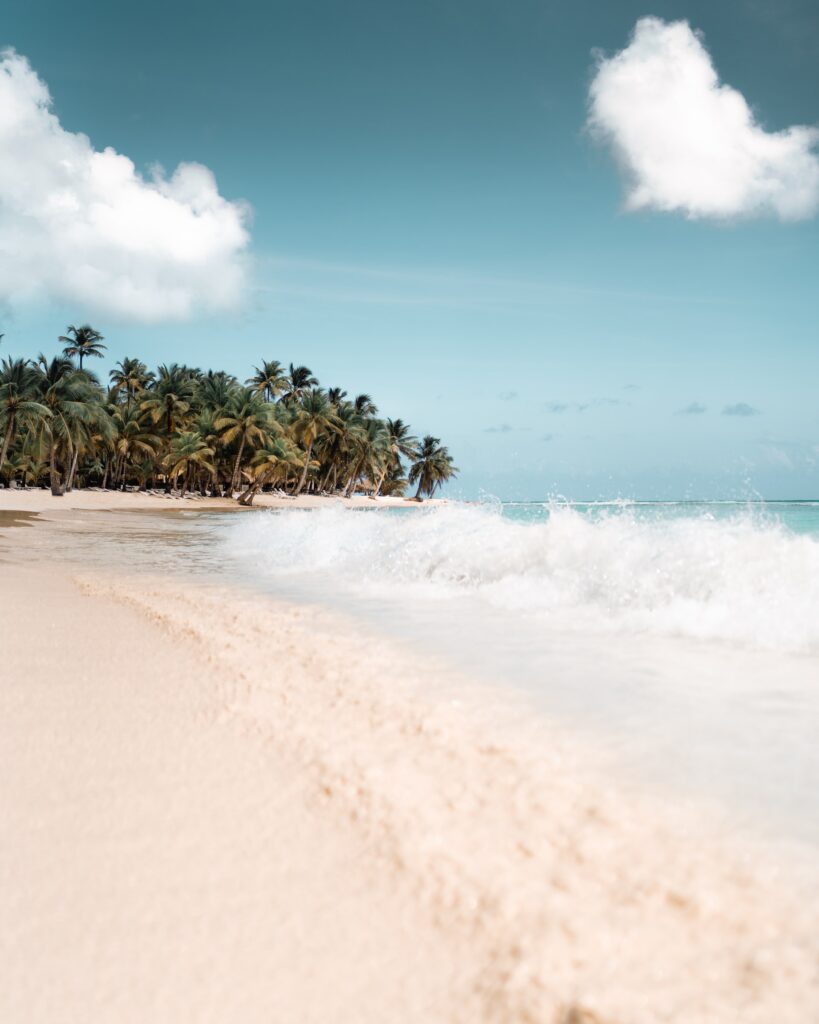 INDULGE AT THE CHOCO MUSEUM
For something totally different but no less enjoyable, Punta Cana is home to a museum of chocolate, the ChocoMuseo. That's all the boxes of 'paradise' ticked, then. This cute little shop provides visitors with a display and guided talk on the history of the Dominican Republic's cacao production, with the chance to see real cacao beans and pods in action, along with a series of samples to really get you thinking about chocolate deeply.
The longer, immersive 'From Bean To Bar' talk (which lasts around two hours) is definitely worth booking in for. There's also a chance to take a short lesson in making chocolate truffles, for those who want to get truly hands on. A lovely opportunity to enjoy a morning or afternoon offering something a little different in Punta Cana, we think.
Should you be planning a more expansive exploration of the Caribbean, check out our 10 IDEAL ports of call on your next Caribbean cruise.