Didn't you get the memo? Identkit is out, outstanding is in. Ditch the IKEA flat pack (responsibly), recycle those stacked Gü pots and embrace you in interior design form. Indeed, your property should represent your own unique tastes and preferences, but above all, it should also show off your personality; reflective of your journey through this crazy thing called life. 
Don't know where to start? Well, you're somewhat missing the point seeking generic internet advice, but if you are to put your trust in the page, then it might as well be us. Here are 5 IDEAL ways to add personality and your own sense of style to your home.
Choose Artwork You Love
Designer prints and overt displays of your artistic tastes are bang on trend at the moment. However, instead of just hanging the latest fashionable quote or trending artist – something overly generic, basically – opt for something more personal. Art is subjective, and for many people, it's a succinct way to channel a unique, innate part of personality.
It's not only about what you hang, it's how you hang it, too. Make sure the picture frame is the appropriate size, shape and colour, and fits in with what's inside it as well as the art's overall place in the room.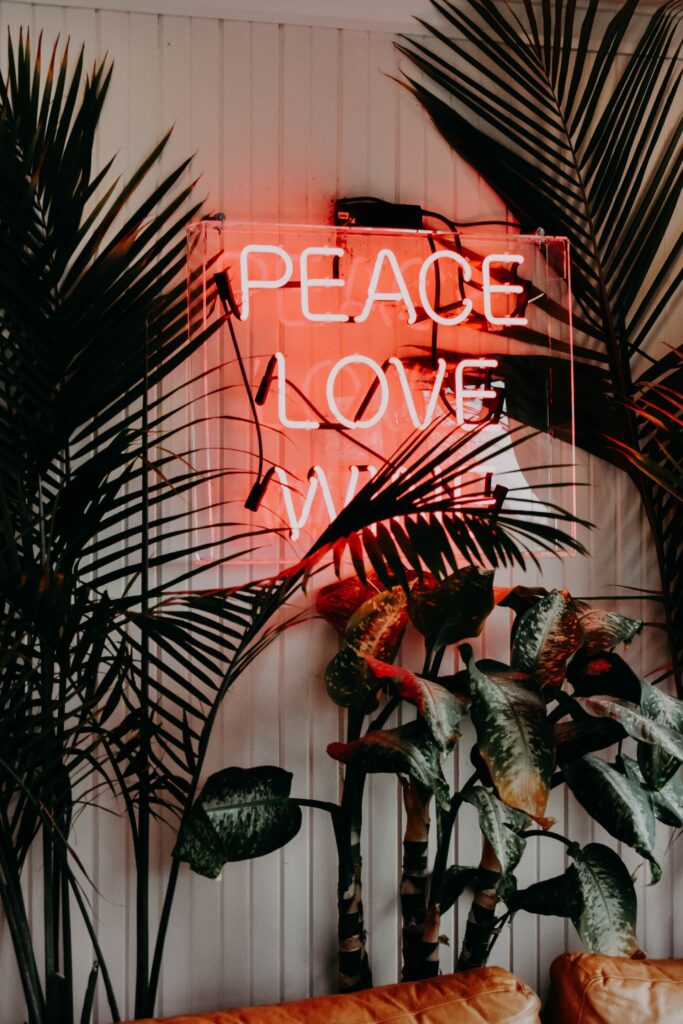 Show Off Your Hobbies
The fantastic thing about having esoteric hobbies is that the equipment which you've accumulated over the years, rather than being a storage burden, can bring real character to your house.
As such, you shouldn't be shy about showcasing them in your décor. If you're a musician, an item of aesthetic intrigue, if you have the space, could be your piano. Pianos aren't just great for the people that play them; they provide a fabulous focal point when you have friends and family over. For those operating within tighter confines, an acoustic guitar placed gently against a wall, all curved lines and contours, can look pretty beautiful too.
Please don't stop (with) the music; if you're a movie lover, frame posters of your favourite bands or flicks, which you can hang in your bathroom or bedroom (landlord permitting, of course). And should cooking be your thing, combine the ornamental with the functional by displaying your utensils in an interesting. If you're an architecture buff, having your favourite design books on show is a great way of adding personality to your home, too.
Incorporate Your Favourite Colours
An easy way to add personality to the domestic space is to use your favourite colours to show off a little of yourself. Again, favoured colours can be idiosyncratic in delivery, and in some rooms, it may not work if you want to paint every single wall in black or mauve or whatever you prefer. Depending on your choice, you could add a feature wall showing off the shades which define you, or simply decorate with colour coordinated accessories to bring hints of your favourites to the forefront.
You can also add your favourite colours to your home via ornaments, vases and plant pots.
Don't Be So Modest
Although creating a shrine to your personal achievements is best avoided if you're to retain even a scrap of dignity, showing off a few moments you're proud of certainly isn't a crime. The ideal, subtle way to showcase them is to incorporate individual pieces into the overall interior design of the space.
You could frame specific medals or certificates and add them in with other artwork or gallery wall features. What's more, you could also make some of your accomplishments such as trophies (of course, if you don't have to return them) into usable pieces such as coffee table ornaments.
Kitchen Confidential
Posters on the walls, jazz art on the easel….it's all a bit uni-chic, right? But the kitchen is a space where you can imbue personality with just a few simple touches. It can be as easy as repurposing existing utensils and storing your ingredients in a way which shows them off.
We're also big fans of decorative, customisable homeware from artisanal makers like The Sculpts. This enables you to put your own stamp on common pieces, whether that's via a snappy phrase, imagined family emblem or element of iconography that has particular meaning to you.
On a more micro level, having a large fresh fruit and veg basket on show can bring real energy to a room and for no real cost, as you'll be eating the produce and restocking it, as and when. An ever changing, edible, room centrepiece? Sounds good to us. Having a spice rack on show with tastefully arranged jars will have a similar impact. With regards to utensils, having pans, woks, whisks et al hanging from hooks creates a ramshackle, lived in feel which feels great to be amongst.