It's hard to find someone who doesn't love to travel. The desire to explore new destinations, see new sights and learn new things is a narrative thread which runs through the very fabric of the human psyche, for most people at least. Whilst this is a passion that certainly unites us, it's also true to say that one person's idea of a dream holiday may well be another's idea of one from hell. On the marmite spectrum of themed trips, one based around sport seems to delight and disgust travellers in much equal measure. If you're in the former camp, then read on; our 6 IDEAL cities to visit worldwide if you're a sports fan.
NEW YORK, USA
If North American sport is your thing, then you'll be spoilt for choice in New York.  Whether it be ice hockey, basketball, baseball or NFL, many of the biggest teams in America ply their trade in the Big Apple. New York Yankees, Brooklyn Nets, New York Knicks, New York Giants, New York Jets, New York Islanders and New York Rangers…the list goes on. New York is also home to New York City FC and New York Red Bulls in the increasingly popular Major Soccer League.
Perhaps most spectacular is that New York hosts one of the 'Grand Slam' tennis tournaments each and every year, so a trip to New York isn't only a great choice for fans of North American sports, it can be an excellent option for tennis aficionados as well. 
LONDON, UK
If you love your football, London is the place to be. During the current 2019/20 Premier League campaign there are six teams in London playing week in, week out in the competition. Arsenal, Chelsea and Tottenham Hotspur are all elite European teams doing their thing in the capital, and each have modern, supersized stadiums (Spurs only finished their new stadium a couple of months ago) which are worth a look even if the footy isn't on. Teams from all over the country come to play in the capital, so whether you're an avid Arsenal fan or real Reading supporter, you can see some of the best clubs play in the capital. Should you be watching either of the huge North London teams, check out our article on the best places to eat in the area here.
You can also enjoy international and club cricket at Lords' Cricket Ground and the Oval, international and club rugby at Twickenham and of course Wimbledon during the summer, which is arguably the most iconic tennis tournament of them all.
TOKYO, JAPAN
The Japanese follow baseball closely and there are two big teams to watch when in Tokyo; The Yomiuri Giants and Tokyo Yakult Swallows are the major teams in the city and both play in the Nippon Professional Baseball's Central League.
Football also has a big following with FC Tokyo being the top team, closely followed by Tokyo Verdy. Rugby Union is progressing nicely in Japan and Tokyo is home to the Sunwolves who play in the International Super Rugby competition. With the Rugby World Cup being hosted here right now, the sport is only set to get bigger. Also, don't forget to check in with a sumo wrestling event; a fantastic opportunity to experience an authentic Japanese sporting event when in the capital.
RIO DE JANEIRO, BRAZIL
If you want to experience football with a passion that puts our British rivalries to shame, then a trip to Rio De Janeiro is a must. Home to Botafogo, Flamengo, Fluminense and Vasco Da Gama, some of the most historic teams in world football play in this iconic city.  Not only that, but Rio De Janeiro is home to the Maracanã Stadium, which is one of the biggest and most atmospheric in the world, especially when the Brazil national team are in action.
Volleyball and basketball are also popular in Rio De Janeiro but if you want to have a game of football just head to the Copacabana Beach where you will always find the locals playing.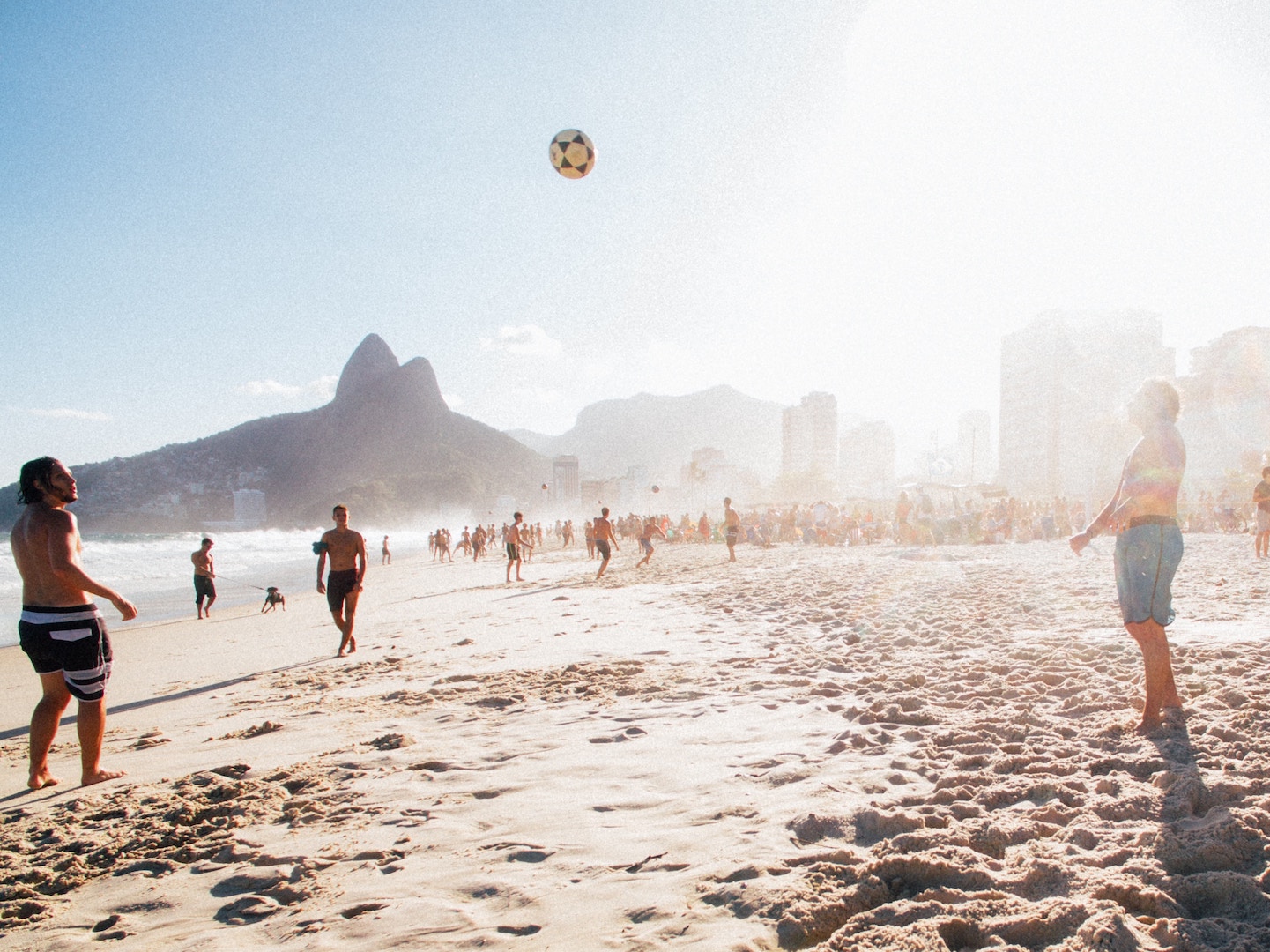 MELBOURNE, AUSTRALIA
For those who enjoy cricket, Melbourne is a great place to visit as it is home to the Melbourne Cricket Ground (MCG), which is the largest cricket stadium in the whole world. Watching the Boxing Day Test Match in Melbourne is a fine tradition indeed (and a boozy one at that) but there are plenty of sports to watch aside from cricket if you'd like your trip to be a more all-encompassing affair where sport is concerned.
Australian Football, rugby league, rugby union and the Australian Open tennis tournament are all big draws for sports fans in Melbourne, too. There's also the Australian Grand Prix which is held at Melbourne Grand Prix Circuit for those into motor racing. Something for everyone, indeed.
CAPE TOWN, SOUTH AFRICA
The main spectator sports in Cape Town are cricket and rugby union, make no mistake. If you'd like to see the international or top local teams in action then a trip to Newlands is a must. Here you'll find Newlands Stadium and this is home to the South Africa rugby union team, the Stormers and Western Province.
The Sahara Newlands Stadium is where you will find the South Africa international cricket team, plus the Cape Cobras and Western Province cricket teams also ply their trade here. If you want to catch a football match, you can, at the 34,000 capacity Athlone Stadium, home of Santos Cape Town.