Christmas is coming, and it's time to start thinking about presents and celebration ideas for the holiday season. This year, a little imagination goes a long way, we think. So instead of falling back on all your tried-and-tested gift and celebration ideas, why not try something a little different this year? If you're after the best gifts for him or for her in the UK right now, as well as a little celebration to get you in the Christmas spirit, then read on; our 6 IDEAL gifts for Christmas 2019.
PERSONALISED SLOGAN APRONS
You and your family probably do more cooking over Christmas and the winter season than at any other time of the year, right? It's crucial, therefore, to do it in style.  Achieving sartorial splendour in the kitchen isn't always easy, but with personalised aprons, there's hope yet. 
What's great about these personalised numbers and other personalised Christmas gifts available is that you can custom the present specifically for its intende. You can choose the words that appear on them and often the style, colours and aspects of design. Many custom apron services allow you to write whatever you want, from your name, a funny joke, or even the family motto (if you have one, that is). So, this year, when you're elbows deep in the turkey, with roast spuds surrounding you and gravy in your pockets, at least you'll be doing so looking clean and cool.
THE LOCAL PANTO OR BALLET
Give the gift of entertainment this Christmas. Going to see a pantomime is one of the best ways for you and your family to celebrate the Christmas season, get into the spirit, and have fun. It's worth pointing out, however, that you don't have to stick with the local panto at the village hall. This year, why not strike out, arrange a trip to London and enjoy the city looking at its finest, twinkling lights and all. This year, the Nutcracker is being performed by English National Ballet at London Coliseum. Or, the London Palladium is hosting Goldilocks and the Three Bears. Sounds like a magical evening to us.
A WEEKEND AWAY WITH A CHRISTMAS MARKET
Christmas, of course, isn't just a time for gift-giving; it's also a chance for you to get out there and amongst it, seeing the lights, drinking the mulled wine and enjoying the buzz of the season.
So, consider Christmas market tour and get you into the spirit of the season, a gentle, enjoyable reminder of the generosity of this most wonderful time of the year. You can visit stollen and cheese food stalls that are doing their darndest to make you festively plump, boutiques offering decorations, and stalls where you can pick up seasonal treats for enjoying back at home.
Check out our IDEAL guide to England's best Christmas markets over here.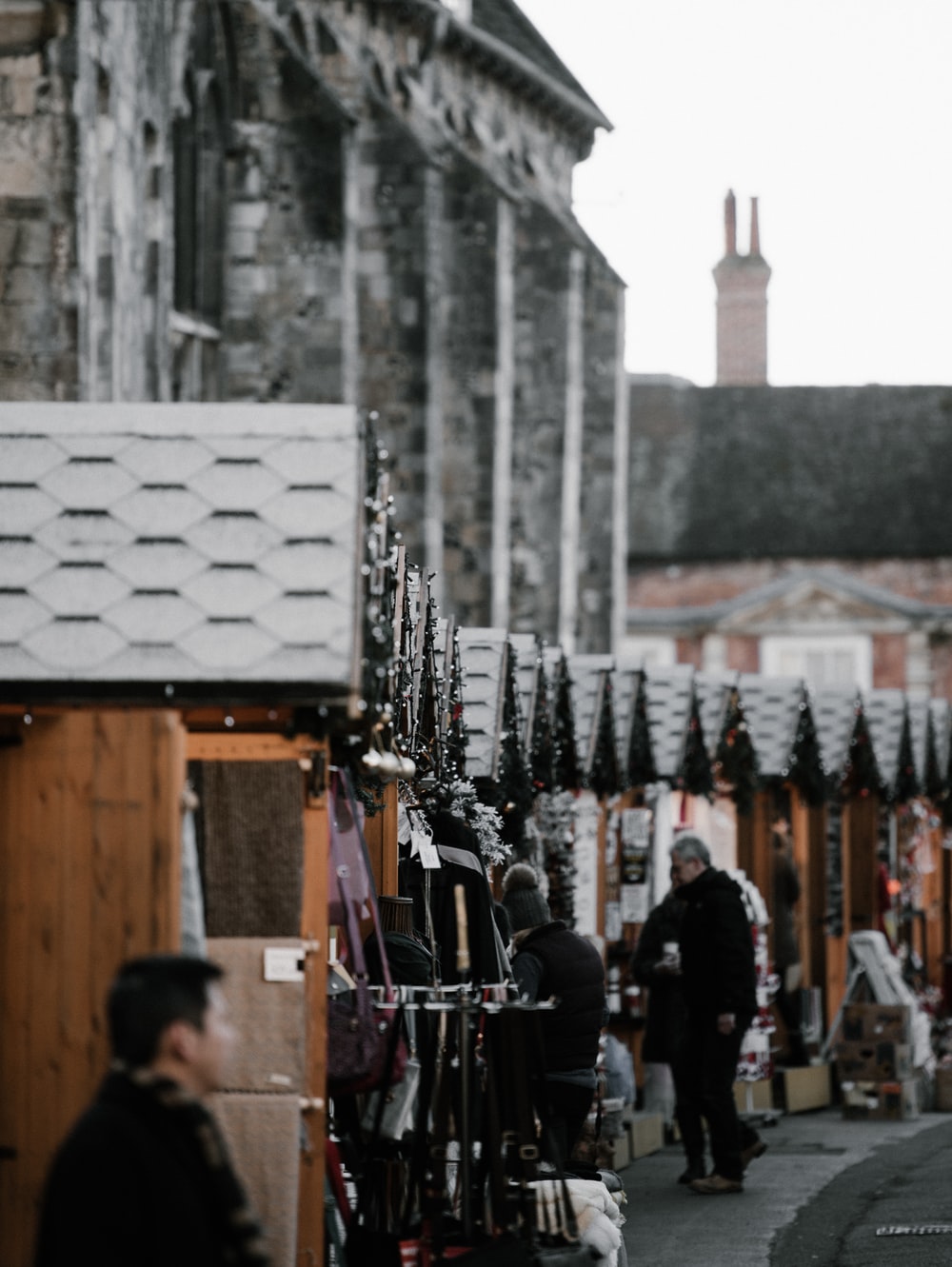 WHISKEY TASTING SET 
In the bleak midwinter, when frosty winds may moan, there's nothing better than curling up in front of the fire with a cup of hot toddy full of festive flavours. You can always turn to a hot toddy to warm you up, or a whiskey on the rocks for that matter, if the 'hot' part isn't your thing. Indeed, if there was a season to enjoy the soothing warmth of whisky, it has to be Christmas. That's why whiskey tasting sets are the ideal gift for whiskey connoisseurs this Christmas. The beauty of this is that you get several small bottles of whiskey and a set of tasting cards to go with them. You're able to try different products side by side, refine your palate and reflect on which you like. Lovely stuff.
A TRIP TO OXFORD STREET
It can be hard to know what to buy someone for Christmas. So why not take them on a shopping trip instead? Oxford Street at Christmas can be quite a magical sight and has some of the most spectacular Christmas lights in London. Wandering down the street and admiring the seasonal window displays lining will certainly get you in the festive mood. Indeed, Retailers go out of their way over the Christmas season to dress their windows beautifully and entice customers. One of the best places to take the family is Selfridges in London, a department store with a long history of spectacular displays. Selfridges usually dedicates an entire floor to Christmas, allowing customers to get up close and personal with stunning displays and exotic gifts.  
A STAR THEATRE PLANETARIUM
Bring the outdoors in this Christmas with a star theatre planetarium. While, the idea of purchasing a planetarium as a gift set might seem, frankly, a little out of the budget range of most families, but actually, it's more affordable than you might think. Indeed, you can pick up a planetarium (essentially a projector that recreates the night sky in your living room) for less than £150. 
A planetarium is, by all measures, a unique gift. What's more, it's something that the entire family can enjoy. All you do is switch it on, and the projector device will cover the walls and the ceiling with stars, planets, asteroids and nebulas. You can then use it as a gift for the kids to educate them (and older ones for that matter) about the size and scale of the universe; a thrilling thought for the little ones. Could some alien species on another planet be celebrating their version of the holidays right now too? 
Sponsored by: