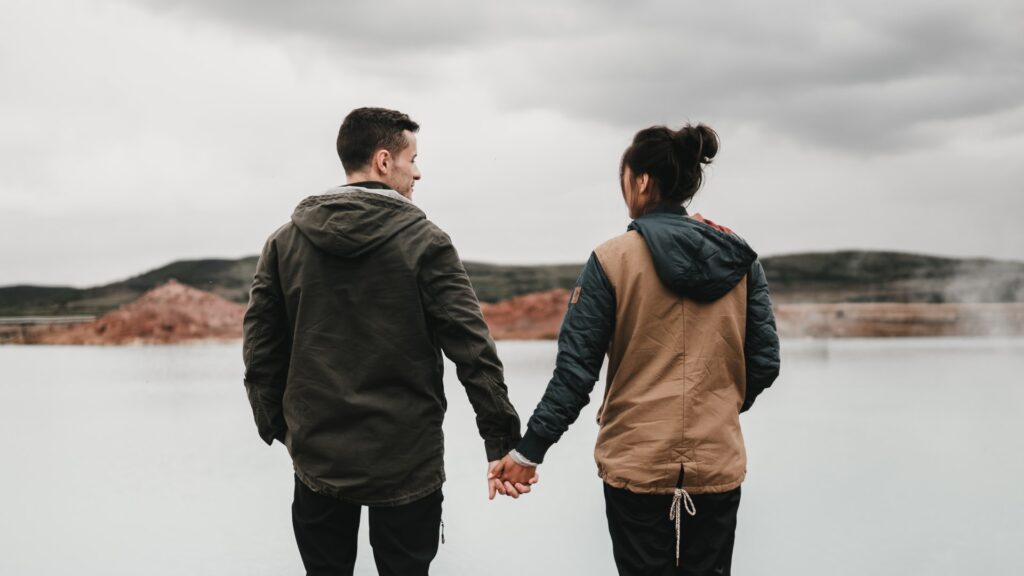 A luxury trip to Iceland? Well, they are serving whole lobsters for just £5 at the moment…
Joking aside, after the year we've all had, the country as a whole is in need of a holiday far beyond everyone's favourite freezer based supermarket. While travel is still difficult, now is the ideal time to plan – and we mean really plan – that dream getaway. 
With Conde Nast Traveller predicting that after the coronavirus, 'modest mini-breaks will be swapped for blowout bonanzas", we can't wait to organise something truly special; a luxury break to celebrate coming out the other side of this thing in one piece.
Of course, luxury travel means different things to different people, and although the first connotation with the word is so often found on the beach, if you don't fancy a holiday spent on golden sands (more sitting and doing nothing like we've been doing all year) then why not play the opposite game and consider a holiday in Iceland?
The Land of Ice and Fire is just the change of scenery we need; a jolting, magical place sure to dust off the cobwebs after a year of social distancing, self isolation and lockdowns. If you're looking to explore further, here are 6 ideas for the IDEAL luxury trip to Iceland. 
PRIVATE TRAVEL
A huge part of luxury travel is the opportunity to take things slow, not having to rush from site to site, museum to restaurant, or spa to Northern lights viewing spot. Such trips, spent hastily travelling from place to place, often in large tour groups and not at your own pace, certainly aren't relaxing. Instead, consider hiring a private driver to take you to spots remote and off the beaten path.
If you want to go all out, then what about a private jet? Yes really. The experts at BitLux Travel tell us that private jet rentals are becoming more and more feasible – see: affordable – for everyday folk, and following the coronavirus pandemic, private airline companies are likely to find their services needed by a wider range of travellers keen to keep things tight and exclusive.
One of the most surprising parts of private plane travel is that the fees are not based on the number of passengers, but the flight itself. With a group of a few friends or colleagues, many people find flying private less expensive than flying business class because of this. Doing so in Iceland, with the chance to view the dramatic landscape from below, sounds just the first class ticket to us.
HIRE A HELICOPTER
Speaking of things that fly in the sky – nope, not the country's famous puffins – an Icelandic holiday spent in a helicopter provides perhaps the very best opportunity to appreciate the stunning, dramatic scenery that this great country has to offer. A puffin's eye view of the Retreat Spa and its famous outdoor lagoon, the Gullfoss Falls, Öxarárfoss Waterfall, and the geysers and glaciers of Vatnajökull and Snæfellsjökull from the unrivalled vantage point of a helicopter? Yes please!
The exclusivity of having a helicopter experience just for the two of you is pretty luxurious, don't you think? Incredibly, helicopter tours for two of some of Iceland's most famous sites start at around ISK 50'000 – that's less than £300!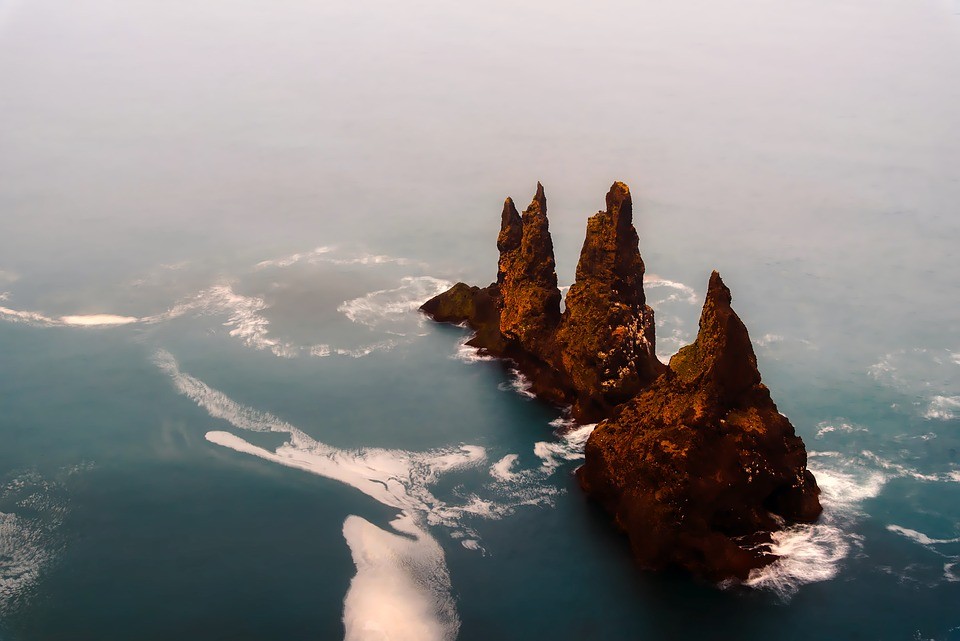 WHALE WATCHING WITH A DIFFERENCE
If luxury to you means undertaking a new experience, then whale watching in Iceland is for you. Iceland, or rather the waters surrounding Iceland, is considered Europe's premier whale watching destination. A mix of cold and warm water sea currents and abundant summer daylight means that a huge variety of fish and krill call the Greenland Sea, the Norweigan Sea, the Atlantic Ocean and the Denmark Strait home. Of course, this also attracts whales to these waters, happy for an all-you-can-eat buffet every time they swim with their mouths open.
Incredibly, off the 3000 miles of Iceland's rugged coastline you'll find 23 different species of whale, and you might see everything from huge sperm whales to playful killer whales on a whale watching trip. The Minke whale is the most commonly sighted and can be seen off Reykjavik on a boat tour.
However, if you're looking for a near-guarantee of whale pod sightings, then you should head to Húsavík, on the island's north east, which also boasts a whale museum in the town. Should your thirst still not be sated, then back in Reykjavik, there's a whale museum too, which is, in fact, the largest whale exhibition in Europe. Wow.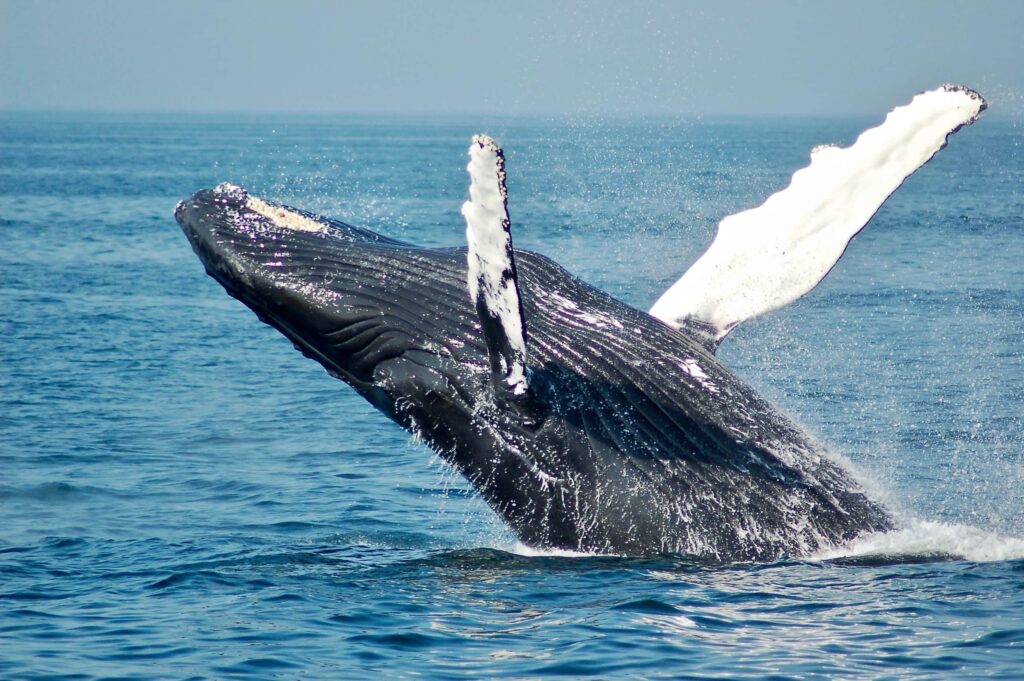 A FOODIE TOUR OF REYKJAVIK
While 'Nordic' cuisine as a whole has enjoyed significant publicity and praise in recent years, Icelandic fare remains something of a niche enthusiasm outside of the subregion. But those who scratch the surface just a little are richly rewarded.
Though throwing back some Hakarl – that's fermented shark – or Svio (half a sheep's head) may not sound exactly luxurious to the layperson, some of Iceland's traditional recipes have been seriously refined over the centuries. Some preparations, however, remain exactly the same; if it's not broke, don't fix it, hey?
We've written a guide to six of Iceland's signature dishes and where to try them in the capital Reykavik, but if you're seeking a more 'fine' dining experience, then rest assured, Iceland's capital boasts cutting edge cuisine in droves. Some of the premier foodie spots in the city for a luxury eating experience include Dill, the country's only Michelin starred restaurant, and Óx a tiny hidden counter dinner joint serving ultra-modern interpretations of Icelandic classics. A fusing of traditional and modern eating? Sounds like luxury to us!
CAMPING
Whilst camping in colder climes isn't exactly everyone's idea of luxury (brrrrr), if accruing new experiences – rather than Egyptian thread count, marble bathtubs and gold taps – is how you define opulence, then sleeping out under the stars and nylon in Iceland might be just up your snow covered street.
Rather than waste both our time detailing advice on how to do camping right in the country, we'll redirect you to our tips for a camping trip in Iceland. You'll find everything you need there!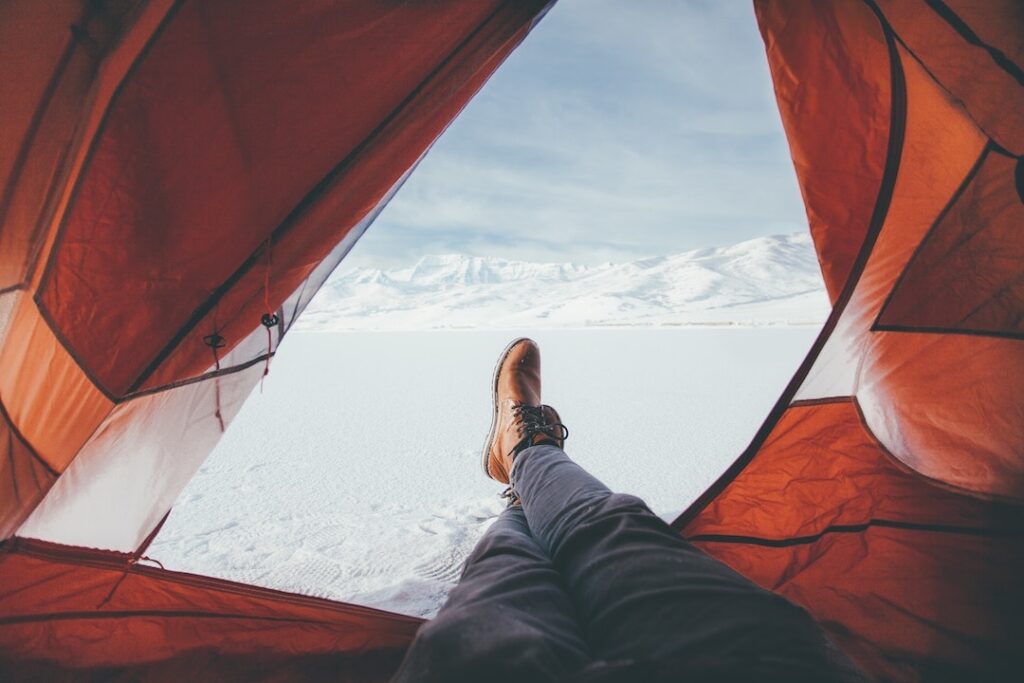 GET A EVERYTHING DONE FOR YOU
If luxury to you means having everything taken care of and not having to plan anything, then consider booking a tour operator to take care of your every need and get the most out of the geothermal wonderland that is Iceland.
Traversing the Land of Fire and Ice safely, without leaving a trace or a memory behind, requires logistical prowess. As such, this is one country where we'd recommend having your itinerary penned and taken care of for you; places are remote and rugged, hotels exclusive and travel options often limited and erratic.
Enlisting a tour operator assures access to the unknown locations and private, restricted access resorts and restaurants which you may not be able to reach otherwise. They'll be able to plan all the important details of your trip, like the best and vantage point to see the Aurora Borealis and the quietest time to visit the Blue Lagoon.
Being able to luxuriate in Iceland's culture and lose yourself in the landscape without worrying about researching your next move sounds like pure luxury to us.