If you're living in the Big Smoke and keen for an escape, even if it's just for a day, then rest assured that there's huge variety just a short train ride or drive away. From beachside breaks to strolls deep in the countryside, here are 7 Autumn day trip ideas 2 hours from London.
WHITSTABLE, CANTERBURY
Whitstable could be the quintessential British seaside town, full of quirky art, independent shopping opportunities, beach huts in pastel shades and most importantly, fish!
Yep, oysters, in particular, are big business here, and you'll find the freshest, plumpest ones at The Whitstable Oyster Company, Wheeler's Oyster Bar and The Forge, to name but a few great places. Or, head to the source; Whistable Fish Market, on the East Quay, looks over trawlers bringing in the bacon (not real bacon) each and every day. Wash it all down with a pint and some chips at The Old Neptune, which sits right on the pebbles.
End your day with a hyper-seasonal, ridiculously reasonable Michelin-starred meal at The Sportsman, just an hour's walk along the beach front away. This place is a favourite of chefs from across the globe and relies firmly on the land and sea surrounding the pub, and the bounty available here, from the Thames estuary, salt marshes and of course, the ocean, is of pristine quality and freshness. Most of the ingredients are actually visible from the pub itself; you can't argue with that for quality.
How long will it take? About an hour and a quarter by train and just over two hours from Central London by car.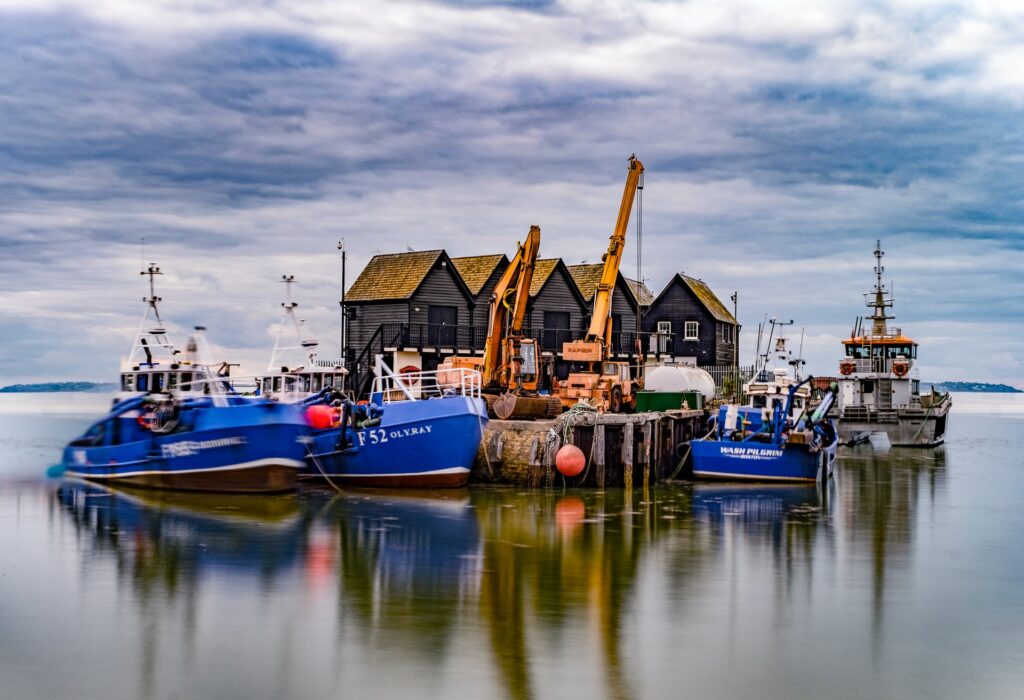 OXFORD, OXFORDSHIRE
The historic town of Oxford needs little in the way of introduction. From the famous dictionary to celebrated colleges made even more iconic by Harry Potter, Oxford is a household name around the globe.
It's a visually arresting city, with golden stone buildings, majestic spires, Gothic Revival museums and a fair few cobbled stone backstreets to stumble along. When on a trip to Oxford, don't forget to visit Christ Church College, which Hogwarts was largely based on, and the Bodleian Library, one of the world's oldest and most iconic libraries, housing over 12 million items and supplying the knowledge and inspiration which gave us the internet, the Hobbit and the unification of quantum theory and general relativity.
A pint in one of the world's most iconic pubs, the Turf Tavern, is a must, where everyone from Stephen Hawking to CS Lewis has imbibed. In fact, it's here that in 1963 the future Australian PM set a World Record, downing a yard of ale in just 11 seconds.
The city has an intriguing, diverse food scene, too. Check out our tips on 5 of the best restaurants close to the Bodleian Library (which is in the city's centre) for more on that.
How long will it take? Just 45 minute on the train from Paddington and around an hour and 45 minutes drive from Central London.
NEW FOREST, HAMPSHIRE
If you're looking to pull on your wellies, perhaps even don some tweed and enjoy a seriously restoring country walk, then the New Forest National Park will see you right. There are seven train stations to aim for, but for unadulterated, untouched rural beauty, we'd recommend Brockenhurst, the largest village in the New Forest and also one of the most convenient from London. That, or you could rent one of London's 200'000 Zip cars, buy one day car insurance and curate your own trip.
From Brockenhurst, you can stroll through gorgeous forests and over streams to Lyndhurst, and onto the Lyndhurst Parish Circular Walk, which is a total of ten miles and takes in views of deer, horses, ponies and more; so far removed from London you'll forget the rat race for the day, of that we can gurantee.
How long will it take? Around a two hour drive from Central London or an hour and a half's train ride to Brockenhurst (one of seven train stations within the New Forest).
STONEHENGE & SALISBURY, WILTSHIRE
For a small city, Salisbury packs one hell of a punch culturally. There's Salisbury Cathedral, which boasts the tallest church spire in the UK and the second tallest in Europe, and the gorgeous surrounding grounds, which author Bill Bryson called 'the most beautiful space' in England. What's more, inside the cathedral you'll find the best preserved copy (there are just four) of the groundbreaking document Magna Carta, which has sat in the cathedral's Chapter House since 1215.
Perhaps the highlight here is Stone Henge, just 9 miles away – a fifteen minute drive or 20 minute bus ride from just outside the train station. Head there to ponder the mysteries surrounding the prehistoric monument in person, and follow it with lunch at the superb, Michelin starred gastropub the Red Lion Freehouse, which is just another 15 minute drive north of the world famous site.
How long will it take? Around two hours by car. Or, you can catch the train from Clapham Junction which will take an hour and fifteen minutes, and then take a short bus ride to Stonehenge from Salisbury station.
WINCHESTER, HAMPSHIRE
The cathedral city of Winchester can be reached in under an hour from London, and the centre retains a laid back, unspoilt charm just perfect for a spot of strolling and shopping. At the weekend, the narrow streets are alive with shoppers, markets and street performers, and if the crowds get too much, the world famous medieval cathedral is just off the high street. The longest Gothic cathedral in the world and one of the largest cathedrals, full stop, in Europe, it's open daily from 10am from 4pm, and well worth a look. The sizeable grounds are also a peaceful place to catch your breath and soak up some Autumn sun away from the high street's ever present throng.
If you're keen on further deep dives into the past, then Winchester's Great Hall is just around the corner, the last surviving part of Winchester Castle and now a museum. Amazingly, King Arthur's round table, where the King and his knights congregated, is reported to have been hosted here. You'll find an imitation in the Great Hall to this day.
How long will it take? Under an hour on the train from Waterloo or around an hour and 45 minute drive from Central London.
HOVE, EAST SUSSEX
Because every Londoner is already conversant in Brighton day trips, right? Well, neighbouring Hove has something different to offer, away from the Pier, Teddy Pickers, Rock and the rest. Here, the vibe is more laid back, with some superb cafes, eateries, and a gorgeous seafront promenade and lawns.
Before heading to the pebble beach, pick up some fish'n'chips at Bankers on Western Road, one of the South's most celebrated chippies. Or, if you're looking for a proper sit down meal, cutlery, crockery and all, the Little Fish Market on Upper Market Street is one of the country's best fish-only fine dining experiences. It's tiny, so booking is highly recommended.
Hove has a fantastic, independent cafe culture, too. Look out for Small Batch Coffee, a local chain who do superb, house-roasted coffee with a few outposts dotted around Hove. For something a little stronger, Bison Beer on Church Road or The Urchin on Belfast Street are both craft beer connoisseurs with great food to match.
Visit late Autumn and you'll also see mesmerising murmurations of starlings. These birds visit from further north in the continent, seeking out the relative warmth we offer. Huge flocks gather along Brighton and Hove's seafront to roost on the pier, and it's a sight to behold. The best time to see catch them swirling in the skies is just before sunset.
How long will it take? Just over an hour on the train from Victoria or a two and drive from Central London.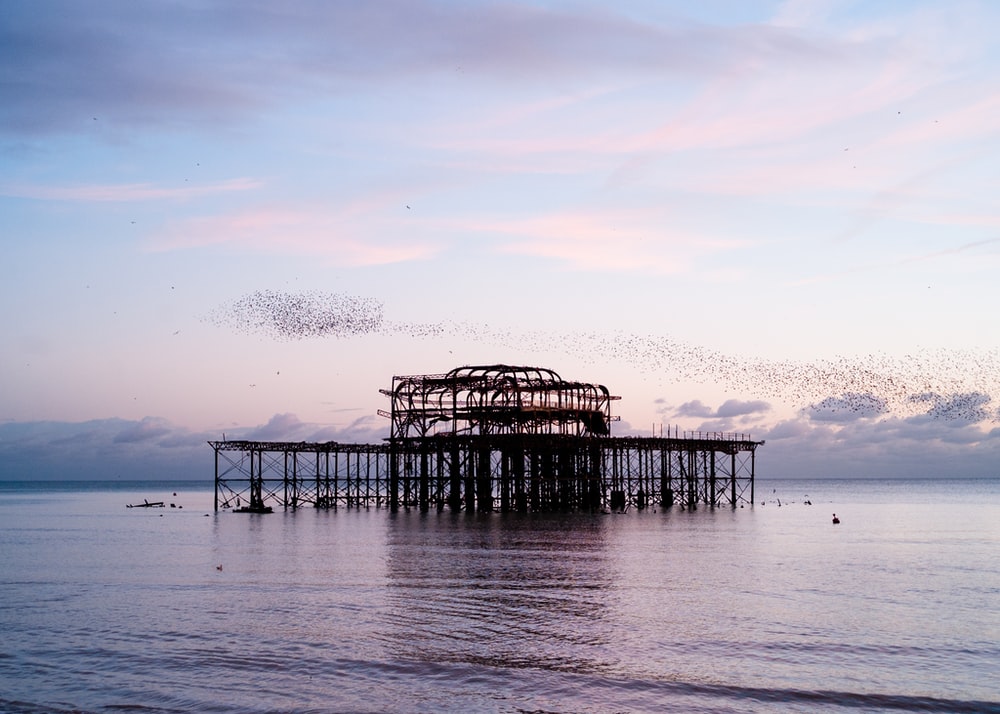 DEAL, KENT
Hey, perhaps we're biased (add an 'I' and you have our favourite word of all), but Deal is beginning to eclipse its more famous neighbour Margate as every Londoner's favourite seaside escape.
Here's the deal with Deal; the pebble beach is pretty as a picture, there's a brilliantly preserved castle (built by Henry VIII), a buzzing art scene and best of all, fresh seafood everywhere you look.
Should you be heading here at the weekend, then the Deal Saturday Market is great fun, with pop-up wine shops, local charcuterie and cheese and loads of vintage goodies to unearth. For dinner, it has to be Frog & Scot; unfussy yet refined fare celebrating the region's produce, just a short stroll from the station. Oh, and it's run by a former chef of The Sportsman, from a couple of paragraphs earlier!
How long will it take? About an hour and a half by train from St Pancras or a two and a half hour drive from Central London.