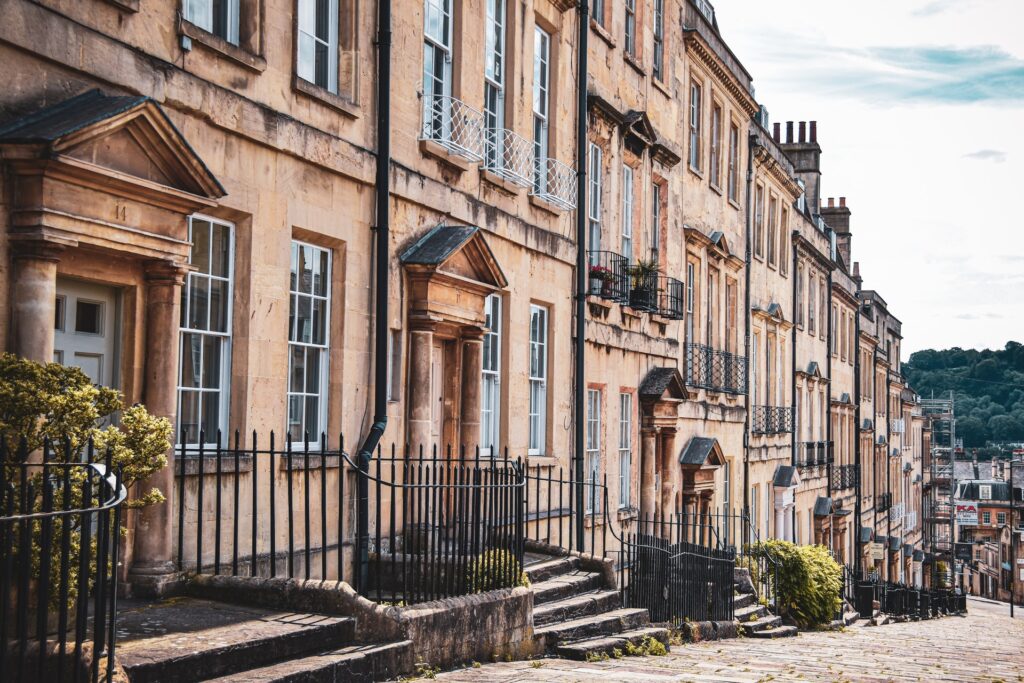 The idea of a place by the sea or a country bolthole, where urban dwellers can retreat to let go or simply, to let, is endlessly appealing. And that sense of peaceful, provincial escape carries even more weight in the current COVID climate. Indeed, recent reports have suggested that an urban migration to rural houses looks likely in the coming years, with people valuing the sprawling outdoors so much more after being cooped up during lockdown.
Property investors and budding entrepreneurs equally are looking to capitalise on this newfound desire for country living. Interest (and subsequently, house prices) in the countryside are sure to rise as holiday home rentals become more fashionable in tune with the UK's burgeoning love for staycations and a more serene pace to life.
If you're looking to buy a property with a view to making it a place families want to spend time on vacation, then read on; our 7 IDEAL considerations when buying a holiday home let.
THE RISE OF STAYCATIONS
First things first, let's talk about the rise of staycations. It's a term we've all heard plenty of recently, and according to the insurance experts Schofields Ltd "the number of people booking self-catering holidays in England jumped from 6.22 million to 7.23 million between 2015 and 2017, according to Visit England. Sykes Cottages also reported that bookings increased by 36%, year over year in 2018."
Combine this with the impact of leaving the European Union and the potential fluctuations in Sterling as a result, as well as the global uncertainty resulting from Covid-19, and it seems clear that taking a holiday in the UK rather than overseas will soon be the only option for many – a fact that will benefit anyone lucky enough to consider owning more than one property. A carefully considered investment in a time of uncertainty might turn out to be a savvy one indeed.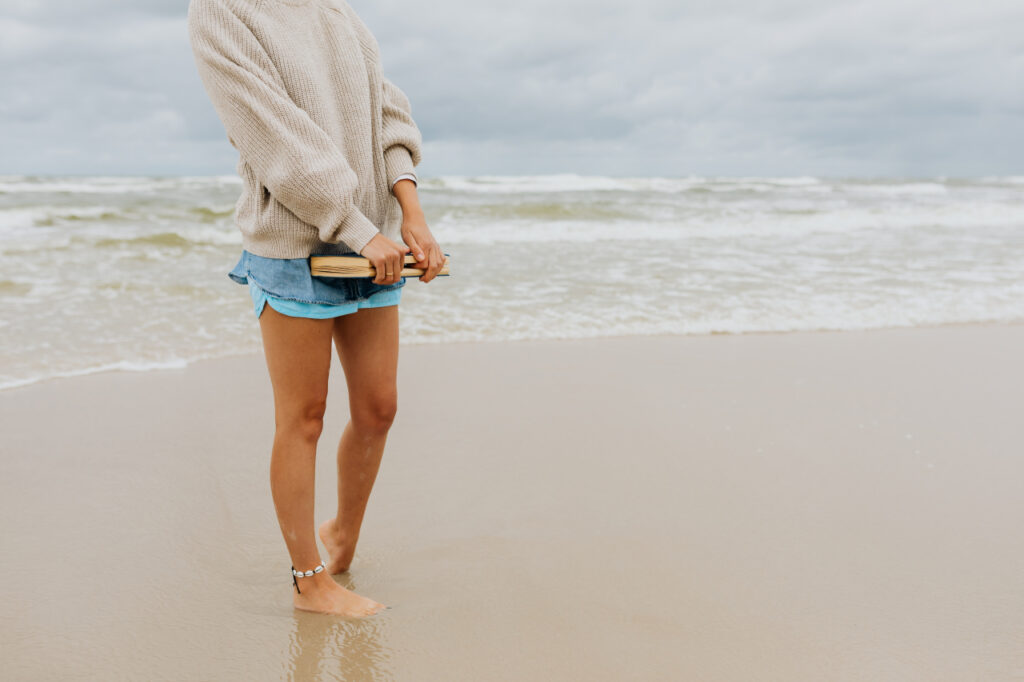 MORE MORTGAGE
Holiday let mortgages are subject to more stringent mortgage criteria than a standard contractual agreement.
We spoke to renowned estate seller in Putney, Brinkley's, who told us "Buy-to-let lenders typically want rent to cover 125% of the mortgage repayments and many now demanding 25% deposits, or even larger, for rates considerably above residential mortgage deals".
Your lender needs to know your holiday let will generate enough income to cover your costs, understanding the level of seasonality in your chosen location is so important, particularly if you're eyeing this up as a business opportunity rather than a personal holiday home.
As such they suggest that "Before you think about looking around properties sit down with a pen and paper and write down the cost of houses you are looking at and the rent you are likely to get".
FINANCIAL BENEFITS
Recent changes in taxation policy mean that owners of a furnished holiday let enjoy several favourable tax conditions compared to traditional buy to let investors. A furnished holiday let is classed as a business, so owners can still receive interest tax relief, which is of particular benefit to those enjoying the good fortune of being in the higher tax bracket. You can also deduct some of the costs of furnishing your holiday let, and the cost of things like cleaning, utilities, and maintenance. Which brings us to our next point… 
THE PRACTICAL STUFF
It's a comfortable idea to simply let your home accumulate money, but in reality, a holiday home requires constant attention, consistent maintenance and loads of goodwill to make it run smoothly.
It's crucial to ask yourself how you'll maintain your home and employing a property manager might be necessary if you can't oversee the running of your holiday home first hand and regularly. The property manager will more than likely look after other holiday rental properties, and have a keen knowledge of what elements of upkeep most impress potential (and regular) guests.
You should ensure your holiday home has a distinct selling point that will appeal to prospective holidaymakers beyond its location, whether that be a superbly appointed kitchen, attractive terrace area or keenly kept plants. Moreover, while you may have your heart set on a certain city, you need to be aware of the different areas within it, as well as considering transport links and your place's proximity to the town centre as well as other shops, restaurants and bars.
WHERE TO BUY?
As we mentioned earlier, one of the most problematic aspects of owning a holiday let is dealing with seasonal fluctuations. Seaside towns, in particular, suffer from this, taking the bulk of their income over the school summer breaks and bank holiday weekends, while languishing empty during the winter. Even holiday hotspots like the Lake District or the beautiful Scottish Highlands will see a notable downturn when the weather turns less clement.
Recent research from Prime Location into the most profitable cities for furnished holiday lets puts Bath firmly in the top spot, with an average monthly revenue of £2221 per holiday let, follower by Oxford with a revenue of £2,066 and in third, closely followed by Brighton and Hove with an average monthly revenue of £2,061 a month. Of course, those revenues are matched by higher house prices, but if you're playing the long game, investment wise, then these tourist hotspots are where you want to be ploughing your pounds.
DIFFERENT STROKES FOR DIFFERENT FOLKS
There's a reason why the elegant Georgian town of Bath is so popular and we're going to use it as a bit of a case study from now on in. It attracts all different types of tourists for different reasons. Moreover, one of the reasons Bath has such high appeal is the sheer range of things to do, which naturally means it reliably attracts hoards of visitors. Pitching your holiday home offering as part of a bustling, brilliant town such as Bath is a prudent move for snaring consistent custom, we think.
To give you an idea of the wealth of attractions on offer (and to prompt you, we hope, to pursue a similar destination for your holiday home) here's a snapshot of Bath's attractions:
The magnificent Roman Baths, brought up to date for the 21st century with CGI and interactive exhibits
The wealth of museums such as the Fashion Museum and No1 Royal Crescent which gives a unique glimpse into the splendour of Georgian life for the wealthy classes
The Victoria Art Gallery, which houses an impressive collection of classic and contemporary art
The Jane Austen Museum, which gives a good account of her time in the city and its impact on her work
Bath also appeals to visitors looking for a modern, lively city destination and is particularly popular for stag and hen parties, which could represent a key clientele for your holiday home. That said, don't fear debauchery in your gaff; nightlife is more refined than neighbouring Bristol (just a short train ride away), but there's a good choice of cocktail bars, several live music venues and nightclubs, as well as an array of traditional and hipster style pubs.
On top of that, festivals are a significant part of the Bath social scene, and a big draw for visitors, all needing a place to stay, which would spell excellent news for an investor. Events run throughout the year, with major ones like Bath Festival that draws fans of music, art, and literature as well as more niche events like Bach fest in February or Bath Comedy Festival. And come Christmas people pour into the city to go shopping, with the Christmas Market growing year on year. All in all, if you're seeking a destination for your venture, a historic, lively place such as Bath is a prudent move.
LONG LETTING APPEAL
What's more, Bath is a perfect location for holidaymakers looking for something more than a city break, as it marries urban amenities with a stunning rural surrounding. This means there's plenty of appeal for longer lets, which is something you should prioritise if you value security and a steadier income.
Set in the beautiful countryside, it's perfect for walkers and cyclists looking to take in panoramic views from the Cotswold Way or the Bath Skyline walk. Add in the fact that visitors can hop on a train and be in London in under an hour and a half, or head the other direction to the Quantocks national park in an hour and forty minutes, and you can see why a holiday let in Bath is such a popular base for a longer holiday. It's this variety of offering which prospective guests really cherish.
THE BOTTOM LINE
The prime position and activities on offer in Bath serve as a really useful example of the kind of place your holiday home hunt should be focusing. Its gorgeous architecture, history, manageable size yet lively nightlife all equal an appealing destination for tourists, which in turn would spell increased revenues for you.
What's more, a city which thrives whatever the season, as Bath does, is adept and adaptable to the ever changing demands of the consumer, which will suit landlords to the ground. Consider Bath as an excellent example of a prime destination, and be inspired to seek a location with similar attributes for your holiday home. Good luck with your venture and we assume the door's always open to us?