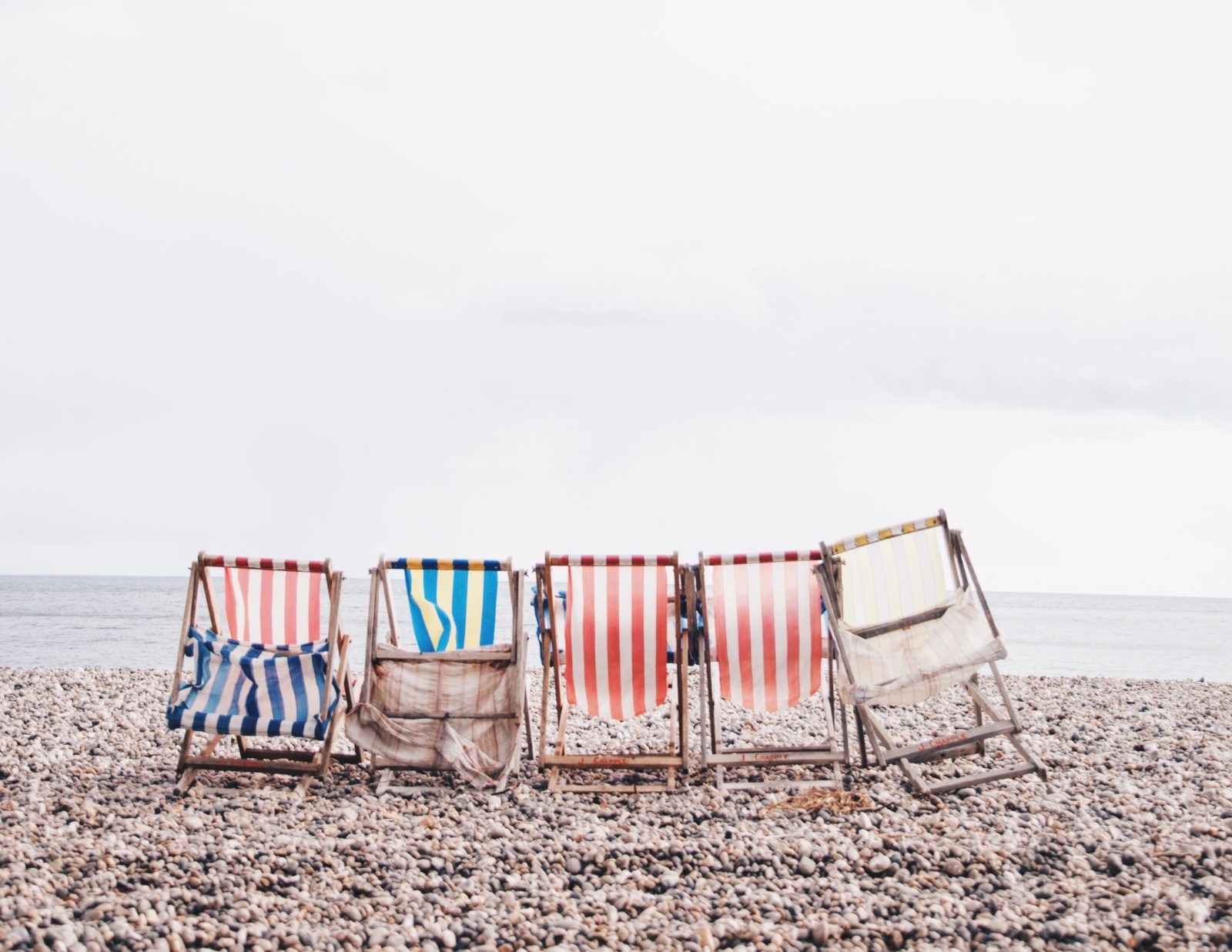 Not yet! Not. Yet. The drawbridge is still up, the lock still down, and the notion of supping a sandy, plastic pinted lager is still just that; a notion. (Since we wrote this, pints have been approved. Wahey!)
With government plans for the country still a little incoherent, we've been relying on whispers lately. And to be honest, we'd much rather be feeding on scraps of the battered kind right now.
There are glimmers of hope on the horizon; a suggestion that short summer holidays will be allowed within these shores in July and August. Tentatively, then, and with responsible travel at the forefront of our thoughts, we're penning a potential plan for UK summer staycations which are easily doable from London.
Once the all clear on domestic travel is given by the experts, we can't wait to visit these places for a special staycation; our 7 weekend escapes from London for Summer 2020.
EXPLORE MANCHESTER'S NORTHERN QUARTER (2 HOURS FROM LONDON)
You can reach the capital of the North (nope, not Winterfell) in two hours from Euston – and yes, we're thinking the same thing; that's quicker than Tube hopping across London's compass points to meet pals for a pint.
The city's Northern Quarter has an ever-growing roster of independent bars, boutiques and eateries (check out our guide to 5 of the best restaurants near Manchester Picadilly, btw) to explore. If you fancy somewhere hip and happening, but want a change from the same, well trodden Shoreditch streets, then Manchester's Northern Quarter will see you right.
GO THRIFT SHOPPING AROUND BRIGHTON & HOVE (1 HOUR FROM LONDON)
A stroll along Brighton seafront, skimming pebbles and checking out cheesy souvenir shops, fish and chips in one hand, plastic pint of flat lager in the other; there couldn't be a more quintessential British day out if you tried. We love shopping for bits'n'bobs in the Laines, perusing antiques and perhaps even unearthing a gem or two; check out the vintage and thrift shops in the North Laine Bazaar, in particular.
The city has a diverse restaurant scene well and truly on the rise, too. Since you're at the coast, it's fish you should be eating and the pick of a very good bunch is perhaps Little Fish Kitchen in Hove, serving the freshest catch from local waters, cooked with the delicate hand and graceful seasoning it deserves.

GO HIKING IN THE LAKE DISTRICT (3 HOURS FROM LONDON)
Though it seems like a slog for a weekend break out of the capital, you'll be surprised at what Londoners can squeeze into a weekend in the Lakes.
The tranquillity of the area is the ultimate escape from the Big Smoke's hustle and bustle, we think. Trains to Oxenholme from Euston allow you to discover Windermere, Bowness and Kendal, where there are a host of walks of varying lengths that take in awe-inspiring views. If you're feeling less energetic, just take a boat trip from Windermere Pere, which has many lake cruises available for hire, or simply admire the scenery from a beer garden.
FEAST ON OYSTERS IN WHITSTABLE (1 HOUR & 20 MINUTES FROM LONDON)
Spend a morning art gallery hopping and picking up one-off finds in independent boutiques before heading to the harbour's fish market. Buy fresh oysters and a bottle of something bubbly for a stylish picnic on the beach in front of the town's Instagram-worthy candy-coloured beach huts.
End your day with a hyper-seasonal, ridiculously reasonable Michelin-starred meal at The Sportsman. This place is a favourite of chefs from across the globe and relies firmly on the land and sea surrounding the pub, and the bounty available here, from the Thames estuary, salt marshes and of course, the ocean, is of pristine quality and freshness. Most of the ingredients are actually visible from the pub itself; you can't argue with that for quality.

BEACHED BOURNEMOUTH (1 HOUR & 45 MINUTES FROM LONDON)
The ping of penny machines on the pier, the squawk of seagulls, the nostalgic scent of fish and chips permeating the fresh seaside air; Bournemouth could give Brighton a run for its money in terms of the quintessential British seaside escape.
The city's beach was crowned the U.K's best at last year's TripAdvisor Traveller's Choice Awards. Offering a seven-mile stretch of soft golden sand, combined with swimmer-friendly waters and the fact that Bournemouth gets warmer weather than most of the UK, it's one of the top places in Britain to enjoy the country's sand, sea and surf.
For a more secluded beach with a properly laid back feel, you can catch a bus (the Breezer 50 towards Swanage Bus station) from Bournemouth to nearby Studland, which is just beautiful. Tickets cost a fiver and the journey should take around 40 minutes. The best part? It takes across the sea via the Sandbanks Ferry for an added bit of excitement!
HANG OUT IN BRISTOL (1 HOUR & 45 MINUTES FROM LONDON)
Less than 2 hours from London by train will have you exploring The Harbourside Market, full of amazing street-food stalls, taking in views from the top of Cabot Tower and then heading to Clifton Lido for a swim outdoors. All of this before lunch, we think, at the city's high regarded Wapping Wharf complex, where several Michelin awarded restaurants and other cracking independent eateries are housed within a collection of shipping containers.
Spend the afternoon sampling local ciders and graffiti-spotting before crossing the lovely Clifton Suspension Bridge at night. Then, descend into Bristol and onto the always raucous Whiteladies Road for a few drinks and a boogie. We've written your whole day for you, now care to invite us along for the ride?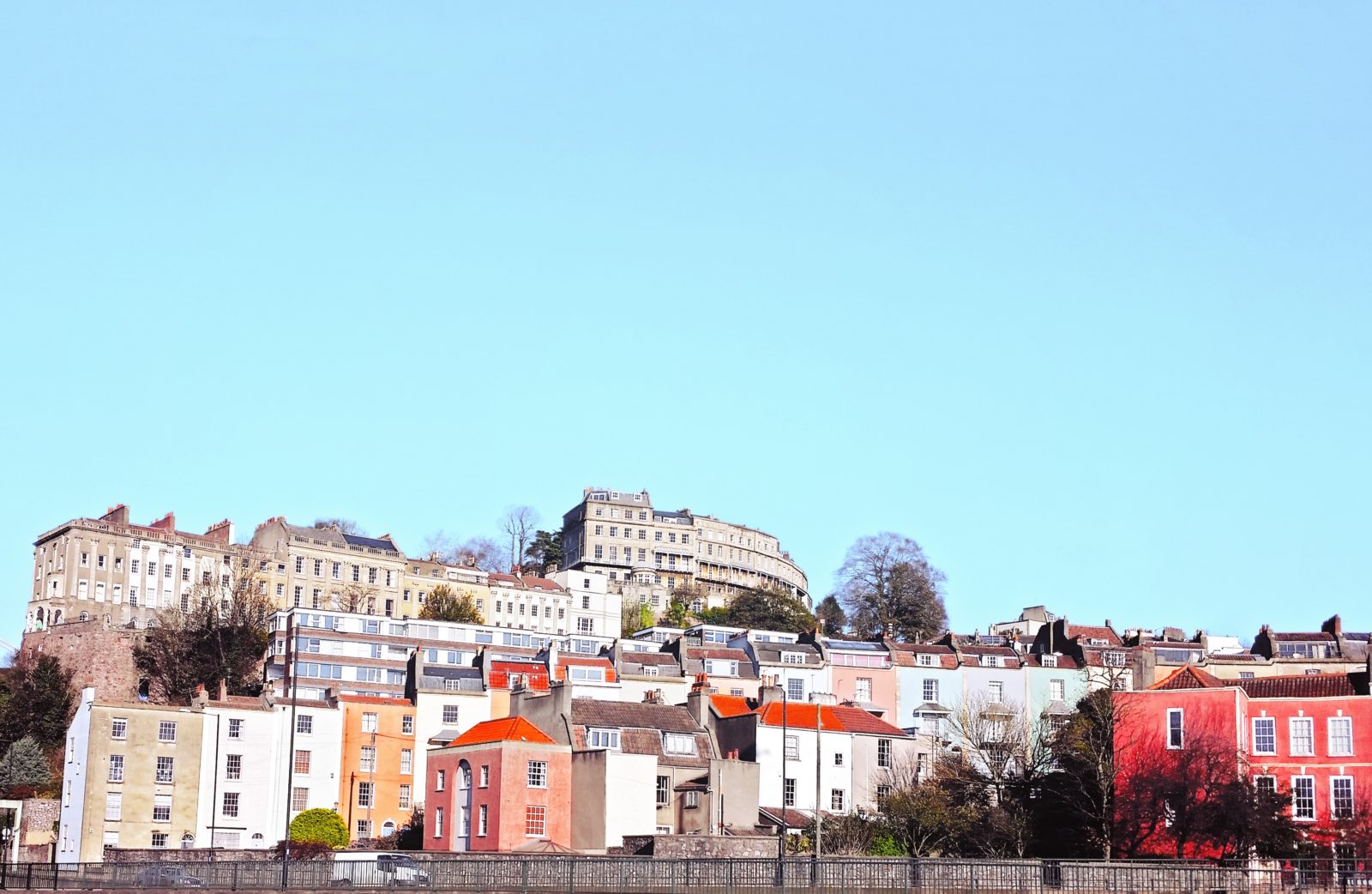 GO BACK IN TIME IN STRATFORD-UPON-AVON (2.5 HOURS FROM LONDON)
If you're a fan of Shakespeare, get yourself to the Bard's home town where you can immerse yourself in the beauty and serenity of this inspiration place. A row on the river and a stroll around thatched cottage lined streets sets the scene for a laid back summer evening perfectly.
Though performances are unlikely to on for the foreseeable future, The Swan Theatre and Royal Shakespeare Theatre are still well worth a visit. Also check out Anne Hathaway's cottage and Shakespeare's Birthplace, the latter a lovingly restored, timber framed house, with artefacts about the Bard's upbringing, early life and inspirations.
Stratford-Upon-Avon isn't only about one man though. In fact, there's plenty of great things to do here. Do check out the MAD (Mechanical Art and Design Museum) as well as the lovely Stratford-Upon-Avon Butterly Farm, which is the country's largest. Finish your day with a thoughtfully put together, accomplished tasting menu at Michelin starred Salt for a real treat.
We do realise that we're speaking hypothetically here, and some places may not be open, travel might still be restricted shopping options more limited than before. But right now, we're running on hope and escapism. We can't wait to visit these 7 weekend escapes as soon as it's safe to do so! See you there?