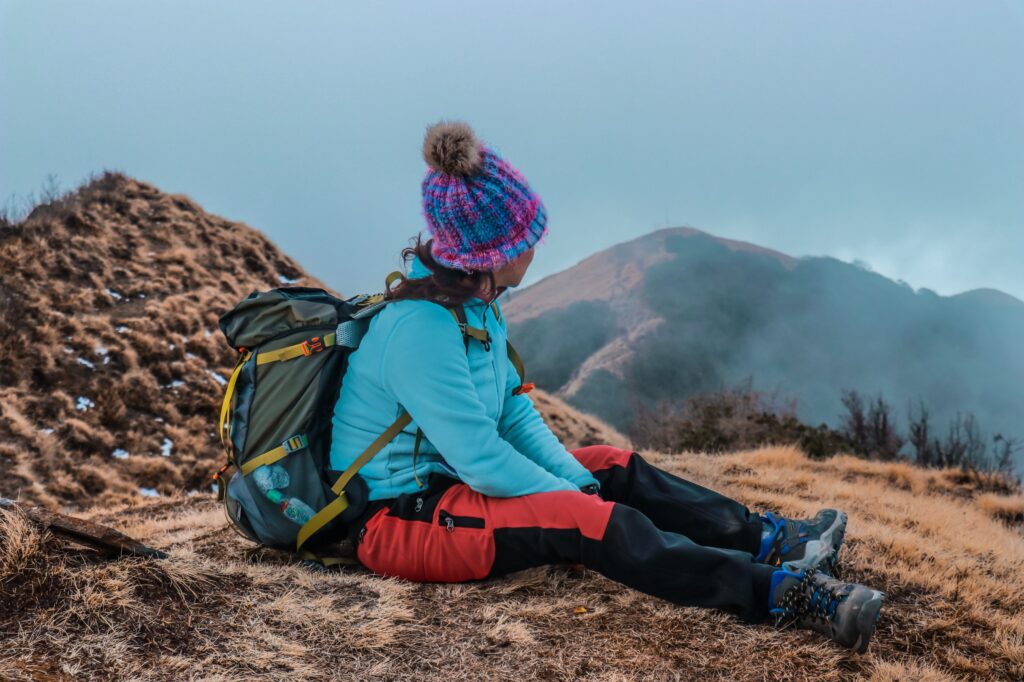 Ideal for embracing the great outdoors and reclaiming your reclaim your sense of adventure. 
Are you an avid hiker who loves spending time outdoors surrounded by the beauty of nature? With COVID-19 restrictions making the great expanse of the even greater outdoors feel ever more appealing, more and more of us are pulling on our hiking boots and setting off on trails ready to be inspired and invigorated in equal measure.
From lowering stress levels and enhancing overall wellbeing to strengthening your connection with the natural world and even being great for heart health, research has consistently posited that hiking has countless benefits, and the experience it provides can have a soul enriching impact on your life. 
Together with Vacayou, who offer exciting and well-priced vacation packages without the hassle, here are 7 IDEAL trails worldwide for every hiker's bucket list.
INCA TRAIL, CUSCO
Cusco is a city rich in history and culture. The Inca Trail from Cusco to Machu Pichu is 26 miles of glorious views and unmatched beauty, a high altitude course full of tropical scenery and fascinating wildlife. And the views; oh, the views. Usually hiked over 4 days and 3 nights, this glorious ascent of the Andes mountains is as much about the journey as the destination, though when you reach the peak, at the world famous Machu Pichu, all of the climbing at high altitude will be worth it. 
The Incan citadel high in the Andes mountains is cloaked in mist, cloud and mystery, with lush vegetation surrounding and enclosing the ruins and making for some spectacular views. A once-in-a-lifetime adventure, make no mistake.
This trail isn't for the last minute traveller and needs to be booked well in advance. In order to preserve the trail, the Peruvian authorities have capped the number of people allowed to trek it to 500 per day, including the tour guide and porters. So make sure you plan your trip in advance if you want to get that llama selfie you've always dreamed of.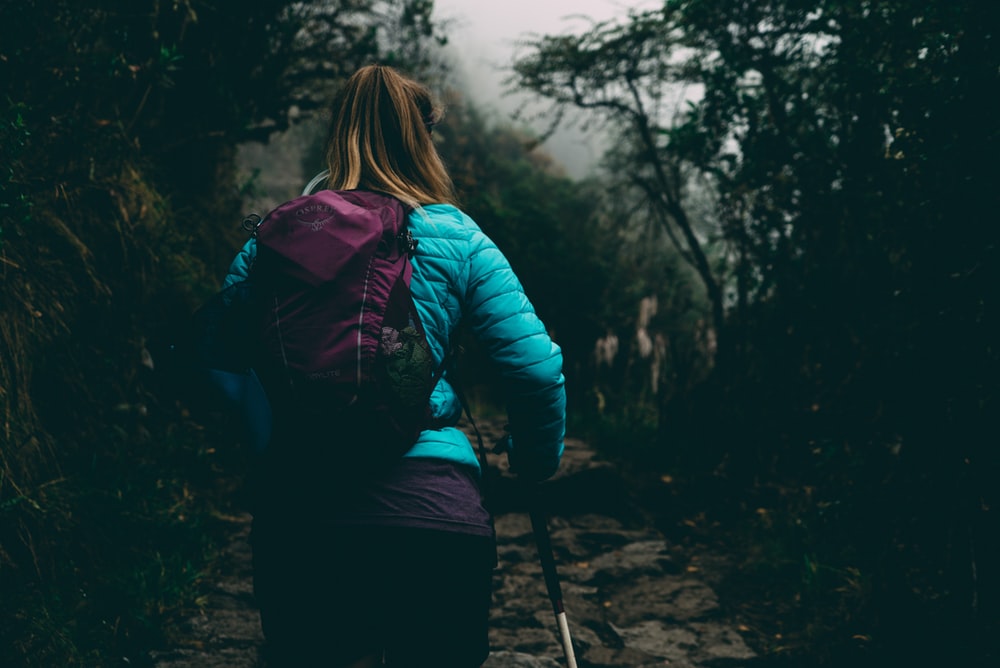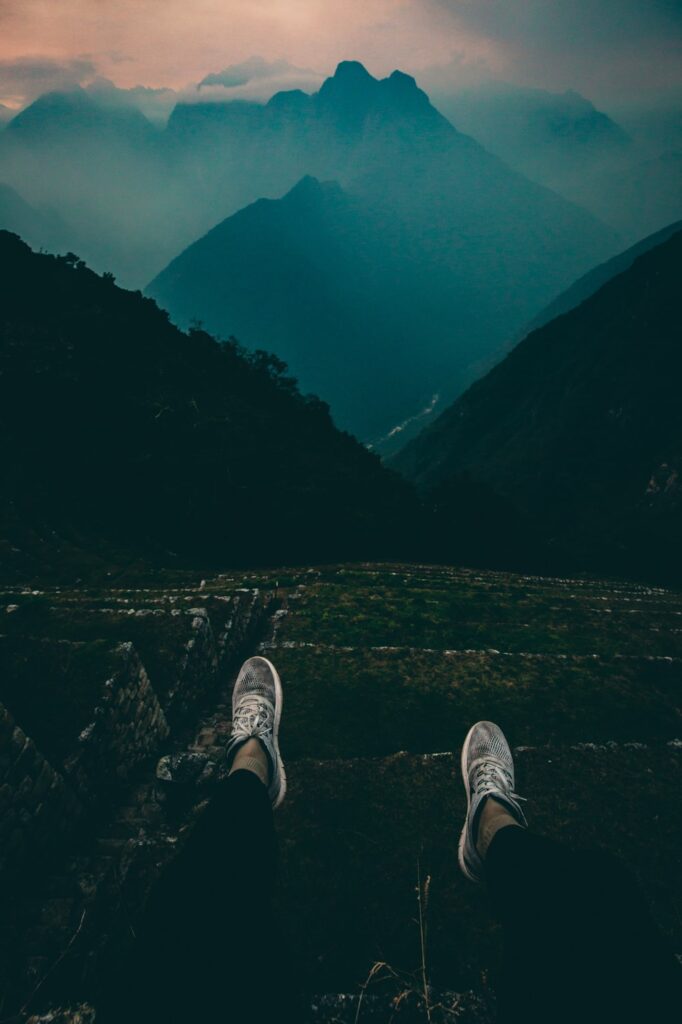 TUSCANY'S MOUNTAINS, ITALY
Boasting unparalleled grandeur and elegance, Tuscany's rolling hills are some of Europe's premier hiking landscapes. The region boasts a vast network of hiking trails, with the most popular trekking areas perhaps the hills of Casentino and Florentine. The mountains in Tuscany's north provide the variation in topography that any great hiking destination needs. 
Whilst the diversity of terrain is why this Italian region is so popular with walkers, the hearty, sustaining Tuscan food reliably available at every pitstop along the pathways is what keeps hikers coming back for more. We're big fans of cinghiale in umido – a deliciously rich wild boar stew with a strong flavour and melt-in-your-mouth texture. Buon appetito! 
BRYCE CANYON, UTAH
Renowned for its unique trails, such as the Queen's Garden and Tower Bridge, Bryce Canyon is an aesthetic wonderland for passionate hikers. The scenic sites, spacious campgrounds and instantly recognisable crimson rendered rock formations make for unique vistas at every turn. The Rim Trail hiking path is the premier route here, though be warned; the terrain can be treacherous and investing in some proper walking boots is essential.
The best time to visit this national park is during the months of May to September when the weather is warmest and the terrain full of wild flowers. Autumn is also a beautiful time to come when the place comes alive live with the shades of the season. With the winter comes snow and instead of pulling on the hiking boots, visitors can go snowshoeing instead.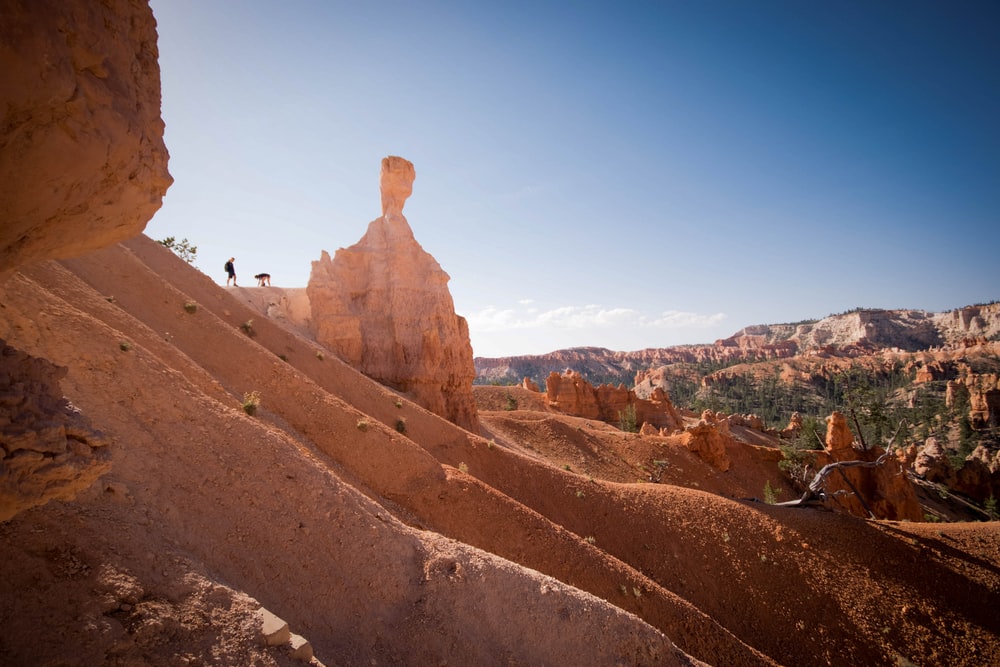 SIRENUSE TRAIL, AMALFI COAST
The Amalfi Coast is spectacular and dramatic, and here, the Sirenuse trail which goes along the slopes of the Sorrento peninsula is widely regarded as one of the most attractive walks in Europe. What's more, owing to its (relatively) manageable terrain, short distance (around 7 miles) and year round agreeable weather, this is a walk you can take comfortably during any season. 
That's not to say you won't feel challenged or rewarded; there are some hefty ascents and visually, the path looking out to sea and over Li Galli (or, the island of the Sirens) is breathtaking in its vistas. Stunning stuff.
PERITO MORENO GLACIER, PATAGONIA
If you only hike one glacier in your life, this would be the one to pick. Patagonia itself features multiple hiking routes beloved of trekking enthusiasts, however, arguably the best trail is Perito Moreno, boasting a truly majestic landscape.
This sheer, snowcapped walk is dramatic as it comes, and requires both a guide and some serious experience on your feet. Come armed with both and you'll be repaid with ice tunnels, glaciers and a sense that actually, your trials and tribulations eventually turn to dust and irrelevance. Or maybe that was just us!
When you get to the glacier, wait around for a while and you'll likely see huge chunks of ice dramatically fall into the sea. However despite the fact many of the world's glaciers are melting, this is one of the only ones in the world that is actually growing instead of shrinking.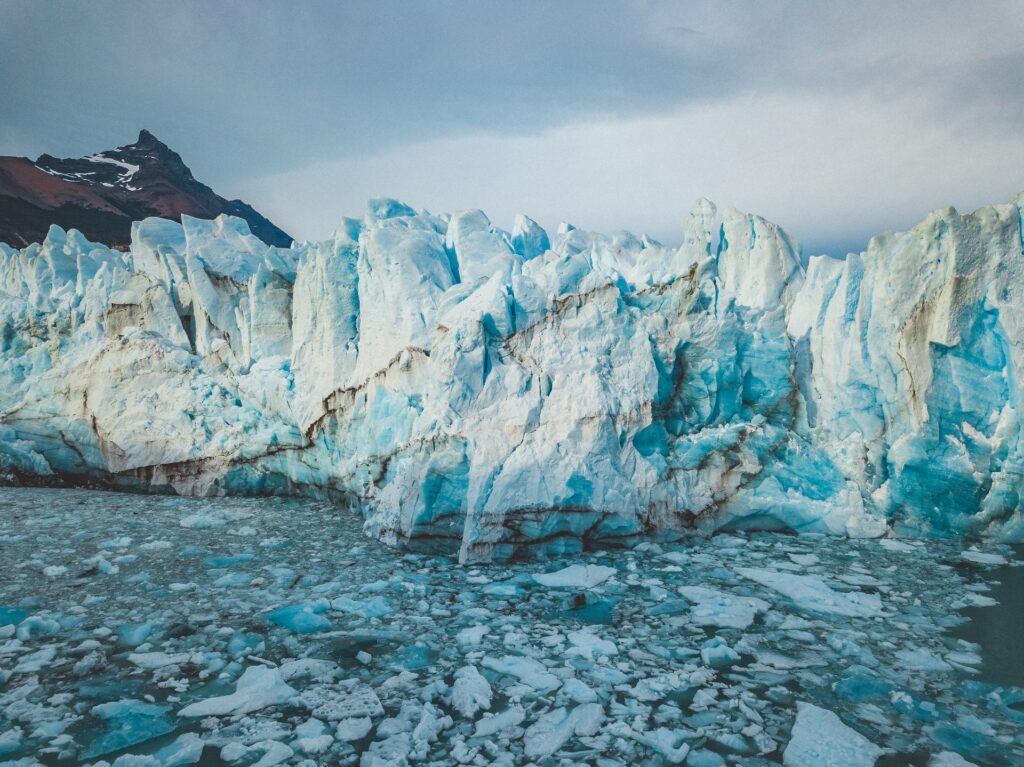 RED ROCKS LOOP TRAIL, ARIZONA
The moderately challenging Red Rocks Trail in Sedona, Arizona, is 8 miles of life affirming walking and vast, expansive views to match. Rather than being a single, A to B affair, the Red Rocks Trail is several interconnecting, overlapping routes, allowing you to choose the difficulty level which your stamina and the (sometimes stifling) weather allows. If you're to choose just one, the Eagle's Nest Trail is just 3 miles and takes in some of the iconic, clay-red natural sculptures at their best.
We're also big fans of The Oak Creek Canyon Trail with boasts views of the iconic Cathedral Rock rising in the distance and the soothing sounds of the babbling creek in the background. It's a wonderful hike that winds through narrow canyons that slice into the Red Rocks. And if you're after the perfect spot for a picnic, the banks of Oak Creek Canyon are the ideal place to take a moment to appreciate the natural beauty surrounding you.
THE LYCIAN WAY, TURKEY
Regarded as one of the world's best hiking trails (and certainly one of longest, at over 350 miles) the Lycian Way is renowned for its ancient ruins, picturesque fishing villages and secluded beaches.
The best part about this hiking destination is that it boasts a mix of scenic burial monuments and Mediterranean views that could enrapture the coldest soul. If you're to tackle the whole thing, do earmark at least a month in your calendar! 
Along The Lycian Way, you'll find small hotels and local guesthouses offering typical Turkish cuisine to give you fuel for your hike. Most will provide a typical Turkish breakfast of eggs, tomatoes, peppers, cucumber, olives, local honey and jams, oranges, pomegranates or whatever in season served with fresh bread and Turkish tea or Turkish coffee, the latter of which will certainly give you that all important caffeine-boost ahead of a day's walker.
THE BOTTOM LINE
For many, hiking is not only physical, but also incorporates a spiritual element, a sense of not simply getting from A to B, but of disconnecting from daily life's turbulence and turmoil. In a world currently defined by such upheaval, taking yourself for a long stroll could be the act of self care you've been yearning for. Happy walking!